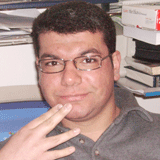 About the Author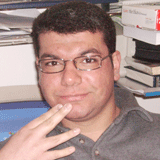 This magazine was founded by Rafiq Elmansy, senior graphic designer and owner of Bee Design Studio. I was always like to share my ideas and passion to computer graphic and animation and Fine Arts.
I am also an Adobe community expert, Adobe user group manager and Adobe certified Flash CS3 and Photoshop CS3 expert.
As a contributor writer, I wrote articles for Adobe Design and Developer center. Also, I am a guest author at communitymx.com and co-author for uCertify.com.
I have been a graphic designer and web designer for around 10 years with a background in fine arts. My experience includes working in different graphic tasks and projects.
The IT trend that drove us to the blogging technology using CMSs is a real gift in my mind in our days. Every one can spread his or her own ideas, articles and share resources.
However, merging between my love to write and computer graphics is the main reason to create Graphic Mania, where you can find, learn and contribute about graphic, web and animation topics.
God gives me my family which is the key of my success, my beloved wife supports me so much and my two baby girls keeps annoying me every time I try to concentrate in some thing