35+ Surreal Artwork Collection to Visualize Your Dreams
4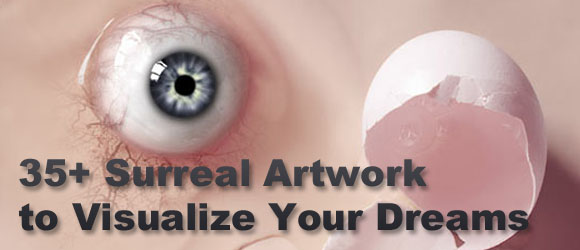 Surreal artwork is one of the amazing art forms. Although the criticism that faced the Surreal Artwork in its early days in the last century was able to proof its ability to stand as a wired art style for decades even after the revolution of digital media, you can compare this ability to exist with other art styles and schools that could not exist for long time.
Before continuing reading this post did you already join our Twitter and subscribe to our RSS feed? If not, rush and join us now to receive updates of new posts and free resources.
The surrealism is best described in the Wikipedia as:" Surrealist works feature the element of surprise, unexpected juxtapositions and non sequitur; however, many Surrealist artists and writers regard their work as an expression of the philosophical movement first and foremost, with the works being an artifact. Leader André Breton was explicit in his assertion that Surrealism was above all a revolutionary movement. Surrealism developed out of the Dada activities of World War I and the most important center of the movement was Paris. From the 1920s on, the movement spread around the globe, eventually affecting the visual arts, literature, film and music of many countries and languages, as well as political thought and practice, philosophy and social theory.
The unexpected visualization for ideas can be one of the reasons that helped surreal art to exist for long time, as it gets the attention of the viewer with the extraordinary ideas. I think many of you may share with me the idea that surreal art is similar to visualizing your actions and ideas in dream or the unconscious mind. The surreal artworks free your mind with the materialism and the busy rhythm of live".
In this post, I would like to share with you more than 35 surreal artworks from different artists around the globe that vary in style and ideas. I tried to categorize the surreal artwork based on its creator and add part of the artist comment above each artwork. I hope you enjoy this collection and share your ideas about the surreal art.
Alessandro Bavari
Deconstruction of a Hero and reconstruction of the Man. Alessandro Bavari is one of the coming modern artists who have performed classical studies in art but then went over to combine this education with the new world of the computer.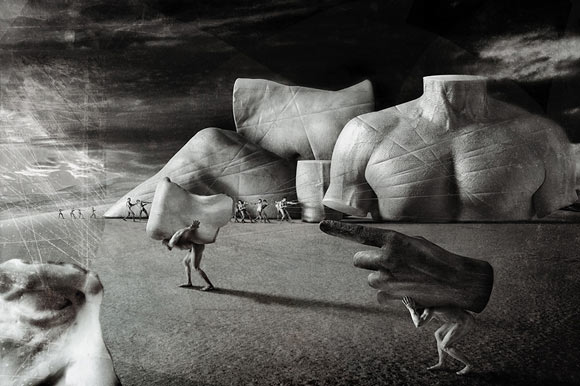 Glen Tarnowski
IIn life it's not what you have been dealt with that counts but what you're able to do with the hand dealt to you! Don't be held down by limitation but change the hand to fit your talents!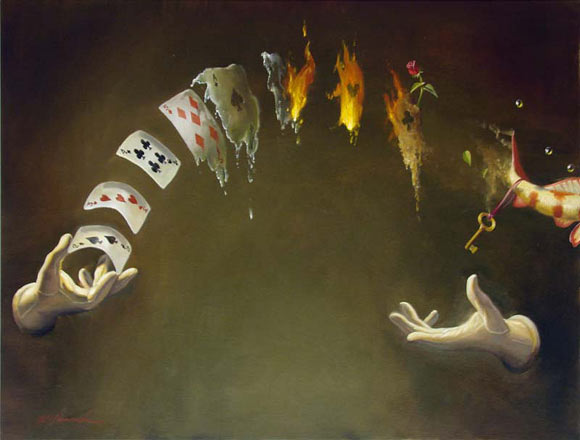 Zdzislaw Beksinski
This is his best-known period, during which he created very disturbing images, showing a surrealistic, post-apocalyptic environment with very detailed scenes of death, decay, landscapes filled with skeletons, deformed figures and deserts.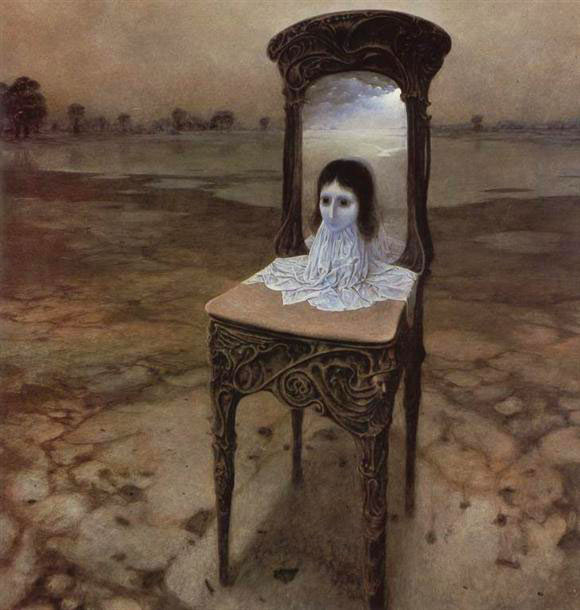 Max Szoc
People tend to think, being artist, that's talking gracefully, singing divinely, drawing gorgeously or composing sublimely. But few people know, being artist, means embracing life, while craving for death. That's why being an artist is worthy of eternity.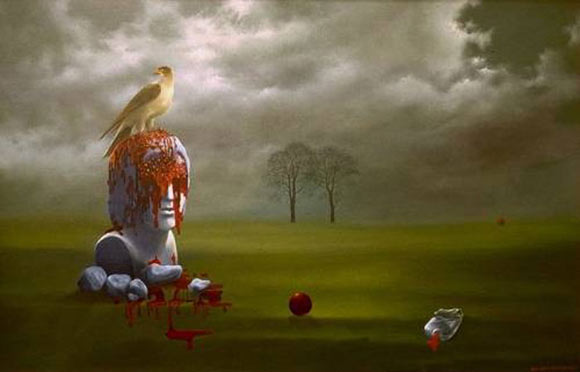 Sergei Aparin
This is an art consisting of representational, imaginative, or abstract designs produced by application of colored paints to a two-dimensional, prepared, flat surface. The elements of design (i.e., line, color, tone, texture) are used in various ways to produce the range of media (e.g., tempera, fresco, oil, watercolor, ink, gouache, encaustic, casein) and the choice of a particular form (e.g., mural, easel, panel, miniature, illuminated manuscript, scroll, screen, fan) combine to realize a unique visual image.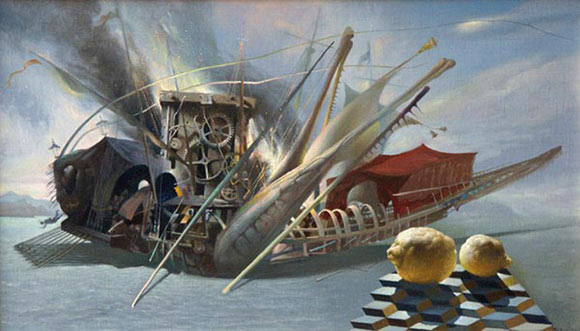 Ilene Meyer
Ilene Meyer depicts her subjects in rich and clear colors with precise touches as if they were drawn by computer graphics inviting us to her imaginary world. All of her works carry messages which vary according to the imagination of the viewer.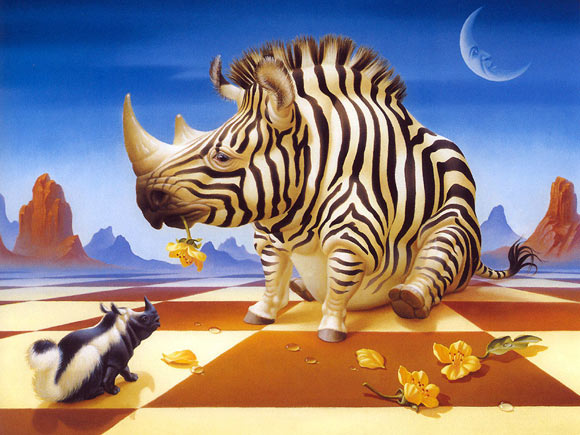 Ilene Meyer was born in Seattle, Washington where she carries out her creative activities today. After studying drawing techniques on her own, in the mid 1970?s she made her debut in the science fiction illustration world.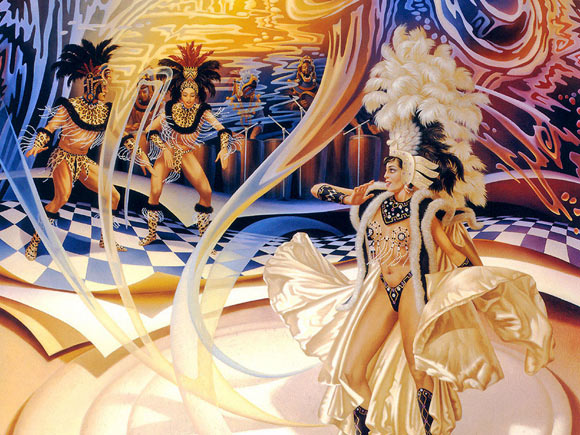 In the 1980?s, Ilene Meyer switched to Fine Arts in which she created a fantasy world based on her own imagination. Her works include a wide variety of subjects from real animals and plants, to imaginary living things.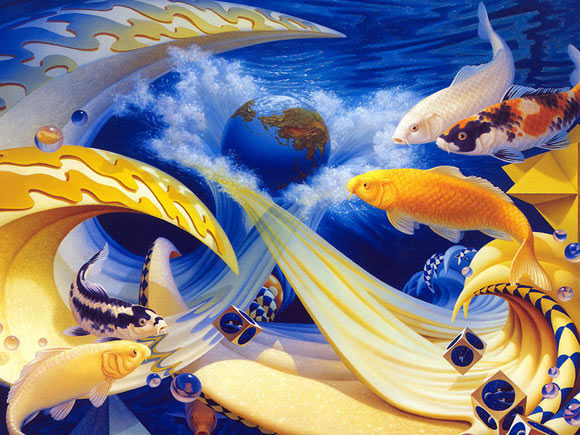 Glen Tarnowski
Life has a way that can keep us on a carousel of familiarity but if we step out beyond the familiar and reach for the goals that stir our hearts and passion we can break beyond our limitations and run free to our new life!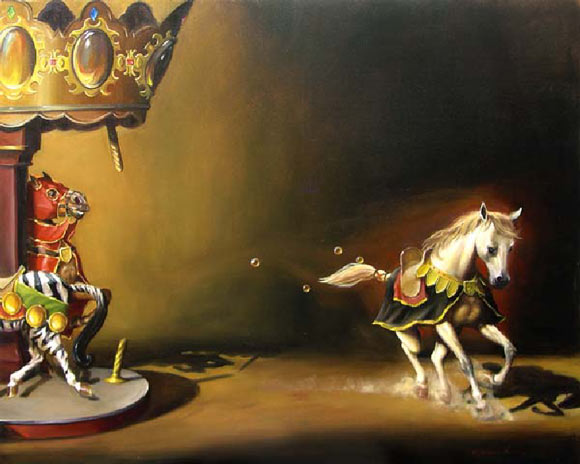 Like zebras we all are uniquely and wonderfully made yet there is always those who want to try to strip you of your identity. Don't let those take what makes you you! Be yourself and allow your talents and abilities to stand out!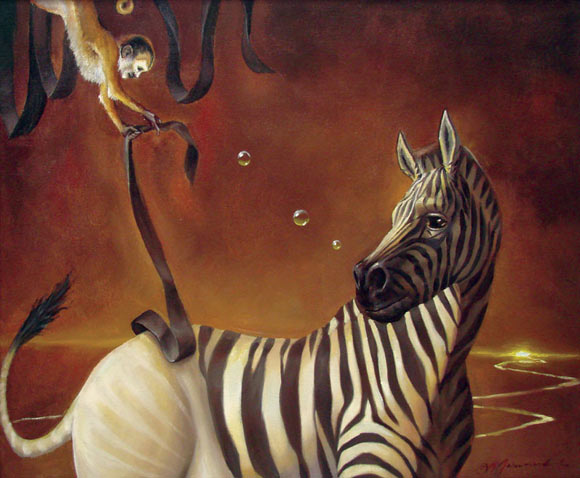 Jerry Uelsmann
Uelsmann work defies easy definition, but his photo fantasies have a quality that captures the interest of his viewers. He attributes the appeal of his photographs to a human response, something that connects one with aesthetic experiences such as music.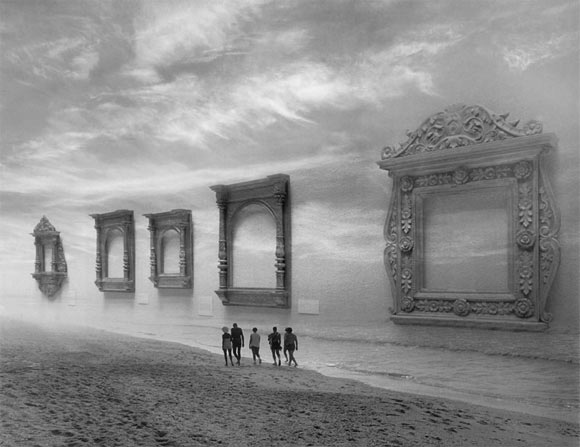 Although he rationalizes negative criticism of his photographs to the best of his ability, he does admit that a part of him is affected. As he once said – Treat my images kindly, they are my children.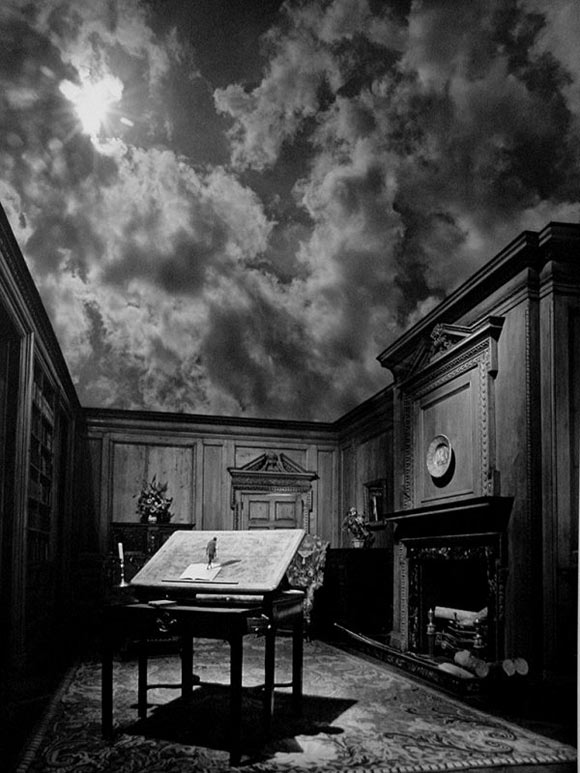 Marko Jakobi
Surreal dreamlike bizarre unreal wacky, Horror macabre terror deathly dreadfulness chilling ghastly, Dark mystical dangerous mystic unsafe sinister treacherous, Photography photomanipulation photographs photos camera work matte painting.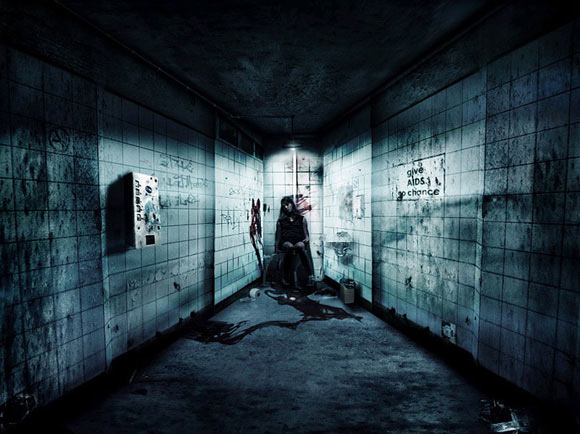 The doctor is waiting: will you trust him?…
Dark Photography mystical dangerous wacky, Horror macabre terror deathly dreadfulness chilling ghastly, mystic unsafe sinister treacherous, photomanipulation photograph photo cameras work matte painting Surreal dreamlike bizarre unreal.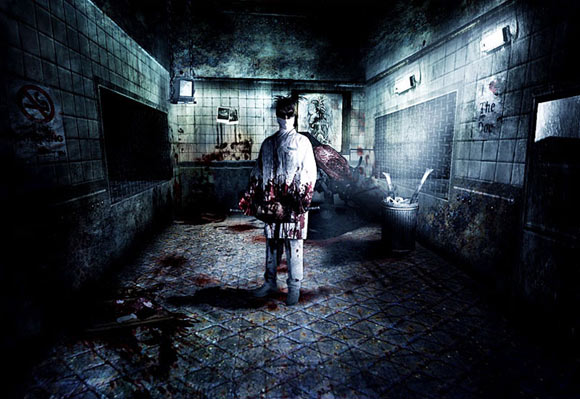 Slavko Krunic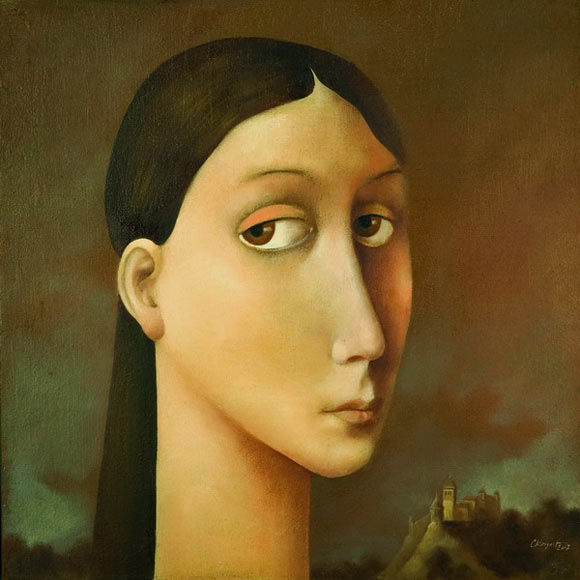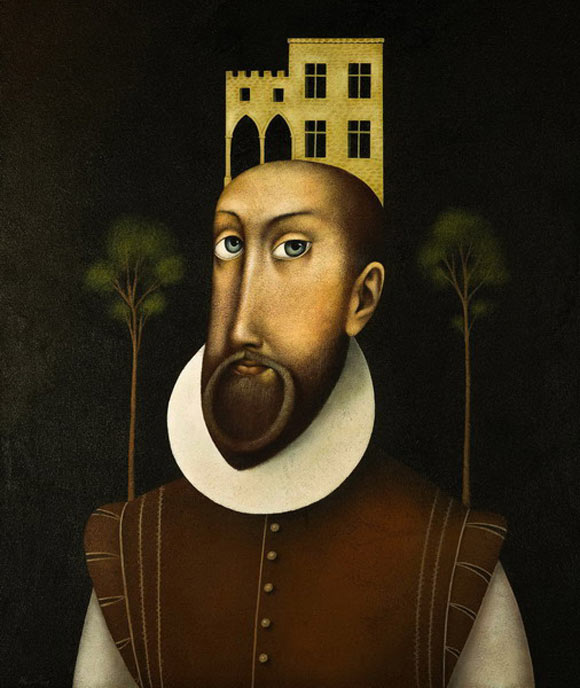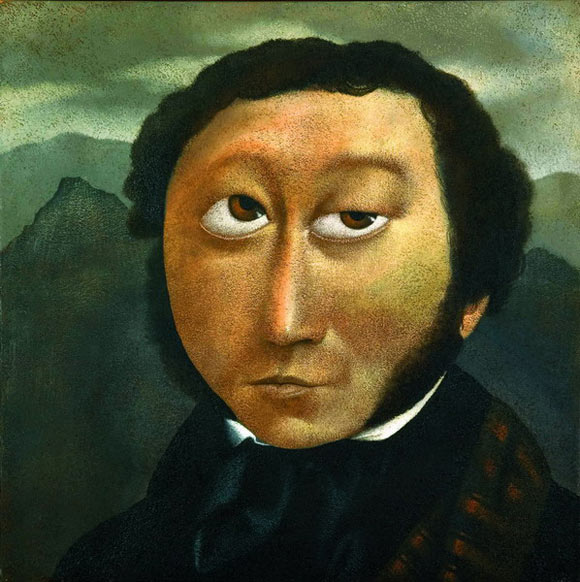 Max Sauco
What does a woman's image stand for you?- It stands for soul – pure, naïve, naked in front of the whole world which is no simple at all and sometimes cruel. Every image emerges spontaneously, sometimes in sleep, sometimes while driving…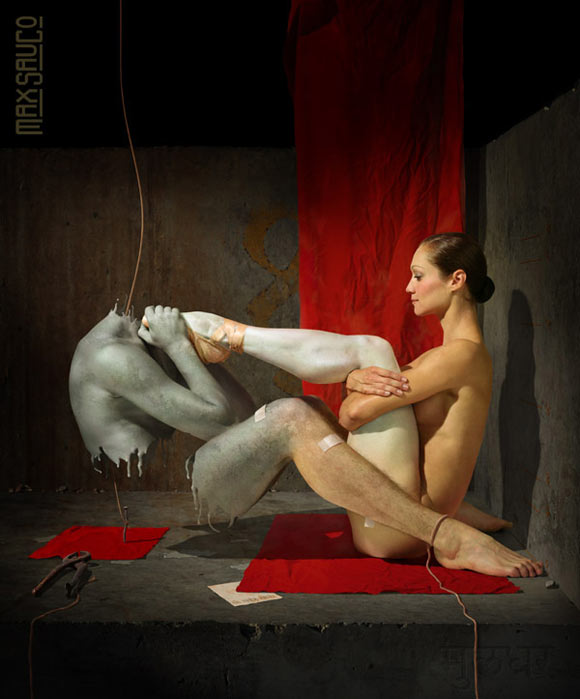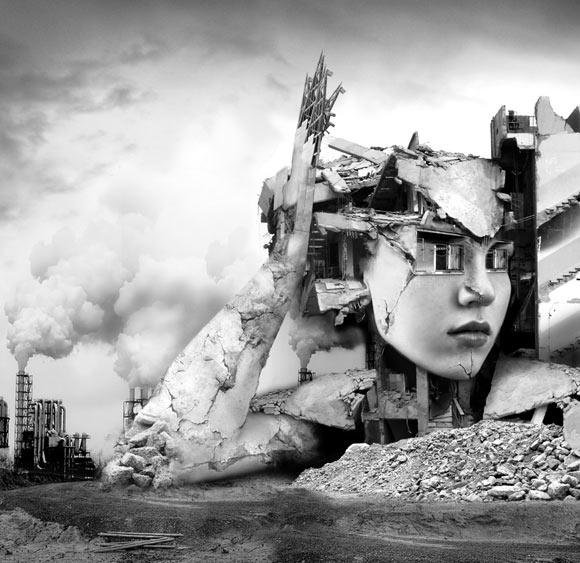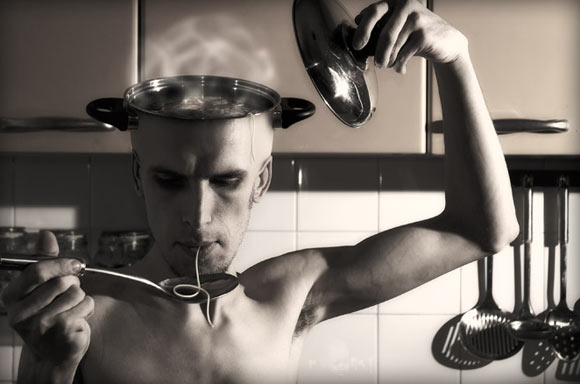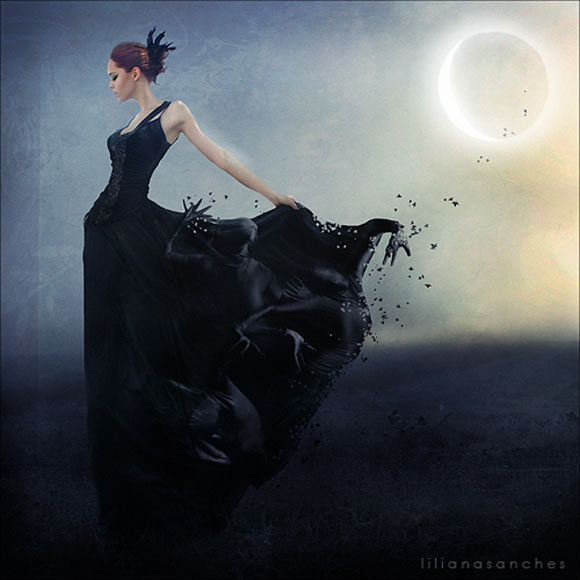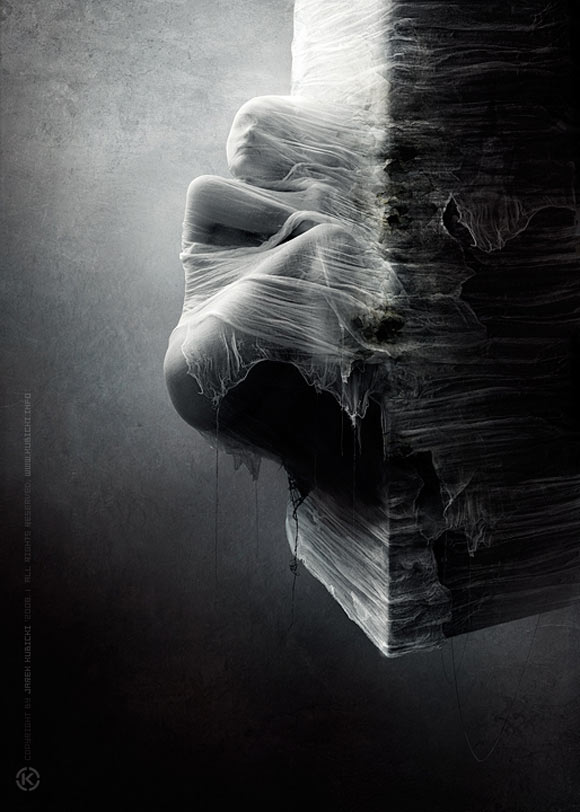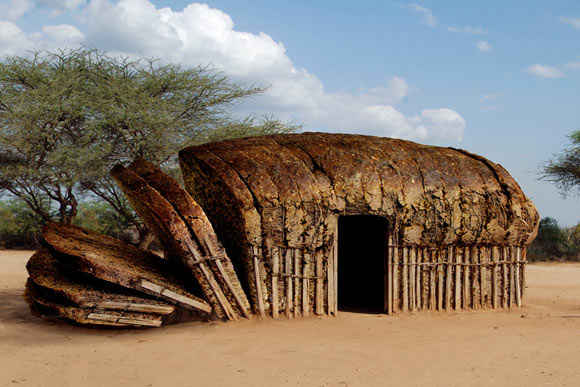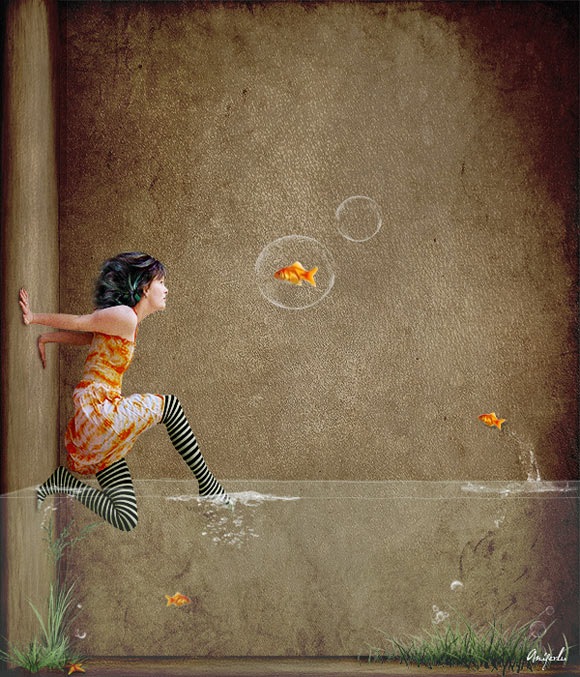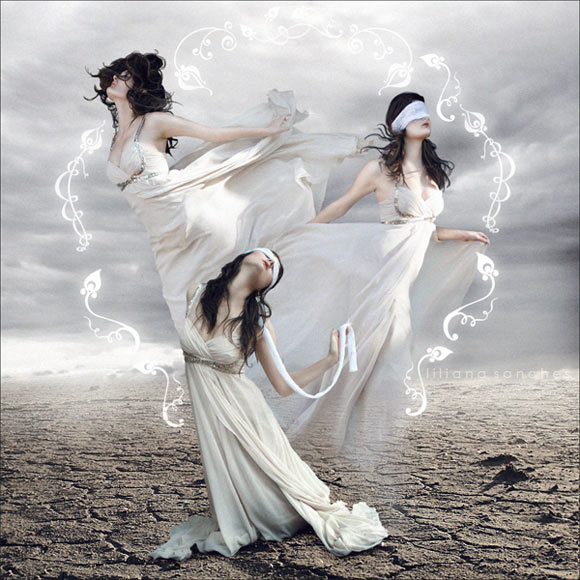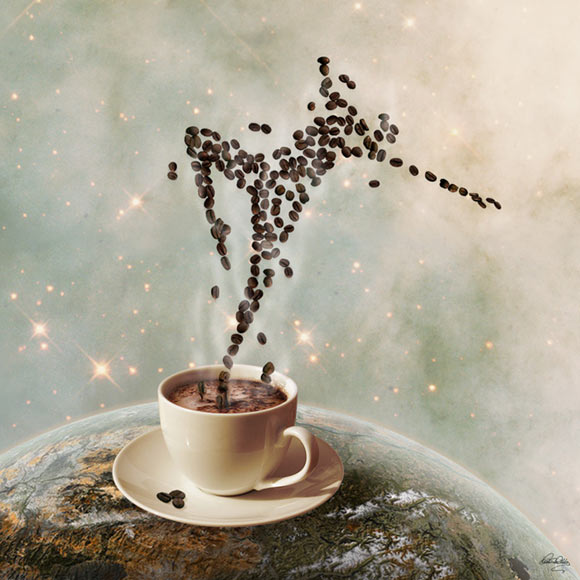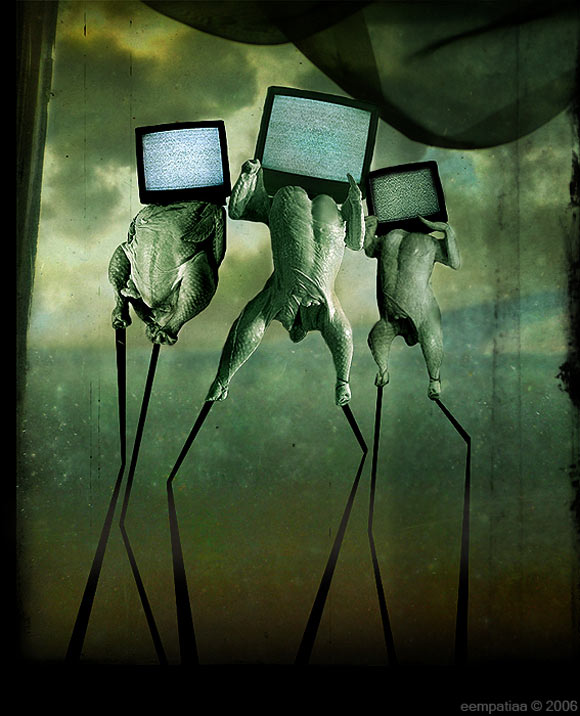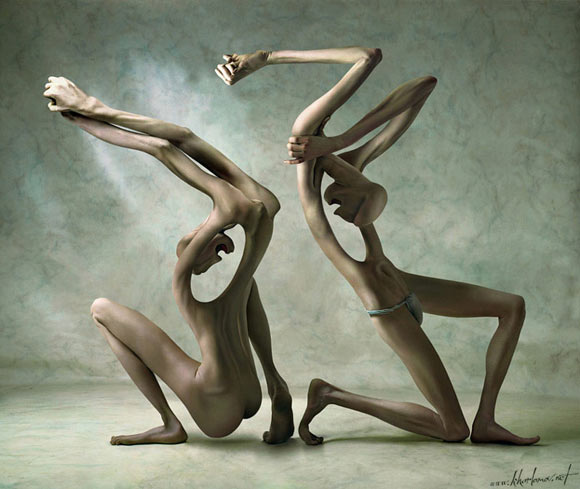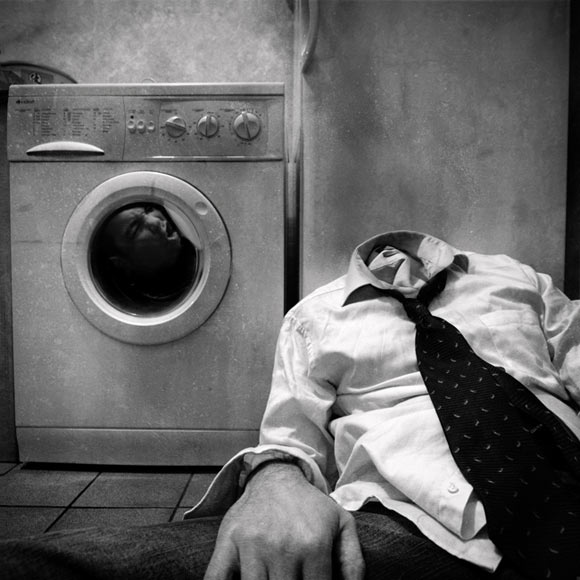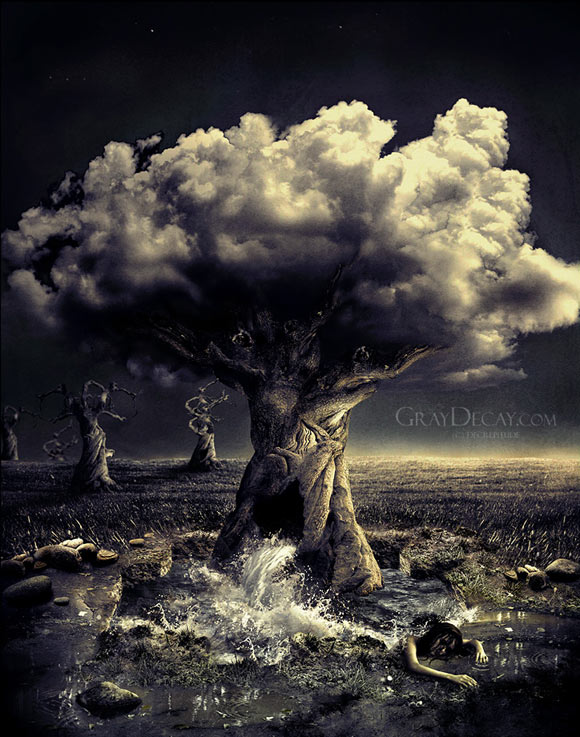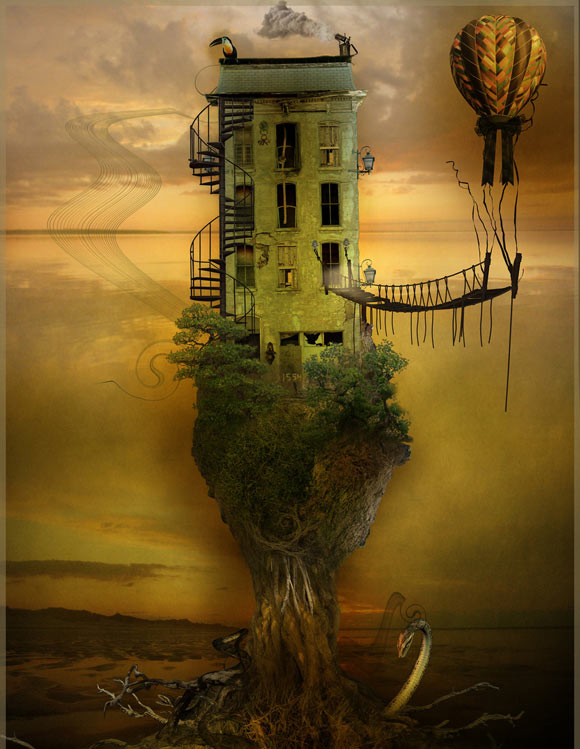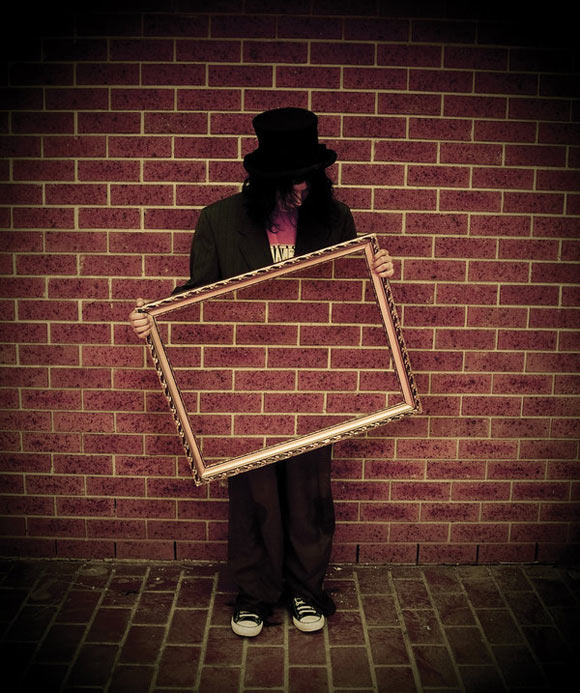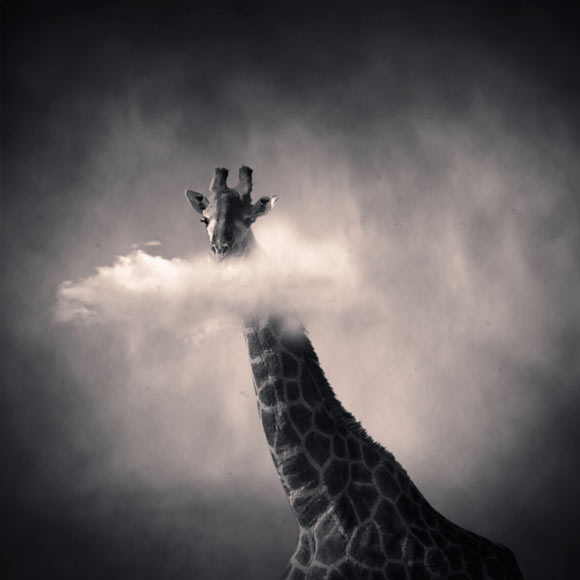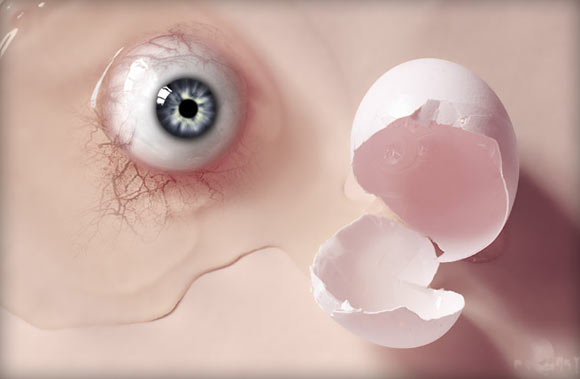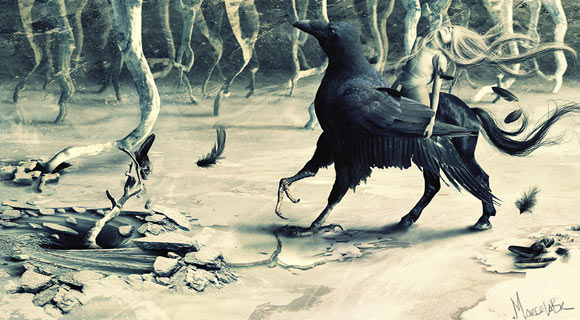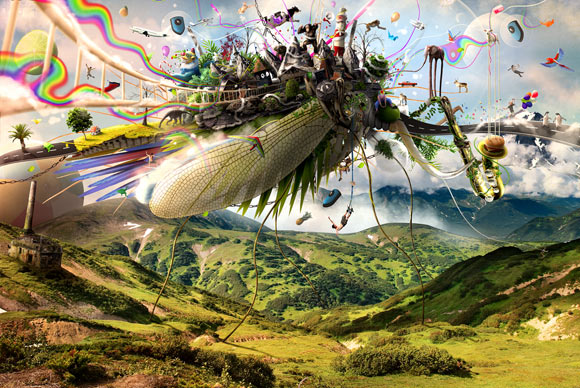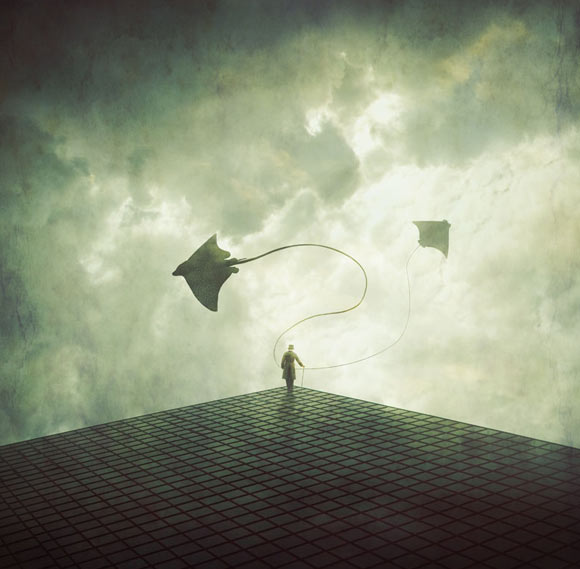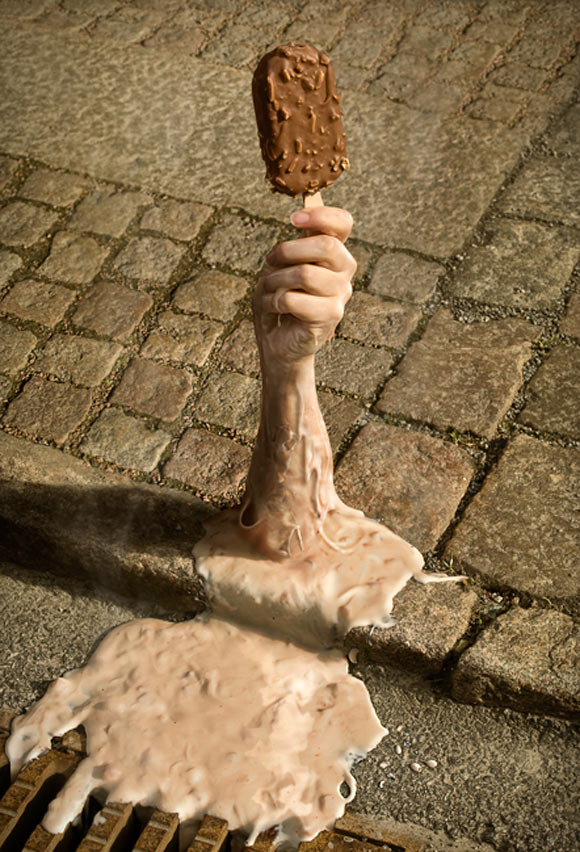 I hope you enjoyed these surreal artwork examples and inspirations.