A redesign of Amazon.com has gone live for most of the people visiting Amazon now. (If you can't see it, try browsing there in incognito mode.)
As can be expected from a retailer that does the volumes Amazon does, it's not an earth-shattering change. However, as they have pretty much kept the same design for a long time this is a remarkable change for them.
We like the new header, the increased contrast created by the dark bar guides your eye better to relevant sections and ensures the different elements on the page do not all blend together. The new colour scheme is also pleasant on the eyes. They've probably done a lot of A/B testing to verify this design works as intended.
How do you like their redesign?
Amazon's new look after October 24th, 2014: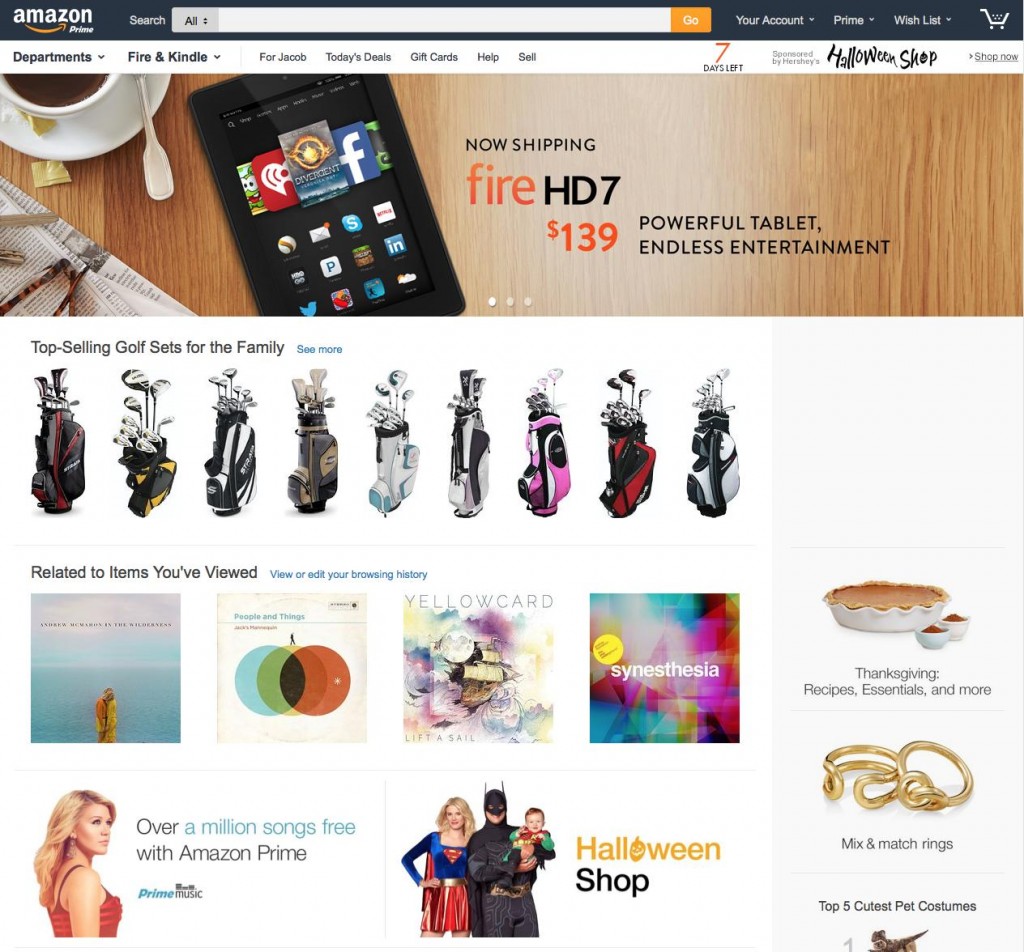 Amazon's old look before October 24th, 2014: