Apple-Adobe War, Who is the Winner?
20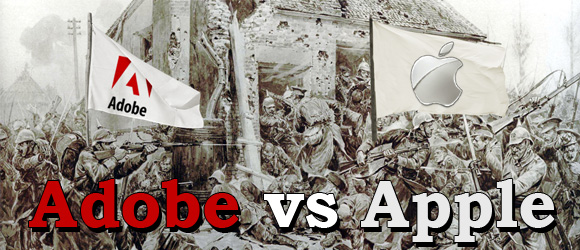 With the escalated stages of the war between Apple and Adobe. It becomes crystal clear that Apple assaults Adobe by totally prevention of Flash application on iPhone and iPad. Apple has declared that the only accepted application on iPhone and iPad should be developed in Objective-C, C, C++, or JavaScript.
Before continuing reading this post did you already join our Twitter and subscribe to our RSS feed? If not, rush and join us now to receive updates of new posts and free resources.
As published on Mashable blog on April 09 2010, Apple says:
"3.3.1 — Applications may only use DocumentedAPIs in the manner prescribed by Apple and must not use or call any private APIs. Applications must be originally written in Objective-C, C, C++, or JavaScript as executed by the iPhone OS WebKit engine, and only code written in C, C++, and Objective-C may compile and directly link against the DocumentedAPIs (e.g., Applications that link to Documented APIs through an intermediary translation or compatibility layer or tool are prohibited)."
Although this topic is not directly related to design, but it is directly touch designers, Flash designers, developers and media viewers over the web. However, let's analyse the situation from the design aspect of view.
What does Flash mean to the market?
Although the illusion of competition between Flash and other media tools on the web such as HTML5 and Sliverlight, Flash was the first and is still the best media delivery and video streaming tool on the web for both developers and users.
Actually, Flash has never been limited to video display, or media streaming. Flash extends to cover media from mobile phones, desktop, DVDs, TV broadcasting, eLearning content, screen reader application for accessibility and much more. You can accomplish all those projects with just Flash with very little time and cost consumption.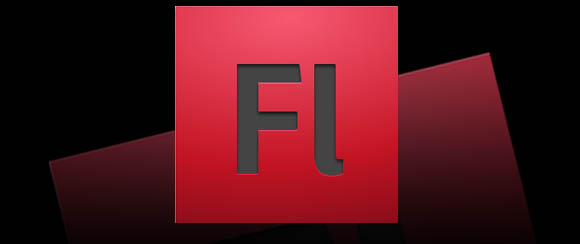 Flash can provide a solution to big projects with low budgets. And that isn't all, Flash is the only animation, coding and application development tool that integrates with Adobe technologies such as Photoshop, Illustrator, Dreamwaver, Flex, AIR After Effects and Premier. Also, Flash can work together with Microsoft tools such as Visual Studio and ASP.Net technology. Furthermore, it can work with Java and other languages such as PHP, XML and even HTML5.
For web users, Flash takes all these advantages to the WWW and let developers privilege its capabilities in web applications especially for creative designers and developers who are seeking a tool that does not give a single limit to their creativity.
For most web users, Flash is currently considered the best method to deliver media and video content over the web such as streaming video on Youtube, news sites and interactive web content.
One could even conclude that Flash is one of the most important tools that allow displaying content over the web.
What do iPhone and iPad mean to the market?
They are new Apple devices that let Apple users use Mac OS on their mobile devices. Thus, they are interesting devices to Apple users and lovers. For the iPhone, there are a lot of competitors for the iPhone in the market such as the HTC and Samsung which are taking better reviews than the iPhone. For example, HTC Android provides more  features than iPhone can do and supports Flash applications.
iPad is a brand new device that there are not much information available on its performance and usage, but the question is, what will be your expectations when you buy iPad for $629 and find the below missing plugin icon while your web navigation?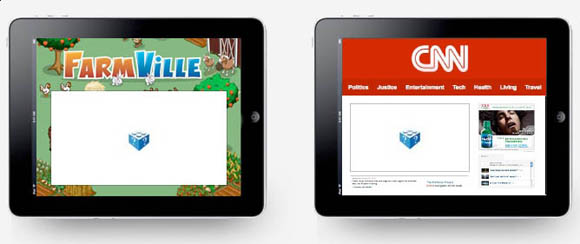 It is understandable that Apple OS is providing an extended experience and more fun for Apple users. However, this operating system should allow you to reach all the available content including Flash.
Who is the Winner in this War?
After having a look at what Flash and iPhone and iPad mean to the market, the question is who is the winner in this war? Is it Adobe? Is it Apple? Let's analyse who is the real winner in this war between Apple and Adobe with considering the users themselves.
Will Apple win?
Let's start with Apple since it is the party that started the war. Apple will still keep their loyal users who don't care about losing Flash content such as sites like Yoututbe, and other news oriented sites who use Flash.
. However, does this mean Apple is a real winner?
Apple will lose the users that see Flash is an important content and the users who do not like to lose the ability to view Flash content on the web. Furthermore, Apple will lose Adobe users, developers who seek to build applications on Apple devices forever.
They could risk losing the users who see Flash as more than just banner ads, that you can use Flash for applications and games and other uses. Sites like Nike who have an all Flash/Flex based website and shopping cart have put money into the Flash Platform because it increases usability for the user of their site. Those sites were done by a team of people and choosing Flash as the output wasn't done lightly. There were good business reasons for those decisions.
Besides, Apple will absolutely lose Flash Platform developers who were interested in making future iPhone and iPad applications. Does Apple really want to risk alienating 300,000 Flash developers? Do they want a closed environment so badly they are willing to risk great applications being made that their loyal users will love, just to keep things closed down and under their tight control?
However, Apple is closing  the door on the front of the face of a good percentage of the market which means they are losing these users.
Will Adobe win?
Although Adobe will lose iPhone and iPad as a developing plateform, but it will continue to develop Flash applications on a tremendous number of  devices that support Flash including desktop, mobile devices, web, TV and video production. So, Adobe will not lose so much. On the other hand, it will lose Apple lovers who are ready to abandon Flash for the use of Apple new devices. This means they will lose as well.
What about the users?
With direct words, Apple's users will lose Flash and Adobe's users will lose Apple. However, both of Adobe users and Apple users will lose in this game. If we have a look to what the real users need, you will find that most Apple's users are looking for viewing Flash content on the web. not only streaming video. but also interactivecontent such as Flash sites and presentations, games and learning modules for your children. On the other hand, many of Adobe users like to use Apple technologies as a better choice than Microsoft solutions.
Conclusion
The conclusion to this article is none of the parties is a winner. And the biggest loser is the users from other parties. However, Apple should listen to the market users and try to meet their needs and expectations. This article does not offend a specific party but offends the actions that offend the user at the end.
At the end, I would like to thank Dee Sadler for reviewing the article and sharing helpful information.