Most Inspiring CG Backgrounds and 3D Scenes
20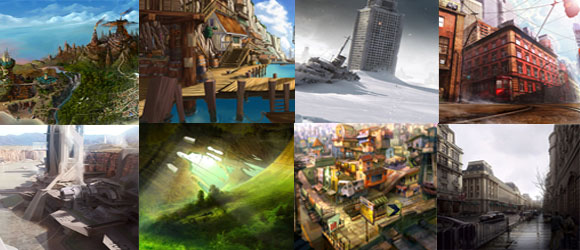 When you see one of those wonderful 3D animations and say WOW. This is because any factors that control the quality and the creativity behind this movie. These factors are the models, backgrounds, light, camera view and how the animation is rendered.
The 3D scene background can help you create well contrasted animation shots and attract the eye to see the whole movie instead of just focusing on the character. One of the most important tips to learn how to create good scene is to see how other scenes backgrounds are formed and get inspired from others creative artwork such as the amazing collection below.
The below inspirations are made by different artists and different styles that can help you build attractive scene view for your animation. Furthermore, the examples below can help you learn more about the color combination and how colors can harmony together to produce a well contrasted and unified design.