Top 5 WordPress SEO Plugins
4
Deal mania on GraphicMania! Check out our deals section for graphic designers and developers. The newest deal can be seen below!
Value:

€200
|
Now: €20
|
Discount: 90%
WordPress is a blogging tool and content management system. It is free and written as open source using PHP and MySQL. Most of the websites in the world with a CMS use WordPress, according to a survey from W3Techs.

Bloggers are typically interested in achieving high rankings from major search engines like Google. Search engine optimization is a class of techniques used to improve a website's ranking.
WordPress uses an architecture that makes it easy to install plugins, which are additional programs that provide WordPress with more functionality. Many of these plugins allow WordPress users to perform SEO functions.
Related post: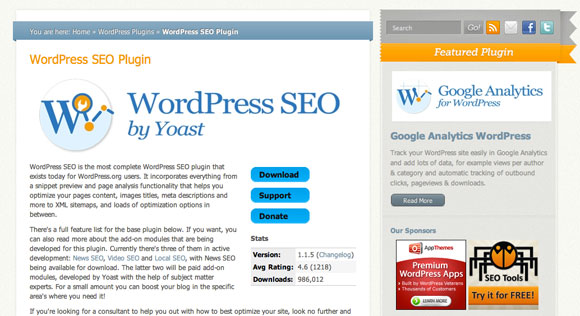 WordPress allows you to tune your blog with a precision not offered by other SEO plugins. This plugin has recently replaced the All In One SEO Pack as the most popular WordPress SEO plugin.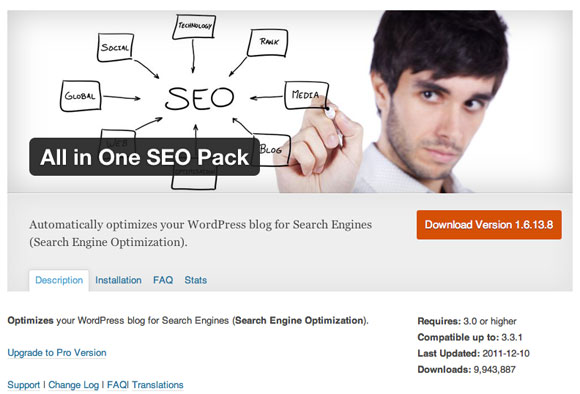 This plugin is still a standby for many bloggers since it is generally easier to configure than WordPress SEO Plugin by Yoast. All In One SEO Pack is ideal for new webmasters.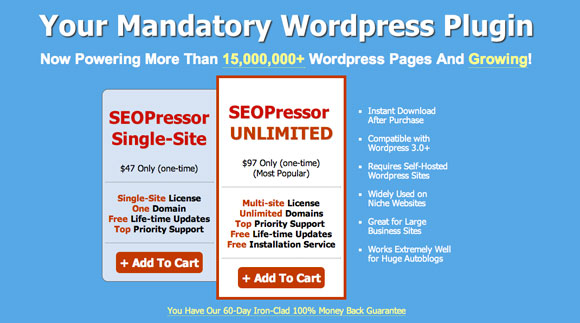 SEO Pressor is a high-end WordPress SEO plugin that allows both experts and novices to configure the SEO for their web pages.
This SEO plugin for WordPress optimizes the title tags for a blog, which are vital for effective SEO. SEO Title Tag also allows mass editing of the title tags.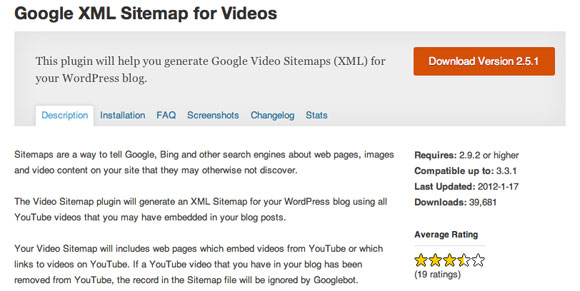 XML Sitemap For Videos allows bloggers to create an index of pages for websites, which is accessible to users. This feature allows users to find videos on a blogger's website more easily.
I hope you find these WordPress SEO plugins useful for your website and feel free to suggest other SEO plugs that you think it can be useful for WordPress blogs.