15 Amazing Claymation Characters
18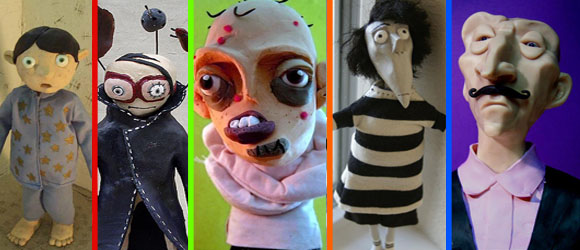 It is rare to find claymation artwork these days, may be because it is very hard and expensive production or because it is get buried by computer 3D animation techniques that produce even more quality and less cost.
Before continuing reading this post did you already join our Twitter and subscribe to our RSS feed? If not, rush and join us now to receive updates of new posts and free resources.
Claymation is a traditional form of stop-motion production that is built on creating the characters using clay materials on a wire skeleton armature.  This avoid any damage in the character through the production process. The sequence of characters movement is recorded via digital camera and players in sequence to give the feel of animation.
The produced animation speed is 24 fps (frame per second), based on 12 change in every second. This means that every shot takes two frames. Thus, the produced full animation takes alot of efforts, time and cost to create it based on this animation concept.
Claymation still exist in some small movies and is merged with the computer CGI animation as well. However, it has its over style and taste, and we can learn from it alot of techniques and inspirations. Below are some creative claymation characters from different artists over the web.