Crushed, crashed and battery-operated: 26 clever bus ads
2
Deal mania on GraphicMania! Check out our deals section for graphic designers and developers. The newest deal can be seen below!
Value:

€249
|
Now: €49
|
Discount: 80%
According to kenCREATIVE, Pepsi was the first to start placing ads on buses, in 1992. It was controversial then as public transportation got commercialized. Nowadays bus ads are common and advertisers are finding more and more elaborate ways to decorate a bus with their brand. The roof, exhaust, wheels, antenna, sides and sliding doors have all been used in increasingly original and clever ads. Buses are made to appear crushed, crashed into, be battery operated, full of laundry and more. Below we have listed 26 of the more interesting examples.
The first ever, Pepsi's 1992 bus ad looked like this: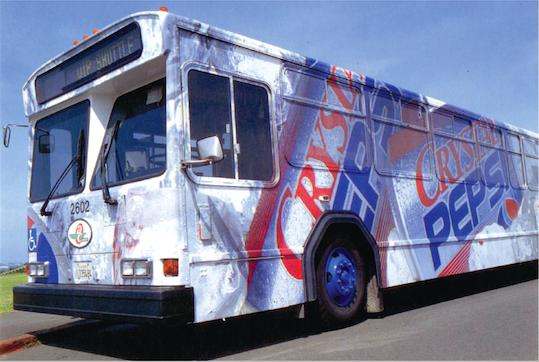 The power cables (or antenna) of an electrical bus are re-imagined as the antenna of a lobster: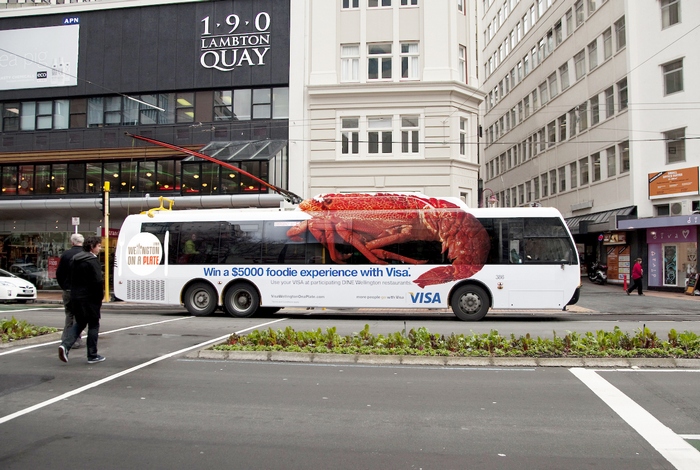 Several battery-operated buses: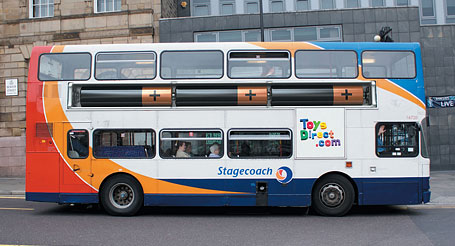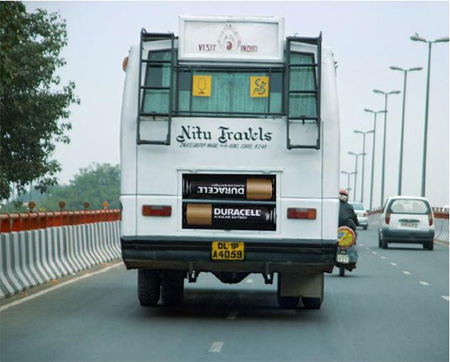 Buses are crashed into from the front, side and back: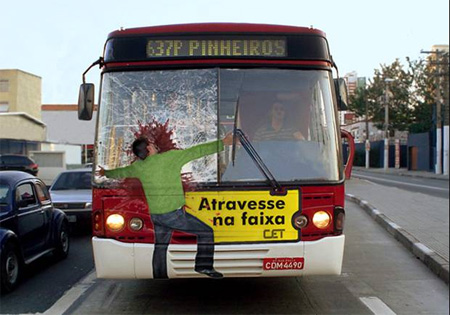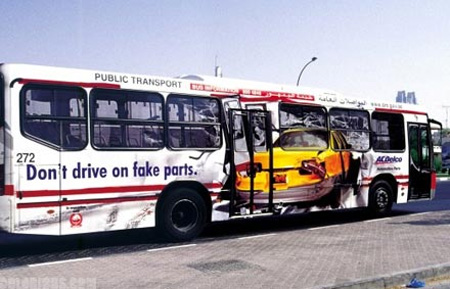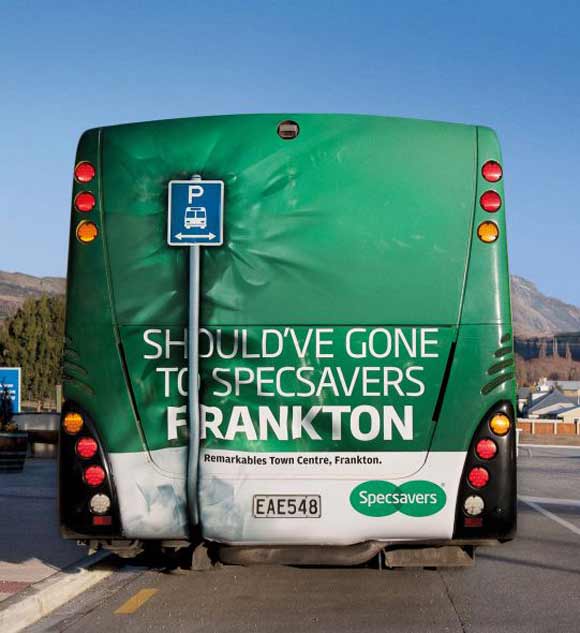 Other ads make it appear buses are crushed or grabbed by giant creatures: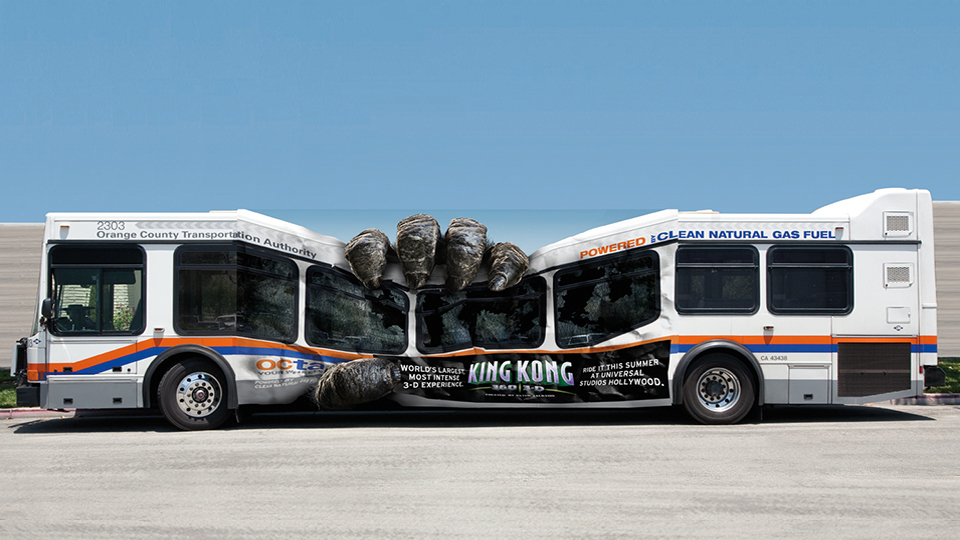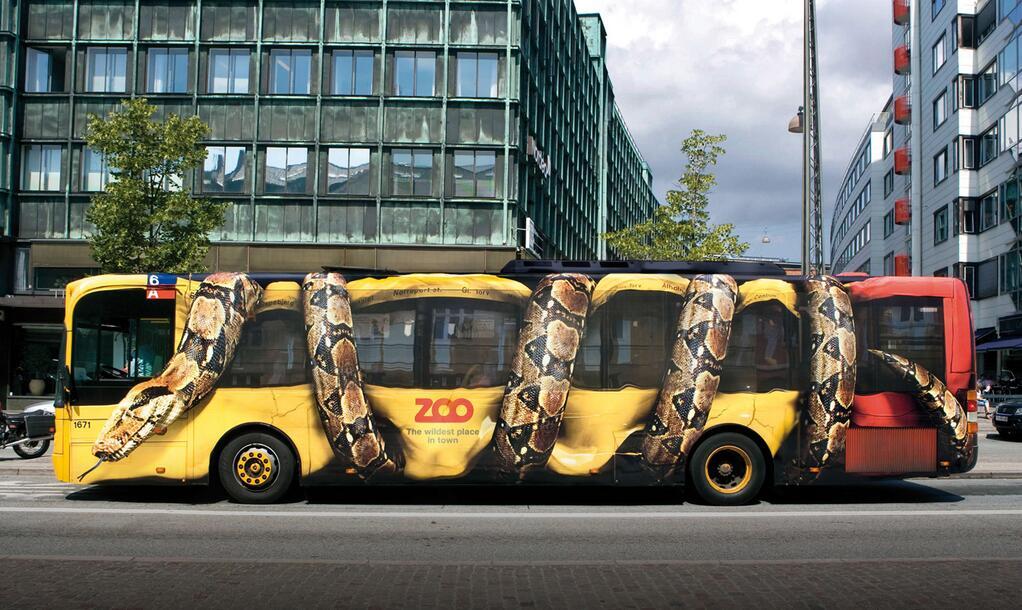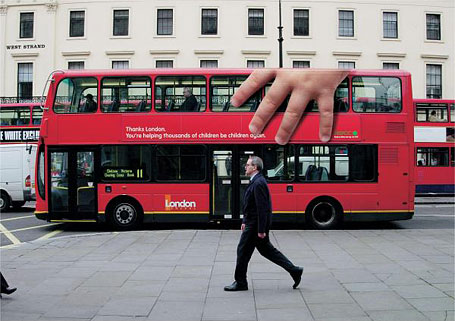 Even the exhaust pipe can be used as part of an ad: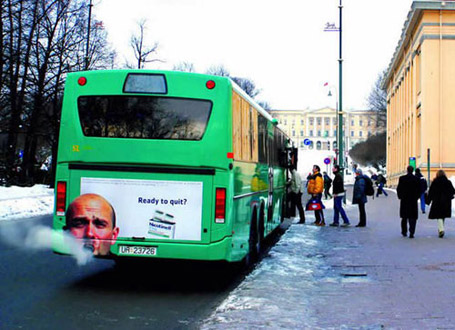 The harmonica of longer buses is sometimes re-imagined as well. Examples include wallets and tooth brushes: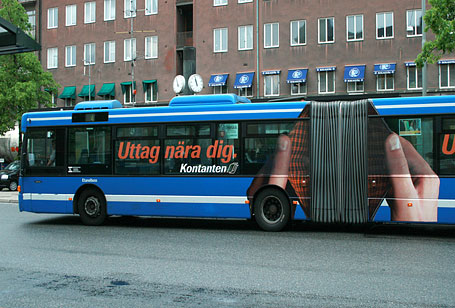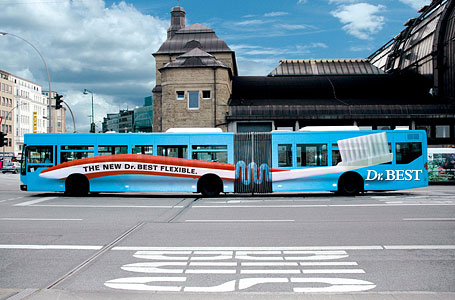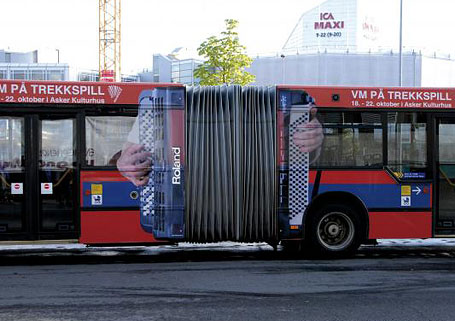 Another way of grabbing people's attention is by having unexpected people appear inside or outside of the bus: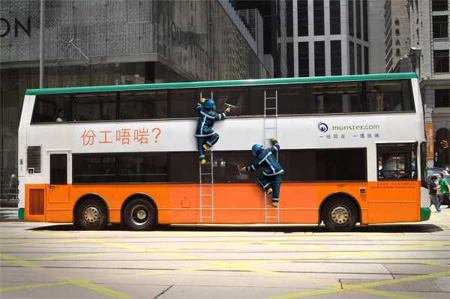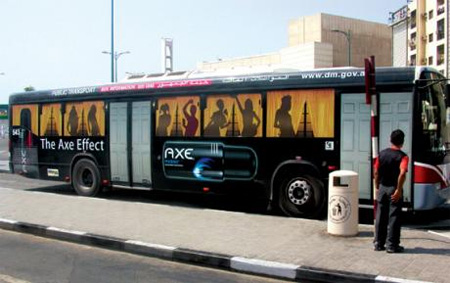 A bit dark, but a clever display for people who view the bus from above.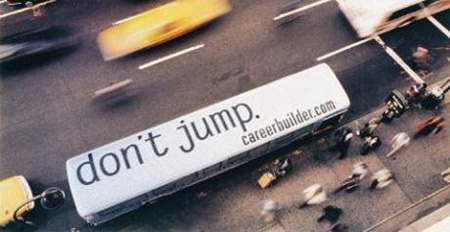 The sliding doors can also be re-imagined: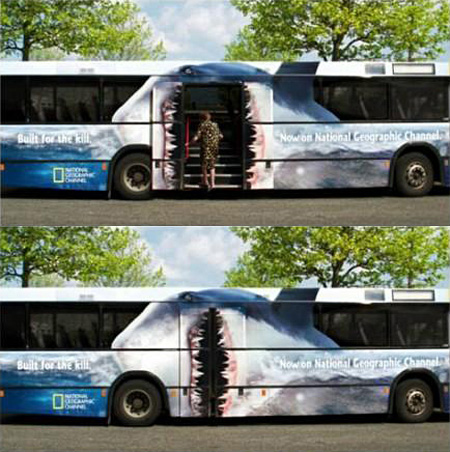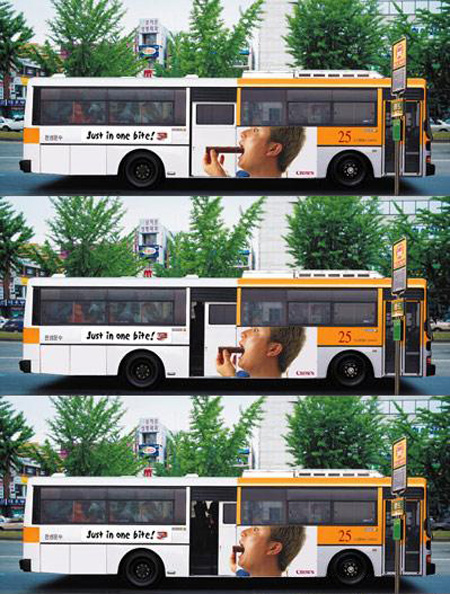 When bus ads use the wheels of the bus, it's often to make them appear as wheels of another vehicle. However, some more unexpected uses like camera lenses and a DJ booth are also found: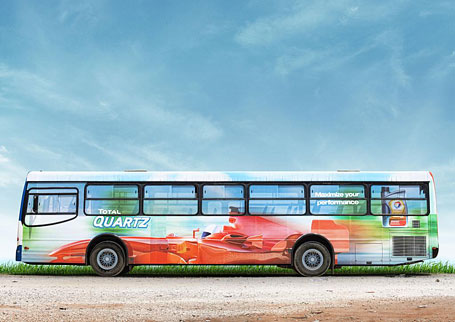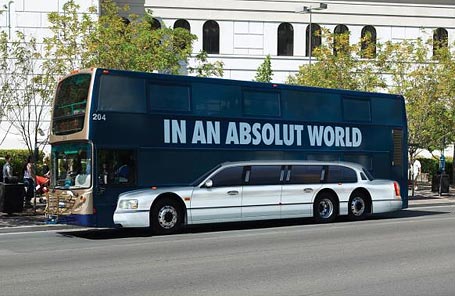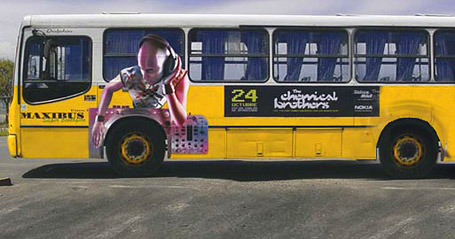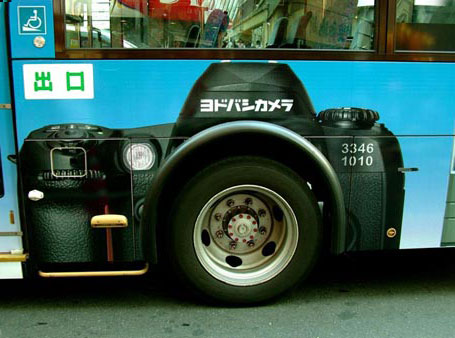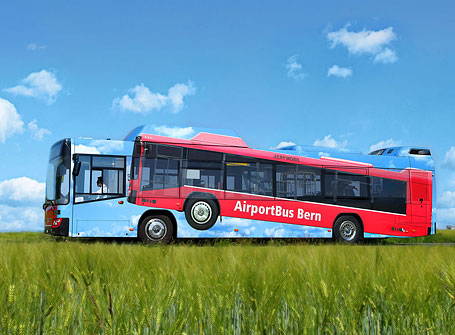 The next step in bus ads is not only painting a 2D image on the bus but attaching actual objects, such as in the below detergent ad.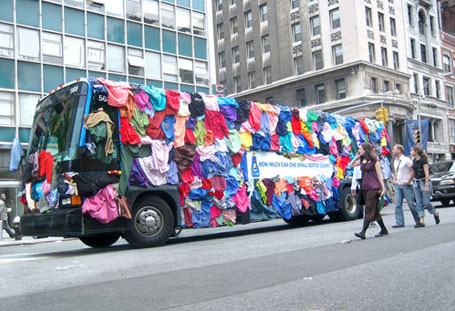 We'll be closing as we started, with Pepsi. This time with a very recent 3D optical illusion ad for the Live For Now campaign.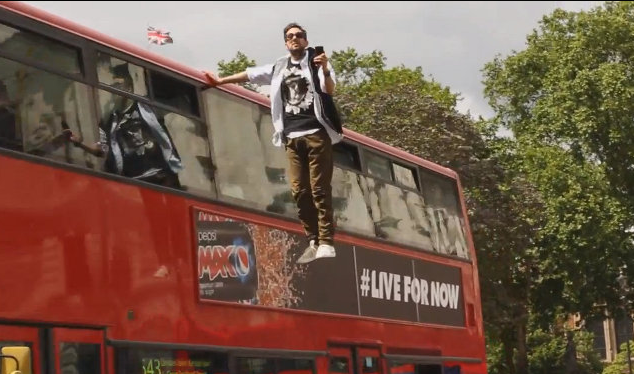 If you're looking for more creative commercial ideas, check out this popular post: 40 mind blowing creative advertising ideas!