15 Latest and Best Design Login Forms
0
Online login forms have become a definitive approach of many websites; websites with shops, various forums, WordPress etc. If you want to get access to something on internet you must have to sign-up for the site. Inshort, the entire web is incomplete without login forms, registration and signups forms. For a site in which the visitors actively contribute, should have prerequisites so that they can easily register to open an account for the website.
Designers want latest and best design login forms for their website. Keeping this in view, many multihued and variegated login form templates are given below which will be very helpful in captivating the viewers. Additionally, they are prebuilt HTML5 and CSS3 forms designed by developers. I am presenting to you 15 of the latest and best design login forms for your website interface. You can utilize all of the login form templates because every single form has pre-designed HTML validation features.
1. Login and Signup Kit for Android in HTML File Download
This login form template is very useful in designing signup forms meant solely for android platforms. This easy to use form template has CSS for registration form.
Download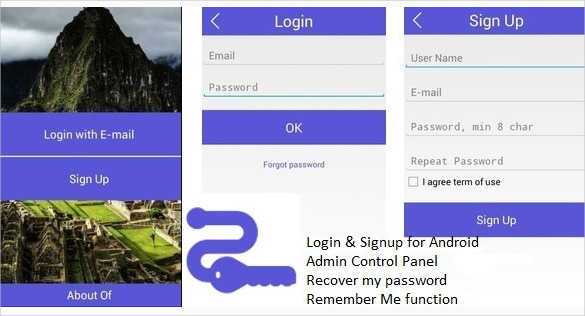 2. Pure CSS Blurred Video Background Login Box
If you wish to design a darksome but classy login interface, here it is. Another interesting feature of this login form is a blurry live background. Get downloaded and add to your registration page.
Download

3. Simple, Highly Functional and Effective HTML5 Registration Form
HTML5 based registration form is optimized to give best call to action to a website user. This login form is perfect for all types of website at a scale of shopping to medical, school and college.
Download

4. Calm Login Screen
Hit the download link and avail this cool and calm login form with pleasant background that gives an overall mellow effect.
Download

5. Transparent Login Form
A real quick login form which is entirely CSS and HTML. The uniqueness of this login in form is its transparency with the background.
Download

6. Minimalistic Login Form with CSS
Here is the plain-Jane login form UI having full screen backdrop. For easy administration, you will avail CSS and HTML of this login to your website.
Download

7. Elegant Login
The feature which makes this login form more desirable is its less impact on site speed due to its minimal code.
Download

8. Unique Style for Login
This animated login form is totally unique having a character of interest. It immediately captures the viewer attention.
Download

9. Simply Login Form
Here is the plain-vanilla login form with pure CSS3 characteristics. You want a simple and fine login platform, here it is.
Download

10. Login/Register form with Pass Meter
Download this distinct one signup form having a pass meter. It attains the viewer's notice by gauging the password strength at the scale of bright red to green.
Download

11. HTML5 and CSS3 Register Login Responsive Template Example
An amazing HTML5 and CSS3 login form which ideally meets all the requirements of any registration and login form belonging to any category. Avail the template for a secure registration environment.
Download

12. Cool Blurred Background Newsletter Signup Form Template
Find a wonderful blurred backdrop style in this super cool signup form. Download for free and let it complement any of your website design type.
Download

13. White Simple Login Form
Here is the simplest but very elegant login form template with refined focus states and cylindrical submit button.
Download

14. Login Form Using HTML5 and CSS3
This template will help you in creating a simple login form using HTML5 and CSS3. This template creates a multipage effect by using pseudo elements :after and :before.
Download

15. Material Login Form
This template surpasses over all flat designs with diligently concealed login from. To add more, it also has CSS3 features. Get it now for free.
Download

Whether you are a website owner or a professional website designer, download these login form templates and make your website interface eye-catchy for the viewers.