5 Best WordPress Security Plugins
15
Irrespective of how small or big your website is, it is important that security plugins should be installed for your website. They may not be enough to provide the ultimate security for your website, but they may provide a strong and secure front line.

Security plugins are definitely required for all those sites that make use of the credit card payment system. Although WordPress is by itself pretty secure, yet, there are several additional plugins that can be used to strongly protect your WordPress website from any kind of hack attacks.
Related posts: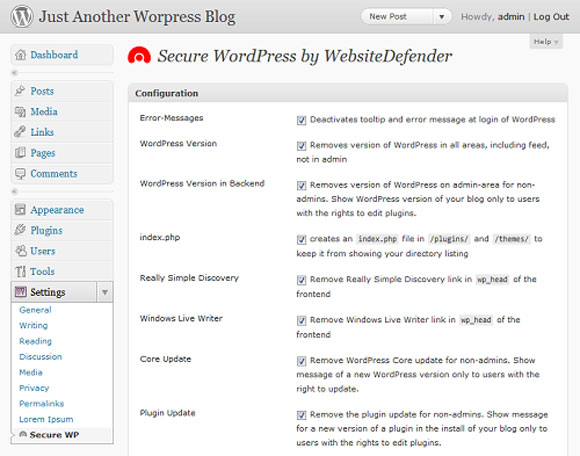 Secure WordPress is extremely essential for every website, and you can obtain this plugin free of cost, without the need of any initial configuration. Some of the essential features of Secure WordPress include the following benefits:
Discards erroneous information from the login page.
Removes plugin-update, theme-update and core update details for non-admins.
Adds index.php blank file to the plug-in directory, so that if anyone tries to reach out to the contents, they will be taken to a blank page.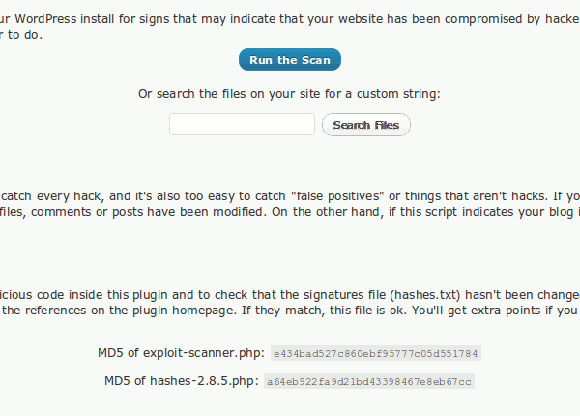 This plugin looks for any suspicious information by scanning through your website, and in the posts and comment tables of your database. However, this plugin can raise several false positives.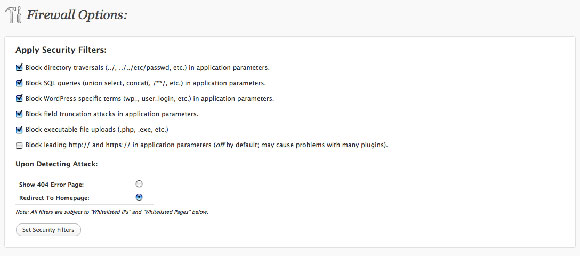 The use of the WordPress Firewall 2 is to automatically block the most common hacker attempts. This plugin runs on its own, and its settings do not need to be configured.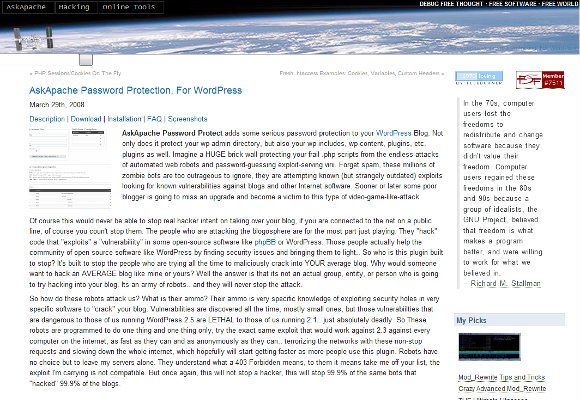 AskApache Password Protect is designed to fend off brute force attempts to access your admin page. Bots are programmed to make repeated attempts in rapid succession to guess the password. AskApache Password Protect plug-in adds a second layer to the password process so these attempts never actually get rolling.  It also provides protection to all of your database folders, not just the wp-admin folder.
AskApache Password Protect requires WordPress 2.6 or higher.  AskApache Password Protect is updated regularly.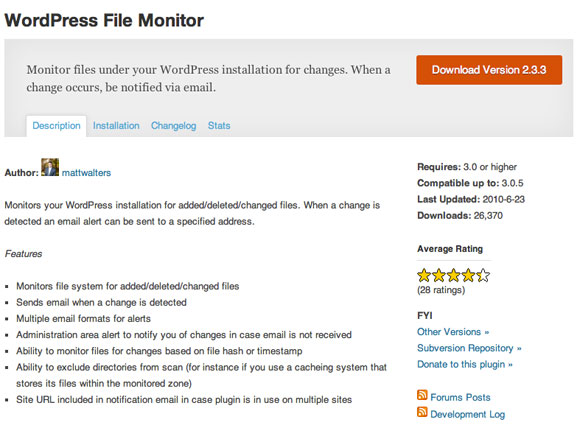 The main use of this plugin is to notify you through email about any changes that have been made in the files on your WordPress site. It will also help you to identify and erase the infected code on your website.
if you would like to suggest other useful WordPress security plugins, please feel free to add it in the comments to help bloggers make their WordPress sites more secure.