Amazing Photo Manipulation Tutorials
5
Photo manipulation tutorials help you to learn not only about the tools but also the techniques that you need to use to create effects in Photoshop, unlike the other Photoshop tutorials, the photo manipulation lets you learn how to compile the different Photoshop technique to reach unreal of fantasy results.

However, photo manipulation tutorials help you improve your skills and usage for the tools inside photoshop such as using the tools, the effects, masks and even digital painting to reach your result. Below, I would like to share with you some new and fresh Photoshop photo manipulation tutorials. If you enjoy this collection, you can check these other photo manipulation tutorials:
This photo manipulation tutorial shows how to create alien character from normal image.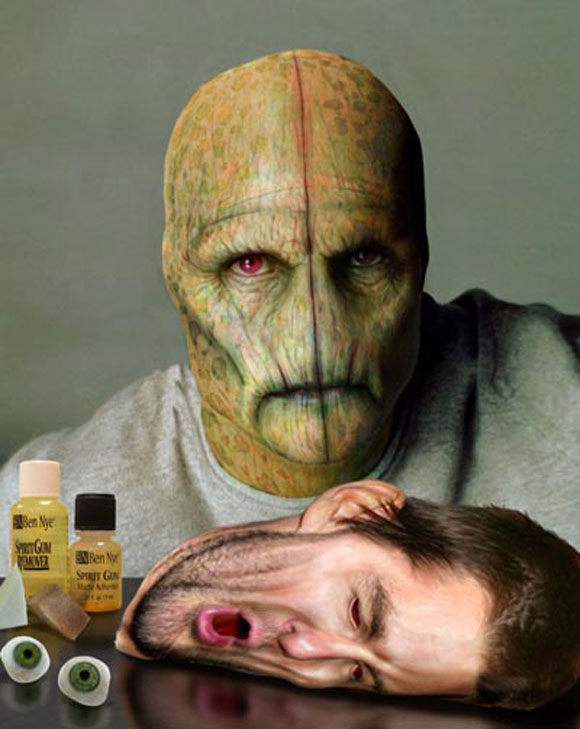 In this photo manipulation tutorial we will be learning how to create a severed arm with fleshy stumps and strings of sinew. This will be created by using some basic Brushes and Layer Masks.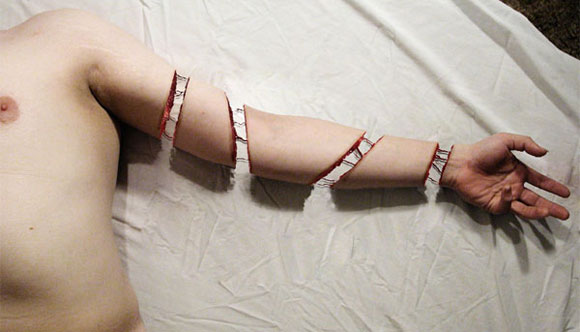 In this tutorial, we'll use the Layer Mask Tool and Liquify filter to "melt" the camera.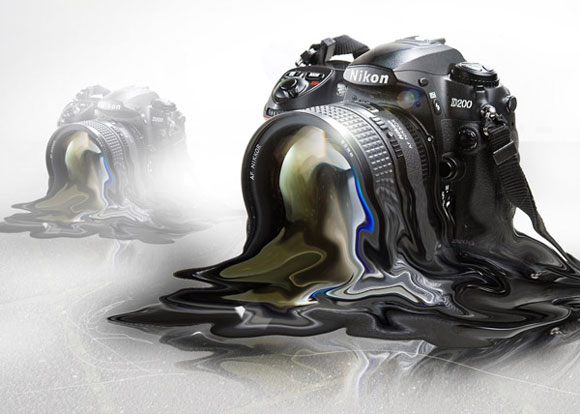 Applying texture to a flat surface, or flatly applying a texture across a whole image (as a means to age it or degrade it) is simple stuff. Realistically applying a texture to an uneven surface is much more hands-on (more so than simply overlaying a texture and changing the Blending mode).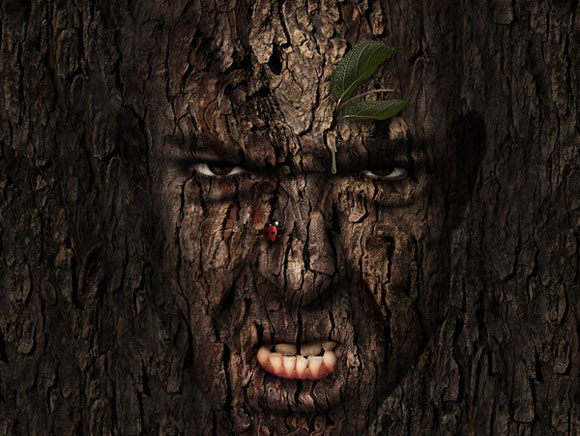 As designers we are often asked to create fictitious landscapes for whatever project we are working on. Creating an image such as this usually takes a combination of careful image selection and knowledge of Photoshop's tools and techniques. In today's tutorial we will demonstrate how to create a nuclear disaster landscape using a dozen or stock photos.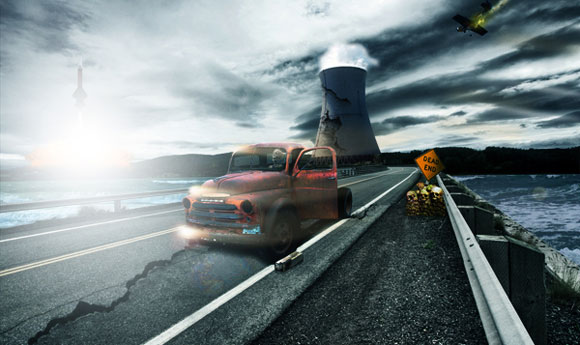 In this Photoshop tutorial we are going to create a photo manipulation for a fantasy scene.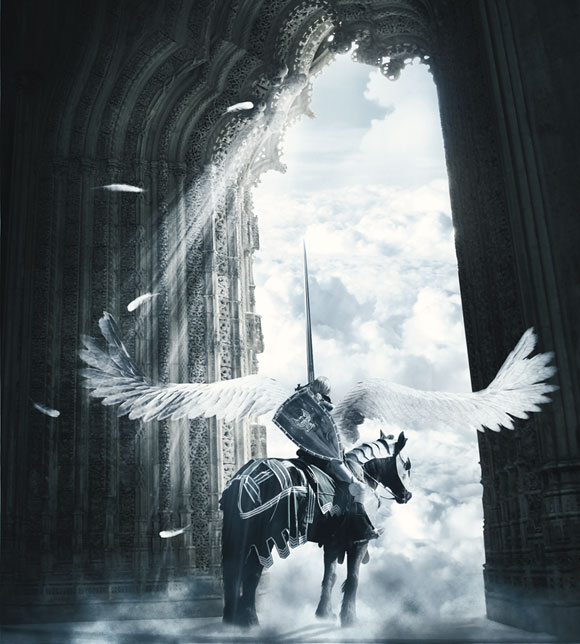 This Photoshop photo manipulation tutorial will demonstrate how to undress a giraffe by removing its spots.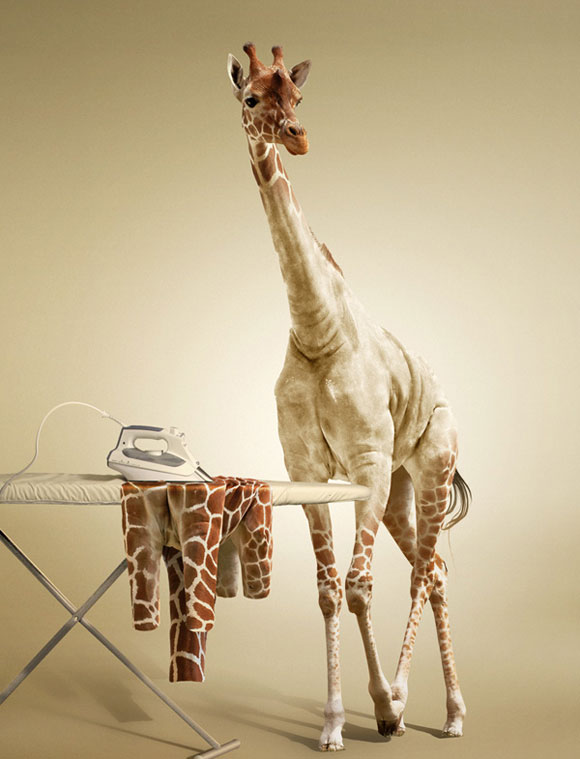 Photo manipulation tutorial shows how to create a urban city scene.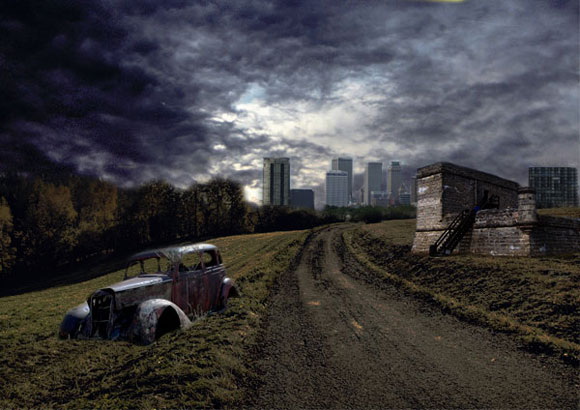 In this tutorial, you will learn how to create a nature inspired design that is both organic and visually arresting. We will be covering some useful tips as we work through the process of creating a striking image that will show a helpless being pulled into the powerful grasp of nature.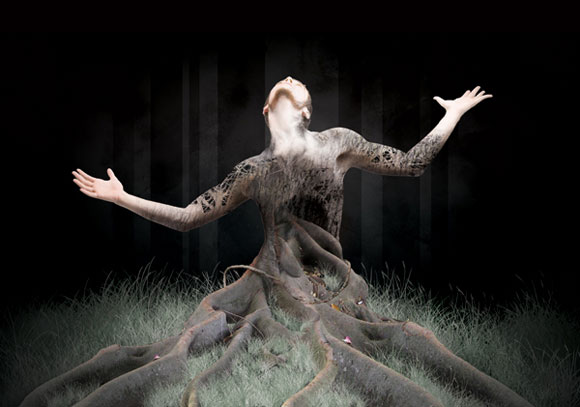 This tutorial shows how to create water effect photo manipulation effect.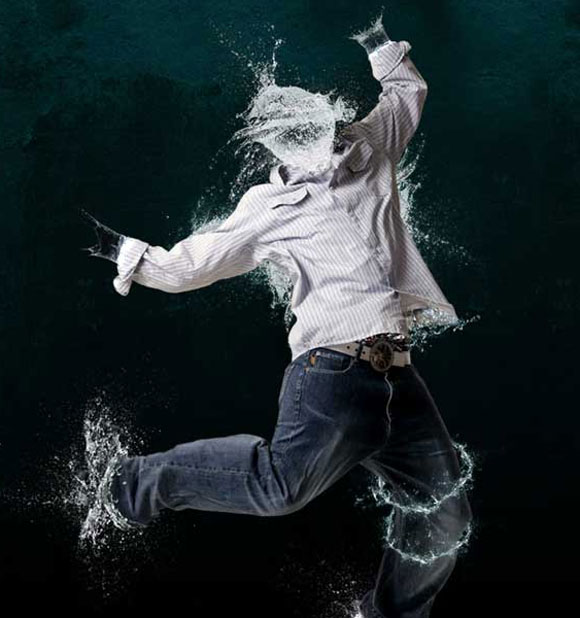 In this Photoshop tutorial, you will learn how to use different blending modes to blend flying hairs easily and to make semi-transparent planet. Also, you will learn about the different photo manipulation techniques of adjustment to get the most realistic results in your photo manipulations.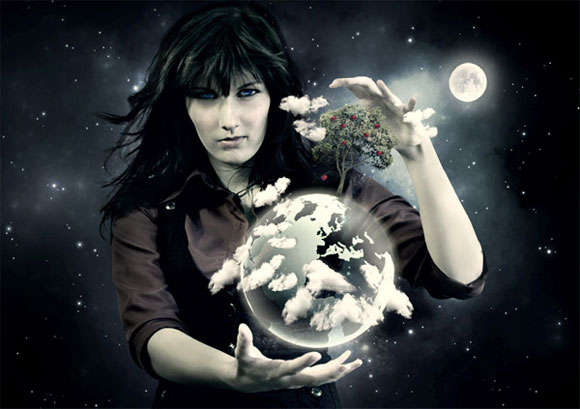 Here we'll learn how to create an abstract photo manipulation that looks like you've just painted the subject.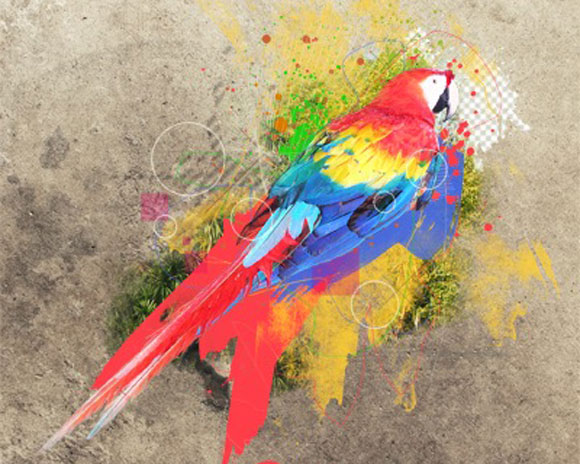 Here, you will learn how to transform a simple lady photo into a pink lady photo manipulation using Photoshop techniques. In this Photoshop photo manipulation tutorial, you will learn how to retouch a face and create a pink background from different shapes.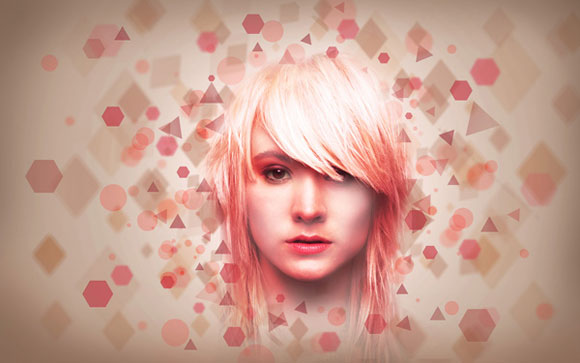 In this photoshop tutorial, you will see how to create the robotic frog effect below.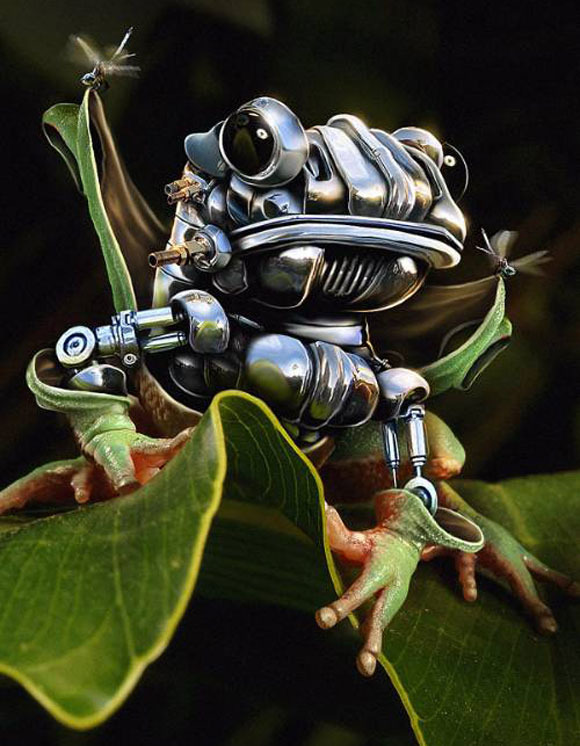 This tutorial shows how to create imaginary boot in Photoshop.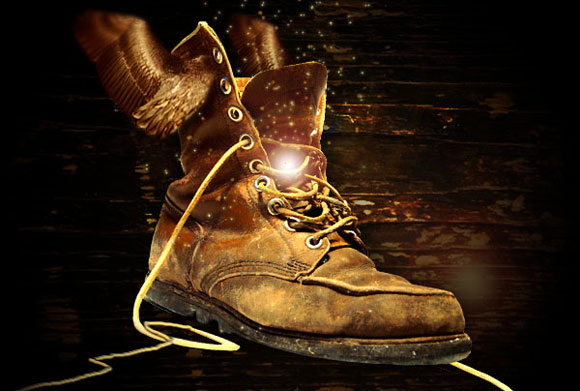 This is another photo manipulation tutorial example to create dramatic beanstalk.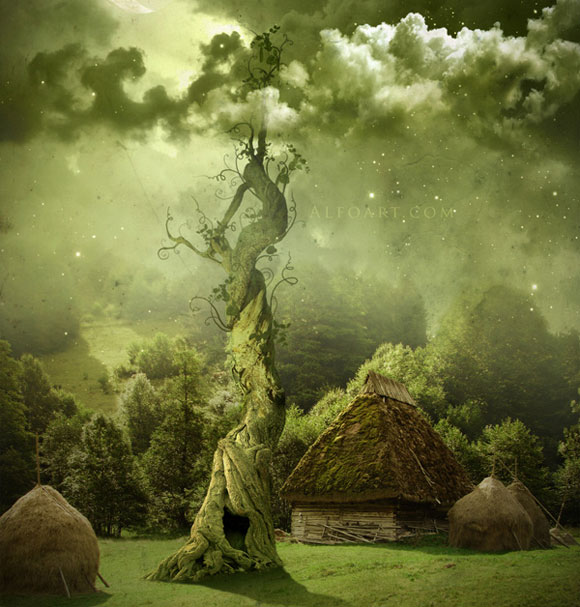 This tutorial shows how to  build up your own micro society using many different pictures and some cool photo manipulation techniques.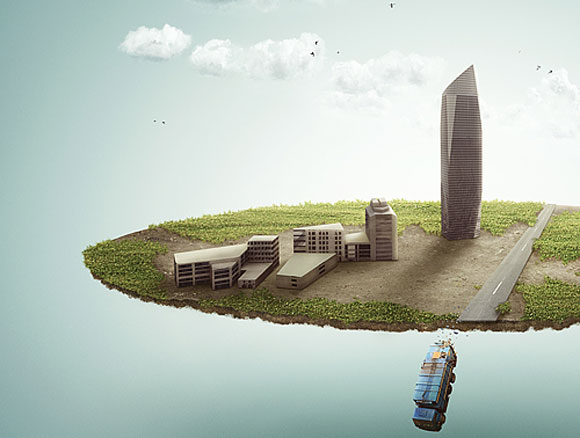 Using vibrant colors is the best way to make an image stand out, although getting the right balance is not always easy. Here we learn how to use lots of vibrant color to create a slightly abstract photo manipulation using pencils and fruit. We will learn how to use the pen tool effectively and also some freehand brushing which looks good.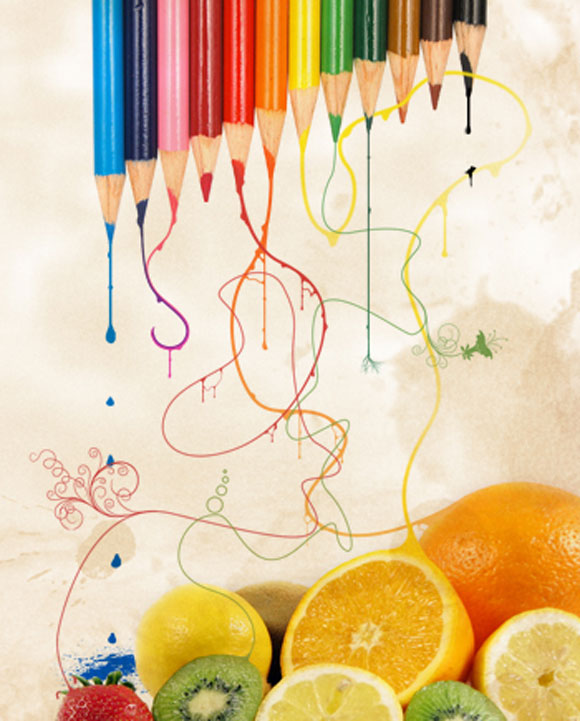 This tutorial shows how to create robotic angel using photo manipulation and digital painting.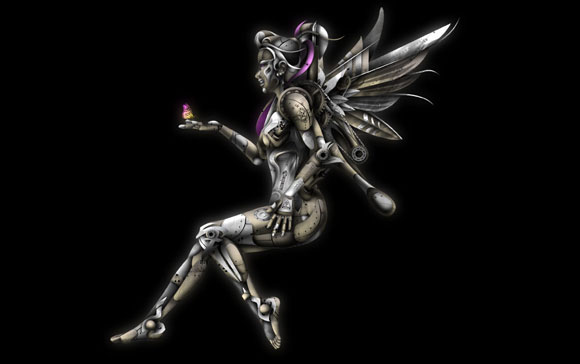 In this tutorial, we will be using several basic tools and stock images to create a fantasy artwork where everything seems to come alive from what is being painted on an old piece of paper.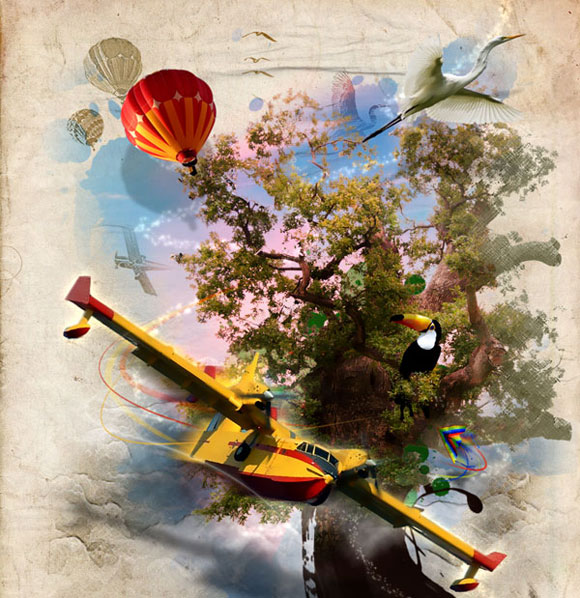 The concept of this illustration was to take a picture and be creative, use parts of that image and create something unique.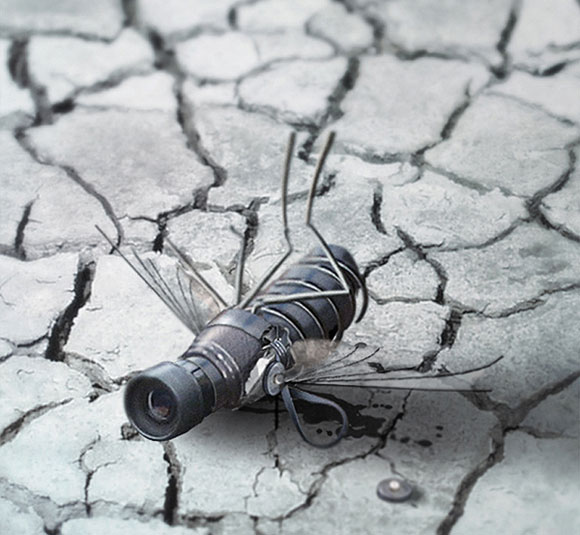 In today's tutorial we will demonstrate how to combine several stock images into one gloomy scene.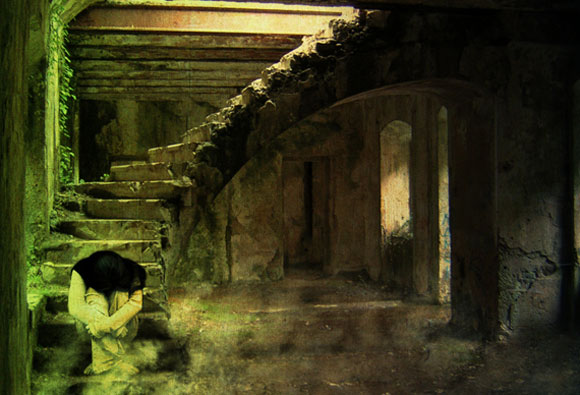 This tutorials uses the photo manipulation techniques to add texture to skin.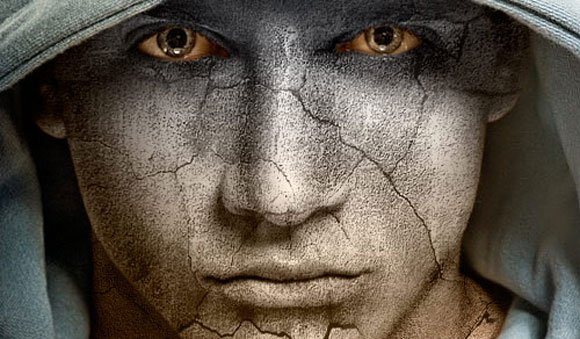 This is a photo manipulation tutorial to crete fantasy tree in Photoshop.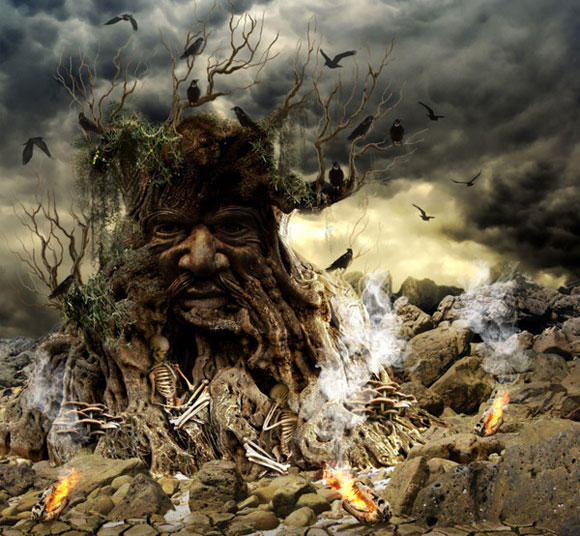 This tutorial shows how to create the below scene in Photoshop using photo manipulation.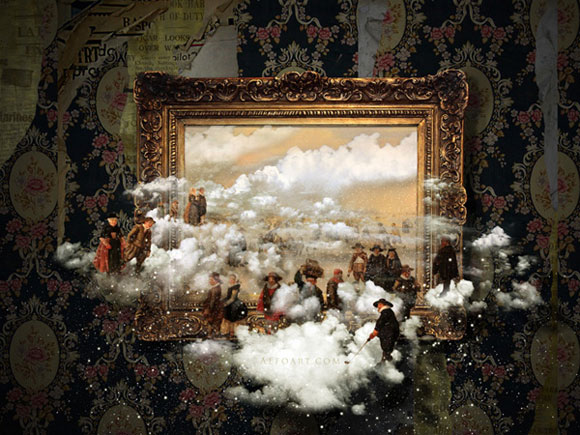 Finally, I hope you enjoy these amazing photo manipulation tutorials and find it useful, you can check the below tutorials as well: