How to Sell Yourself Online as a Designer
11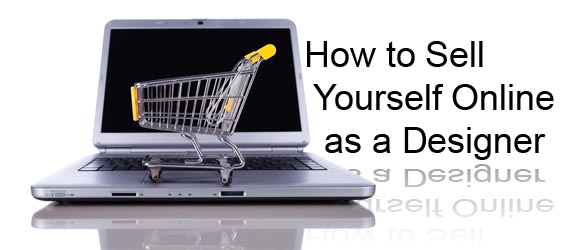 Years ago the web used to be very static and did not provide much interactivity between users and the information listed on the cyber space. With the emergence of new web trends, the internet opens up several new potentials and capabilities to act as a worldwide marketplace; with this comes the ability for interaction between the web users and the information found on the web. This also opens up the ability for web users to interact with one another all around the world.
Before continuing reading this post did you already join our Twitter and subscribe to our RSS feed? If not, rush and join us now to receive updates of new posts and free resources.
In fact, you can say that the web can compete with the ordinary marketplaces because it beats the location factor by connecting people around the globe. However, these new web trends open up multiple opportunities for designers to find jobs or clients from different locations without limiting them to a specific place. Furthermore designers can use the web to get jobs and work remotely from their own homes without having to commute to an office or relocate to a new place.
This new marketplace requires the designer to have their own presence online; this online presence allows clients and companies to find good designers or professionals throughout the web. Consequently, your skills and design capabilities become the main services that you will need to market and sell online.
The first step to being able to sell your services online is to create your web presence that will allow companies and clients to see you and your skills; this will help them in determining if they can use you and your skills to fulfill their needs. Unlike your online presence, your physical presence requires personal identity such as your office, mailing address, national ID, passport, etc. Your web presence requires identity that lets the companies and clients see who you are while allowing them to be able to contact you. This moves us to the question of, what is your web identity.
Your web identity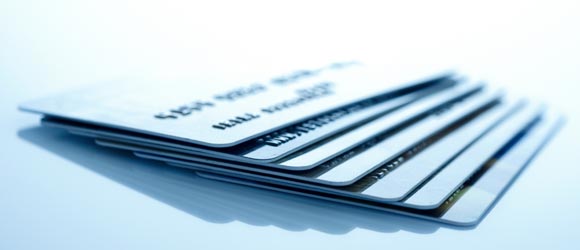 Your web identity has other elements such as the email address, website, avatar image, FaceBook page and Twitter account. These elements can be increaseed based on the new services that are added to the web every day, especially with the revolution of social media sites.
However, your website or portfolio is an important element for your business identity on the web. The design of your site and any logo will become part of your professional identity; that is why the overall design of your site is very important, because the first design that any clients or companies will come into contact and truly look at when visiting your site, is your site's design itself.
The Importance of having a web portfolio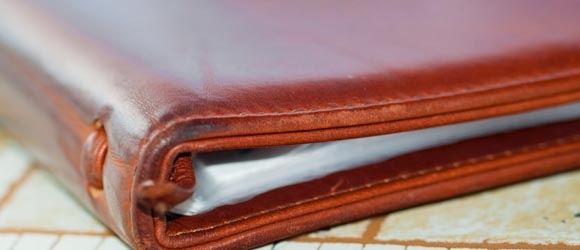 As we mentioned above, your site or web portfolio is an important part of your identity. Actually, it is the most important part for designers who are looking for building an online business presence.
The first thing a company or employer would like to see when a designer applies for a job is the designer's portfolio. That is why it is important that you organize an attractive and complete portfolio that will ensure an employer will not miss any information about you and your abilities.
What should your portfolio include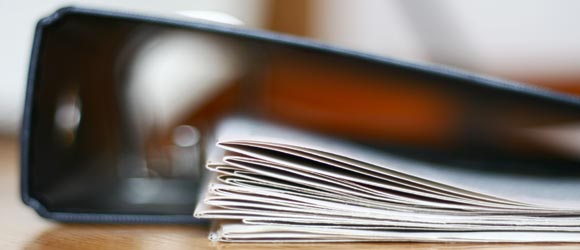 Since your web portfolio is the central point where companies, clients and other designers will visit to learn more about you and your skills; it should be complete and the focus geared towards your professional abilities that they are looking for. With that said, there is some important content that you should always include in your web portfolio; this information will provide maximum available information about you and your business.
In the following information you will find out what some of the important content, in your portfolio, is that most clients, companies, and other designers might want to know about you:
A brief introduction about who you are
Little words can make big changes; that is why it is important to add a brief introduction about your self. Just a few lines can help clients and companies get an overview about who you are before they dig into your full resume or portfolio.
This brief intro helps by introducing yourself to the visitors of your site while acting like a welcome message. This message will help to show your portfolio target, professional aims and your abilities as well. You can attach this introduction directly to the site homepage or in an internal "About me" page.
Your resume
Your resume will become the most vital piece of information about you; as any client or company will check this first before deciding if you are qualified for their job or not. It is important to attach your resume to your portfolio so clients can review it clearly and easily.
For example, you will want to show your resume in the site and provide a link to where they can download it in case the client would like to print it out for further review. Also it is a good idea to allow the downloading of your resume to be in multiple formats such as Microsoft Word and Adobe PDF.
Work samples
Here we come to the most important part of your portfolio website, the section that will house and include your work samples. In this part you will use the web capabilities to show off your designs to the clients, letting them see your skills and maximum capabilities. One thing to keep in mind when showcasing your work is that you should always present it in an uncluttered, clear, and easy to review manner..
Always make sure that your work samples are presented well and that the site visitor can view your samples in good quality and in good form. Do not forget to add in a description under each work sample; as most clients would like know which tools were used in each sample. By adding in a big thumbnail and other previews generates interest and attracts the visitors to check out each of your provided samples.
Your blog
A blog in your site is an important part as it gives a dynamic personal sense to your site. You can use this blog to share with the visitors your experiences with any new designs, any showcase studies for your work, and it allows you to fully interact with the audience.
You can use your blog to get feedback from the audience about your work while letting them switch from a viewer to a participant while your work is in the designing process. This will help with getting traffic to your site and subsequently new clients can see your site as well.
Your blog can connect your portfolio site with your profile in social media sites such as FaceBook and Twitter. Your friends can see frequent updates about your site and work, which will help to give you more visibility and the ability to communicate with more people which could possible turn into potential clients.
Make sure to link your blog with your social media sites by adding the FaceBook button, Twitter button and any other social media site you belong too, so that people can share your site on them as well.
Professional Services
Mention in your web portfolio the professional services that you can provide and information regarding how you can help the clients with their projects. Although your resume shows this information about you, most clients are looking for a more in depth explanation about the exact nature of the projects that you can handle.
You can specify the categories of projects and solutions that you can provide for clients and what your experience is in these categories in great details.
Contact information
Your contact information is the way that clients and other designers will be able to reach you. The best way to cover all angles of contact is to offer and provide a multitude of ways and methods where your visitors can contact you.
You can use a contact form which makes it easy to people to contact you with just a few simple steps. In addition to a contact form, you will want to add in your email address, Telephone number, Fax number, Twitter account and FaceBook account.
Creating a web presence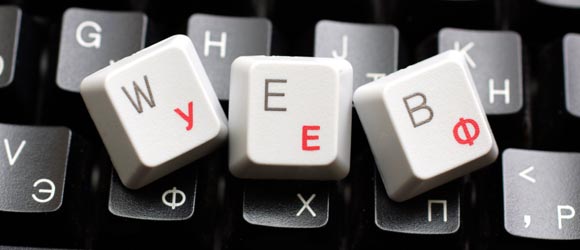 By finishing your web portfolio, you are now able to spread the word about yourself and the services you can provide. The first step is to add your site every where that you can, you can also add your site in your email signature and in your profiles on social media sites. This will start to flow traffic to your site and attract people to visit your professional website or portfolio.
The second step is to submit your site into multiple directories and designers' communities to help get exposure from the community and from other clients. Many clients are looking for designers from within the design community. By listing your site there, it will help in getting you introduced to the design community and clients get the ability to see your work there as well.
Having your own portfolio does not mean that you do not have to add your work elsewhere. When you add your work in the different communities for designers to network at such as DeviantArt and Behance, people who visit your pages on these sites can go to your website or portfolio and read more about you and your services.
Market Your Skills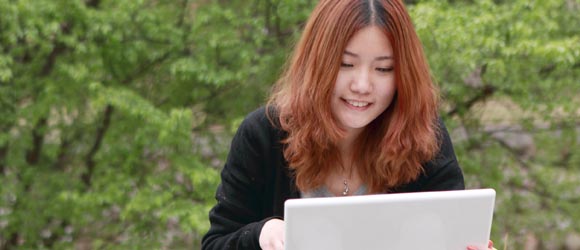 There are mainly two methods when it comes to finding jobs and projects over the internet. The first method is through direct contact with companies by emailing them about your services and what you are able to provide to them. The second method is to list your site and services in recruiting and freelance sites.
The first method is good as it creates direct contact with the companies and creates a professional relation with each company. Although the companies my not need your services at the time of contact; they will most likely hold onto your email in case of a future need, but only if you have managed to impress them with the initial contact. As long as you are professional and serious with your contact, they will take it just as professionally and seriously and archive it for any possible needs in the unforeseen future.
The good advantage to this method is that you do not have other competitors; it is a one-on-one relationship that can be developed to a stronger better business relationship.
The second method is to search for listed jobs in the recruiting and freelance sites. The advantage of this method is that the companies that list their jobs are looking for people to fill their open positions right away. This method tends to be faster than the first method in being able to get projects.
Recruiting sites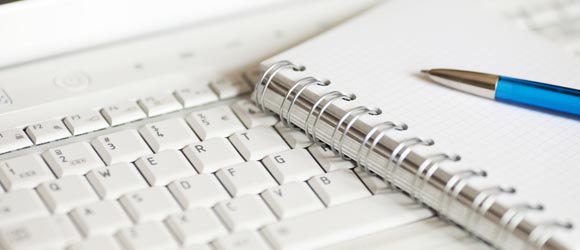 The jobs listed in recruiting sites are mostly for onsite jobs such as full time jobs, part time jobs and contract positions. However most of the jobs posted on them will need to you to actually go to the company or relocate closer to the job in order to work for the applied company.
There are many famous sites that you can search for positions in your county or internationally. Some of these famous sites are:
• Monster, this is one of the most famous recruiting sites and they provide job searches in most countries.
• Yahoo Hot Jobs, in this yahoo site you can search for jobs in different places and for jobs of all different types.
• Career Builder, this is one of the oldest and the biggest jobs search sites on the web.
In addition to the above sites, there are a few freelance jobs sites that are focused on offering freelance jobs and projects that do not require you to be hired within the company or to work from within the inside of the company. There are a growing number of freelance sites and I have listed the better known freelance job sites in this Quick guide for freelancers to do well in a recession.
Conclusion
The web has proven that it is a better marketplace than the old physical life marketplaces for many industries and fields. You can benefit from this marketplace when it comes to building your design business or to find work within design companies. By doing all of this through an online marketplace you are not bound by restrictions that come with working in or around a specific location. However, building you web presence and portfolio is a very important step to building your online business as a graphic designer or in finding jobs in the design field.
The success of you business relies on getting clients and have a list of potentials for increasing your business in order to obtain more clients. The above steps are there to help you in building your online presence and portfolio in order to be able to gain a successful business as an online designer.