Looking to Get Professional Business Branding for Free? Try Wix
0
It is an undeniable fact that branding plays a vital role in creating awareness and recognition for your company. When we talk about an online business branding encompasses two main elements i.e. a company logo and secondly, a website.
However, for most businesses, especially newbies and starters, branding seems like a daunting and rather expensive task. However, unlike this common notion, there's no need to empty your coffers in order to get professional business branding – you can get it quickly, easily and all for free with Wix.
Wix is a useful online website builder that allows you to create stunning websites for just about any business for free. But how can Wix help you get quality business branding, you ask?
Well, Wix offers a professional logo designing tool called the Wix Logo Maker, along with its website creating services. Combine both tools and you get the best and most cost-effective business branding solution available online.
In the write up below, I am going to walk you through the process of creating a high quality logo with the Wix Logo Maker and further discuss the few easy steps for creating a website through Wix. Let's get started.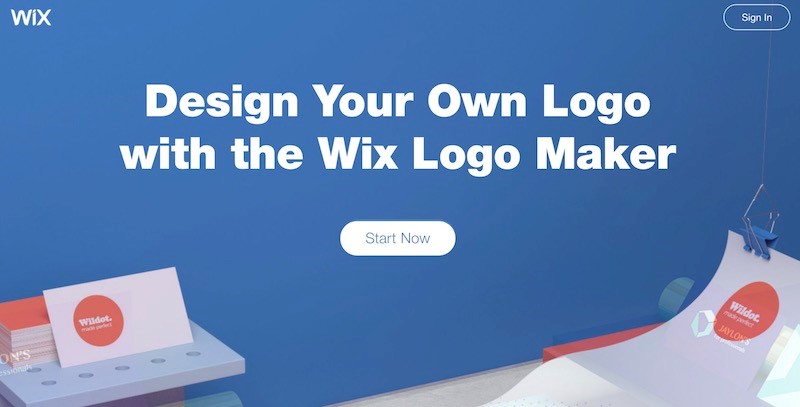 Creating a Logo with Wix Logo Maker
Wix Logo Maker offers amazing features to help you create the most ideal logo for your company. It has been developed with the most advanced technology that learns about your requirements and preferences and gives great logo design options accordingly. All you need to do is to answer a few questions so the program will understand what kind of business you are running and which type of logo would suit your needs.
Don't worry, these aren't the type of questions that measure your IQ level, these are rather simple questions like; what is the name of your company/ brand, and which industry or field does it belong to etc. And at the the final step it shows you a couple of logos of other companies and asks which ones you like and which you don't so it can know exactly about your preference in logo designs.
Once you float through this process, you go ahead and click Next and it gives you a gamut of logo design options on the basis of information you have given. These options are a mix of typography logos and iconic/ graphic logos.
Logo Customization
The magic of logo making doesn't end just here. The logos that the Wix Logo Maker provides may look good but sometimes they do not completely capture the whole essence of your business. To deal with that you can easily customize any of the logos created by the program through the 'Change icon' option at the top.
Clicking this option gives you a wide variety of icons and symbols and you can choose the one that suits you the best. In the images below, you can see that I experimented with two different icon options for my logo. Apart from that, you can also add a tagline to the logo.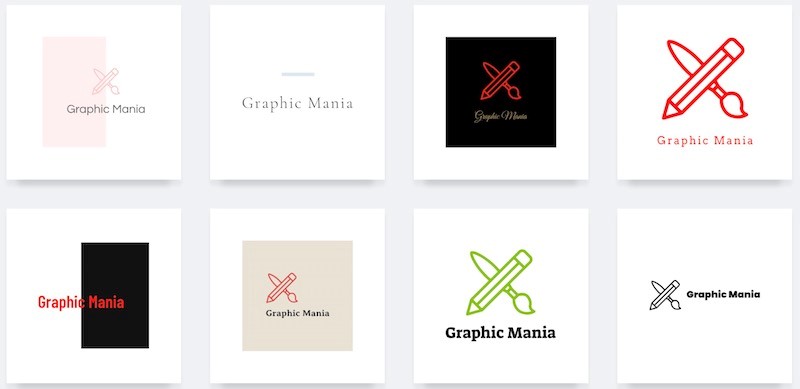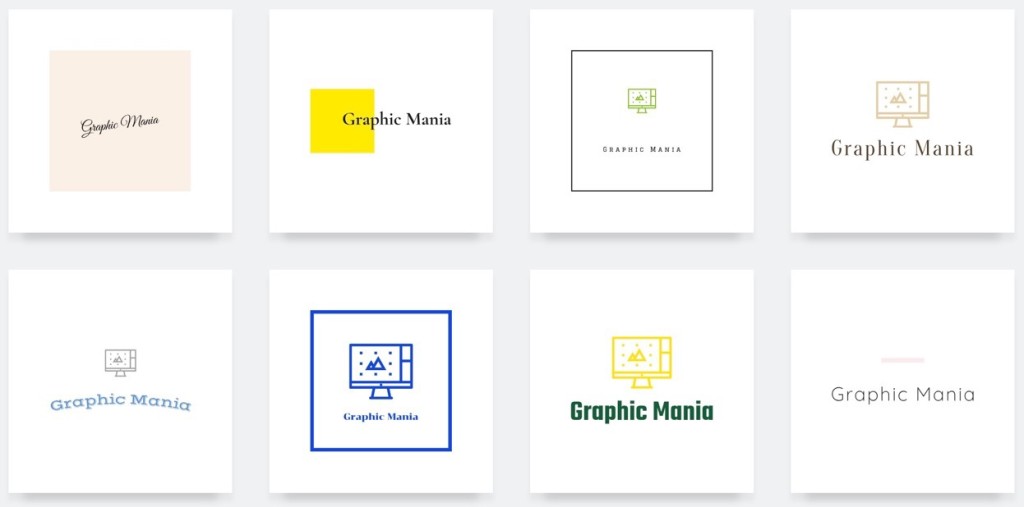 If you still aren't satisfied with the product, there is are other advanced options to edit the color combination, type font, shape and icon of your logo. These advanced options give you full control on your logo design.
The Final Product
Once you're done with the editing and customization of your logo and are satisfied with the final product, you can download high-quality SVG vector files that you can print in many sizes. You can use your logo for anything from billboards to business cards.
Creating a Website with Wix
The second step in creating professional online branding is to create a good website, and Wix online website builder can make this task a breeze. All you have to do is to select a domain name, choose a theme and after a few clicks your website is ready and up for promoting your brand.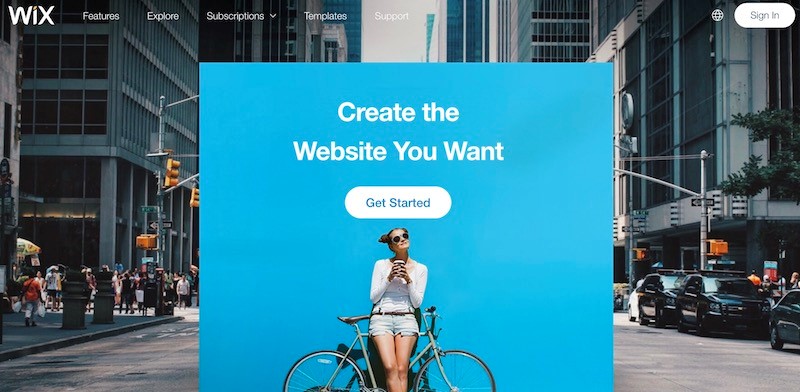 Best Features Offered by Wix
Not convinced enough? Just look at the long list of features and services this platform offers and you will not be left with any questions.
-          Easy drag and drop editor that can help you customize your site without any coding required.
-          Free and reliable hosting service that keeps your data safe.
-          A wide variety of over 500 creative and professional web templates to choose from.
-          Add video backgrounds, high quality stock images and/ or parallax 3D effects to your website.
-          Create, manage and promote a professional online store equipped with different payment solutions and mobile app to sell your products online.
-          SEO Wizard that offers you specific search phrases and keywords to target your customers.
-          Communicate with your users/ customers through contact manager, email marketing and other communication tools.
-          Provide an efficient customer support through Wix Answers (link to the Wix Answers post on your blog) with powerful help center, call center and a comprehensive ticketing system.
Wrapping up
When you are stating a business or want to take your business online, you look for professional yet cost-effective solutions for business branding – and here's where Wix Logo Maker combined with Wix website builder can help you. All that's left is for you to sign up and experience these services yourself.