10 Fun Android Apps for Designers
0
Android is one of the most famously used smartphone platform. More than 70% smartphones in the world are android powered. Unlike iOS, android apps for designers have more PC-like interface which makes work accessible and handy.
Android apps for designers have partly open source, this makes them more customizable as a whole. For designers, apps are their tools. They can create, edit and share their work with design community. You can smoothly work on designing and editing without learning special technical skills. But apps can also be fun even if they serve a purpose!  Keeping this in view, I am presenting to you free to download android apps for designers.
1. Pinterest
Pinterest is one of the most wonderful android app which helps you in creating your own designs and projects. Not only you can review the work of other people but also you can share your own projects. It is the best platform which gives you inspirational ideas.
Download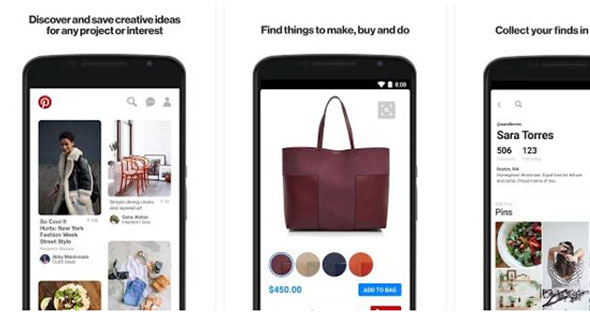 2. Adobe Photoshop Express
Adobe Photoshop Express is an excellent android app for designers to create and edit artwork in an innovative way. It offers a vast range of filters for your pictures and graphically enhances them. Download the app from the link below and share your artwork. Download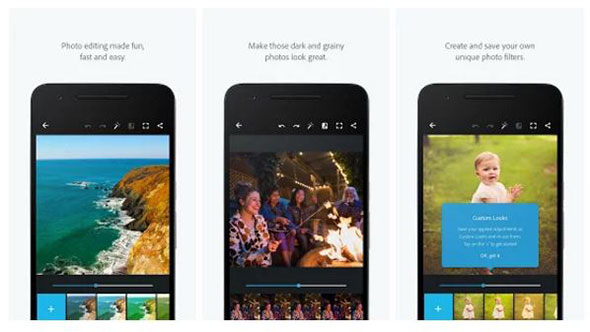 3. Type: Rider
This android app is basically designed as a game style. If you are a beginner in designing and want to know more about typography, then the most amusing way of learning is through Type: Rider. Around 3200 users have rated it 4. Download the app and start making history in design industry.
Download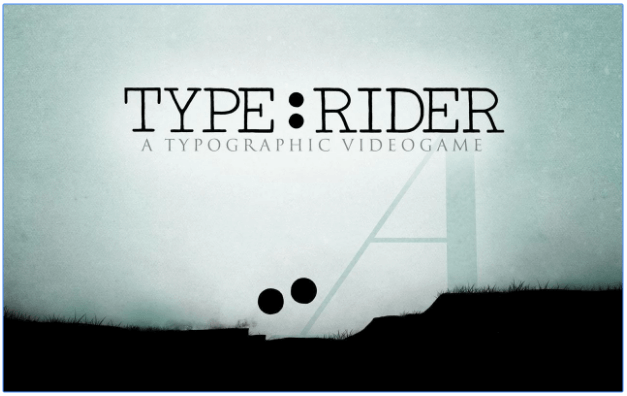 4. Color Pop Effects
If you want to give color to only a single part of image, then Color Pop Effects android app has made it a cinch. Other than zoom, undo and redo options, it has many ingenious features for refined editing: control of the image opacity, recoloring, adjustment of brush size. You can also share your edited work directly on social media without exiting the app.
Download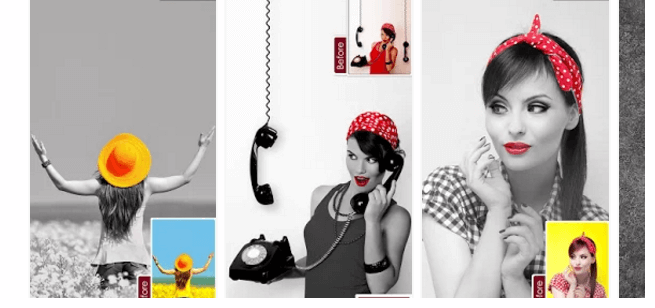 5. Camera MX
The eloquent image effect features of Camera MX android app: hue effects, contrasts, rotation, video trimming make it a loadstone for designers. 'Live shot' is the characteristic feature of this android app for designers, it saves the last few seconds of the picture before it is captured. From the link below, create and edit your own photos and videos.
Download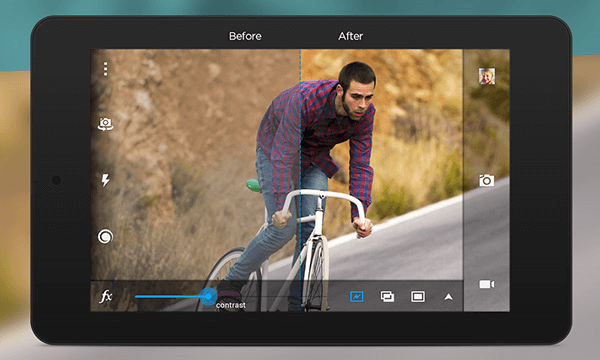 6. AutoCAD 360
AutoCAD 360 android app for designers is rated 2 by 120,000 users due to its amazing grafting tools and easy-to-use drawing methods. With its upscale features, this app allows you to create unique drawings. This app permits you to view, create and edit the drawings as well as you can easily share them with others.
Download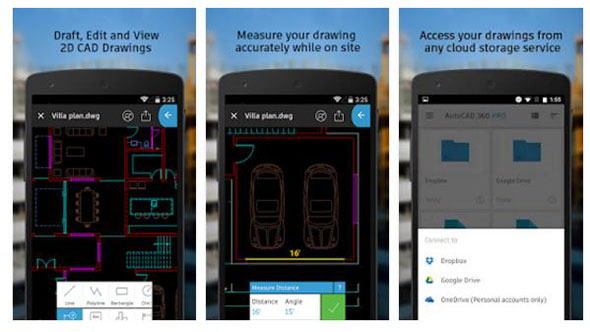 7. Infinite Design
If you wish to create 3D images with five different perspective views, then Infinite Design is the best option for you. Using this android app for designers, you can easily create unique designs on your android powered smartphones and tablets. You can also add special effects for re-vamping.
Download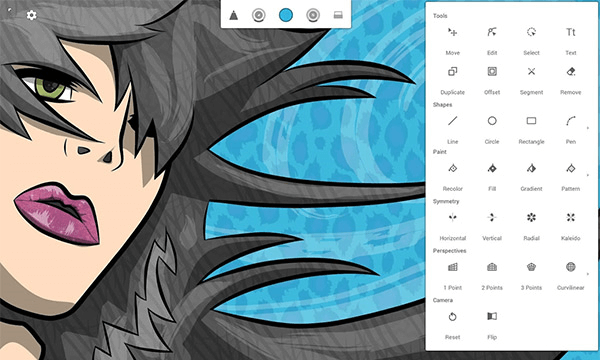 8. SwatchMatic
If you are looking for variety of colors that will just suit your company logo, your website, your room makeover, get them instantly by downloading SwatchMatic. Just grab a color you like and SwatchMatic will automatically find you the best match.
Download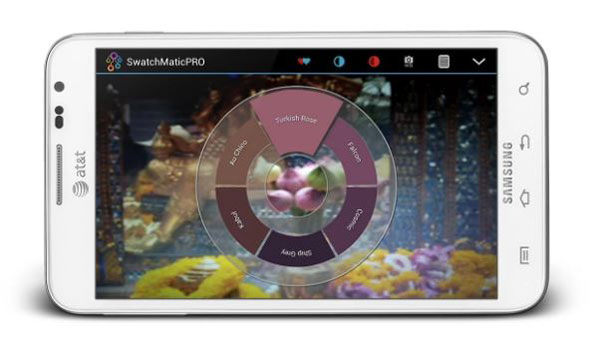 9. 3D Interior Room Design
This android app for designers helps you in creating 3D animated room of your own choice. You can customize the colors and designs according to your mood. It gives your design a more realistic look.
Download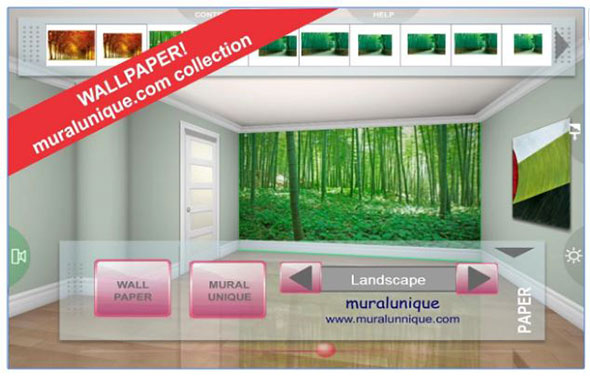 10. ArtFlow
The user-friendliness of this android app makes it able to top all the popularity charts. ArtFlow android app is popular among a vast range of age group. A 10 year old kid can create his own drawing patterns similarly, a professional designer can work with more advanced features. 'Palm Rejection' is one of the characteristic features of ArtFlow. You can also create HD pictures as this android app supports resolution up to 4096×4096 pixel.
Download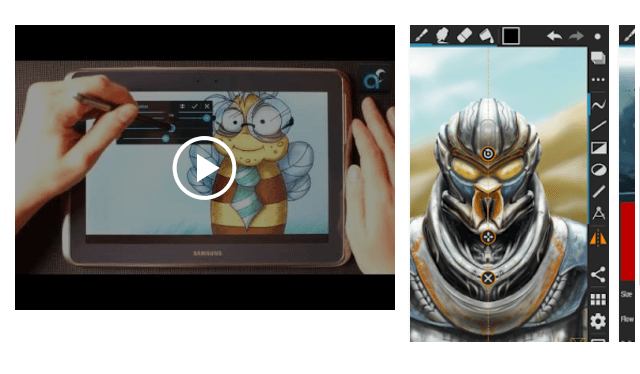 These 10 freebies android apps for designers are in your hands now, download them and shape your ideas to masterpieces.