How to Avoid Losing Time for Freelance Designers
2
Distraction can easily get to you while working. This problem is becoming more complex to freelancers because they work from home without a rigid schedule and strict accountability measures. While it gives an enormous amount of freedom to be a freelancer, it can be a backfire and the career can be in jeopardy when the available time is not utilized properly.

There are numerous distractions that can affect you while working and it is your responsibility to ensure that these distractions are thrown out of the window during working hours.
Skipping sleep
WWhen the deadline is almost there, most people tend to work around the clock to get everything done. This is not a healthy habit because lack of sleep can severely inhibit your ability to be productive the following day. For example, you have a deadline in about two days from now and you have a lot to complete. So, you skip sleep and work through the night on day one. So on day two, you will not be able to concentrate and your productivity will hover near zero and as a result, your entire day will get wasted.
You are better off splitting your work between two days and catching a few hours of sleep in between. Sleep helps to rejuvenate your mind and body and helps you to concentrate better. Therefore, plan ahead of time very well your schedule and never miss one sleep because this will do more harm than good to your brain and body.
Mental, physical and emotional problems
Your mind and body have to be in a good condition for you to be productive. Any health issues can impede your work to a significant extent because you will not be able to concentrate at all. Physical pain can be nagging and it is better to attend to it first before you proceed with your work, even if it means taking a break for a day or two.
Mental and emotional problems including constant worrying will make you lose concentration in what you are doing. Any problems with family members, business contacts and others should be resolved first before you start working. Otherwise, your mind will tend to drift to those thoughts and this can make working a nightmare.
Emails, browsing and social networking.
Emails and social networking sites like Facebook and Twitter are a great way to keep in touch with contacts. However, they can suck up a lot of your time without even realizing it. If you go to Twitter or Facebook just to check for a quick update, there is a high possibility that you can spend half hour or more on what your contacts have done.
This is a serious issue that is plaguing many organizations today. In fact, a study in UK estimated that companies have lost more than $22 billion because employees were logged into social networking sites during working hours.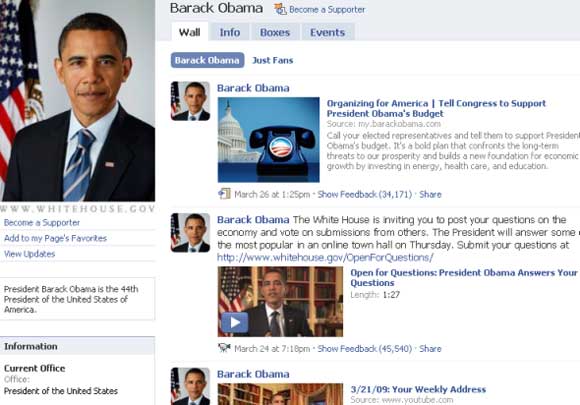 Some people tend to argue that it gives you a break from your work and helps you to rejuvenate. Though this argument is true to a certain extent, it really depends on the person. If you are one of those people who would start with a few minutes and end up going through all your contacts' updates and tweets, then social networking is not the right relaxation for you. You are better off going for a walk or reading a book or doing something else that is totally unrelated to your work for a few minutes.
Browsing is another habit that can ruin your working time. The Internet has a whole lot of interesting news for all kinds of people. So, there is a high possibility that you can spend hours on it without realizing what you are doing. Finally, it will only add to frustrations because your work is pending and you will resort to other measures like skipping sleep or cutting back on your family time. This is not a good solution and so browsing during working hours should be strictly avoided.
In short, beware of browsing and social networking because it can kill your focus. A good way to splurge your time on these activities is after your designated work hours. Allocate one or two hours after work everyday to spend time browsing and networking with your contacts. This will help you to stay in touch without affecting your work in any way.
Discipline and work-life balance
Discipline and work balance are the cornerstones for every freelancer. There will be patches when you will have more work than time and vice-versa. The amount of projects on hand will vary to a large extent and so a good plan and excellent organization is essential. If you work from home, you may tend to spend time with family and your work. This is a major distraction because of two reasons:
Firstly, spending time with family is a happy feeling and time will tend to fly without you even being aware of it. Secondly, it may take more time for you to get back to your work after spending time with your family because your thoughts can drift to a conversation you had or an activity you did with your kids. To prevent all these hassles, it is important that you have a strict working time and ensure that you are not disturbed in any way during that time. Once the working hours are over, you can spend time with your family. While doing this balance, make sure there is a good amount of time allocated for family because they are important to your life. Working long hours by compromising on family time can be detrimental for your emotional health in the future.
Multi-tasking and lack of planning
The other important productivity killer is multi-tasking. Though you may think that you are being extremely productive by doing many things at the same time, in reality, it will end up being more chaotic. The worst part is to spend additional time to fix the mess. So, in the long run, you are better off doing one task at a time because you can concentrate better and will be able to complete it faster.
Being fuzzy without a proper plan of action can disrupt your schedule to a large extent. You will not know what to do at a given point of time and this will lead to a chaotic situation. So, you should have a clear set of goals and more importantly, a concise plan of action to reach those goals. This will boost your productivity to a considerable extent.
Phone calls and text messages
Constant text messaging or frequent phone calls can make you unproductive. This is because we tend to replay the conversation in our head and this can hinder the ability to think and concentrate at work. Besides, constant text messaging will force you to take your mind out of work and should be avoided at any cost.
There are many avenues and activities that can make a freelancer lose time quickly. These distractions are present around us all the time and it can easily take you away from your work. The above-mentioned distractions are some common things that many freelancers tend to waste their time on. In order to prevent time crunching and pushing deadlines, it is important that these distractions are kept at bay. So, avoid losing time Freelance Designers…be more productivity and you will enjoy doing more things that you like including the most important family time.