10 Funny Type and Typography Tools
1
When you Google the phrase "funny type tools", you might get a myriad selection of the funny or odd names of hand tools such as the screwdriver or a monkey wrench; these names are indeed humorous, but they are for a completely different topic.

On the Internet, a type tool is usually referring to an application that uses typography, or fonts, as a basis. Type tools are plentiful on the web and are exceedingly useful for design and website enhancement.
Related posts:
Font or typography has been used as art for many years but with the advent of the computer and the Internet, typography and type tools have become an art in and of itself. Not only can type tools be useful and beautiful, they can be downright hilarious. Some of the funniest and most charming elements of web humor and design are based in type.
1. Create a Typoschnauz
As stated, a funny type tool is one that has used typography to create a visual joke or a clever expression of silly visual humor. One clever and popular type tool that is currently bringing the Internet house down with rave reviews is the Typoschnauz.
That's right: T-Y-P-O-S-C-H-N-A-U-Z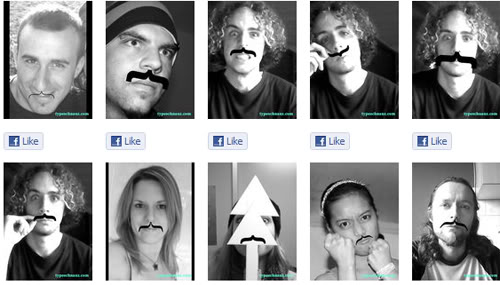 The word "Typoschnauz" is a mix of "typography" and "schnauz," which is the Swiss-German word for moustache. This little type tool lets you create a "type" moustache to put on your own portrait photos and blast it around to friends. You can check out this bit of humor at typoschnauz.com.
2. A Wordle Cloud?
Wordle is a little type tool that creates "word clouds". These clouds are derived from text that a user provides and although these clouds do not need to be necessarily funny, some are absolutely hilarious. These clouds can be molded with various fonts, colors and layouts. Many are lovely but just as many are engagingly humorous and downright funny. Wordle is easy to use and your creations are yours to keep.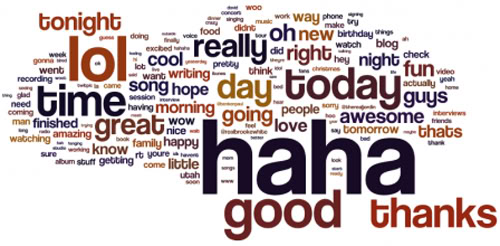 3. Typedrawing
Most of the clever humor involves cartoons and drawings made strictly from words. One source is called Typedrawing and was designed for the purpose of creating beautiful, fun and humorous works of art using words only for the design.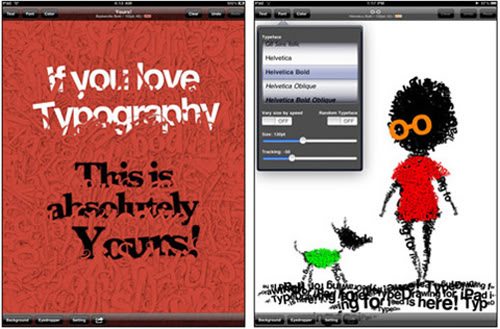 Created originally in 2005 as an online project, Typedrawing has become a popular and easy-to-use tool to create incredible Internet drawings using type or words. A user can create to their heart's content; they can redo or undo their work or clear the slate and start again. Typedrawing is usable with an iPhone or iPod and has become a popular source of experimental art and design especially for those who have felt they were uncreative.
4. Type Geeks?
Do you consider yourself an advanced font geeks? Consider a fun game Font Identification Game: it lets you guess the font, compare your score and sharpen your eye for typeface.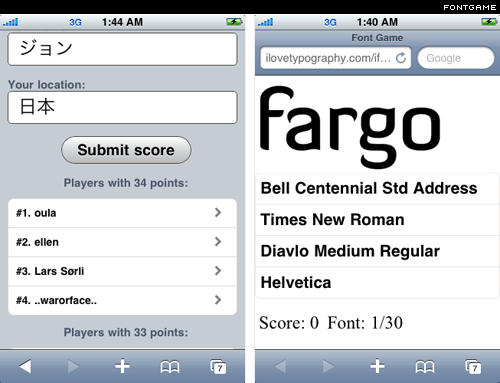 It also exists as an iPhone app – for genuine type geeks to be able to kill an idle hour while on the go:
5. What Font Are You?
Have you ever felt you always go back to one and the same font from design to design? Do you feel you have something in common with it? Would you like to know if you are that font? Then try taking this fun quiz identifying which of the standard fonts you are:

6. Create a Font from Your Handwriting
iFontMaker is a fun iPhone / iPad application that allows you to (quite easily) create new fonts from your handwriting and then email it to yourself by email or save as TTF files.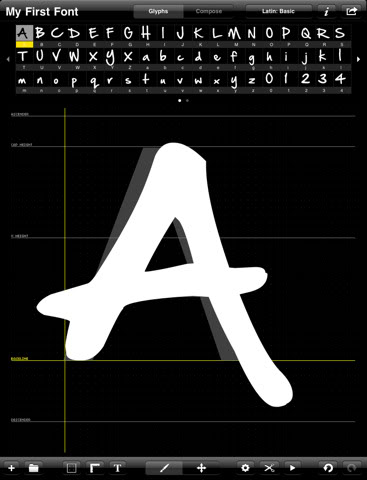 7. Compare Fonts
Typetester is a useful web-based tool that allows you to compare several fonts side by side: pick the best-looking font or see how different fonts look together!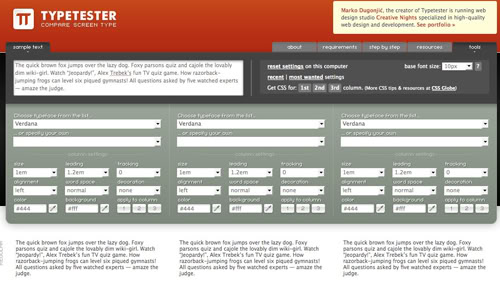 8. Quickly Change the Font on the Current Page
While the above tool allows you to compare fonts out of your current design template, Font Replacer gives an easy way to easily swap out current fonts.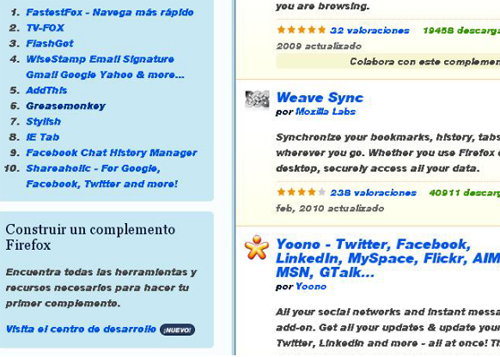 9. Easily Analyze the Font
Font Finder is a nice tool to use for finding the properties of selected text in your browser. It can be used to swap fonts as well.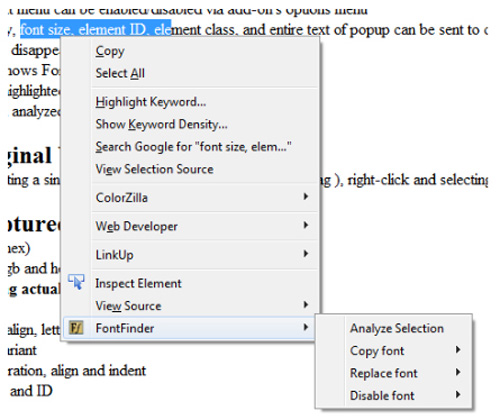 10. Identify the Font (from an Image)
While the above FireFox addon lets you analyze the font from the text What the Font!, it also helps you identify any font from an image! Just upload an image with the font and it'll tell you what the font!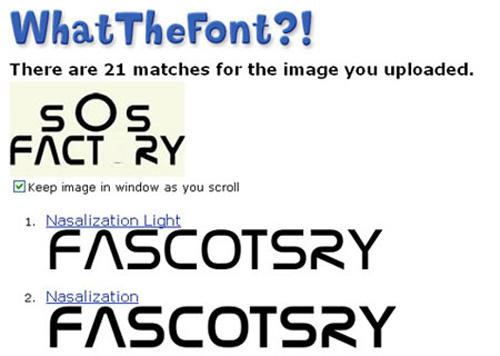 More to Come
Be sure to enjoy these tools and also be on the lookout as more funny type tools appear because users are becoming very innovative and clever with type and the many ways that humor can be expressed through the age-old art of typography.