10 Logo Design Tips to Create Professional Logo Design
34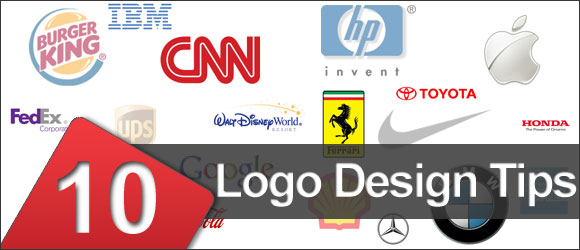 Among the design tasks, logo design has always been a challenge to designers to be able to use all their creative skills to create such simple, creative, unchangeable artwork for the client's company.
Logo design is the most important design task when you do a design project for a company, because it puts the basic lines, colors and creative direction for the rest of the company corporate designs and advertisements. However, when you design a new logo, creativity is not enough the reach your goal with an amazing logo idea.
Many people ask questions about logo design. Does it have to be unique? Should I do it a text only, iconic or both? What is the colors I should use?
Several these questions come to the designer's head when thinking to design a new logo. In this article, I will try to provide tips and answers to these questions to free your mind to search for creative idea for your logo.
There are tips that you should consider when designing a new logo. These tips will help you create creative usable logo design
1- Read Your Client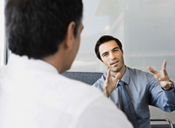 The first step when you create a logo is to understand the client needs and the company activity. You do not want to end with a children targeted company logo for a business company.
Listen well to your client and let her or him talk about the company and its business. Ask about the first company aim and focus, only the top company aim and target. This will form a lot of ideas about your logo.
After you let your client talk about the company, start to ask questions that can form your ideas about the logo. For instance, ask your client about the company colors, what are there ideas about the logo and if there like specific direction.
If you got the chance, put all your questions in a questionnaire to discuss with the client to be able to get record of the client feedback.
2- Identity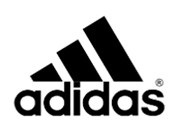 Designing a logo is similar to giving a company the name and identity. However, you need to know that your logo design lines and colors will form the rest of the company related designs and advertisements.
Actually, the corporate identity consists of the company logo, business cards, letterheads, and brochures.
With designing the logo, you may find yourself responsible to design how this logo will look like in there prints. However, you should consider the logo to be clean and viewable on these materials.
3- Unique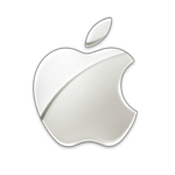 The logo is the first design that points to the company and the company uses it in everyplace and occasion.
However, it should be unique and help the eye to remember the company name and identity. If your logo is not unique, the viewer may confuse between it and other similar logos.
Many designers narrow their ideas to add a motive that represent the company. Actually, this is not helpful as it will limit your ideas.
Free your mind and start put the ideas you got form the client in a new shape, line curve or even a font type that meet with the company business.
4- Limit number of colors

Do not use many colors in your logo design. Many colors confuse the viewer and make the logo more complicated especially in the small size.
The logo colors are used in many other designs and these colors become the company primary colors.
However, make sure to limit the logo colors to 3 colors maximum. Some time, the logo need to be in black and white, many colors will make the logo lose a lot of its value when used in this manner.
5- Simplicity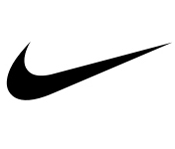 Simplicity is the main factor in creating a logo. Simple logo design is easy to remember by the viewer eye and do not cause confusion when it is implemented with other designs or company advertisements.
The main benefit of having a simple logo is that it more focused and does not lose any of its details or quality on small sizes.
6- Consistency
The logo font icon and design elements should be consistence and follow the same creative direction. For example, when you create a logo for kids related company with cute curvy icon; you should choose the font the meets this idea such as the casual fonts.
7- Appropriate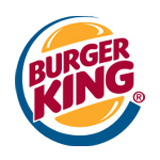 The logo should be proper to the company business. However, when you choose the logo style, colors and font, it should meet with the company business and nature. Fore example you can use business colors such as blue and gray for a business developing company. Another example for a lady related company, you can use colors like rose, red and purple.
Choosing the best colors, lines and font for your logo is based on the feedback you get from the client about the company and the company's main target.
8- Icon or Text
Many famous logos are based on a special font or typography design. However, do not limit your ideas in iconic logos. Free your mind, and think in both paths. Some time using only fonts can be the best idea to choose, especially when you choose or create a special font that make your logo unique enough.
When you think in typographic font, write down the company name and think how the logo can be if it is only text logo.
9- Teach Your Eye
It is always good idea to teach your eye with new logo ideas and trends. Every while new logo ideas come up, when you see new ideas, you can learn more and get inspired for new ideas to your logo project.
Along with the logo ideas, new trends appear with new ideas for logos, when you see other ideas, you can learn about these new trends as well.
10- Logo design process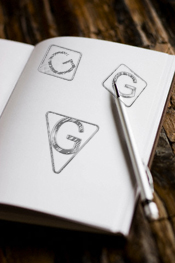 The logo design process start with a paper and pen. When you put your ideas on paper, you prepare your mind to focus and start searching for new ideas. Write some doodles about the ideas in your head and start to refine it and pick your best choice.
The second step is to choose the right application that provides you with the maximum capabilities to create your logo. Adobe Illustrator is your best choice since it gives you the capabilities to create vector logo that can be resized to any size without losing its quality.
Adobe Illustrator integrates well with other Adobe design products such as Photoshop and Flash which allows you to use your logo easily in other designs, animation and web content.
The last step is the delivery of the logo. The professional delivery for the logo gets a lot of the client satisfaction and shows your professional touch.
Make sure to deliver the client the logo Illustrator files along with the fonts and provide preview image of the logo in both color and black and white.
Finally, practice and learning new ideas are the most important issues that help you understand more about logo design. Although, the above tips do not avoid the creativity factor, but it can help you reach a professional process when design logo project.