15 Great Free Mac Applications for Graphic Designers
4
When it comes to designing graphics of any kind, most of the graphics and web designers prefer to use Apple Mac over a typical PC. The reason why Mac is so popular among graphic designers is its "outstanding graphics performance", which you rarely find in other systems available in the market.
Since the launch of the Mac App Store, there are a number of applications that you can certainly use but most of them require you to shell out a few or perhaps hundreds of dollars. As not every creative is able to afford the hefty app cost, I've researched and gathered 15 Mac applications that are absolutely free to use for web and graphic designers. Here they are:
GIMP: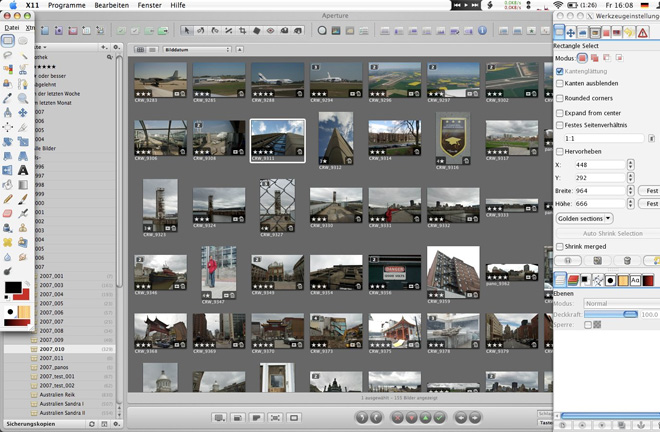 GIMP, which is often compared to Photoshop, is one of the most popular and widely used graphics editors available around the web. Packed with a number of versatile features, it can be used in many ways like a high-quality image retouching program, an image format converter, a simple paint program and so on. For most complicated image manipulations, GIMP (GNU Image Manipulation Program) offers an advanced scripting interface through which you can extend its functionality via plug-ins and extensions.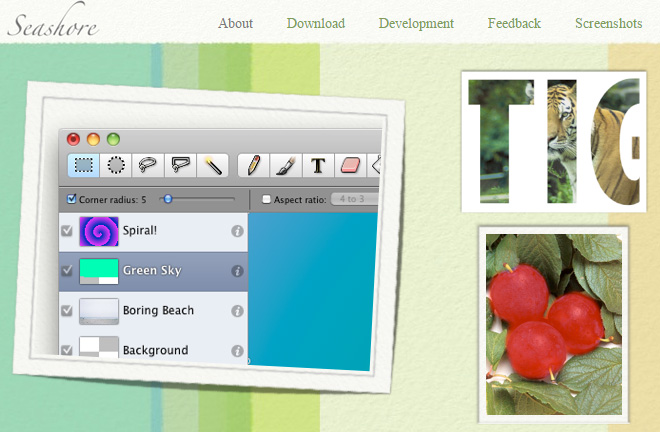 Seashore is a user-friendly image editor written using the native Mac OS X's API, Cocoa. Unlike the GIMP, which can be used for professional image editing, it's designed to offer basic image editing features – like gradient effects, anti-aliased brushes and alpha channel editing etc – to users. Being built around the GIMP's technology, it makes use of the same native file format, XCF. Honestly speaking, Seashore is a perfect solution for those who don't have X11.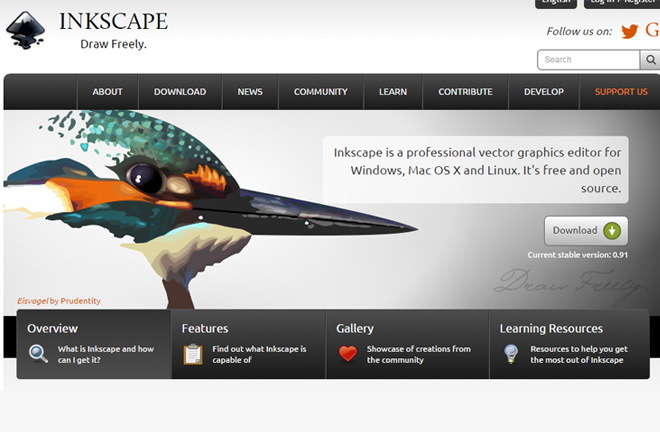 Inkscape is an advanced vector graphics editor that you can use to create and edit stunning vector imagery including charts, logos, line arts, illustrations and diagrams. It primarily supports standard SVG file format, although it has the ability to import and export several other file formats. Concretely, Inkscape is an excellent alternative to paid graphic design software like Adobe Illustrator and CorelDraw.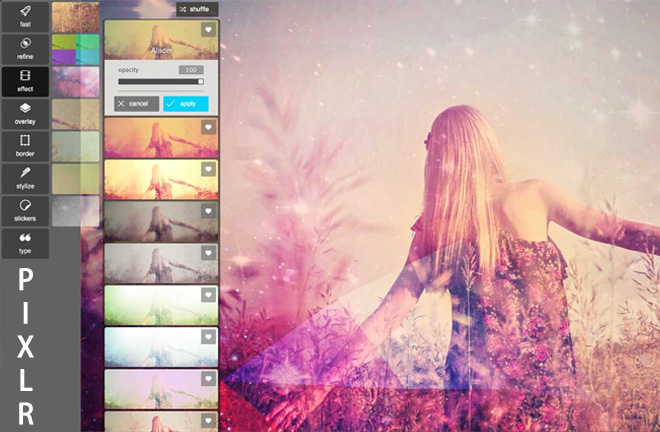 Pixlr is an extremely powerful and incredibly easy to use creative image editor that lets you turn your ordinary images into stunning works of art. This tool previously was created for non-professionals, but now it ranges from basic to professional image editing functionalities. A pro edition with advanced features like Text Masking and Enhanced Double Exposure is also available.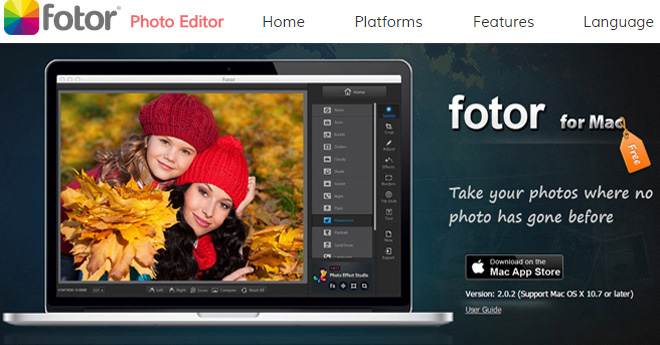 Fotor is a simple, intuitive and retina-optimized all-in-one image editing application designed to fulfill designers' basic image editing needs. It combines the power of basic editing tools, one tap enhance, brilliant visual effects, raw converter, tilt shift, text, collage and frames in a single high-powered package. Even, you can process dozens of images at once using its batch processing feature.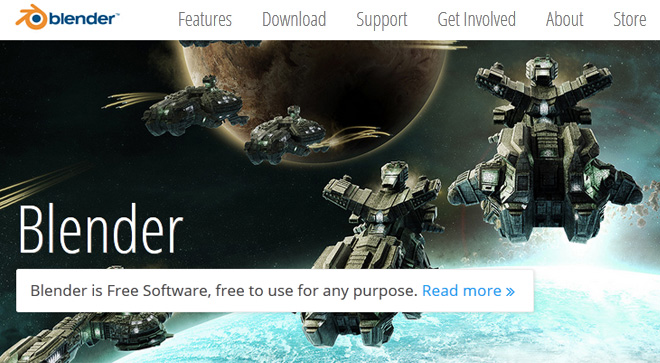 Blender is a powerful suit of 3D content creation tools that work seamlessly across all major operating systems including Mac. It features a flexible user interface, which both novice and advanced designers can use, with absolutely no disruptive pop-up windows. Best of all, Blender comes loaded with a vast library of extensions that you can easily enable or disable.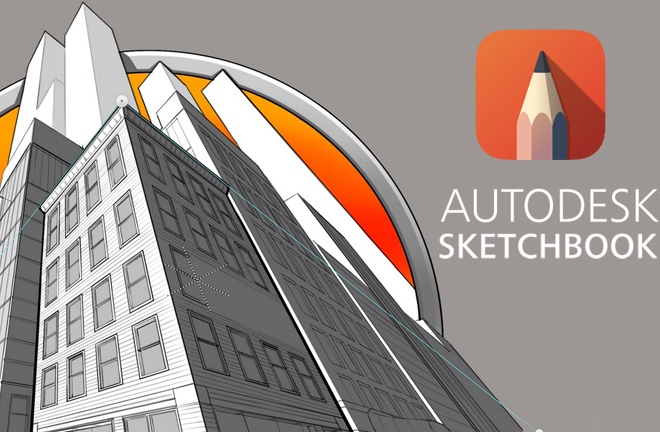 SketchBook, lovingly developed by Autodesk, is a professional-grade drawing application built to give designers a natural drawing experience. The free "starter" edition offers you basic drawing functionalities like optimized pen-based workflow and multi-touch support, on the other hand, the "essentials" edition (which only requires you to login within the app on your Mac) unlock some of the advanced features like Straight & Ellipse Ruler and Flood Fill etc.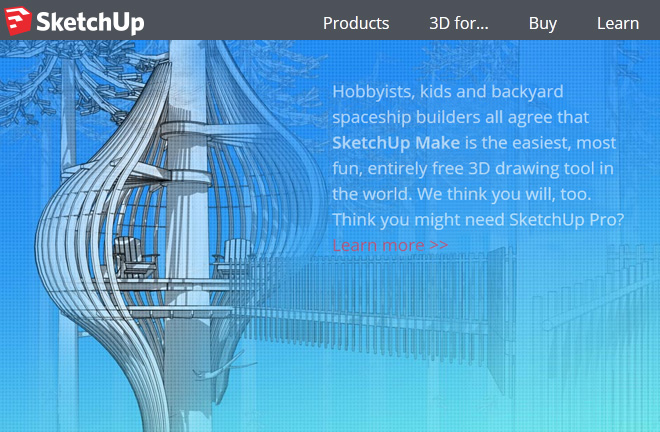 SketchUp Make is a free version of popular 3D software, SketchUp Pro – formerly known as Google Sketchup. While using SketchUp Make, you'll also be able to try LayOut and Style Builder tools of the pro version for one month. With the help of numerous video tutorials, a help center and a massive global community, you can easily get started with SketchUp in just a few minutes.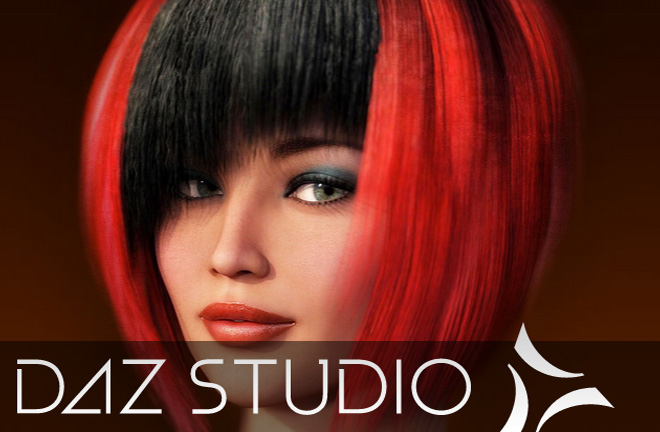 DAZ Studio is a feature-rich 3D program for creating stunning digital imagery. Bundled with outstanding functionalities like 3D rigging, rendering, morphing, scene building and animation, it makes use of Genesis 2 technology to deliver you true-to-life 3D objects. If you compare DAZ Studio with other 3D creation tools like Maya, Mudbox and 3DS Max, you'll find it much easier to learn and use.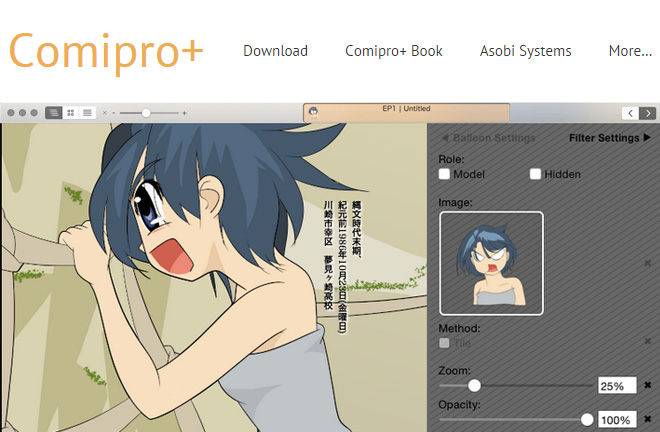 If you love to create any type of cartoons, Comipro Plus is made for you. This nice application provides you a great way to create modern-looking cartoon characters with no hassle. Though it's designed in Japanese, but still you can use it in English. With Comipro Plus, not only you can create high-quality cartoon work but also can add word bubbles to it.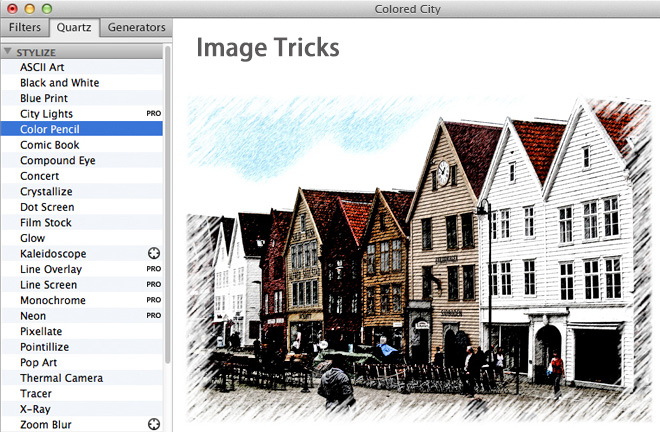 Image Tricks, developed by Belight Software, a simple yet effective image editing application. It uses Mac OS X's core image filters and quartz compositions to let you transform your image collection into an unimaginable extent. It sports over 13 unique image generators, 20 highly-customizable digital picture frames and 70 image masks to help you get as impressive results as possible.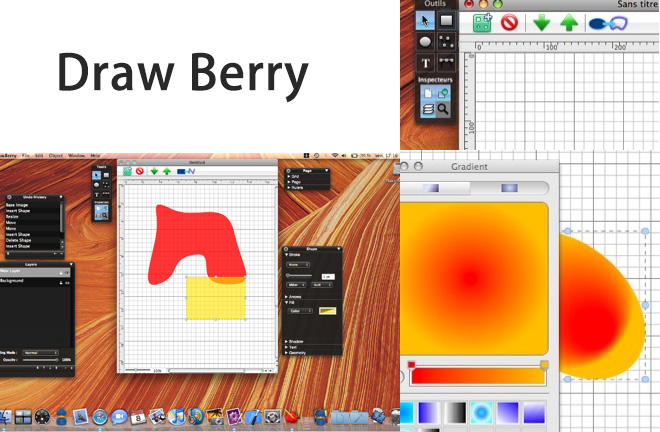 DrawBerry is a complete, user-friendly vector drawing application that comes with an attractive user interface. With killer features like CoreImage filters, inspectors and layers, it opens up an endless world of vectorial drawing possibilities for you. While applications such as Inkscape or Illustrator are the choices of professionals, DrawBerry is most suitable for those who believe in creating some simple illustrations.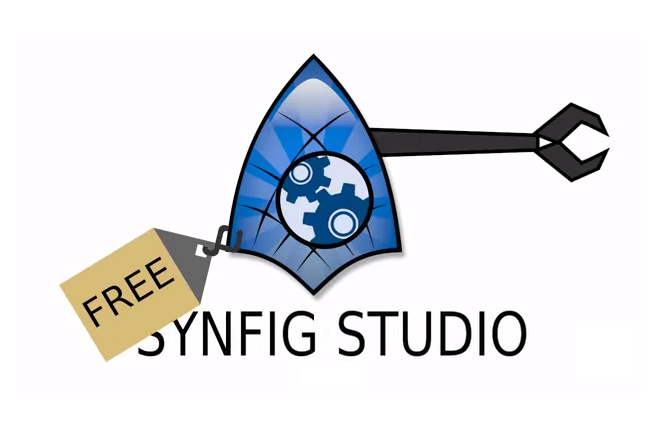 Synfig Studio is a powerful industrial-strength 2D animation software that enables you to create feature-film-quality animation using bitmap and vector graphics. Formerly known as SINFG, Synfig eliminates the need to manual tweening so that you don't have to create animation frame-by frame. Key features of Synfig include HDRI processing, path-based gradients and support for multitude of layers.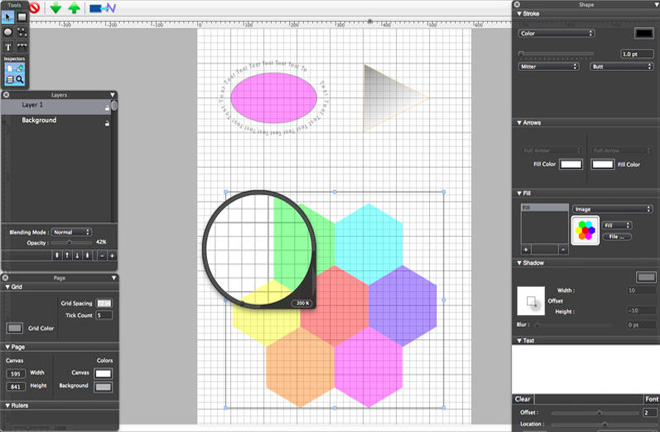 VectorDraw, as the name itself implies, is an easy to use vector line drawing application for creating simple, smooth and accurate illustrations. It ships with a Bezier line drawing tool using which you'll be able to produce complex shapes. The finished images can be exported to PDF, SVG and EPS formats. In terms of functionality, you'll find this app quite similar to the DrawBerry.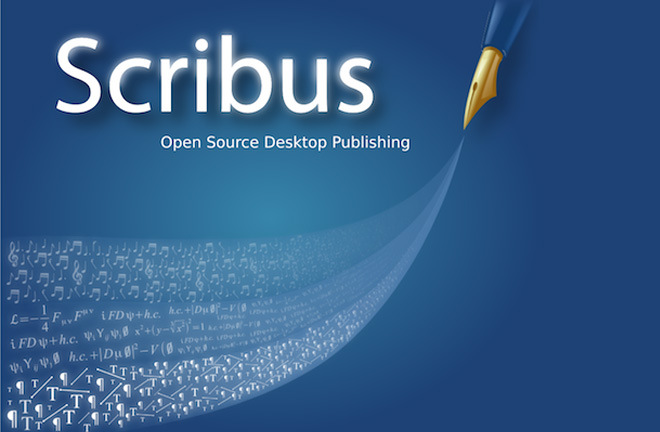 Scribus is a free and reliable page layout program that brings the power of creative desktop publishing to your Mac. It ships with over 200 color palettes and supports the popular PDF/X-3 specification. Other key features include modern and easy to use interface, support for RGB and CMYK colors and versatile PDF creation.