30 iPad Applications You Should Have
2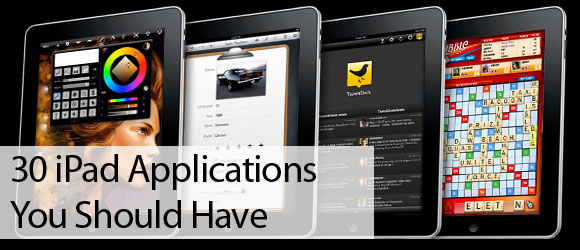 The idea behind iPad is that it takes your computer desktop to a new mobility concept when you have the freedom and space of computer screen merged with the mobility of mobile devices that you can take every where and use easily with multi-touch screen concept.
However, there are some applications that everyone use every where such as watching the news, videos, follow your friends' twitter updates, take memos and more. You can easily install these applications on iPad and start taking it every where with you. Actually, iPad is suitable for such applications that its usage requires mobility and frequent updates. The iPad apps below includes some of the essential applications that are everyone use regularly.
Dragon Dictation is an easy-to-use voice recognition application powered by Dragon® NaturallySpeaking® that allows you to easily speak and instantly see your text or email messages. In fact, it's up to five (5) times faster than typing on the keyboard.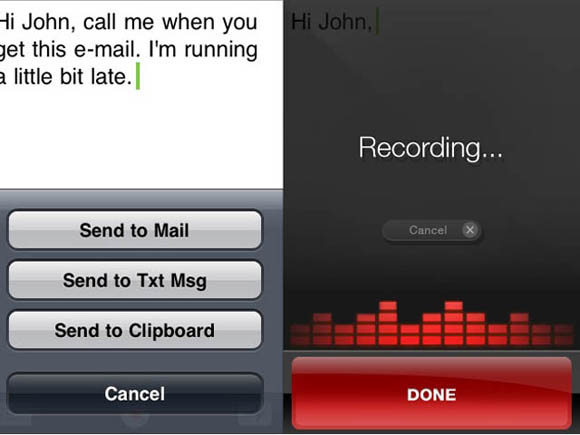 Designed specifically for the iPad, National Geographic's World Atlas HD puts our best maps in the palm of your hand.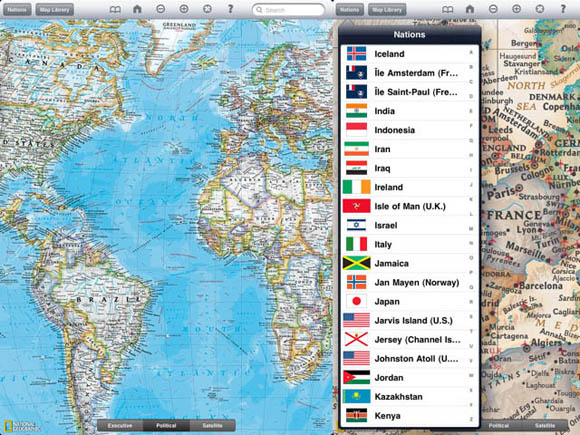 This iPad dictionary and thesaurus includes more than 500 000 words and difinitions, and you can shake iPad to get randam words.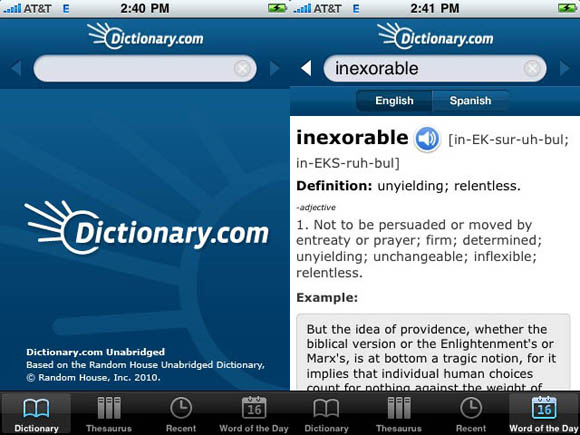 KAYAK Flights brings the fast flight search functionality of the KAYAK web site to an app specifically made for iPad.With KAYAK, experience the best flight search in the world, right in your hands.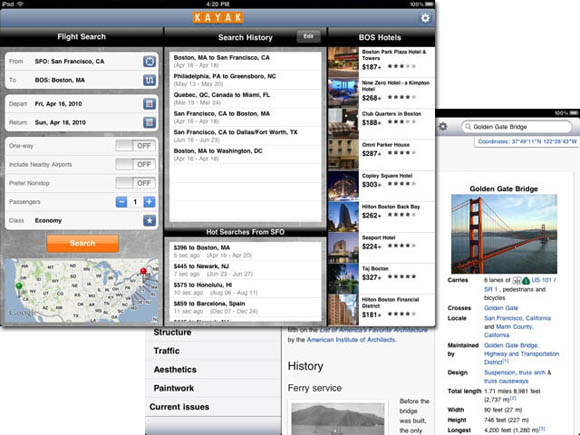 rushes is a popular painting application designed from scratch for the iPhone and iPod touch. Paintings produced with Brushes have appeared on the cover of The New Yorker on numerous occasions. It has now been redesigned to take full advantage of the larger screen offered by the iPad. Featuring an advanced color picker, high quality brushes,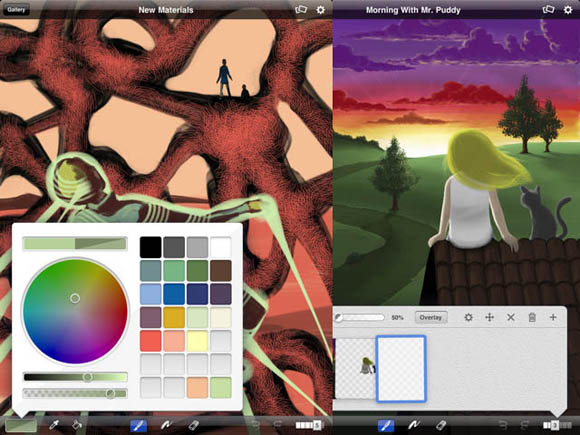 If you love to draw and do sketches, this iPad version of Sketchbook can help you sketch drawings easily with your fingures.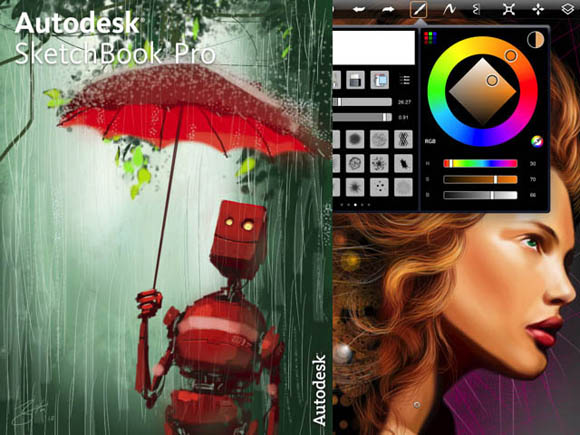 Now, you can buy and sell through iPad using this eBay application.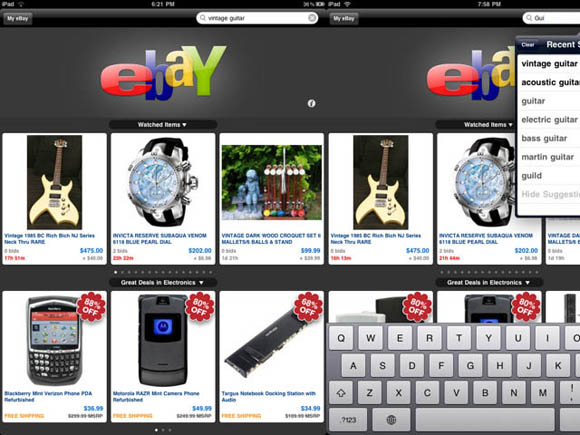 This is an important application that allows you to connect to your computer from any where in the world using your iPad.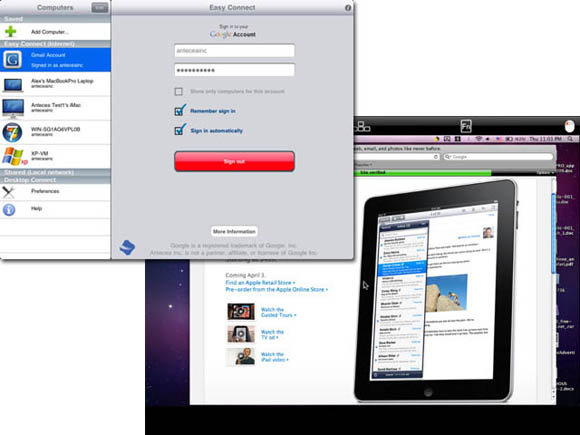 Organize all the details of your busy life in one iPad app! Bento for iPad comes with 25 ready-to-use database templates that can be easily customized to organize virtually any type of information you have.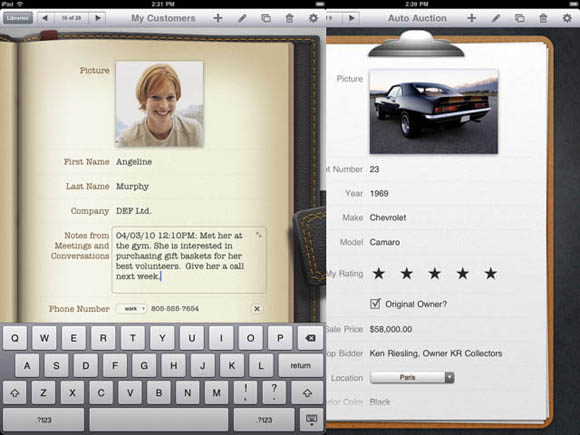 This application lets you take voice memos and add text to it.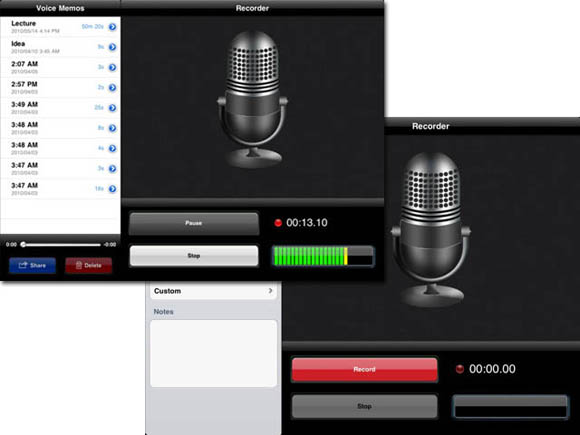 iDisplay lets you display your computer screen on iPhone or iPad.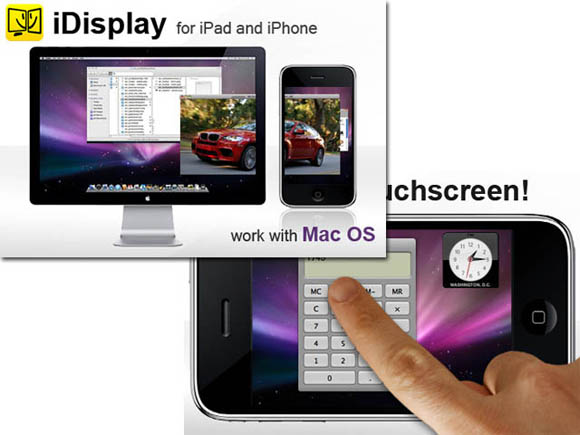 Netflix on your iPad. Just download this free app and you can instantly watch TV shows & movies streaming from Netflix.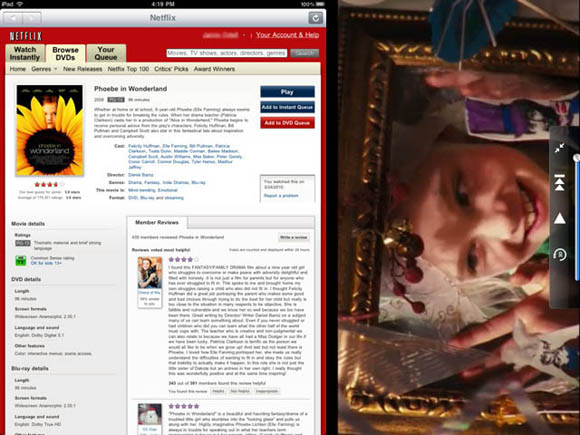 See you favorite ABC shows and videos on iPad.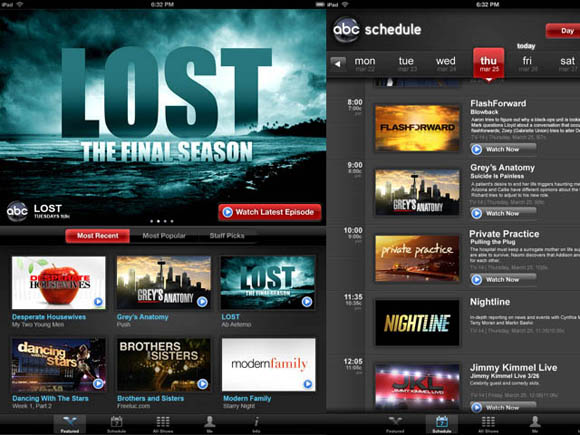 iBooks is an amazing way to download and read books. iBooks includes the iBookstore, where you can download the latest best-selling books or your favorite classics – day or night.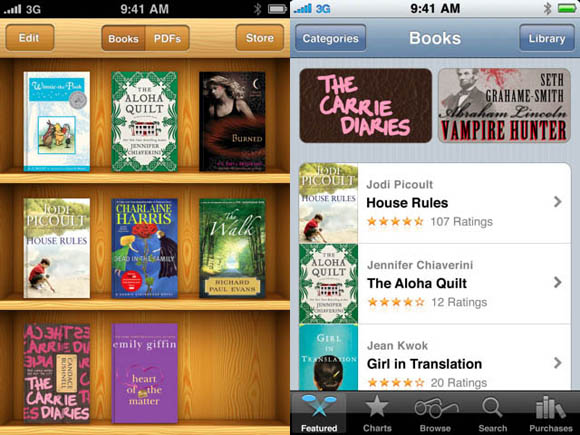 Get an interactive Program Guide that lets you plan your TV viewing, watch up-to-the-minute video, plus get handpicked news and entertainment with Yahoo!® Entertainment on your iPad™.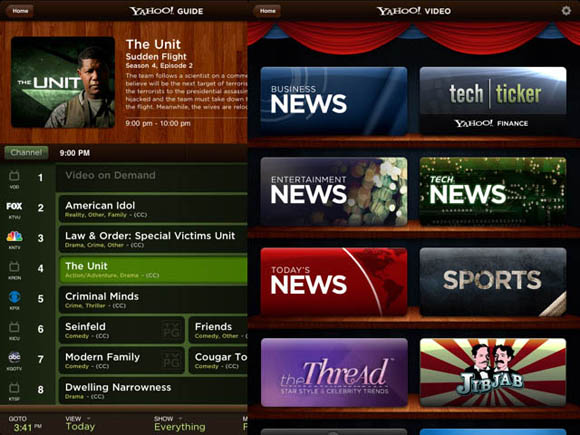 Pandora Radio is your own free personalized radio now available to stream music on your iPhone or iPad. Just start with the name of one of your favorite artists, songs or classical composers and Pandora will create a "station" that plays their music and more music like it.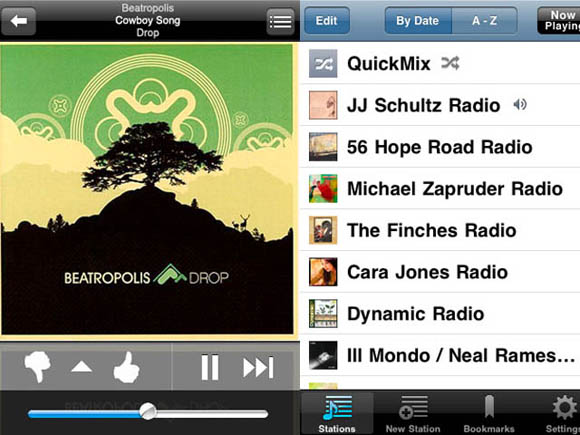 Enjoy the award-winning journalism of The New York Times with the unique functionality and navigation of the iPad.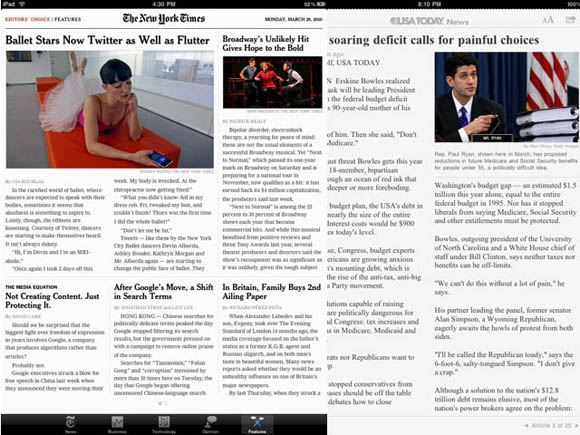 The latest news stories, scores, weather and photos you've come to expect from USA TODAY are now available on iPad.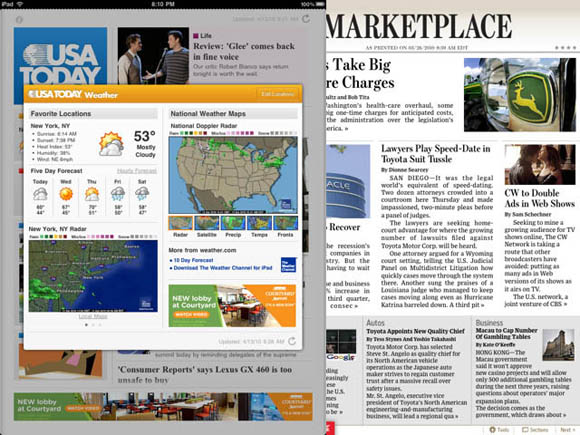 AP News is a breaking-news experience only for the iPad.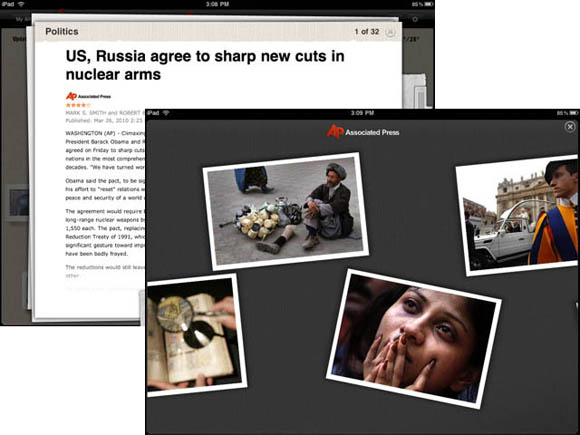 Get the latest, breaking news from the BBC and our global network of journalists.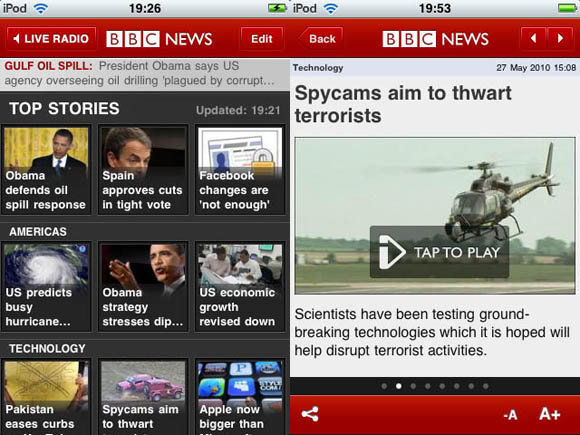 Bring the power of the most trusted source for financial information to your iPad, along with tools to help you analyze the world's markets.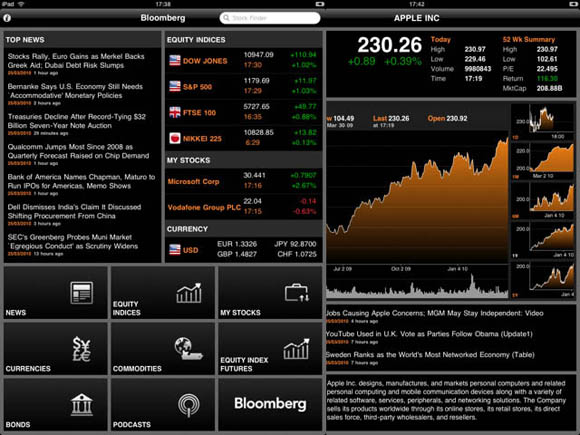 StumbleUpon helps you discover and share great websites. As you click Stumble!, we deliver high-quality pages matched to your personal preferences.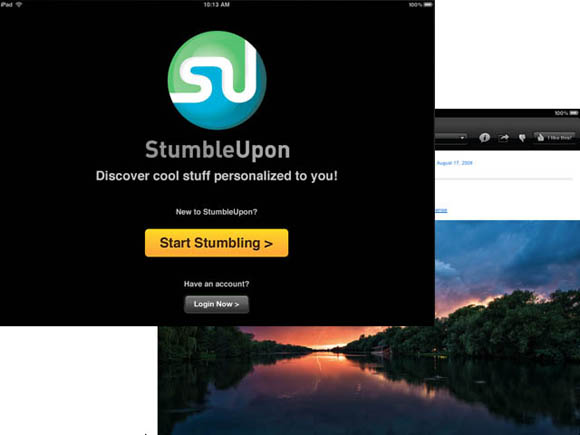 NewsRack is a full-featured RSS reader for iPhone and iPad with a unique interface.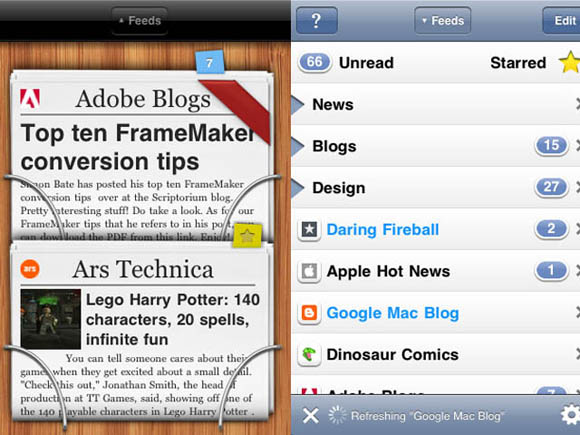 Feeddler is the most popular RSS reader for iPad and has been picked as a top iPad app: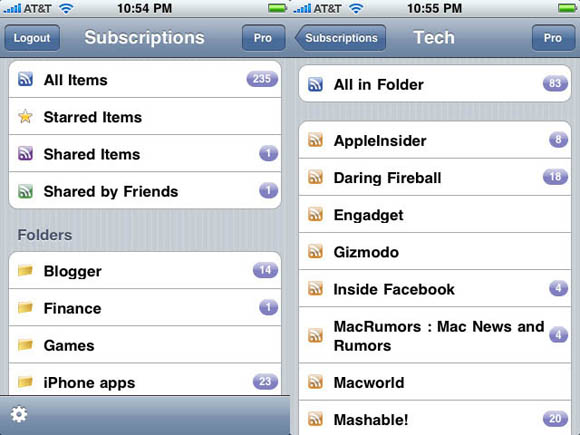 The only weather application you'll ever need for your iPad! Get detailed current conditions, a 15-day forecast, hourly weather details, radar, AccuWeather's exclusive lifestyle forecasts, and weather videos.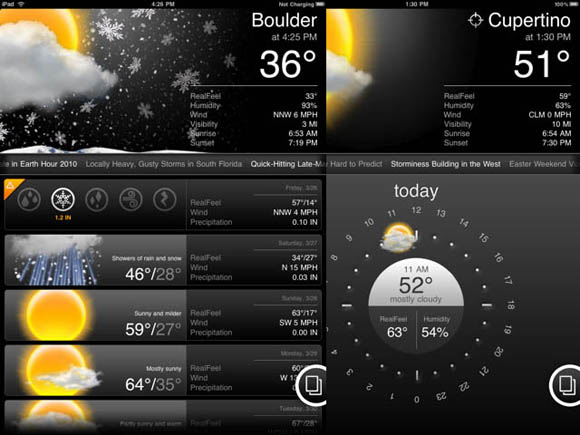 TweetDeck is an amazing way to staty connected with your Twitter follower. Now, you can use TweetDeck on your iPad.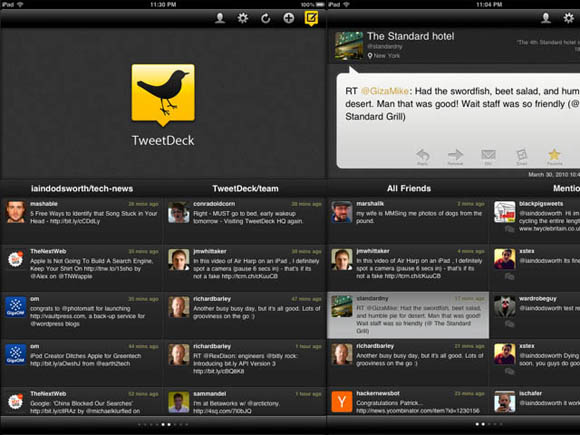 AIM is redefining social networking – add a location to your status, post to your favorite social networks or chat directly with your Facebook friends. Get updates from Facebook, MySpace, Twitter, YouTube, Foursquare and more.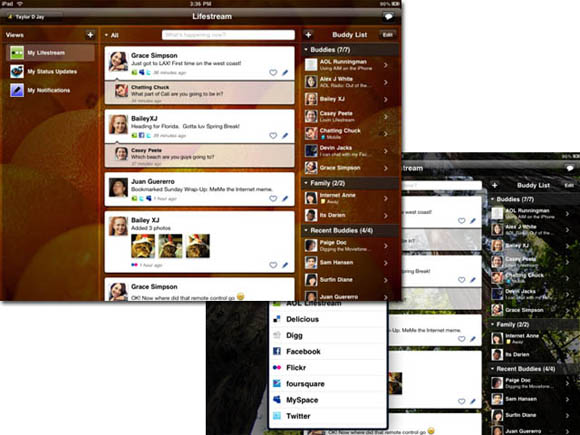 Porefessional version of AIM that let you connect with your friends on Twitter, Facebook, Gtalk, MSN, ICQ, Yahoo, Myspace and more.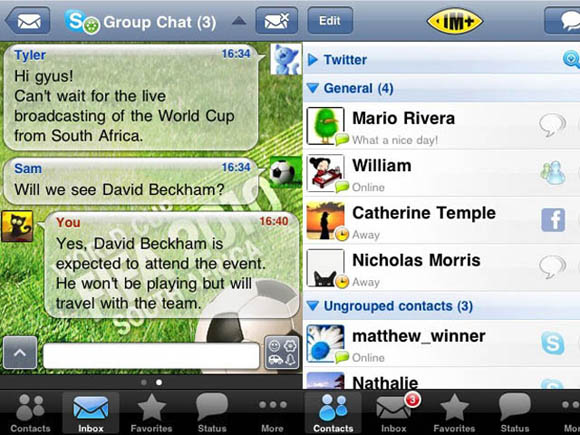 Loopt Pulse on the iPad lets you explore places to go and things to do with your friends.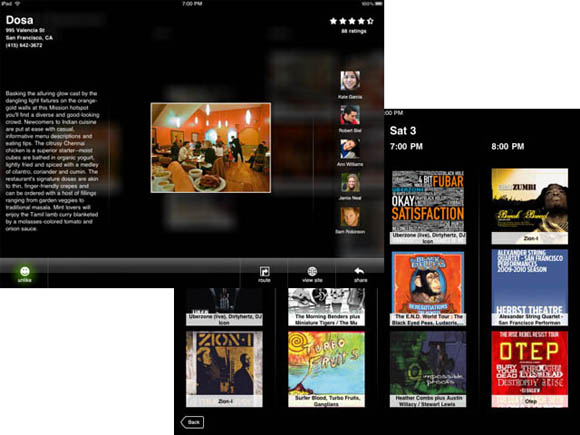 And finally, add some fun to your iPad by adding Scrabble game for iPad.