The Big Collection Of Amazing Photoshop Actions
21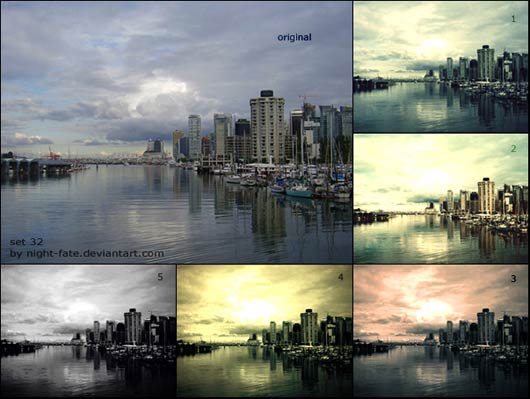 Photoshop actions are the best — they save time and make you more productive during post-processing. They can be used to speed up repetitive tasks, make quick work of time consuming edits, and give you a little creative inspiration . It is also a pre-recorded steps in Photoshop that you can apply on new layers and files.
Photoshop actions help you do your effects more fast and easier. In this post, I collected some amazing actions that I think it is useful in design process workflow.
You can also find more Photoshop Actions at
Photoshop Actions Free Download Collections .
If you like this post, share it with your friends and social network and you can keep updated with new resources by joining our news feed here.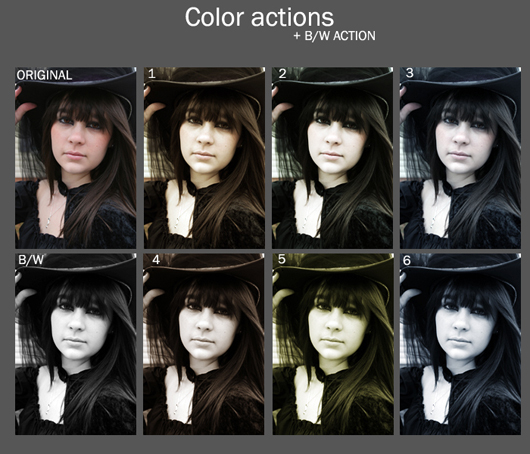 Set of 7 actions that I use very often in my works.
I really hope that you will find them useful.

How to work with actions?!
-Click download to save action to your PC.
-Open Photoshop and actions palette,click "Load Actions" ,choose action set.
-Click play to see the effect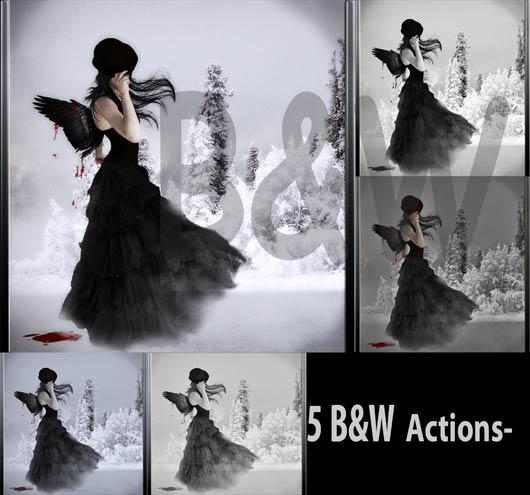 This set of actions have:
1) dark vintage actions,actions.
2) white contrast action,actions.
3) black contrast action,actions
4) blue-black-white contrast action,actions
5) dark contrast action,actions
6) glow white action. (actions)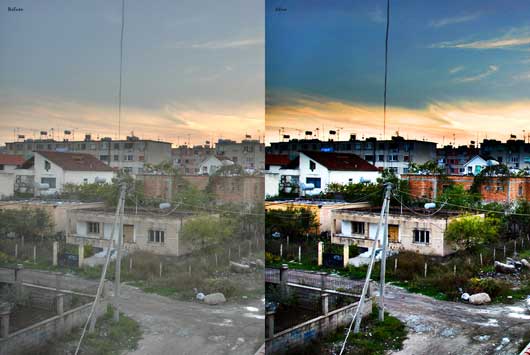 The preview says it all, the one previewed is Overlayed HDR fix, you will have to adjust the saturation to fit the scene, or to taste, the preview has a +50 sat applied, enjoy.
Instructions: Complete the HDR, convert to 8bit, leave the shot with very low contrast, but with lots of detail, then run the action, then let me see the results

There are 15 actions in total
The End of the Day set (red dots) is prefered for outside pictures.
The Dreary (the ones with green dots) can be used for anything.
Vintage set (white dots) look different on different pictures (as with all of them, but they vary more than usual).
And the B&W set (yellow dots) can be a bit bright for some photos…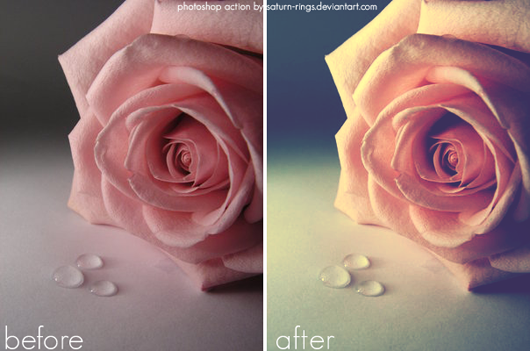 you would be amazed that on some pictures the result is good.
click download to get the photoshop action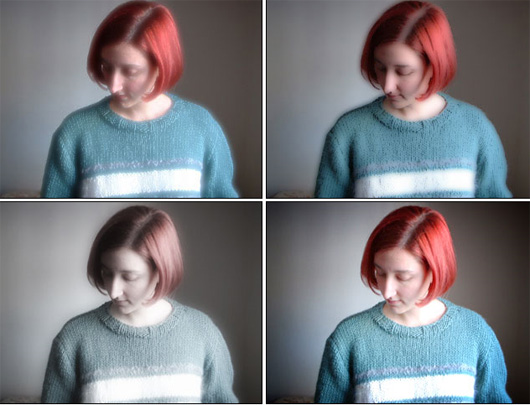 some Photoshop actions that we use when we want to "touch up" photographs and add some extra effects.
For each of the actions, I'm going to use a photograph that started life as a 1600 x 1200 photograph shot on a Fuji Finexpix A201. I've reduced this down to 960 x 720 pixels to make it a more manageable download.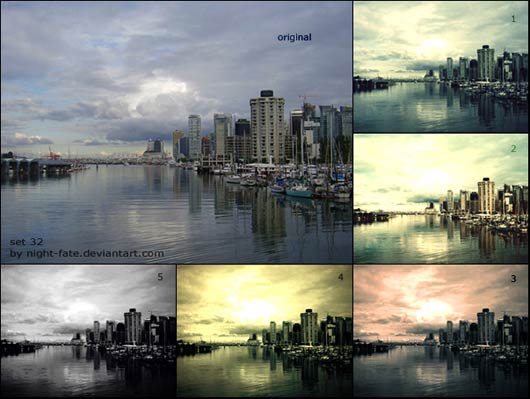 For photoshop elements 1, 2, and 3, I think this explains it well enough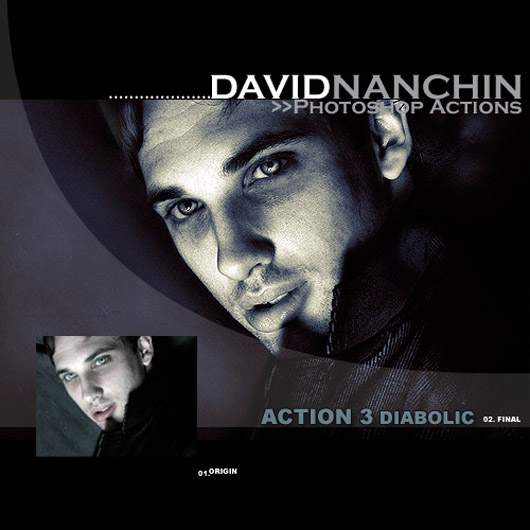 set of 10 photoshop actions .
Basically, the original image on the preview shows the type of photo the actions might work best on. (by looking at the lighting whether it's outside or inside, and also the color tones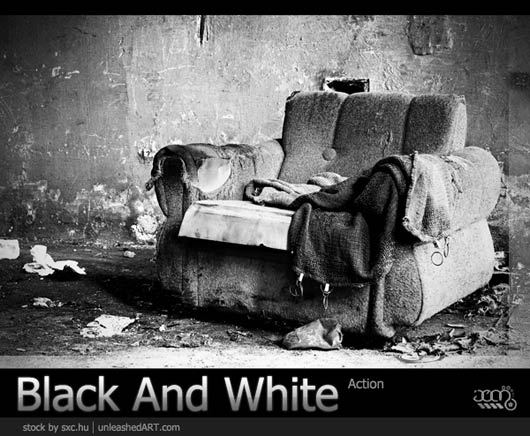 An action which converts your pics into black and white .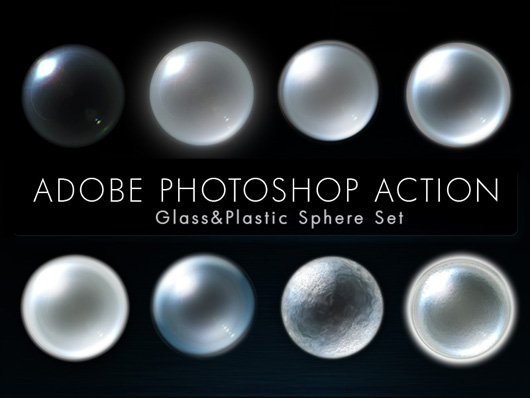 Action Set includes 8 different sphere actions.
Gives better results on darker background.
Preferably used for photos with already decent contrast to change colors and moods of the photograph/image.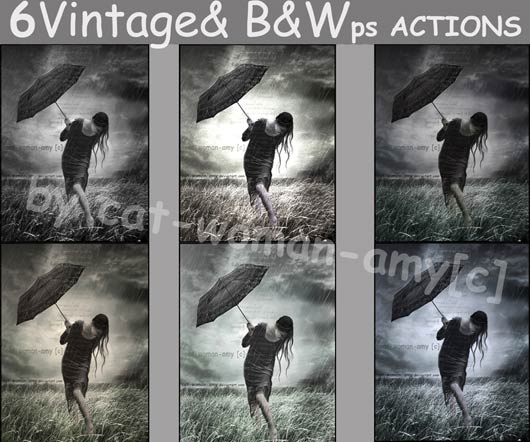 This set of actions have:
1) vintage actions
2) white contrast actions
3) black contrast actions
4) blue-black-white contrast actions
5) dark contrast actions
6) glow white actions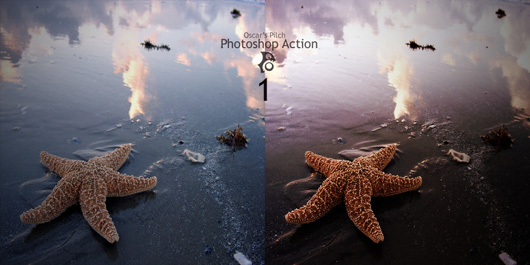 Oscar's Pilch 1 Photoshop Action.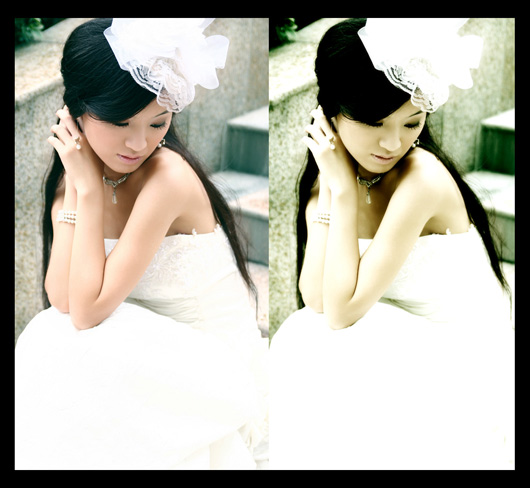 soft elegance
*the first image is the original
*the second one shows you what you'll get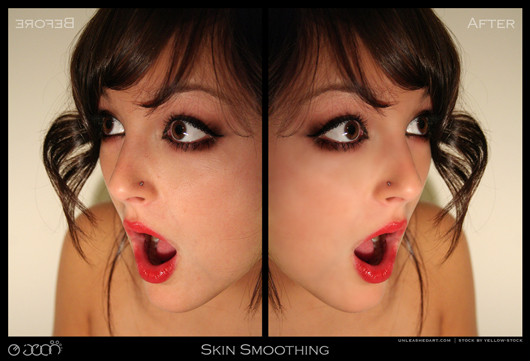 A simple and individual action to soften some skin.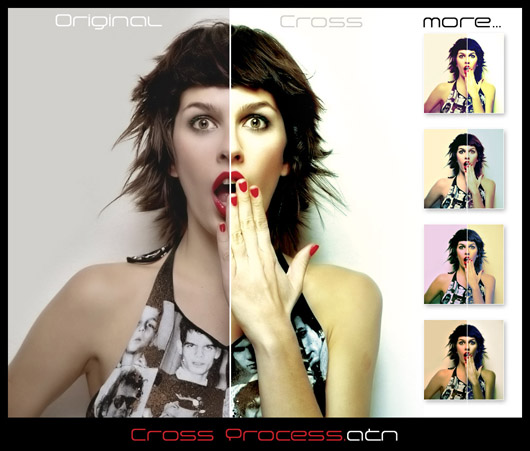 Cross-processing, briefly, is a photographic technique where (usually) slide film (E6) is processed in the set of chemicals usually used to process print film (C41). (Less common is cross-processing in the other direction — print film processed in slide film chemicals) The result is images with oddly skewed colors and increased contrast and saturation.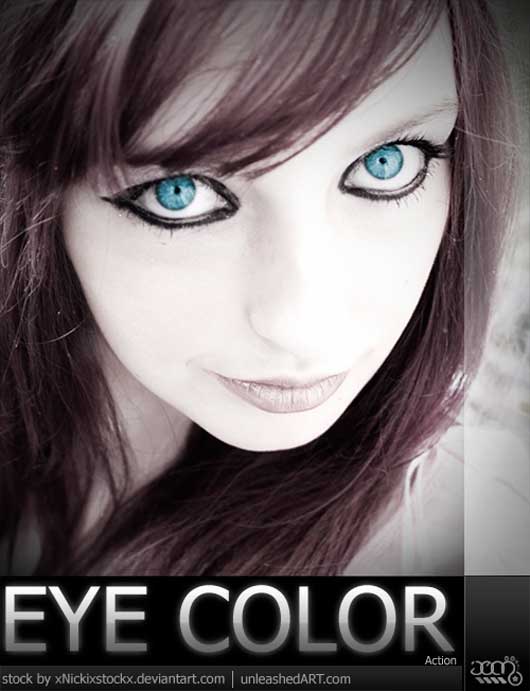 An individual Action to color some eyes..
How to install the action:
1. Put the .ATN file from the zip in a directory of your choice. It does not need to be in the Photoshop directory.
2. Choose Load Actions from the Actions palette menu.
3. Select the action set file from die directory you saved it.
4. Click Load.
5. Have fun.