6 Smartest Data Storage Infographics
2
Storing, accessing and sharing data has been a priority for humankind since the dawn of time, enabling us to communicate with and teach one another. While the medium of choice varies wildly from place to place and era to era, the very evolution of data storage is reaching a new milestone as we push further into the digital age; from stones, we arrive in the cloud.

Data storage for both business and personal computer users has taken a strong turn over the past year or so and the concept of cloud storage has officially taken hold of the public at large. Offering the ability to store files like pictures and documents on a remote server, accessible from anywhere in the world, cloud storage providers are taking the wind out of the sails of devices like external hard drives as the digital era of humanity progresses.
Related posts:
Understanding the variables at play when it comes to data storage is necessary for everyone from light computer users to PC-dependent business professionals whose data is vital. These six smartest data storage infographics will help you to get hip to the digital information age and how it affects you: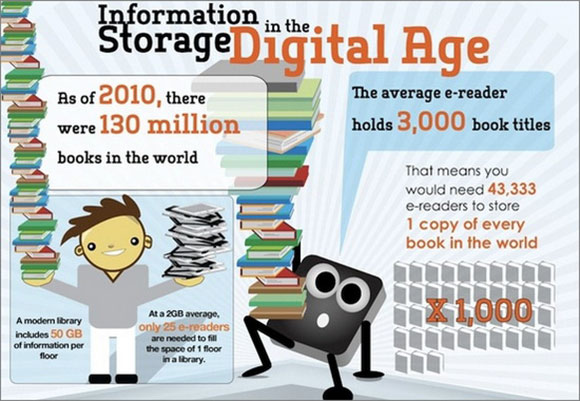 From stone to papyrus to paper to digital, the way that we've stored and passed on information has been evolving for as long as we have, morphing to suit the needs of the times and always leading to new advancements in communication.
Given the technological era in which we find ourselves, information that previously existed only on the pages of books is being actively digitized for both safekeeping and easy access, but just how much technology will be needed to store it all? This infographic explores that question.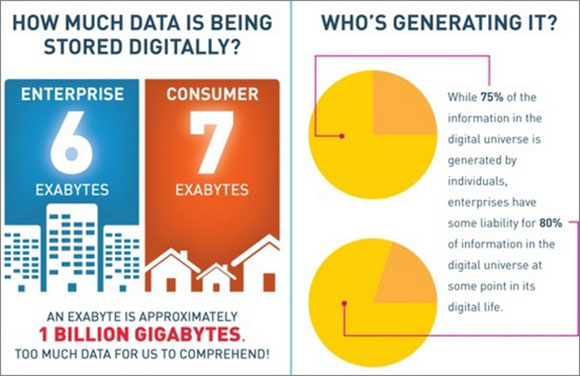 Given that so much of the information required by humankind to maintain its very society is stored digitally, every one of us would do well to better understand exactly what that means. This infographic serves as a visual and statistical primer on the trends and growth of digital information storage, highlighting how precarious and extraordinary our new digital lives really are.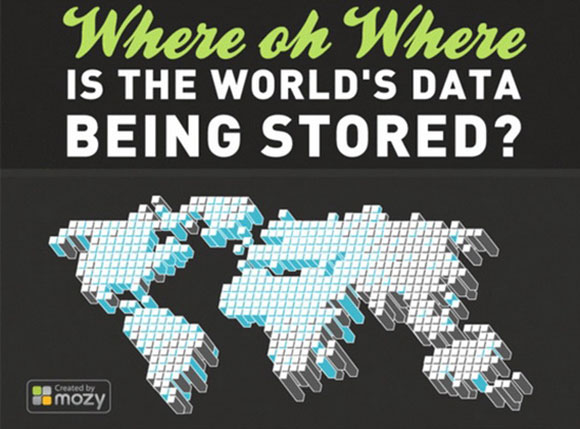 Data storage means many things to many people; for typical users, storage refers to your stash of media, documents and other miscellaneous files, while for businesses this means backing up of sensitive documents and irreplaceable assets. This infographic takes a look at all of the world's data combined in exploring where exactly it is all stored.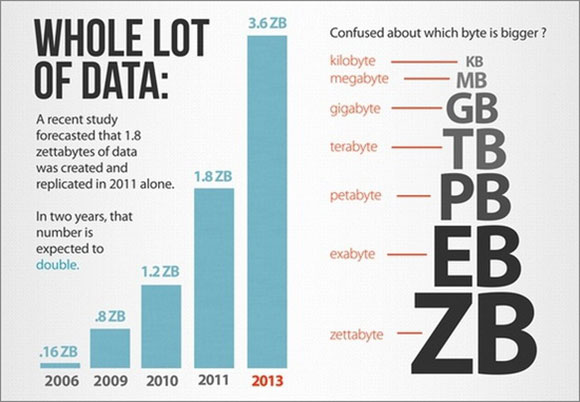 This infographic was released last year in celebration of what has come to be known as World Backup Day, held on March 31. The idea behind the commemoration is a recognition of the importance of remembering exactly how precious our digital data is. What if your entire collection of family photos were to fall victim to a bad hard drive tomorrow? What if your company's server went offline and precious client account information was lost?
Always backup and never forget just how much your data means to you.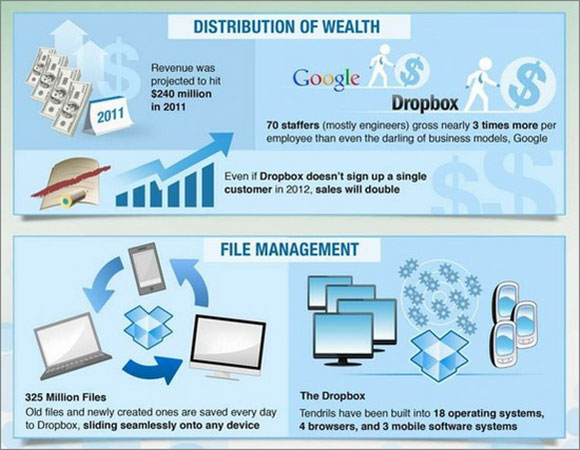 The data storage solution adopted by many people in the past few years is the trending technology we now call "cloud storage," that aforementioned storage service that allows for remote backups and access from anywhere. There are many cloud service providers to choose from now, with more launching every year, but one of the first big players on the cloud storage scene was DropBox. This infographic offers a detailed overview of what exactly that company does and how quickly it's growing.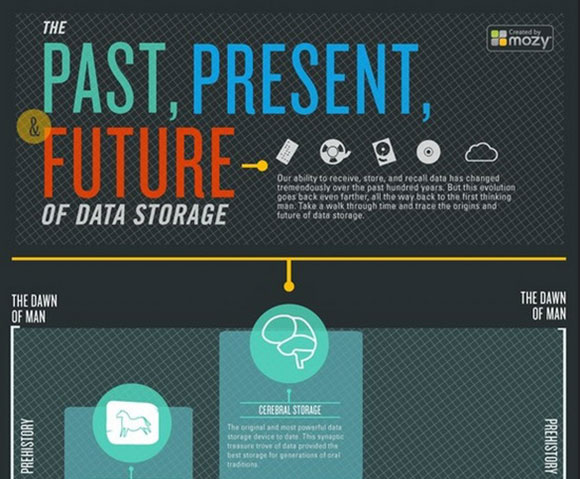 A fitting outro for our look at data storage infographics, this piece draws an easy-to-follow line from the simple use of our brain as a storage device to the vast cloud of digital data that we are constantly adding to today, tracing the many notable stops along the path between the two.