75 Amazing Minimal Wallpapers Roundup
5
Minimal wallpapers refer to desktop wallpapers with a simple design that includes a limited number of objects, lines, designs and colors. Many people like the designs because of their simplicity.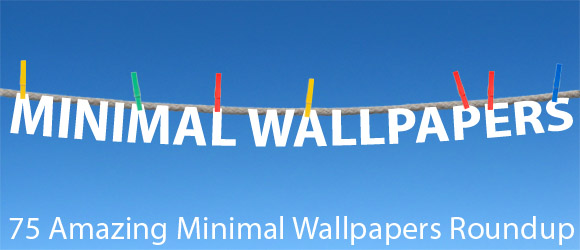 Unlike complex wallpapers, minimal desktop wallpapers meet the usability of the computer user that uses the desktop as a place to save temporary files and recent email attachments. Minimal designs fits well because they are simple and allow the user to clearly see the desktop content without the distraction of a complex design.
Related posts:
Here is a collection of 75 designs of minimal wallpapers with different screen resolutions, you can click on the image to visit the original source site and download the wallpapers.