Brief Beginners Guide to 3D Computer Graphics
3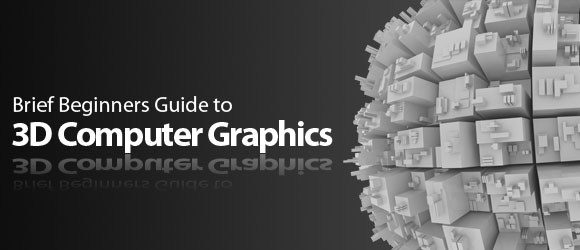 Computer graphics have progressed significantly since the 1950s; we are now at a stage where photorealistic 3D images can be created using commercially available tools. We are in an era where 3D artists are in high demand and low supply presenting excellent opportunities for those with a creative flair to build a successful career in the industry.
3D computer graphics are typically separated into three phases: modelling; layout and animation; and rendering. Below is a brief overview of the three components and later in this article is an in-depth look at each stage.
Modelling – The process of creating the shape of an object is known as modelling, this task is most commonly performed on a computer by an artist or an engineer depending on its purpose or by scanning real-world objects.
Layout and Animation – Objects need to be placed in a scene prior to being rendered. Animation determines certain aspects of an object such as how the object moves and deforms over time.
Rendering – 3D rendering refers to the process of converting a wireframe into a 2D image with a 3D style image.
Now that we know the phases involved in creating 3D computer graphics, let's explore the various software and tools we can use for each step.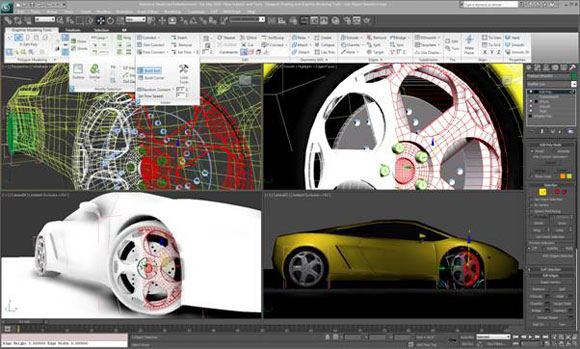 One of the most comprehensive tools used in the 3D industry is Autodesk's 3ds Max. 3ds Max is very widely used; it was one of the tools used in the creation of the film, Avatar.
3ds Max is suitable for every area of 3D computer graphics and is very easy to use.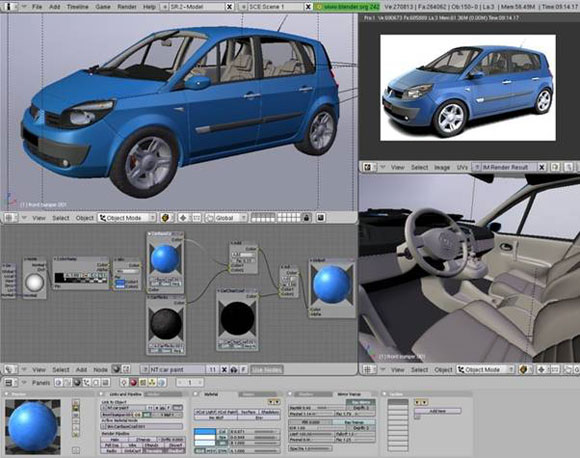 Blender is a free program that features advanced components that rival commercial alternatives. Blender covers all aspects of 3D computer graphics creation.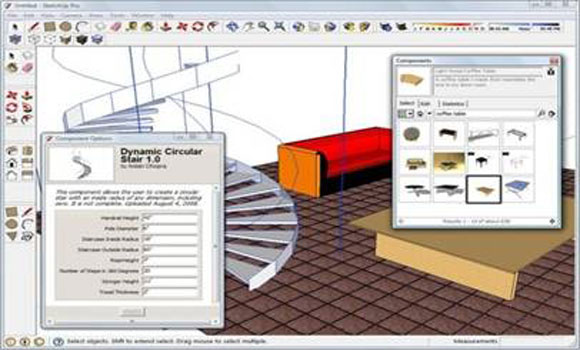 Google SketchUp is a 3D modelling tool which has features built in for Google Earth modelling. There is both a free and paid version available making it a popular tool.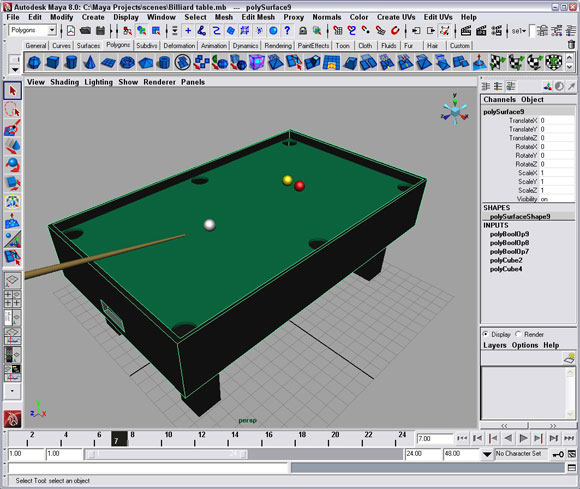 Autodesk Maya is the most commonly used 3D application by 3D Gaming Artists due to its unbelievable customizability. Maya allows third party extensions which can completely alter the look and feel of the package.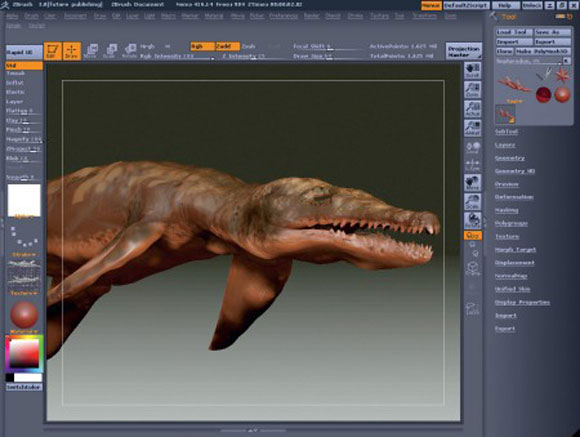 ZBrush has been an industry leader in 3D modelling since 1999 and has since expanded into a variety of areas / purposes including Jewellery design.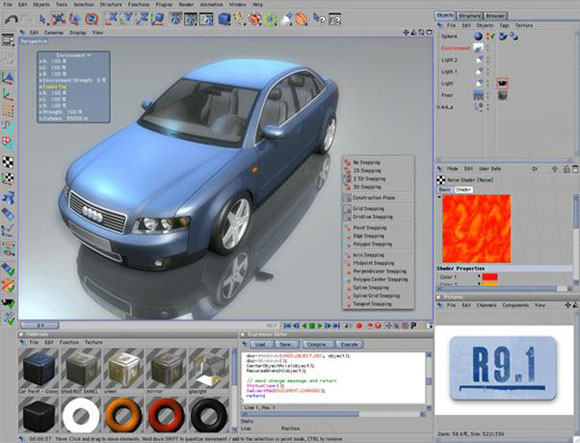 MAXON's Cinema 4D (Studio) is their top of the line product which has a range of unique features including a 'hair' tool for creating realistic looking hair and fur with great ease.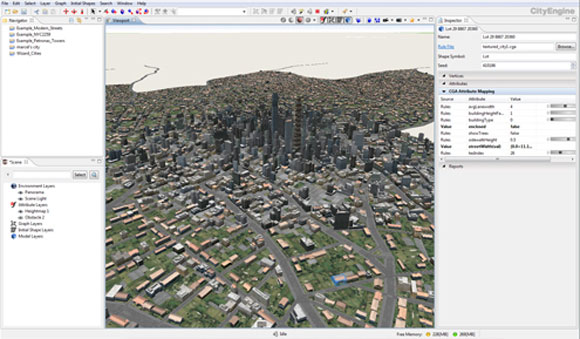 City Engine is designed for one purpose, creating large scale 3D urban environments; something which it does incredibly well. This is the ideal software for urban planners, architects and game developers alike.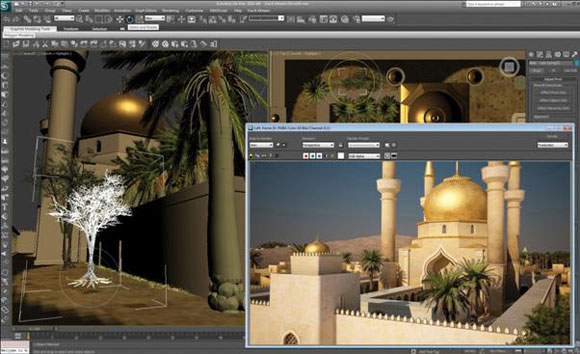 Vue comes in 6 different versions and is a 3D scenery generator used for modelling, animating, and rendering of realistic 3D environments.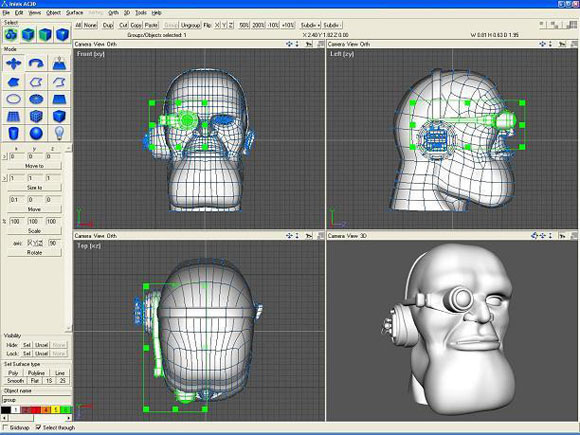 AC3D is a 3D design package which was first developed in 1994.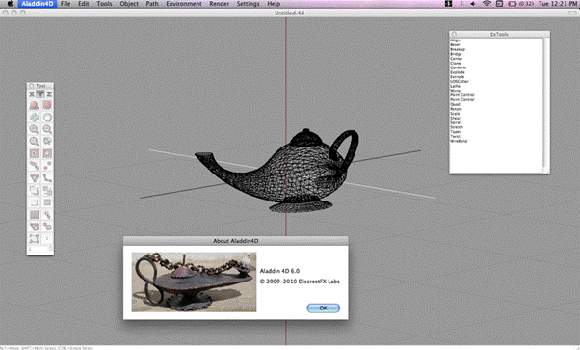 Aladdin 4D is a 3D package for modelling and rendering which is available on a variety of operating systems, soon to include the Apple iPad.
So we've looked at the software used and have a basic idea of where to begin, now what?
Buying a 3D software package won't automatically make you an expert in it; subsequently you won't find your first job until you have gained some experience. You need to ask yourself "Which software package is best for me? Which is both in my price range and does what I need?"
Before you start on the road to becoming an expert and just like in any other profession, you need to choose your toolset. That means you're going to have to choose the software you want to learn and most likely aim to stick to that same software throughout your career. A lot of techniques can and are used across various different 3D tools but it's certainly not efficient to learn in one software package then switch to another.
To avoid any expensive mistakes in the beginning most commercial packages offer a free 30 day trial without requiring any payment details from you.
You've seen some examples of 3D packages above but those are nowhere near the full range available, the only person who can decide which will suit you best is you. Bearing this in mind, I've put together a list of factors that will help you choose.
1.)    Does the software offer a trial package? Above I mentioned that most packages do however this isn't always the case; who buys a car without a test drive? Don't fall into the trap of buying software that doesn't suit you. I can't stress this more; test it before committing to purchase.
2.)    Price… Will this just be something part-time or a career? Can you afford the top-end all singing all dancing package? Most of all, will you need all the bells and whistles provided by the top package?
3.)    What features will help you work more efficiently? Read the list of features for each individual product you are considering and ask yourself, "Will this enable me to work faster? Will this make my life easier? Will this feature impact the quality of my work?"
4.)    Are there sufficient learning resources? The company will more than likely provide you with a basic guide, maybe even some in-depth tutorials but it's also a good indicator if you find a large number of tutorials, guides, etc that cover your package. If there isn't, why is that? This is a pretty good indicator of how many people use the product which also tells us if there's very few people using it, there must be a reason why.
5.)    Does it have a good reputation? Reputation is key. You're just starting using the product whereas others have used it for a significantly longer period of time making them aware of the pitfalls. Maybe some people are just venting their anger but if there's a large number of negative reviews, that should be a cause for concern.
6.)    How often is it updated? This can be both good and bad. A product that is rarely updated means that when new technologies are developed (this is inevitable; times do change; you will upgrade) you'll be left behind. Using an older version of a package may be fine for a few years; sooner or later though technology will be so far ahead you'll have no other option. Remember what we said earlier about trying to stick to the same package. As for the bad side of things, very few updates are free! Updates are usually cheaper than the product itself but don't expect you're update to be free.
7.)    Finally the last thing is research. Same as reputation, look for people who regularly use the product and are happy with it. What is it they do? You may notice a trend in the sense that modellers may often use package 'x' and animators use package 'y' even though both say they are capable of all the stages in the 3D graphics design process.
Learning 3D Computer Graphics
You may not be an expert in any given 3D tool but fortunately thousands of others already are. Some people may be put off by that quote and if you are then 3D graphics is an industry you probably should avoid. Others who have an "abundance mentality" realise that instead of these people being competition, they are in-fact incredibly valuable resources. Many of these people share their experiences, post in forums to assist others, publish articles with step-by-step instructions, and of course create offline / online learning materials.
One common belief is that to learn 3D computer graphics design, you need to enroll on a course which simply isn't true. The internet is incredibly useful for learning just about anything.
My favourite place to learn any new programs I test is Lynda.com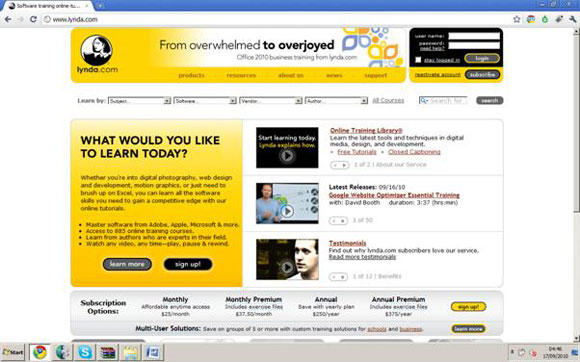 That should cover the structure based learning. I've made a list of a few other good resources to take a look at below.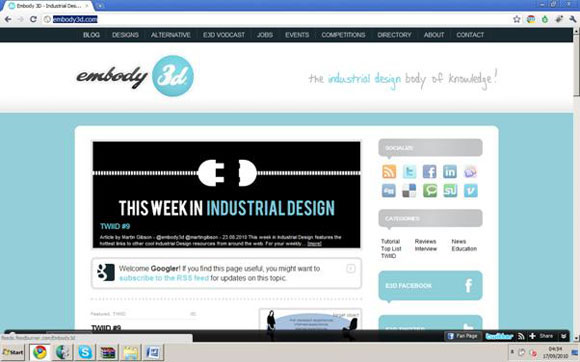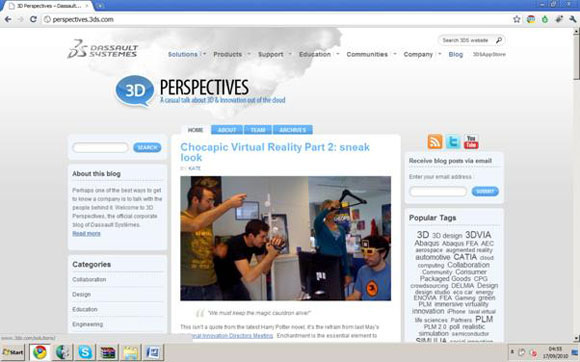 Has both a blog and a forum which is helpful.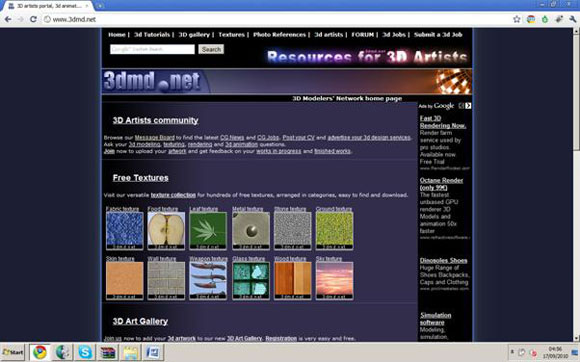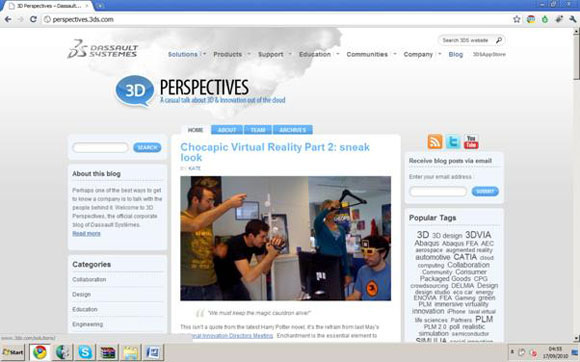 Summarizing what we've learnt, we now know what areas there are in 3D design, we've looked at some different packages, found out how to choose the best software and even where to learn how to use the software. This next part is putting your new skills to use – Where to look for jobs.
Finding the Right 3D Job
Initially you'll just want to put your skills to use and gain some experience so that if and when you do apply to a job, you have a track record to back everything up.
This is where freelance marketplaces become your new best friend. They're jam-packed with people posting projects that require your new-found expertise.
I've compiled a collection of links where I highly recommend you create a profile and most importantly, apply to every 3D job you are CAPABLE of doing well.
http://www.odesk.com
http://www.elance.com
http://www.peopleperhour.co.uk
http://www.freelancer.com
http://www.guru.com
http://www.vworker.com
Another area to look into is selling your 3D files on a 3D marketplace. I've listed a few below.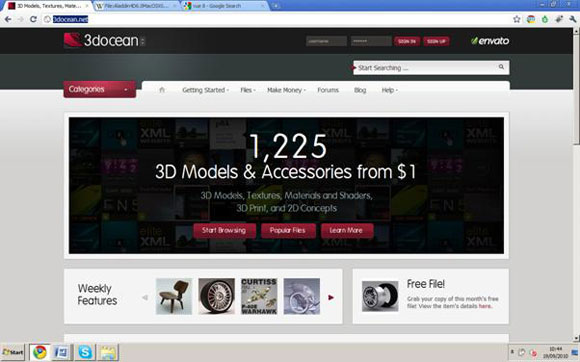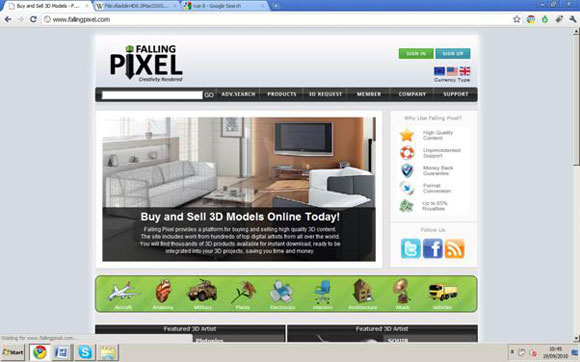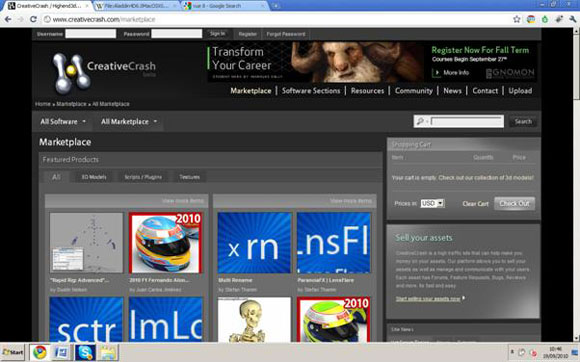 I hope you've enjoyed reading this article and I wish you every success!
Also, if you like this post you may like to check these as well:
Effective Ways to Start a Freelance Graphic Design Business
Tips to Manage Your Freelance Payments
21 Reliable Marketplaces to Sell Your Designs
How to become a Better Designer
Quick Guide for Freelancers to do Well in Recession