Express Your Opinion: Take the Flash Industry Survey
4
Deal mania on GraphicMania! Check out our deals section for graphic designers and developers. The newest deal can be seen below!
Value:

€299
|
Now: €29,99
|
Discount: 90%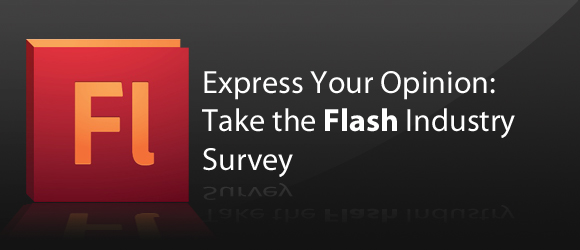 Flash is a global powerful technology. Some of the Internet audience begins to think of it more critically comparing it with other technologies. That's why TemplateMonster.com, considering itself to be an experienced player on the market of Flash technology, is interested in the opinion of Internet users (not necessarily Flash developers) on Flash technology and what part it takes in their life.
TemplateMonster.com, together with different media partners and some commercial projects, carries out a Flash Technology survey where everyone may pass his/her opinion. It won't keep you long: just 5-10 minutes of your time (that's really all it will take) to answer the simple questions, thereby you will help to contribute to a better understanding of Flash industry and community.
The survey starts today and will be open till September 29th. The results will be available for everyone on September, 30th.
Thanks in advance for your involvement in the Internet community and your contribution to this project. Don't even think that your opinion is not important for us. Regardless of your kind of activity, experience and other things, Flash is a worldwide technology, and it concerns us as Internet community in whole and depends on each of us particularly.