Effective Ways to Start a Freelance Graphic Design Business
3
If you've got what it takes to join the graphic design marathon, then it is a great challenge and opportunity for you to start and eventually establish a freelance graphic design business. As a freelance graphic designer, you can work in various physical environments and conditions.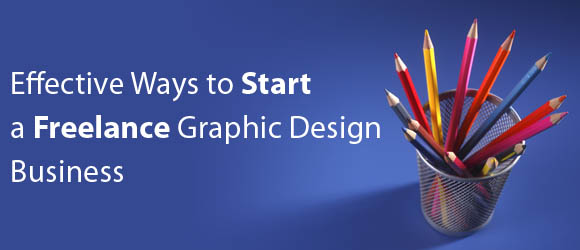 You can work as part of an in-house team of designers, or as a member of a creative design agency, or the most famous, as self-employed graphic design specialist.
Being self-employed and self-starter graphic designer is basically the most prominent path which many designers opt to take. This is simply because this option will allow the designers to gain a more creative control of their work and time. As freelancers, they receive appropriate and proper recognition for their respective creative works. Besides, they also have the full freedom to concentrate on their design projects that they prefer to work on.
However, founding a freelance graphic design business is also risky, daunting and at the same time, challenging. Despite all the risks and overwhelming challenges, being a freelancer could surely be a good start. This article aims to give a birds-eye view of freelancing business in graphic design and how to overcome obstacles to attain success.
Related posts:
Gearing up the skills
Graphic and web design is a tough and highly competitive industry. With the advent of new creative design technologies, graphic designers should continue to learn or be left behind making themselves obsolete. Thus, with today's design challenges, designers can stay afloat and competitive if they are knowledgeable and even experts on the following design tools.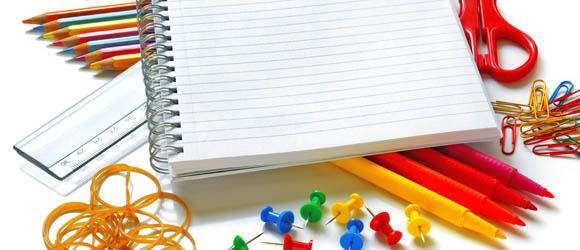 Image by shutterstock
Graphic and Web Design Tools:
Adobe Photoshop
Adobe Illustrator
Adobe Flash
Adobe Dreamweaver
Corel Draw
HTML
CSS
For comprehensive article regarding these design tools that all graphic and web designers should learn and master, you can read it in the article Significant skills that every web designer should know.
Equipped with the required knowledge and expertise of these design software and web technology, you are now ready for the freelance design business.
Setting up the plans
Planning is a vital part of every endeavor. It is said, "If you fail to plan, then you plan to fail". This is definitely true when it comes to setting up and eventually establishing a freelance graphic design business. Check How to Keep Yourself Updated While on the Road.
The major parts in the establishment or the set-up process are crucial. They are often referred to as the core foundation of the entire business cycle. In most freelance business ventures, the major preliminary procedures include conception of the following concepts and ideas.
Products vs. Services
In the realm of business, it is sometimes difficult to distinguish a product from a service. As a result, some businesses offer a product which primarily appears as a "service", and vice versa. This some cloud of confusion is also true in the freelance graphic design business.
However, there is a thin line of difference between products and services: concreteness.
A product is something tangible and concrete that is given to clients or customers in exchange of their payment. It is presumed to satisfy the needs and requirements of its buyer. On the other hand, a service is something intangible and abstract that clients and customers purchase in order to satisfy their needs or requirements.
Products to offer
Businesses are basically established to offer products to clients or consumers. A freelance graphic design business has a similar approach. The designer desires to offer creative products while enjoying the creative design process and at the same time satisfying the clients' graphic design needs.
At first, in the design industry, it seems difficult to conceptualize what products to offer. However, creativity knows no limit. So the following are the probable creative products that a freelance graphic design business offers:
Website design. Creating the basic structure and elements of a personal and corporate website; websites can be grouped as either static HTML pages or dynamic database-driven sites.
Website redesign. Giving a creative touch and enhancing a website's look-and-feel; a site overhaul affecting one or all major design sets.
Web template design. Building a website blueprint and template which will serve as pattern for design and redesign; provides a total flexibility for clients in managing the site's graphical layout.
Logo design. Conceptualizing the corporate emblem that will fully represent a company or organization in all media; usually in vector layout to facilitate image resizing.
Banner/header design. Creating sleek and elegant banners for advertising campaigns or headers for corporate websites; should meet clients' creative and artistic requirements.
Print designs. Creating professional design layout for printing purposes; includes brochure design, letterheads, manuals, flyers, and many others.
Flash animations. Building non-obtrusive, elegant, and professional Flash animations for websites, presentations, and web campaigns; should meet clients' creative and technical requirements.
Copyrighted graphic downloads. Creating superb, portable, and professional collections of graphic artworks, vector illustrations, and other graphic designs for paid download; should observe copyright laws and terms or use.
Image enhancements. Using graphic software tools in beautifying and visually enhancing images for clients' use; could be in the form of photo retouching and resizing for product gallery other usages.
Services to offer
In the design industry, a freelance graphic designer has various services to offer depending on his or her skill set. The following are the probable services that can be offered both online and locally:
Cost Estimate. This is usually offered for free where the designer gives an estimate for the creative design requirement of clients. The estimate usually contains details of the creative workflow from start to finish. Check How to Set a Cost for a Design Project.
Website Setup. This service covers the technicality of preparing a web server in a remote web hosting company in order to setup the client's website.
Product and service limitations
Human imagination is boundless but a creative design project should be bounded by some foreseen limitations. This is to ensure that the client's project is properly defined from the smallest of specifications up to the most technical aspect of the design. This is basically done through entering into a service contract or agreement with the client defining all the necessary tasks and procedures that a designer should undergo and the corresponding tasks that the client must take.
With the help of these product and service limitations, clients cannot ask for anything outside of the predefined "scope of creative work" thus ensuring a better understanding about the project and a timely completion brought about by a focused work.
Short-term plans
It is but normal to businesses to develop plans of various ranges: short terms and long terms. For a budding graphic design business, there is much of the focus into short term tasks to position the business into the right track in the industry.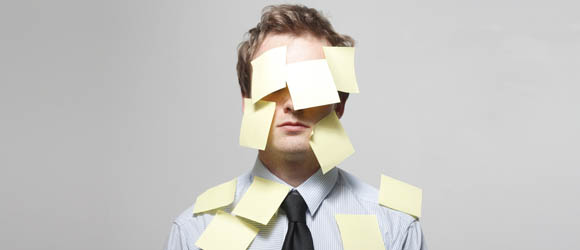 Image by shutterstock
Among the useful plans of actions in a short term range includes:
Branding. Choosing the right and fit name for the company, for the products and services to offer, and the slogan representing the entire business endeavor; requires uniqueness and creativity to capture everyone's attention with greater retention factor.
Being visible. This precisely covers the Contact Us and About Us pages in a website. Driven with the desire to grow the business, freelance designers should surface and agree to provide their reliable, visible, and physical contact information.
Acquiring materials. A graphic design business requires tools and technology to produce creative works for the clients. Among the required materials are desktop computers with a chosen Operating System, graphic software, printers, scanner, drawing devices like tablets, and a lot more depending on the startup capital for the procurement of the said materials.
Staffing. Requires additional manpower? A freelance business does not necessarily mean a one-man business. Placing competent artists and partners undoubtedly puts the business into a winning edge.
Launching. If highly established businesses need to launch their products for public awareness, a freelance graphic design business definitely need to launch the business and its ideas to formally educate and inform the community about its existence. The launch could be done formally or virtually especially for online-based businesses.
Long-term plans
These plans involve tasks, activities and events that would affect the good of the company in a gradual and consistent manner. Thus, the desired effects are not seen overnight. These are the common long term plans for a freelance business:
Better location. Though time and good business dealings, it is quite attainable to acquire a better and elegant location to do business.
Popular name. Through exhibiting prowess in the creative design industry, your freelance business would then turn into a widely known name and trusted brand.
Focused Workforce. Through business developments, a design company can assign creative works among dedicated and fully focused artists or designers to produce excellent results.
Expansions. A real measure for business success is expansion: multiplying the number of employees, assets, locations, and client base.
Marketing plans
One major factor for the success of any business is marketing. In today's business trends, there are several marketing methods that freelance design business can consider.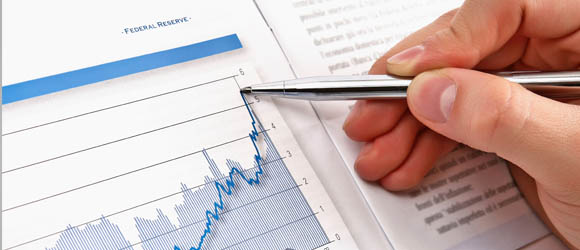 Image by shutterstock
Words of mouth. The oldest form of advertising but with a limited business impact; includes common selling skills to sell the business ideas.
Print Ads. Also one of the oldest advertising method with minimal cost but of reasonably greater reach; has a better retention and infestation factor due to print ads' posterity.
Online campaigns. Various advertising networks are effective in bringing unique clients for businesses with online presence; cost-effective campaigns since millions of probable clients can be reached with just a single campaign.
Social networks. A free and viral method in propagating the information about your business; with the existence of various free social networks, disseminating information is easy and effective.
Prospecting clients
Getting clients for the business is a major marketing goal. However, with the use of various tools and technology, prospecting can be effectively done with the use of categories (How to Design for Your Target Audience).
For a freelance graphic design business, products and services can be offered to clients in the following hierarchical categories:
Personal

Profit
Non-profit
Business (based on industry, or in any other category that you may prefer)

Private Sector

i.      Healthcare
ii.      Foods and Dining
iii.      Information and Communication Technology (ICT)
iv.      Education
v.      Manufacturing
vi.      and many others

Government Sector
Setting up a "corporate" site
One of the most important factor for a freelance graphic design business is its website. Its site should be elegant, sleek, functional, and beautiful as much as they try to offer beautiful creative works to their clientele.
A visually appealing website could speak for the business more compared to the advertising campaigns that the company would create. Thus, the site should be well thought-of, well-built, trendy, and functionality-equipped. Besides, the site should be optimized for search engines, thus should have original and well written and presented contents.
The best choice for a designers' website is a database-driven content management systems (CMS) which provides ease of management and administration of users and contents. Excellent choice for CMS includes WordPress, Joomla, and Drupal.
Setting up a portfolio
A freelance graphic design business should be backed up with a number of superb design portfolios. This portfolio should showcase only the best among your creative works to effectively entice web visitors to buy the showcased creative design package like a website or any related artworks. Check How to Sell Yourself Online as a Designer.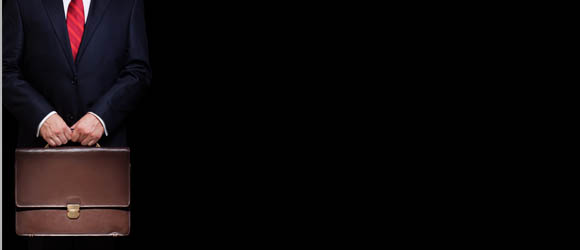 Image by shutterstock
As a rule, this portfolio should be readily available in the company's website. Every portfolio entry should be given a well written project description to detail the scope of the design tasks and the client's feedback about the end-product.
Common benefits and problems
Many opt to become a freelance graphic designer because of the various benefits that they may have in mind. Among these benefits includes self-management, self-motivation, passion for creative work, and a full control of one's time and focus.
As a freelancer, you are a self-starter businessperson. As such, you are the boss and the employee all at the same time. However, given this whole flexibility, the burden of all the tasks like sales and marketing, business processes like invoicing and tax filing, and working with clients' creative design requirements will all be laid at your shoulders.
Moving towards success
Despite the hardships that are sure to come as a freelancer, success is always at the hands of those who are persistent, diligent, and talented in the field of creative works. Advertising and marketing will definitely become easy if you have a wonderful portfolio to back you up. Loads of work will be lighten up when you have the financial capability to hire qualified designers to help you in most of the design projects giving you time to manage and grow your business.
Everything in a freelance designer's life is a challenge. But equipped with the design skills and the core of business basics, raising a freelance design business into a widely accepted and well-known creative design provider in the world is now a reachable goal and inspiration.