Free CSS Navigation Menus
12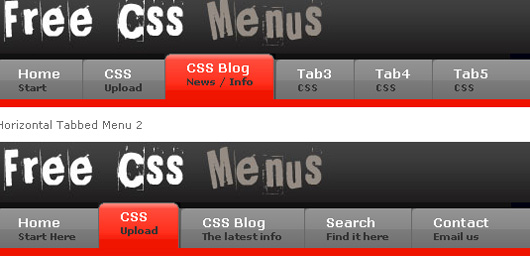 As I continue to share CSS resources and in addition to the CSS buttons collection, I would like to share with you number of most used amazing CSS menus templates.
The below CSS menus templates can be downloaded for free from its sources files.

This red navigation menu is a horizontal menu.
Tested Browsers: AOL 9, Firefox 3.0.1, Opera 9.10, IE 7
Author: Free CSS Menus: www.freecssmenus.co.uk

navigation bar with some cute Javascript effects that will certainly impress you.
Author:http://devthought.com

Using display:table; which is understood by all the modern browsers, we can center a horizontal menu of unknown width by using margin values.
For IE6 and IE7 we can use display:inline-block; and display:inline; which gives the menu a width value and then position this using text-align.
When using display:table; in Firefox, you must also use display:table-row; in the following element to fix an intermittent bug in which the containing elements wrap around on to two lines.
This now works in IE6, IE7, IE8, Firefox, Opera, Safari(PC) and Chrome.
Author:  www.cssplay.co.uk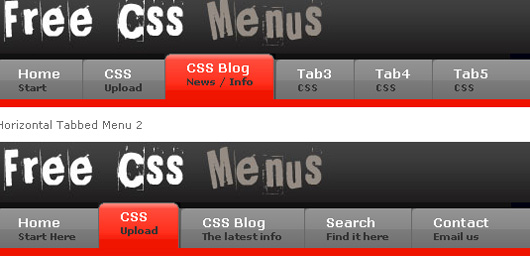 This Horizontal tabbed menu shows the user three different states: Normal, Hover and Active/Selected. This menu is still only using one image and the sliding doors technique.
Tested Browsers: AOL 9, Firefox 3.0.1, Opera 9.10, IE 7
Author: Free CSS Menus: www.freecssmenus.co.uk

CSS Menu with slider using Prototype.js
This little example shows how to make really simple and yet very nice CSS Menu with slider.
Author:  http://dragan.yourtree.org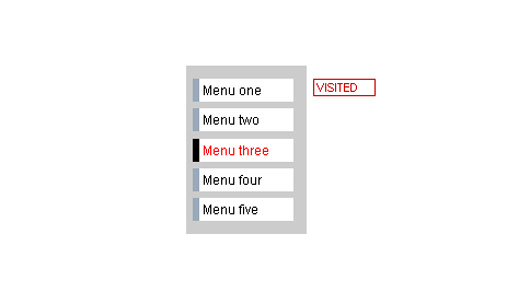 Click any of the links to take you to one of the listed menu demonstrations. Then click your browser's back button to return to this page. You should then see the word 'visited' alongside the menu you selected.
Author:www.cssplay.co.uk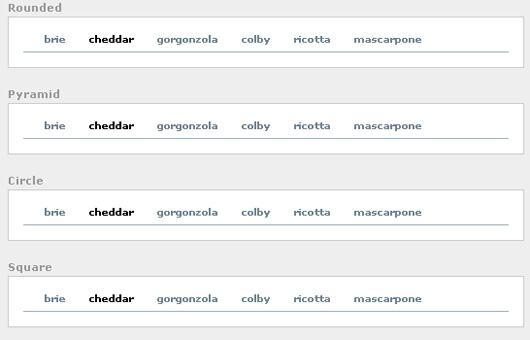 The nice thing about the original mini-tabs is that the border will always be the exact width of the text above it — but you are stuck with a square tab.
Tested in Mac: Safari, Camino, IE5; PC: IE5.0, IE5.5, IE6, Opera7
Author: www.simplebits.com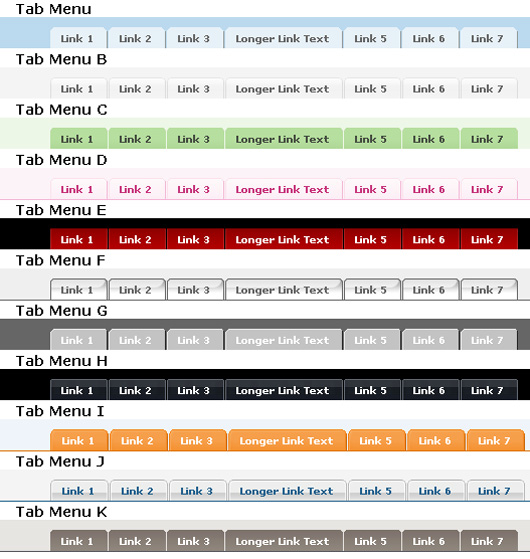 These eleven CSS navigation menus are created using the Sliding Doors technique, and will even work in everyone's favorite browser Internet Explorer. You may download the entire set and use any way you see fit. You may want to clean up the stylesheet, or alter the menu graphics to suit your needs. All the menus can be used for commercial or private use.
Author: www.exploding-boy.com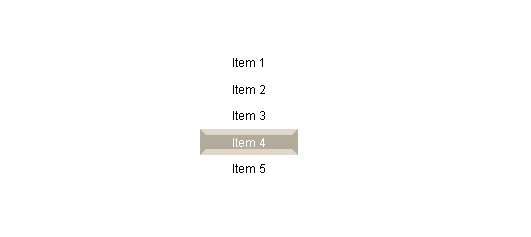 Just a simple change of border style on hover.
Author:www.cssplay.co.uk

That's it. You can view again the live example. Compatibility of the technique should be extended to all modern browsers. On IE5 no bottom border is displayed, while I've tested it with success in IE 5.5, IE6, Firefox and Opera 7.6. Enjoy!
Author: http://web-graphics.com