Free Tools to Search and Identify Fonts
2
The content font is an essential part of your design. Identify fonts help you to choose the best font for your design. In many situations the client requests a specific font style or a specific a font shape for the design. However, they either provide the font for you to implement in the design or just let you guess and try to identify fonts based on a specific image or a similar font from another project or website, which makes the job little bit hard for you.
Among the large number of fonts on the web with different styles, it's would be hard to identify fonts based on the font name. Therefore, font navigator sites can help you to search for the font based on specific criteria, such as a sample image of the font or a number of choices to narrow the font style based on your preferences. In the following post we will introduce a list of font navigator ans search tools that allow you to search for your font's name and style.

Related posts: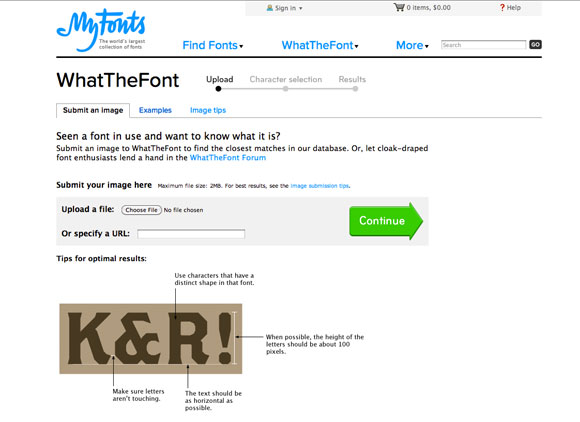 This identify fonts service is part of the Myfonts website and it allows you to upload an image sample of the font or submit a URL that contains the font. Then you can move on to the next step and at the end the results show the font type that you used.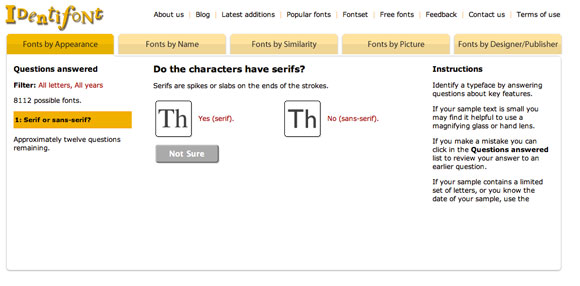 This website is another tool to help you identify fonts; just follow the steps to narrow the search results.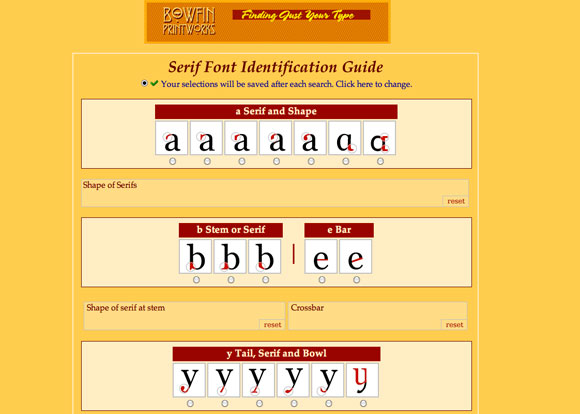 This is another example of an identify fonts tool you can use to search for fonts. It allows you to choose the characteristics of the photo glyphs and shapes.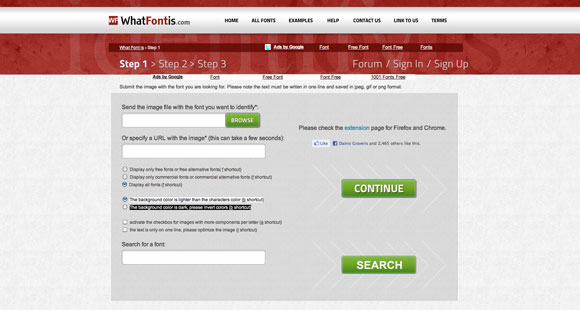 Similar to WhatTheFont, this website allows you to search for images by uploading sample images of the font or add the URL that contains the location.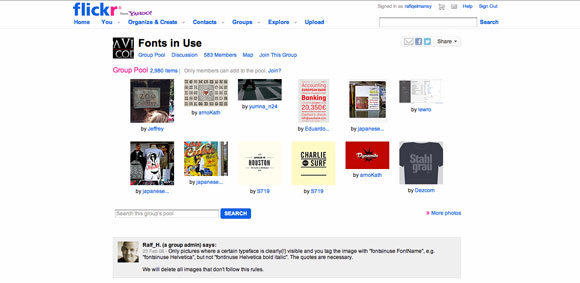 In this Flickr group , you can share image sample of the font and group members tell you the font name or style.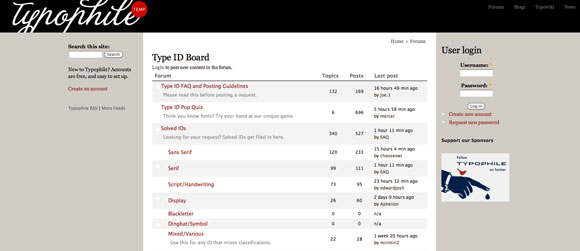 This Typophile discussion board lets you search and identify fonts by sharing the font sample with the board members to suggest the font name or style.
Finally, I hope you find these tools helpful and feel free to share any other resources about font search and identification.