Twitter.com becomes one of the largest social networking community over the web. Alot of people are active users in twitter and being part of this community will help getting more visibility to your site or blog content. Simple attract your site or blog visitors to twitter to join your profile.
In this post, i collected some of the most attractive twitter icons and icon sets that can be used in different types of sites and places. if you like this post and would like to receive such free resources posts right to your email. Join the Free Resources newsletters here.
This twitter icons collection can be adopted according to your site design and the twitter icon placement.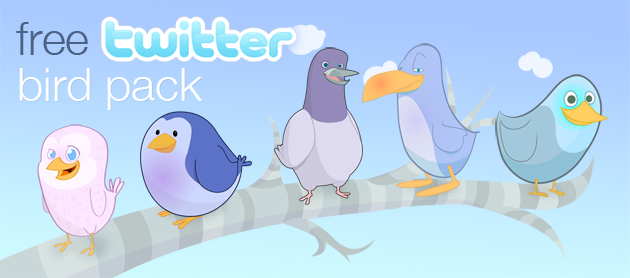 I found this way cool twitter bird on Deviant Arts and really attracted my eyes. I think it can be suitable for certain sites or blogs such as design blogs, kids sites…etc.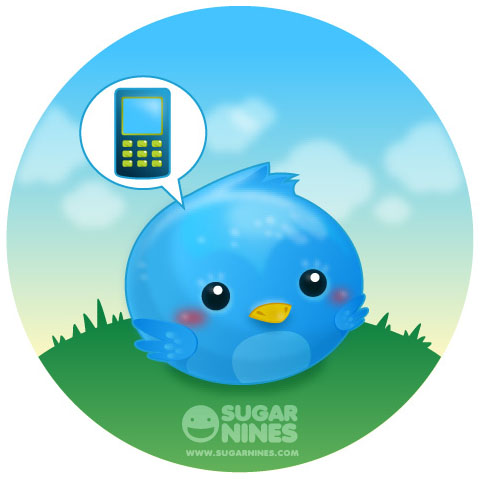 These two twitter icons are the most funny amazing twitter icon ideas, and I recommend it to attract more users to your profile or site.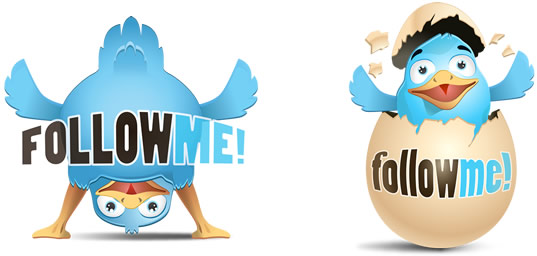 Unlike the above funny twitter, this one is funny but can be used in variety of sites and blogs. It also, give you the ability to change the text in the label to fit with your needs.
Tweeties: a Free Twitter Icon Set
This cute free twitter icons are available in different sizes.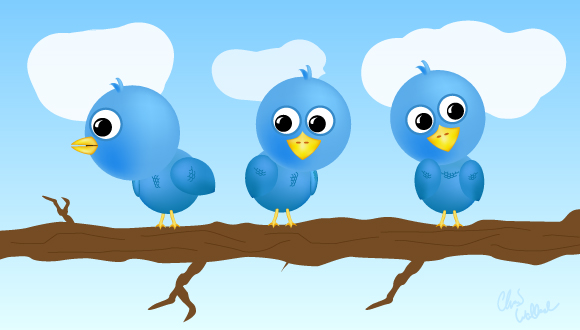 The Cutest Freebies: Twitter Bird Icons & Illustration
This very cute free download twitter bird is available in both icon and illustration format.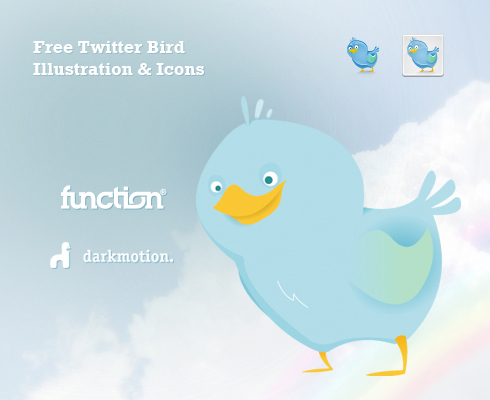 This free vector twitter icon set is free to download from the link above.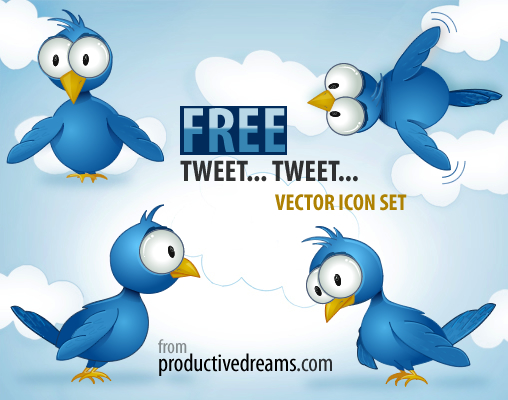 Free Twitter Icons – Happy Birds
4 free download twitter icons. You can use these nice free twitter birds in your site and blogs.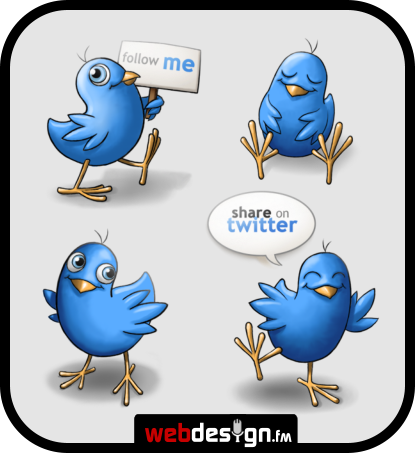 This site provides free twitter icon embed by using the free twitter code provided to the site next to the twitter icon or banner you desire. You can choose between variety of twitter icons designs.

IconTexto WebDev Social Bookmark
This cool twitter icon merges the twitter bird and twitter button.