Unbeatable Android Apps for Graphics Designers
10
Searching for the best Android Apps for Graphic Designers? Your search ends with this article and here is your opportunity to explore the cloudless skies of Android Apps. If you really want to extract the untapped potential offered by the android platform, you have to transform your Android powered Smartphone into the perfect pool of Android Apps.

The Linux revolution possesses the zest and fervor for accelerating the growth of creativity arena among the Android Apps. The enthusiastic Android developers reduced the distance between the Androids and the graphics world. The extensive freedom offered by this open source medium makes it the perfect marketplace for the Graphic Designers and Web Designers to reach out more advance levels of applications through their Android devices.
Before reading the rest of the article, do not forget to check these related topics:
In this technology driven world, your smartphone is more than just a Smartphone if you have the indigenous blend of perfect apps that makes it "different" in terms of usability and functionality. With the advent of visual media across all sectors and the ever increasing market demands, Graphic Designing is reaching its pinnacle for the foreseeable future.
If you are a gifted Graphic Designer and the proud owner of an Android smartphone, you definitely need some of the best-of-breed Android apps for your device.
Free and Paid Android Apps
The Android marketplace offers a great range of both free and paid Android apps. But, what makes the difference? Are your existing apps proficient enough for a designer? What are you expecting from an app for Graphic Designers? If such questions are bubbling up in your mind, read on!
The comparison between the free and paid apps can be best outlined by projecting the features offered by these. You are lucky enough to get some of the incredible Android Apps for free from the Android market. You can easily download these apps and install in your Android device. On the other hand, you may go for advanced and paid Android Apps that offer comparatively enhanced features than free apps.
When you search for an Android App, it is often better to check out the user ratings and reviews so that you can reach a conclusion easily. Here are some of the best Android Apps that cater to your interests around Graphic Design and Art.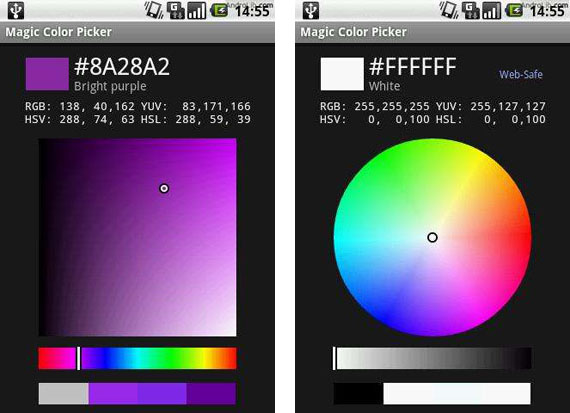 It is a must-have Android App for designers for powerful and effective color selection. This app makes it easier to use the color wheel to browse different colors. The values of colors are provided in various formats like HSV, RGB, HSL, YUV and Hexadecimal.
Features:
The web palette can be displayed by using either sliders or palette option.
The Magic Color Picker displays the colors in HEX or Decimal format and is perfect for Artists, Programmers and Graphic Designers who deal with different color modes and models. For your surprise, this android app is absolutely free!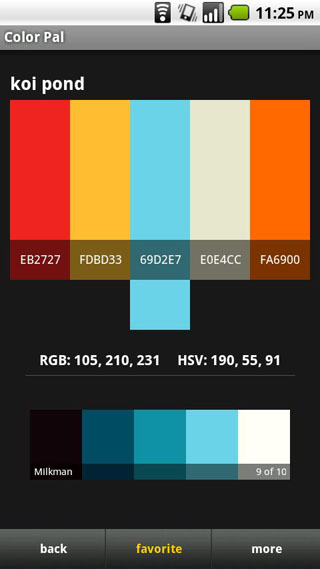 Confused about choosing color palette? Color Pal is one of the best apps available in the Android market and a true color palette tool for your device. You can readily expand the palette options by selecting a specific color on the palette. Different color values like RGB, Hexadecimal and CMYK are conveniently and perfectly located below each color.
Features:
The color palettes can be easily saved to your favorites or you can email it to your client or friend.
Easy swipe through features to check out related palettes.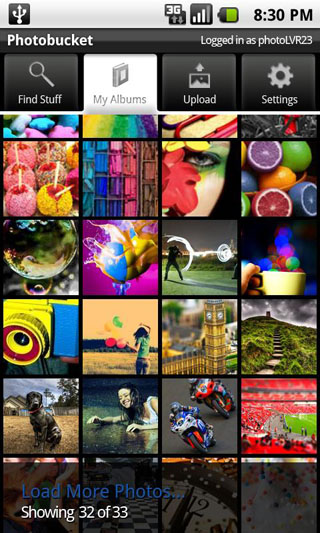 You can take your Photobucket everywhere with your Android smartphone by accessing your Photobucket account using the Photobucket Mobile apps. It is perhaps the necessity of every Web Developer or Graphic Designer to access their accounts so that capture, download or upload photos with ease.
Features:
Manage Photobucket albums and can browse different categories.
Can copy URL links of images from your account and post on web. This Android app is completely free to download and use.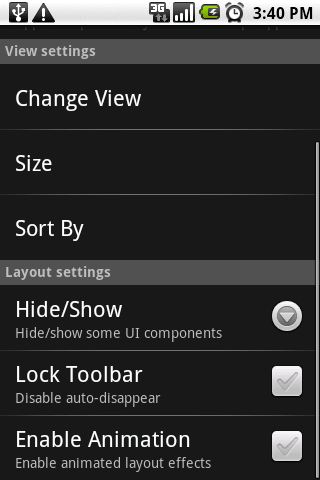 You can manage your image and sketch files using your Android so that, it makes it easier to transfer these files from your mobile device to PC and vice versa. It is the best way to go with advanced file managing options.
Features:
Featured file management app which explores PC and your android phone. Improved ZIP features and enhanced toolbar.
Multi-select, multi-send and manage apps.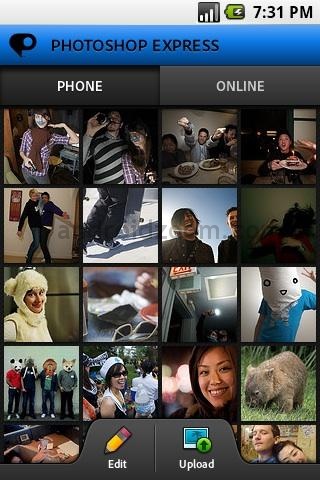 Looking for the best photo edit app? You can toggle the exposure or contrast of your photo or you can quickly crop out the out of focus details from your photo using the Photoshop Express app. It comes with well-packed image processing functions so that you can enjoy the benefits of Photoshop from your android device. While comparing to its desktop counterpart, it showcases limited functionality but, offers basic functions of the standard Photoshop software.
Features:
Color-correct and touch features with just a finger touch.
One-touch effects Vignette and Warm vintage. Photoshop Express recharges your Android phone with specialized features. This app is completely free!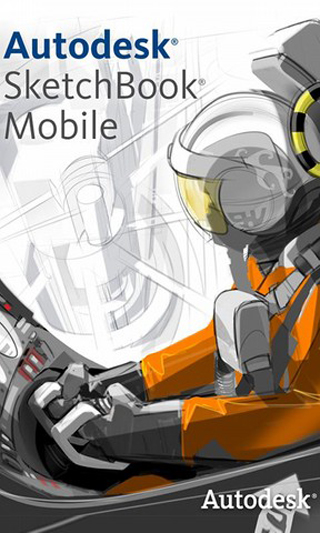 It is the latest app with powerful functionalities that makes your mobile device the perfect work platform. The combination of high-quality markers, digital pencils and gesture-based artistic interface helps the Android users to create Artwork on-the-go. This is a favorite app for a wide range of Graphic Artists, Designers and Illustrators.
Features:
Extensive layering capability and brush options.
Can slide the opacity of the currently used tool. Professional grade app with complete set of sketching tools. It is a paid Android App that is available from the Android market.
It is a convenient tool especially for Graphic Designers who work with both Print Media and Web. If your area of work demands pixels to inches conversion and vice versa, you can definitely go for this app. You can make use of the "useful charts" for reference.
Features:
Choice to convert with the desired resolution range (low, medium or high).
Instant switching from one option to another.
Finally, we hope you find the above applications useful and help you in using your mobile device to create creative content and do not forget to join our RSS feed to receive more of these resources every day.