Useful Online Graphic Design Resources to Improve Your Skills
5
As a self-learner designer, I believe that learning through the internet is one of the most important resources especially when the design field is updated very rapidly more than the usual updates in the collages or school's syllabus.  I do not claim that the regular schools and collage syllabus is not important.

Actually, it is important because it gives you the basic knowledge and put you on the right track of your career, but not all of us did get the chance to study design in collage or got the chance to join design courses. Furthermore, collage syllabus and courses knowledge ends with the end of the course which drive designers to seek more knowledge, course or further training to keep their information fresh and update it along with the design tools and industry update.
Before reading the rest of the post, do not forget to check these related topics:
However, there are other resources that can help improve your design skills and help learning new design tools and features. These resources can be books, video tutorials or the internet itself through articles and blogs that provides updated information about different types of design knowledge including tutorials, tips and creative profiles for inspirations and learning new ideas.
In this article, I would like to cover some of these recommended resources that you can depend on to learn and keep your information updated about design tips and tools. These resources can be a good list for your long-term learning plan that I have covered before in How to Build a Self-training Plan.
.
Are You Ready for Self-learning?
Many people start in self-training plan and never finish because the self-training require self-obligation when the other training methods obligate you with scheduled courses, exams and timeline to finish the training. The ability to obligate to self-training plan can provide flexible learning because you can learn in your work, home and even your car such as listening to the technical Podcasts while driving.
Since many people think the self-training is easy, they do not take it seriously and this is the first of the last of the training. The first step is to take the plan seriously to be able to finish it. Next, you have to allocate time and provide timeline for your plan and this time should be important to meet. This way you make sure that you will finish the training in specific amount of time and does not take you eternally to finish a course or specific training.
The second tip is to be focused. Many think if the self-training is easy, then they can start in two or three courses at a time. This is not true especially when you have limited time for training. It is important to focus on one course, book or article and once finished more to another, that way you can ensure progress in your training instead of distorting your focus, effort and time in vain.
Resources to Learn Graphic Design Online
The training resources vary from books, video and articles. You can choose the best that fit with your needs and which method do you prefer the best. Generally, the books and video courses can provide complete training about specific topic or cover complete part or technique in the application. The articles are usually giving tips, tutorials and tricks to do effects or learn about a feature. Therefore, book or video courses and articles are important to use as learning methods on your learning plan.
You can see below that I tried to list the important book publishers who are concern about the design topics the video courses sites and the websites and magazine that provides daily updated articles about design tips and ideas.
Books
The list below shows the book publishers who frequently release graphic design related books. You can check these Amazon for books from these publishers or directly visit their websites: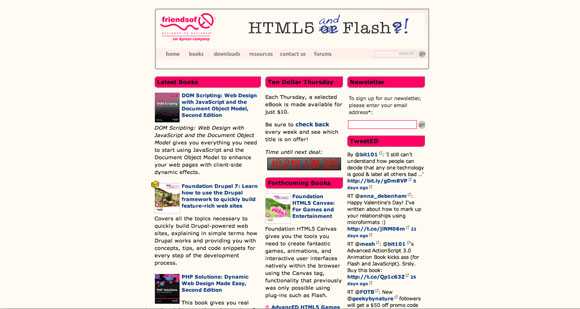 Video Tutorials
Video tutorials can be complete courses in video series or separated videos that shows some tips and tutorials about specific features.



Blogs and Online Magazines
Blogs and websites that cover design topics and tutorials are increasing and provide frequent and updated content every day, the below examples show some of these sites and magazines.