10 Beautiful Vintage iPad Wallpapers
0
Little is more evocative of the modern digital age than iPads. They are pretty much just touch screens designed to access the internet, and they have revolutionised how we scroll through content, watch TV shows and films online, how we keep in touch with one another and even how we watch things on our actual televisions. After all, live blogging and tweeting TV events only became a "thing" once iPads were more or less mainstream.
The interesting contrast inherent in iPads is that, for all their modern-ness, they also promote more traditional styles of design. There are millions of options online for iPad wallpapers, such as this collection ranging from Hello Kitty to flaming flowers, this collection starting with paint splashes and ending with chicklets, and this collection of iPad Christmas wallpapers. There are also many available with a vintage theme, probably because people want to link one of their most advanced pieces of technology with a rosy view of past aesthetics. In that way, they can have the great styles of the past on their modern gadget.
And when vintage iPads are done well, they really are great. Below is a collection of some of the most beautiful vintage iPad wallpapers out there.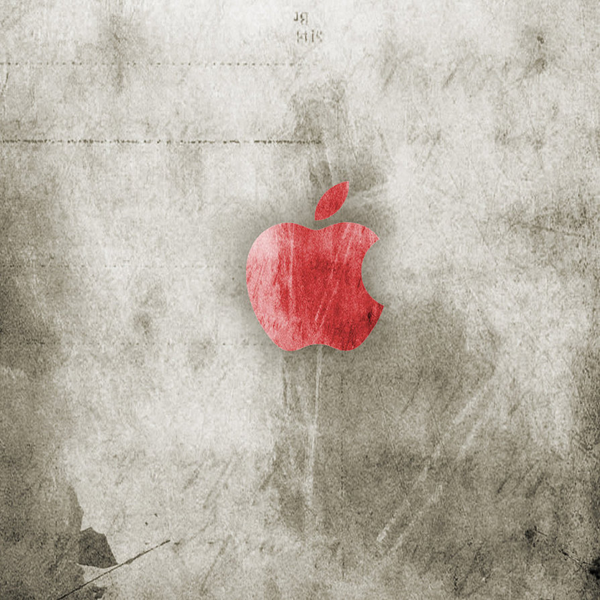 Source: Kebuter on DeviantArt

One of the coolest vintage aesthetics is industrial chic, as this first example demonstrates. The overall look here is suggestive of metalwork, complete with buffing, scratches and pencil calculations made right on the metal. Even the Apple logo keeps that theme going: it looks almost like it's made of molten metal.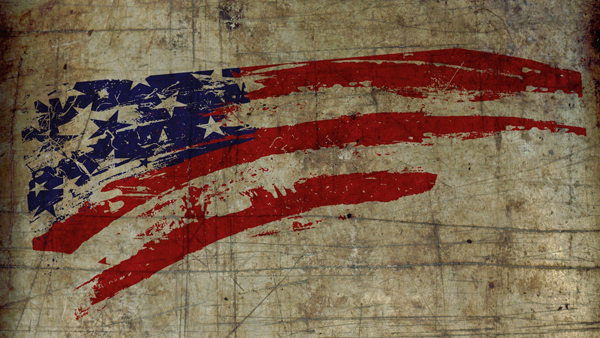 Source: HDwallpapersin

This is another great example of industrial vintage cool, mixed with a suggestion of street art. The graphic seems to suggest a corrupted American patriotism, and the background is reminiscent of a crumbling wall. Like one might see in a dying American city such as Detroit, perhaps.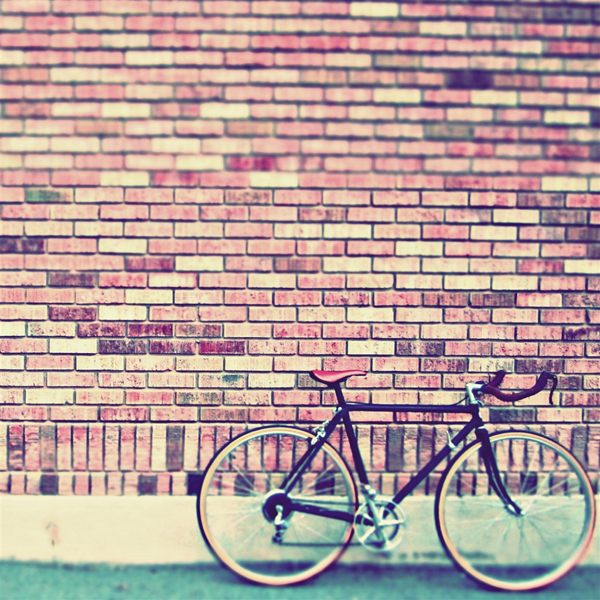 Source: I like wallpaper

This wallpaper, by contrast, takes a much softer approach to vintage cool. This is perhaps a bit surprising, given it is a photograph of a guy's bike against a brick wall. Still, the Polaroid-esque filter and the resultant colour palette makes the wallpaper seem happier, like a great memory fading with time but retaining a certain warm feeling.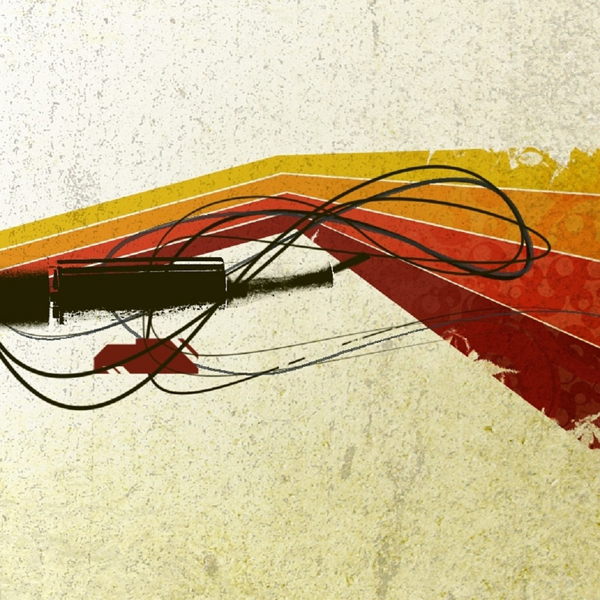 Source: Iwallscreen

This graphic wallpaper is clearly inspired by 70s and 80s graphics. The colour palette and the graphic lines come straight out of the early proto-music videos of the era, a suggestion emphasised by the inclusion of a faded image of a mic. If you look at this wallpaper long enough, you might even start hearing some classic raps by the likes of The Sugarhill Gang.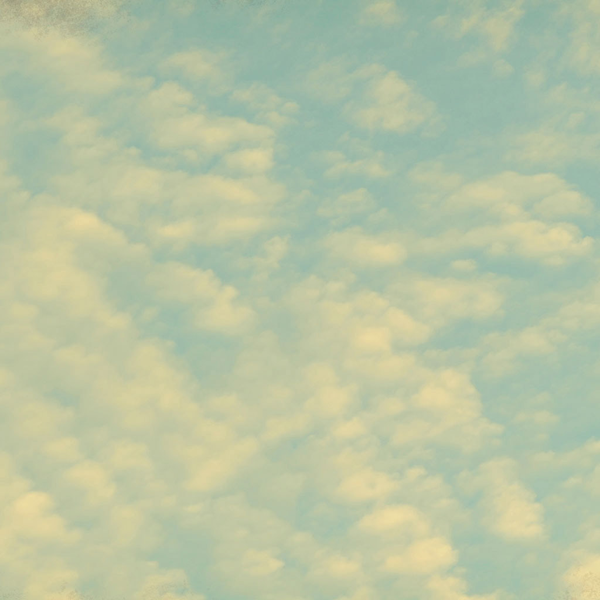 Source: Iwallscreen

Like the bike wallpaper above, this wallpaper brings to mind memories that are beginning to fade around the edges. In this case, the memory is of long summer days spent spotting shapes in clouds, running around with friends and generally just enjoying the moment.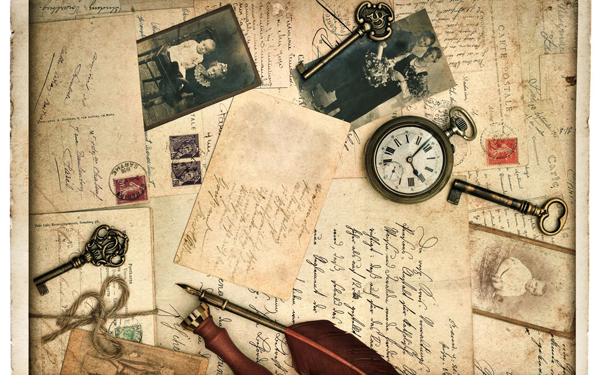 Source: Wallpapersas

This wallpaper isn't so much vintage-inspired as it is a collection of old objects. It almost looks like a forgotten draw in your grandparents' desk, filled with letters, photographs and other precious objects, though the meaning behind them may have been lost to the mists of time.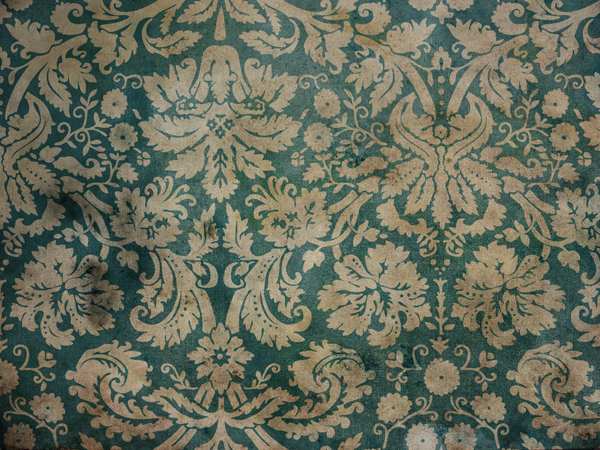 Source: Supamadi

One of the most visually interesting things about past design aesthetics is the pattern you find in them. Damask is a classic wallpaper pattern that has found its place in just about every decade since it first appeared. It can take on trendy colours to stay up to date, and it can become more or less ornate as the time dictates. But once you add a few stains, it instantly becomes an aged, atmospheric relic.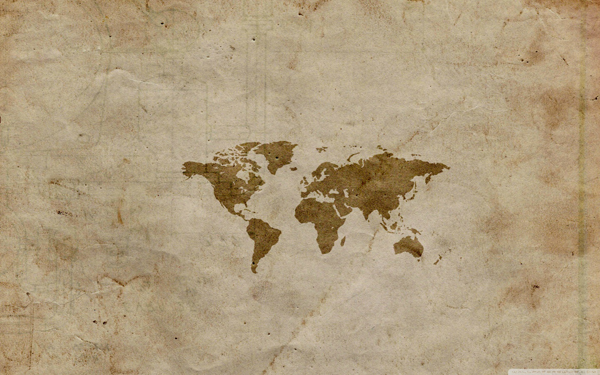 Source: WallpapersWide

In any collection of vintage anything, there will without fail be a map or two. Back in the day, maps were the main way people understood their place in the world and how they related to the rest of the planet. By shrinking the map right down to a concentrated blot in the centre of the wallpaper, this one evokes that feeling again. Our iPads are what help us understand our place in the world, just like maps used to do, and they also shrink our world, enabling us to communicate with anyone, anywhere on this tiny planet.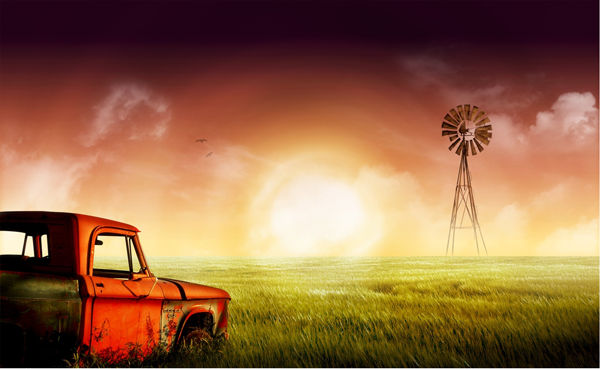 Source: HDwallpapersin

A vintage truck and a rusting windmill frame the sunset in this wallpaper. The heavy contrast between light and dark and the hyper-real colours make the image look like it has faded in that intense sunlight, and the subjects of the photograph all bring to mind a past where farmers worked hard in fields that stretched on forever.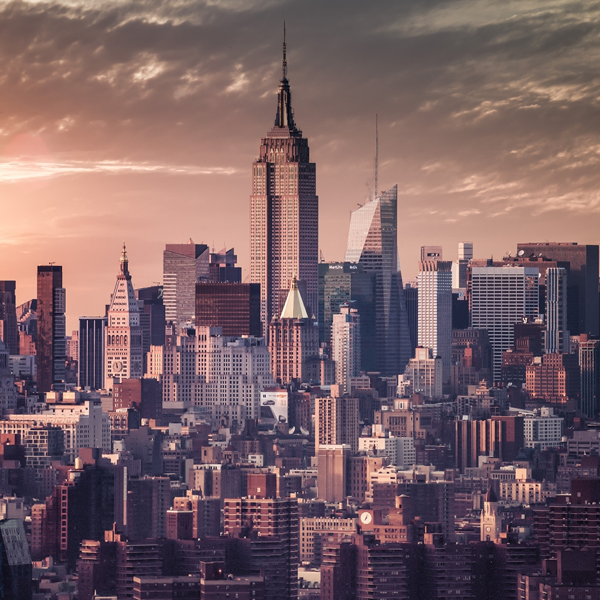 Source: I like wallpaper

This wallpaper, by contrast, takes a completely different setting – a modern city – and brings to mind a time period that seems similar to the one above, again just through the use of faded colours. The washed out pinks and steel greys of this image makes the viewer think of the optimistic post-war era, even though you can see modern skyscrapers being built in the centre of the image.
As these wallpapers demonstrate, vintage wallpapers can cover a range of styles, subjects and time periods. All you have to do is pick the one that resonates with your own personal style best.
If you're interested in more wallpaper posts, check out these amazing minimalistic wallpapers, these cute cartoon wallpapers or these Valentine's Day wallpapers!