20 Useful 3D Illustrator Tutorials for Best Practice
3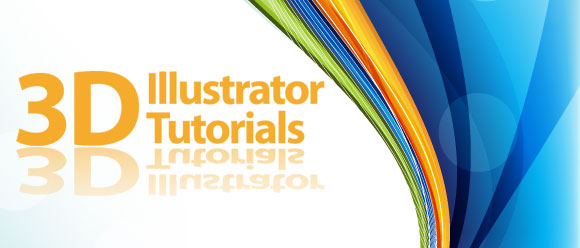 Adobe Illustrator is one of the most powerful tools that lets you create vector graphics in both 2D and 3D. Learning about the Illustrator tools is not enough to know how to use these tools in the real life. So, you need to practice and learn the tips and tricks associated with each tool to be able to create amazing vector artwork.

Creating 3D in Illustrator can be achieved through two methods. The first one is to mimic the 3D shadows and reflections using the 2D tools, which is very common to create 3D look objects in Illustrator. The 3D tools are another method to create 3D objects based on 2D paths. This great tools give you the ability to edit the 3D object after applying the 3D setting to it.
In the following Illustrator tutorials, you will learn different tips to create 3D effects in Illustrator. Hope you enjoy this collection and find it useful.
This tutorial aims to show you how to create complex cruise ship in Illustrator using the vector lines and based on a real ship diagrams.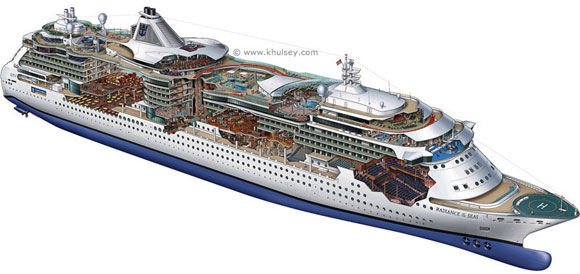 in this Adobe Illustrator tutorial, Ubiratan will show us how to create a realistic pendrive only using shapes and gradients. Observation to details like lights and shades can make all the difference. Hope you enjoy it!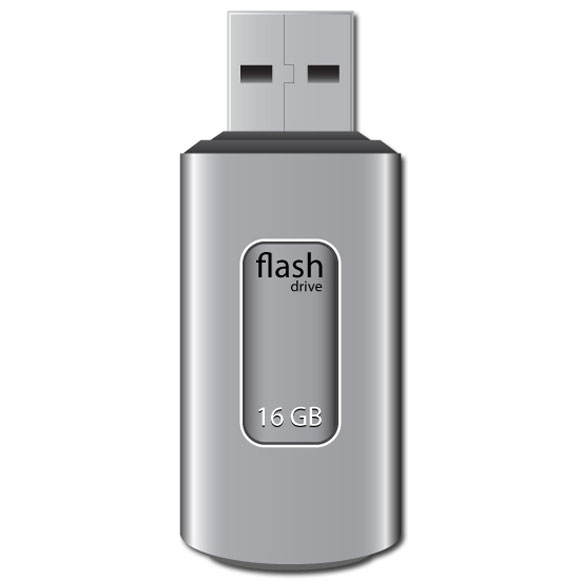 In this Quick Tip, you'll create a Symbol, which you will then map to a 3D globe. The result looks like a ribbon wrapped around a hollow sphere.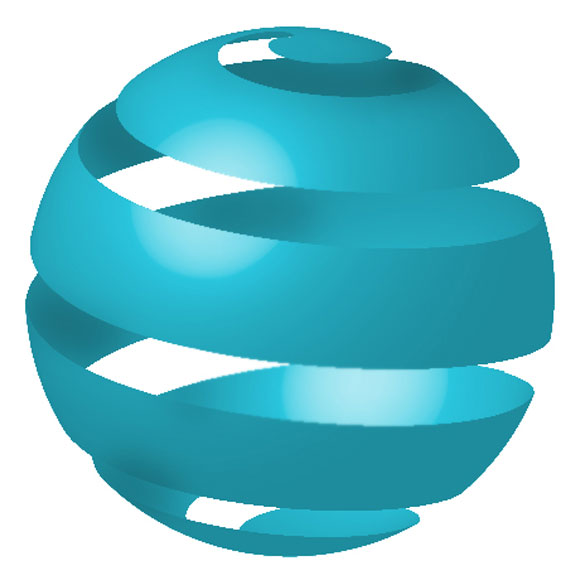 In this tutorial, Vectortuts will be taking those skills up a notch and discussing how Illustrator deals with transparency in 3D objects. In just a few steps you'll have created a plastic cola bottle, which is ideally suited for those of you involved in product marketing.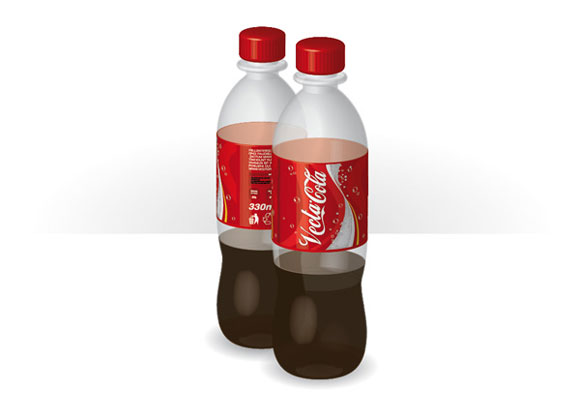 In this tutorial, you'll learn how to create a baseball bat and a baseball using Illustrator's 3D tool and blends. We'll utilize 3D art mapping for texture creation and pathfinder tools to create this classic illustration of a bat and ball.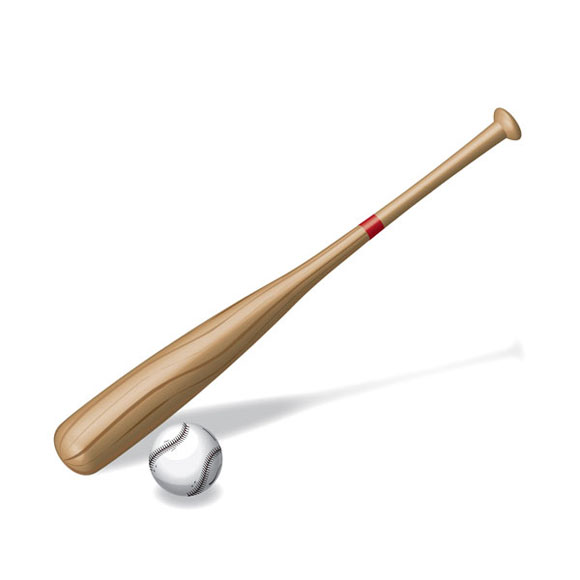 Illustrator has offered a range of 3D tools for some time and this tutorial aims to get you started familiarizing yourself with them. We'll be creating a can of beans, built entirely from vectors, using the Symbols palette, the Extrude tool and Illustrator's Image Mapping.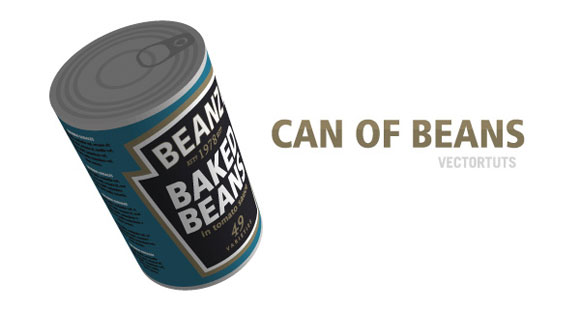 This tutorials will give you some tips to spice up your chart flat figures by converting it to 3D effect.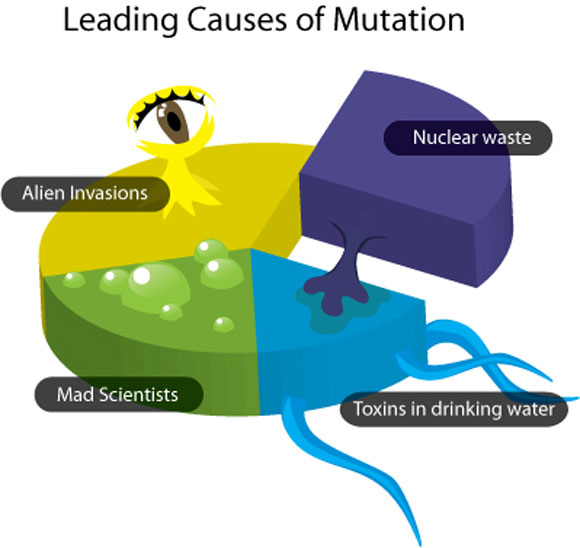 In this lesson we are going to create a 3-Point Perspective-view drawing of a generic car, working from plan and elevation view reference only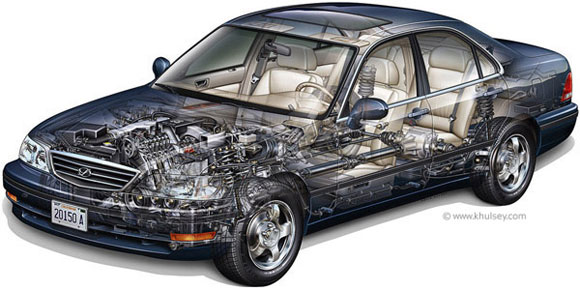 the below tutorial shows how to create a 3D text effect in Illustrator without the need to use any 3D applications.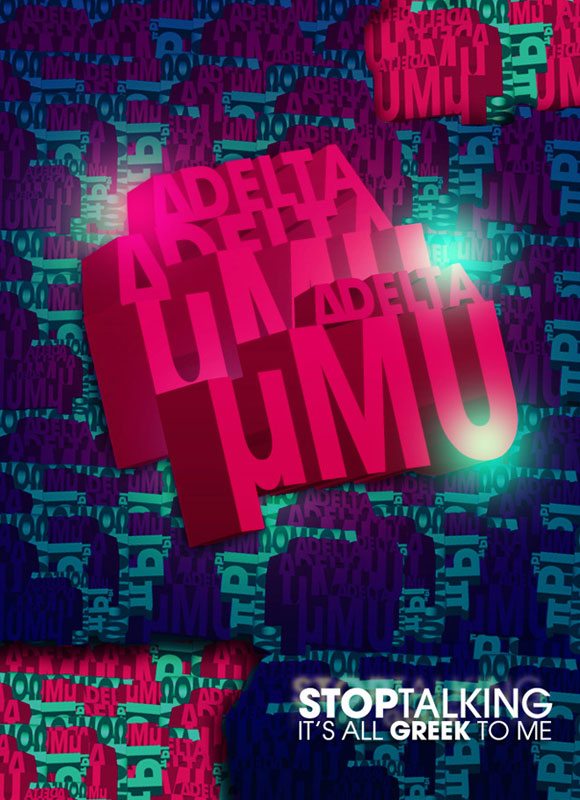 Adobe Illustrator has some nifty built in features when it comes to working in three dimensions. This example gives a quick walkthrough on using such features to create a 3D rotatable globe, allowing the earth to be revolved in order to show the desired countries and continents.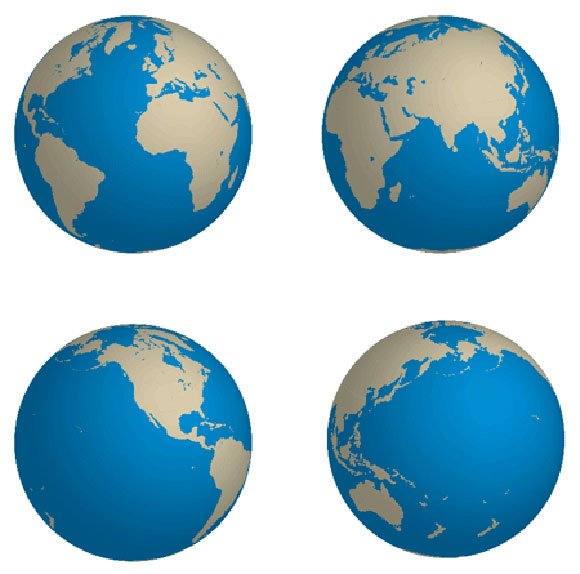 Often after approving the final label's design, clients will want to see the design mocked-up as a package. Starting with a final label design, we'll use Illustrators mesh tools to simulate a 3D package design. Let's go ahead and do that!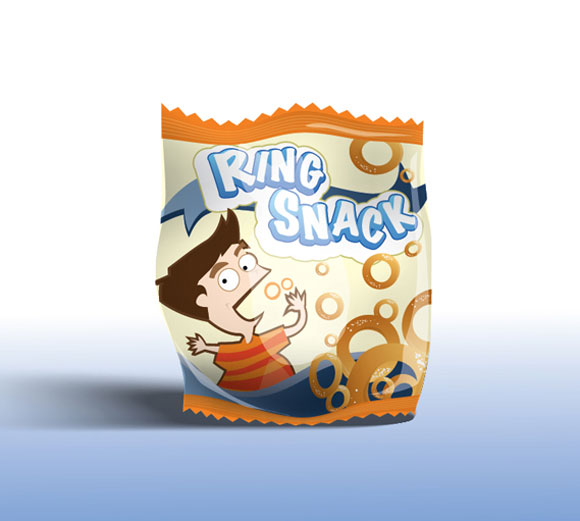 Before you start reading this tutorial, make sure that you're using Adobe Illustrator CS 5. Earlier versions of Illustrator will not work, because there's no Perspective Grid tool. It's possible to make this logo in earlier versions, but without Perspective Grid Tool you are most likely to screw up the perspective and make the logo look cheap. That's not what you want, isn't it? So go ahead, and update it – sooner or later you'll have to.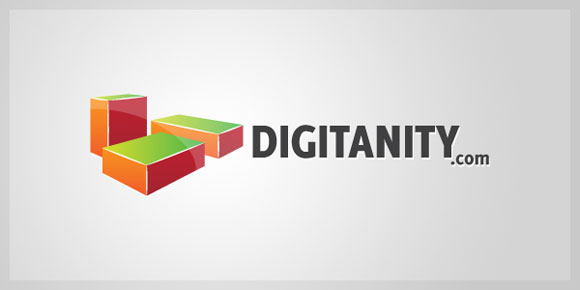 In this tutorial you will learn how to create a detailed three-dimensional image of an Airplane based on two two-dimensional plans. The knowledge acquired will help you to simulate a three-dimensional image of many different complex objects.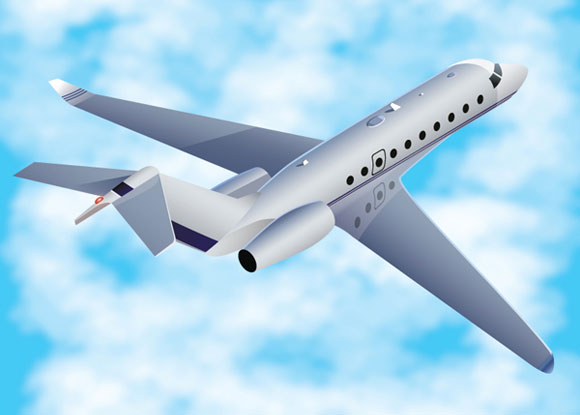 This tutorial shows how to use Google map as a guide to create a vector map in Illustrator.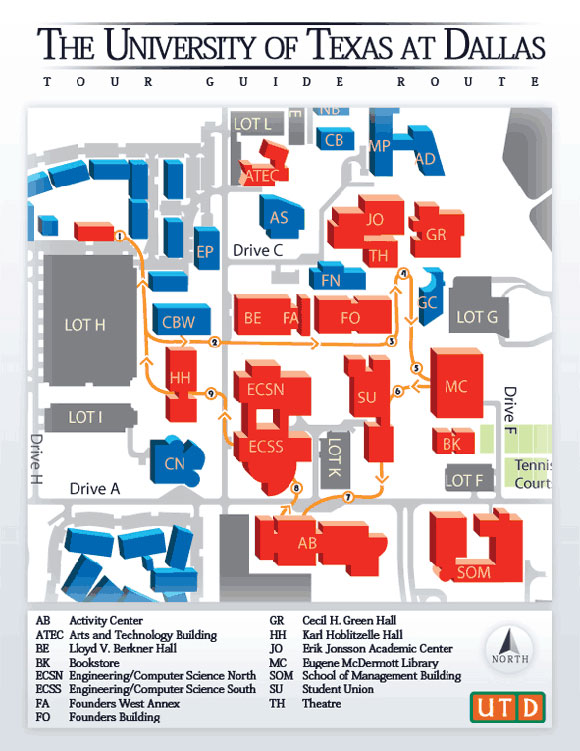 In this tutorial, you will learn how to create a 3D sandwich using easy to understand steps and techniques. We will use the 3D Extrude & Revolve Tool with some simple shapes to make a tasty looking BLT sandwich.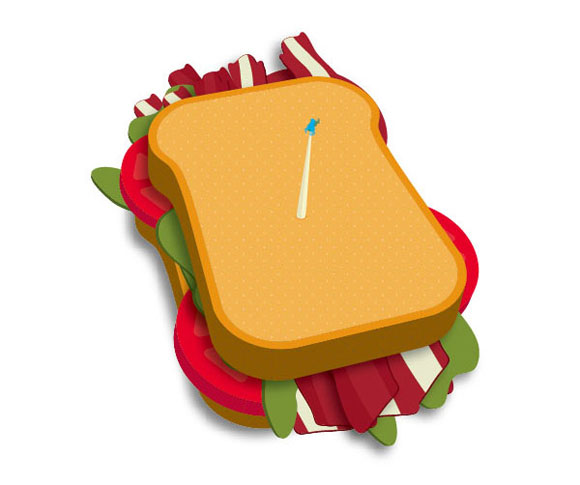 In this tutorial, you will learn how to create 3D Effects using different shapes and effects.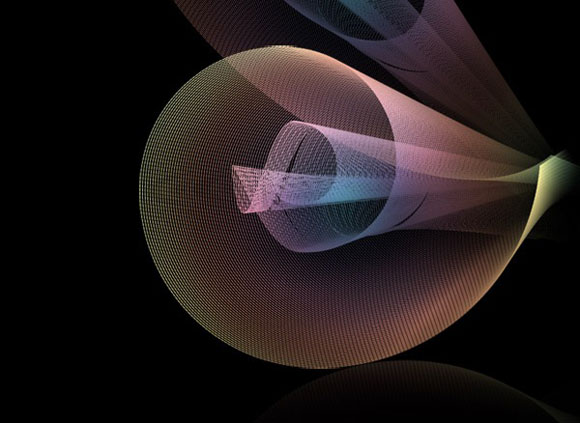 In the following tutorial, you will learn how to create a glassy text effect in Illustrator. We'll learn some simple techniques to enhance our types giving them gloss and shine.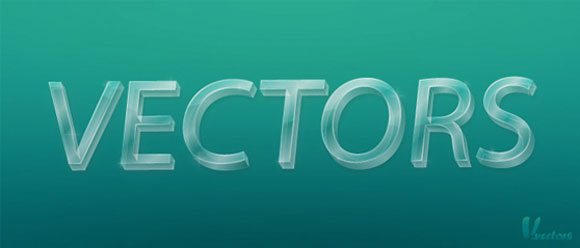 In this step-by-step Illustrator tutorial, you will learn how to make a photo realistic vector orange using Adobe Illustrator CS3. We will cover lots of Illustrator effects like sponge, plastic wrap and accent edges. A very good Illustrator training tutorial for beginners on drawing fruits.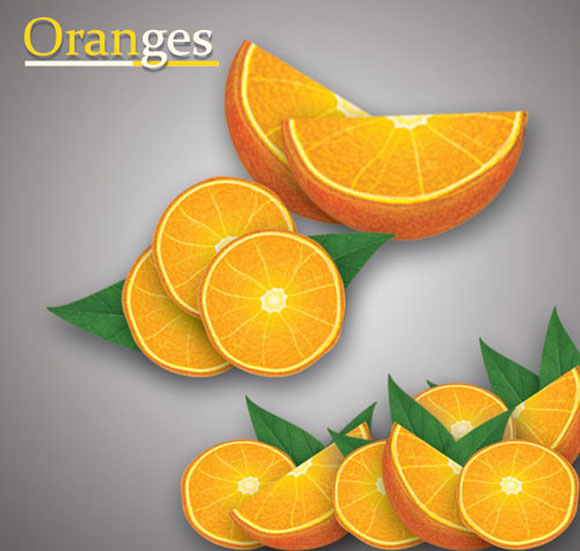 In this tutorial, you will learn how to create a Omspace 3D cylinder in Adobe Illustrator.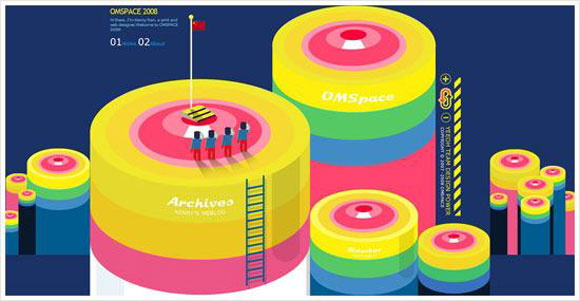 Through the below tutorial, you will learn how to create 3D shapes with the 3D tool in Illustrator.