New Vector Designs Collection Free to Download
0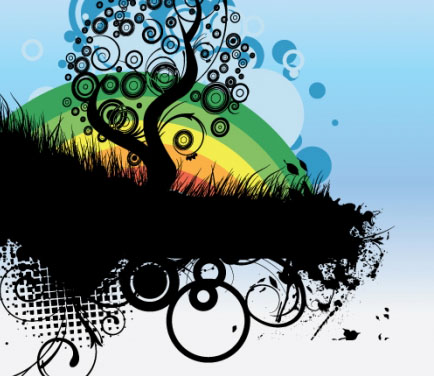 I was looking for vector resources when I come to Designious site, where I find alot of cool vector designs for desktop, icons and event t-shirts. I selected three free cool vector designs to share with all of you.
Rainbow Swirl Tree
The first vector illustration is for a swirl tree with a rainbow colors in the background. as you see in the preview below:
Download the free source file for this vector illustration here.
ButterFly
The second vector illustration is for  cycles and butterfly.
Download the source vector file here.
Green Golf
The third file is for an illustrated girl on a golf land.
Download this source vector file here.