Amazing Creative Advertising Ideas
19
Are you always search for amazing creative advertising ideas over the web? are you addicted to these interesting ideas over there? I am too. I like to see new creative ideas for learning and enjoy abnormal advertising methods.
This post includes some wonderful ideas for some house holding trademarks. I always try to gather one and more ideas to share with you. So, if you like to get more of these ideas, join the Free Resources News here and receive it direct to your email.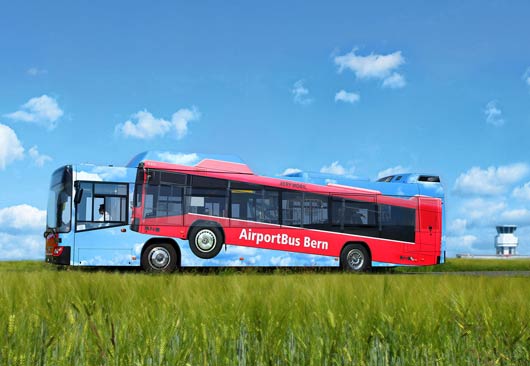 Advertising Agency: Neue Lgk, Berne and Zurich, Switzerland
Creative Director: André Benker
Art Director: Stephan Wittwer
Copywriter: Lukas Schmid
Illustrator: Dominic Beyeler
Photographer: Jonas Spengler
Released: March 2009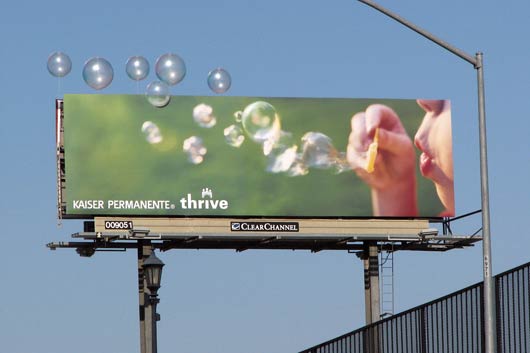 Advertising Agency: Campbell-Ewald Los Angeles USA
Creative Directors: Mark Simon, Mike Conboy, Neville Anderson
Art Director: Chip Kettering
Copywriter: John Dolab
Photographer: Stock
Retouching: Art Johnson, 3PointsBlue
Released: July 2008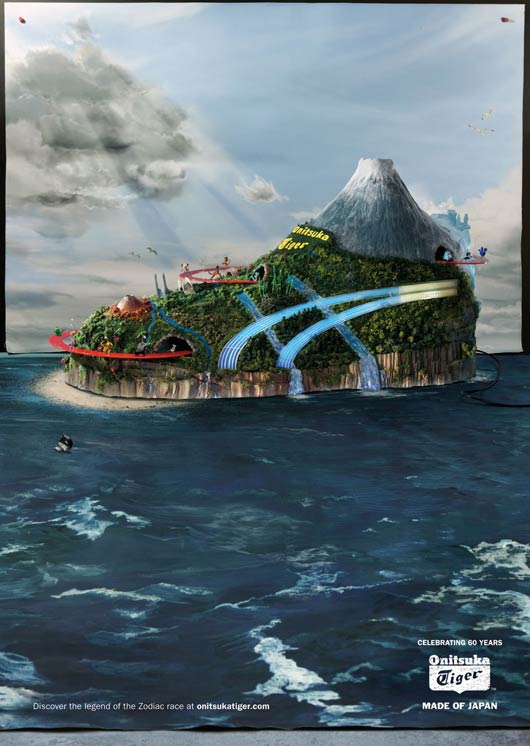 Celebrating 60 years.
Discover the legend of the Zodiac race at onitsukatiger.com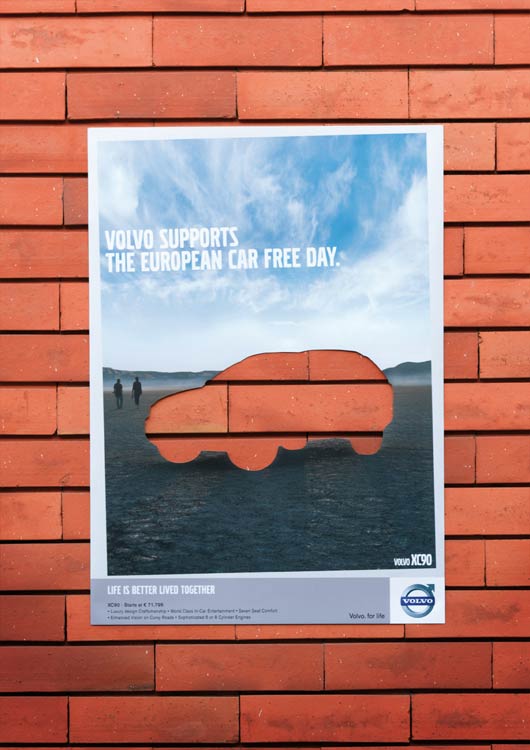 Volvo supports the European Car Free Day.
Advertising Agency: Fuel Lisbon, Portugal
Creative Directors: Marcelo Lourenço, Pedro Bexiga
Art Director: António Silva
Copywriter: Richard Warrell
Photographer: Volvo Archive/ Snipershot
Other additional credits: Producer: Luis Silva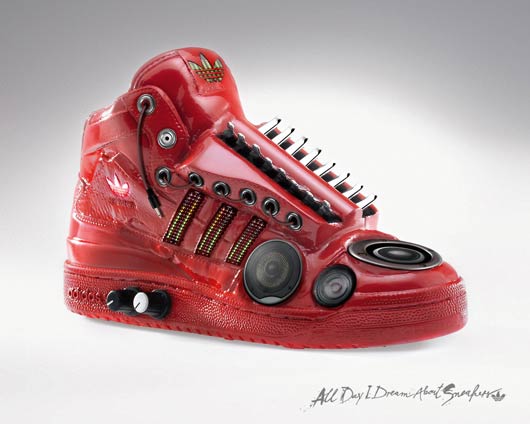 All Day I Dream About Sneakers
Advertising Agency: Lifelounge, Melbourne, Australia
Creative Director: Daniel Pollock
Associate Creative Director: David Ponce de Leon
Art Director: Dimitri Kalagas
Copywriter: Chris Cork
Designers: Dimitri Kalagas, Yolanda Collins, Michael Pham
Published: September 2008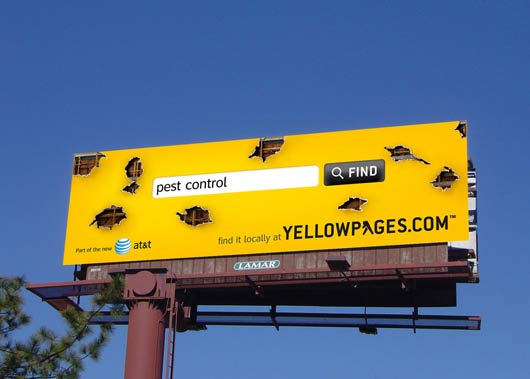 Find it locally at yellowpages.com
Advertising Agency: GSD&M Idea City, Austin, USA
Creative Director: Mark Taylor
Group Creative Directors: Brent Ladd, Steve Miller
Creative Director: Bryan Pudder
Art Director: Matthew Barker
Copywriter: Stephen John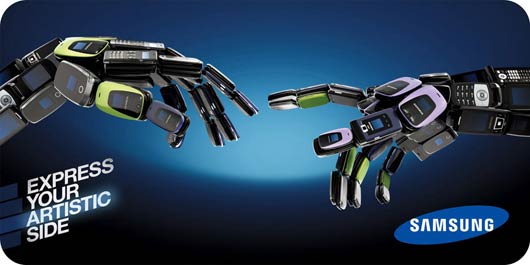 Creative Agency: Cheil Worldwide, Toronto, Canada
Executive Creative Director: Tom McManus
Associate Creative Directors: Noreen McDermott-Santilli, Derek Neal
Art Director: Derek Neal
Writer: Noreen McDermott-Santilli
Jr. Art Director: James Tuer
Senior Account Manager: Angela Fitzpatrick
Sr. Broadcast Producer: Tessa Waisglass
Account Coordinator: Justyna Leitgeber
Director: Chris Christodoulou
Production Company: Saddington & Baynes, London
Director of Photography: Will Powell
Lead Technical Director: Kevin Shepherd
CG: Kevin Shepherd, Mark Longworth
Retoucher: Christopher Peabody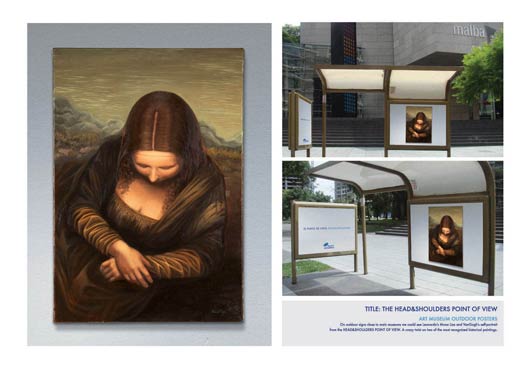 The Head&Shoulders point of view.
Advertising Agency: Del Campo Nazca Saatchi & Saatchi, Buenos Aires, Argentina
Creative Team: Mariano Serkin, Maxi Itzkoff, Lucas Panizza, Norberto Vatrano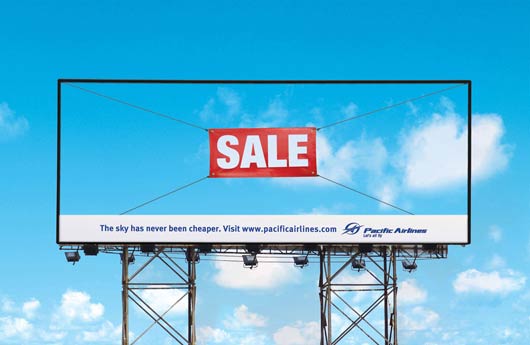 The sky has never been cheaper.
Advertising Agency: Saatchi & Saatchi, Vietnam
Published: Published 2007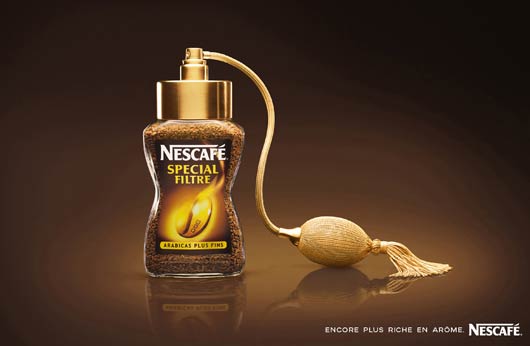 Still richer in aroma.
Advertising Agency: Publicis Conseil, France
Photographer: Roberto Badin
Creative Director: Olivier Altmann
Art Director: Quentin Schweitzer
Copywriter: Nicolas Callot
Art Buyer: Marie France Capri
Model maker: Olivier Favart
Retouching: Asile