Amazing Paper Sculptures Made Out of Books
0
Thomas Wightman is a graphic design student at Edinburgh Napier University. He has great passion for creativity that extends the borders of design and typography to reach other fields, such photography, illustration, and art directing.
Paper sculptures are one of his unique ideas that he uses to visualize different concepts as we will see in the two amazing pieces below.

The first paper sculpture artwork by Thomas Wightman is a unique graduation project in which he uses a visual metaphor to obsessive-compulsive disorder (OCD) as the patient repetitively checks things over and over again.
The idea that is based on leaving this disorder (OCD) untreated can lead to more complications. Thomas visualized this idea by sculpting moths eating and damaging old books similar to the damage caused by untreated OCD.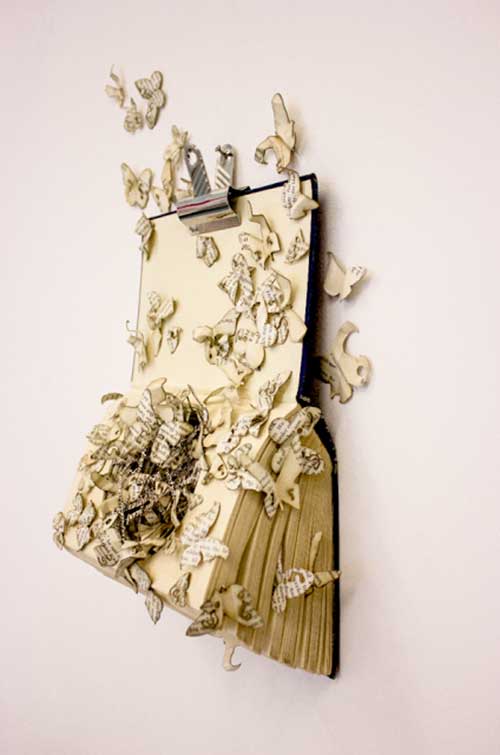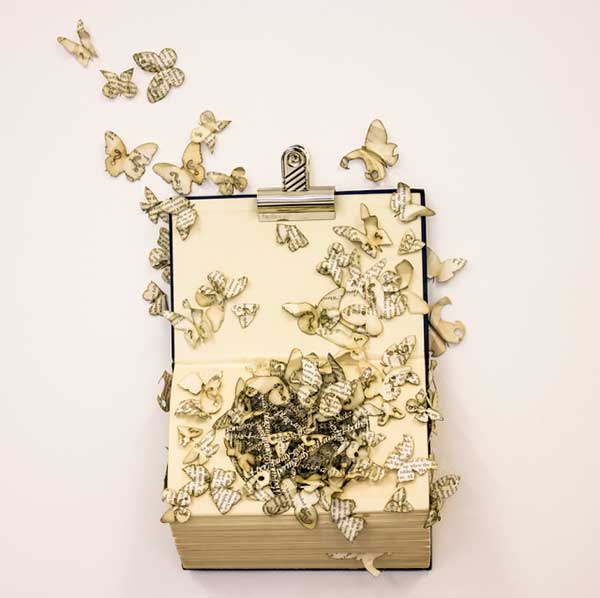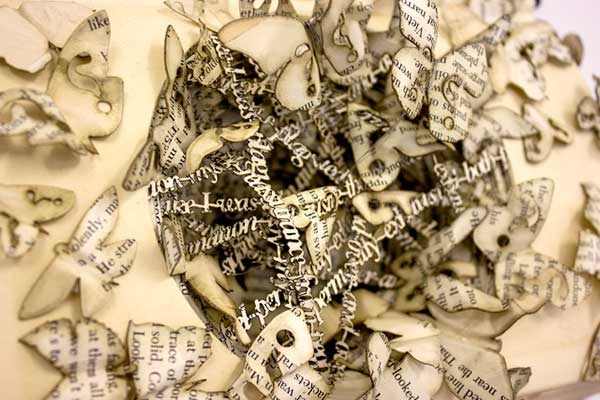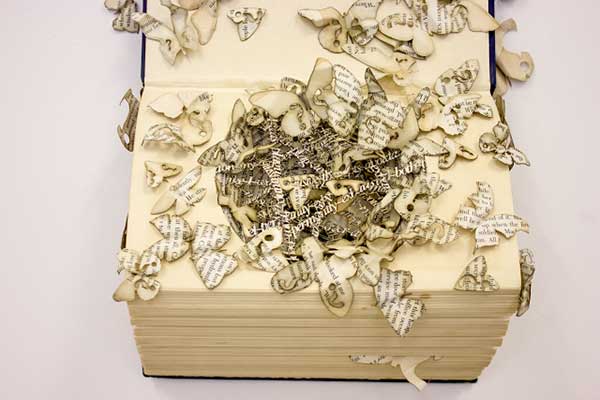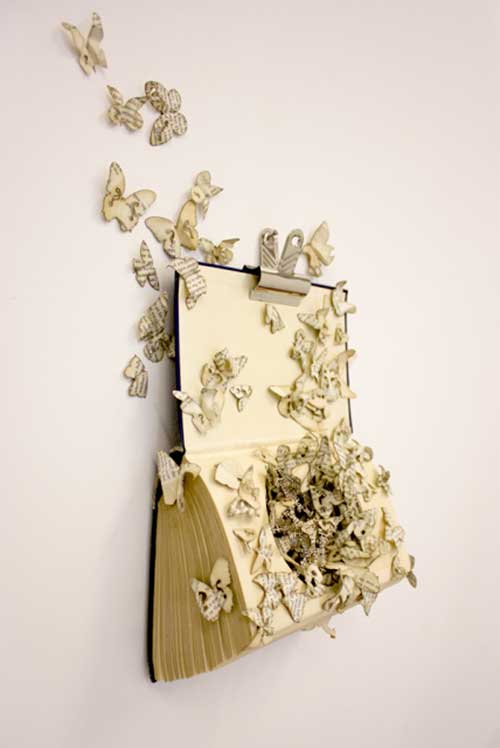 In his second paper sculpture artwork, Thomas wanted to emphasize the idea that OCD can cause great pain, especially when the patient tries to hide these obsessions from the friends and people around him.
The artwork visualizes the idea that the patient is like a ship and when you open the book (which represents the human mind), you will be shocked by the chaotic thoughts and emotions inside the patient's mind.
Thomas wanted to visualize the solution by adding a typography rope that shows that the problem can be solved and the ship can be saved.