600+ Free Modern Photoshop Pixel Patterns
2
Seamless patterns are very important for every graphic designer's library, and pixel patterns are very popular these days in modern designs in web, desktop, and mobile applications. Photoshop pixel patterns can be used for creating seamless backgrounds that are repeated statically in Photoshop, or dynamically using CSS in web designs.
Photoshop pixel patterns are based on arranging pixels next to each other to build lines and shapes without applying anti-aliasing technique, as you can see in the examples below.

In our resource post today, I would like to share 20 sets of Free Modern Photoshop Pixel Patterns with you that include more than 621 patterns that you can easily download in Photoshop pattern .PAT format and load them into any version of Photoshop.
You can load the pattern .PAT files into Adobe Photoshop by following these steps:
Open Adobe Photoshop
Choose Preset Manager from Presets from the Edit menu on the top.
In the Presets Manager dialog box, select Patterns from the drop down list.
Click the Load button on the right side.
Navigate to the downloaded PAT file to load it into the Presets Manager
Click Done
You can also apply the patterns as a background fill by following these steps:
Open your Photoshop document or create a new file
Select Fill from the Edit menu
The Fill dialog box appears, choose Pattern from the Use drop-down list
Click Custom Pattern and select your preferred pattern
Click Ok
By adding these Photoshop patterns to your program, you can easily create various types of modern backgrounds that can help you get better design results.
Fun Photoshop Pixel Patterns (14 patterns)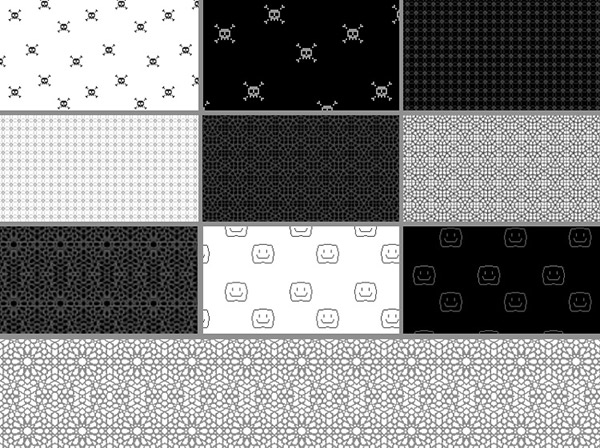 Dark Pattern Extended (12 patterns)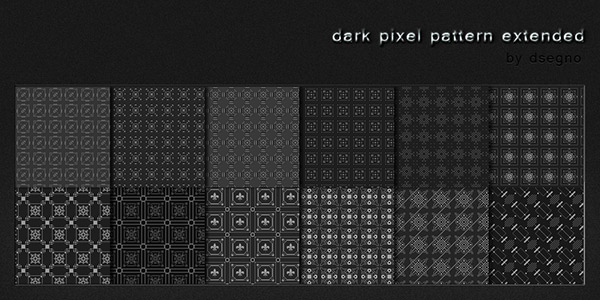 Christmas Patterns (15 patterns)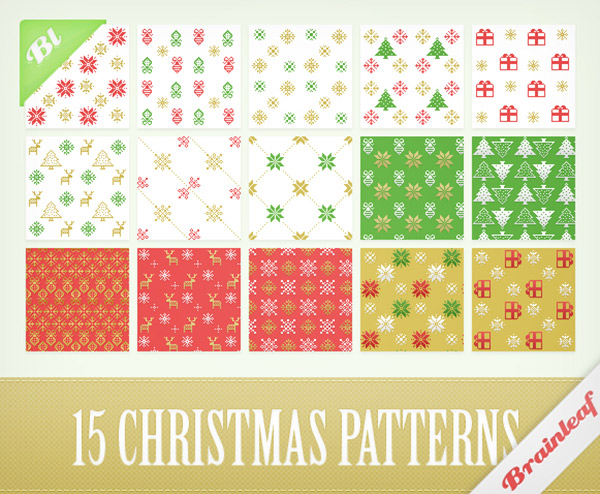 Patterns Set (10 patterns)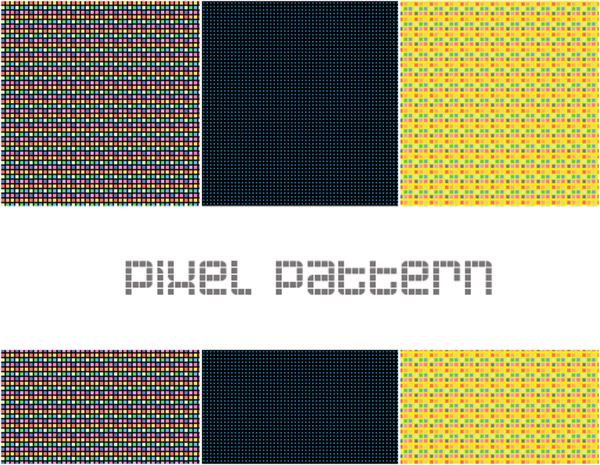 Photoshop Patterns Set (5 patterns)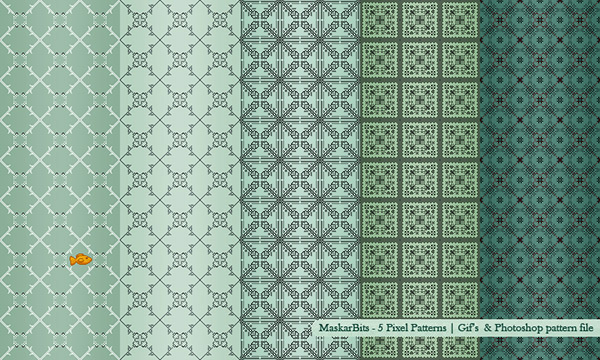 Seamless Patterns (20 patterns)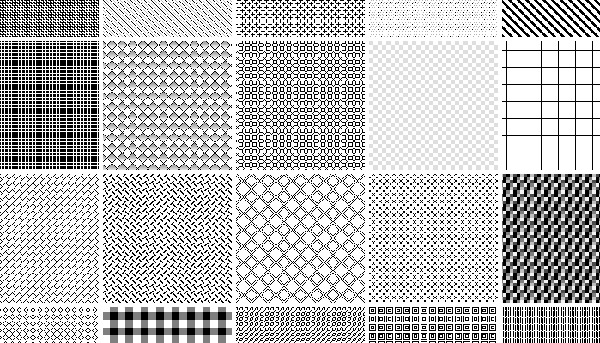 Seamless Patterns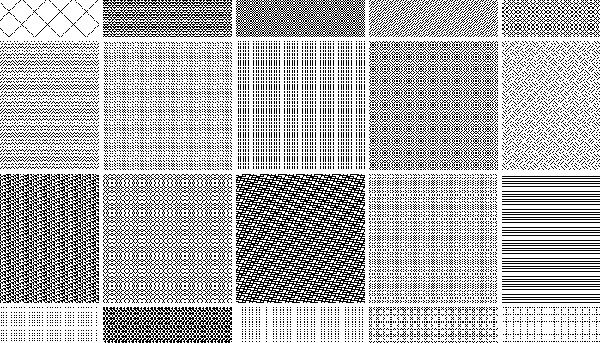 Photoshop Patterns (32 patterns)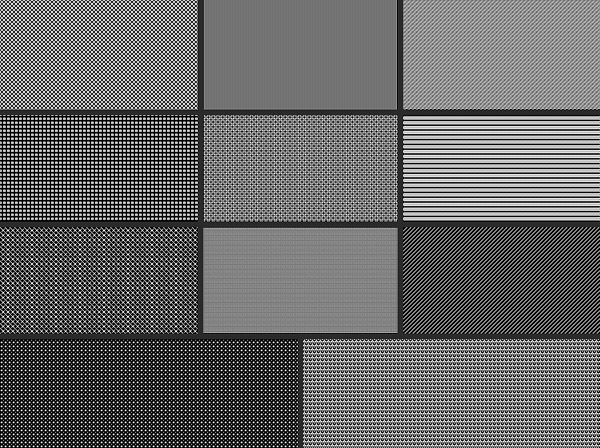 Dark Patterns Set (16 patterns)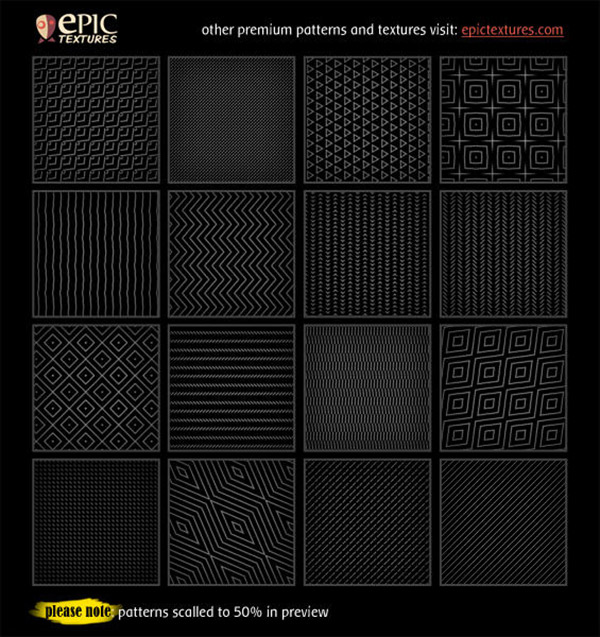 Minimal Patterns Set (5 patterns)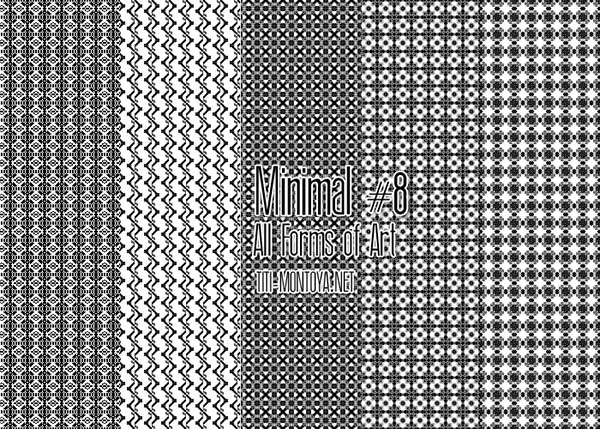 Patterns Set (20 patterns)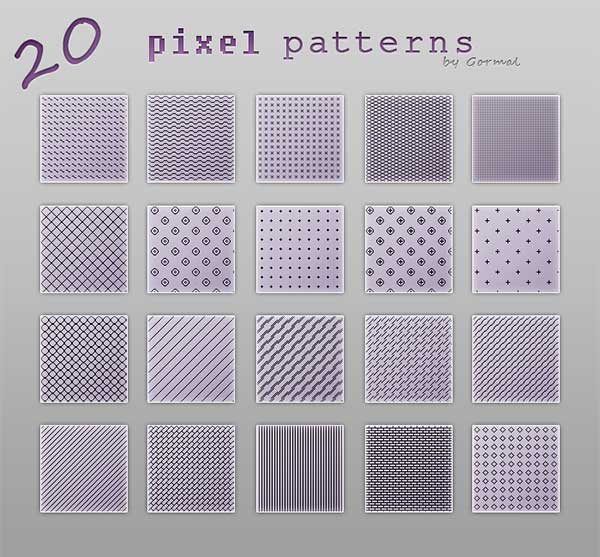 Micro Patterns Set (54 patterns)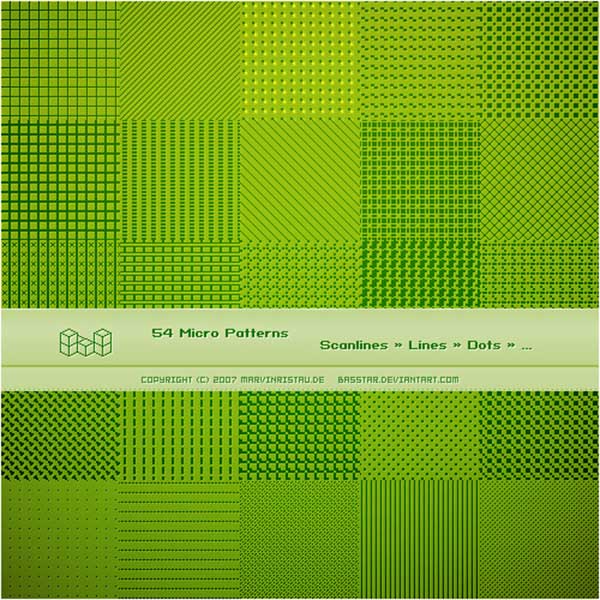 Design Patterns Set (28 patterns)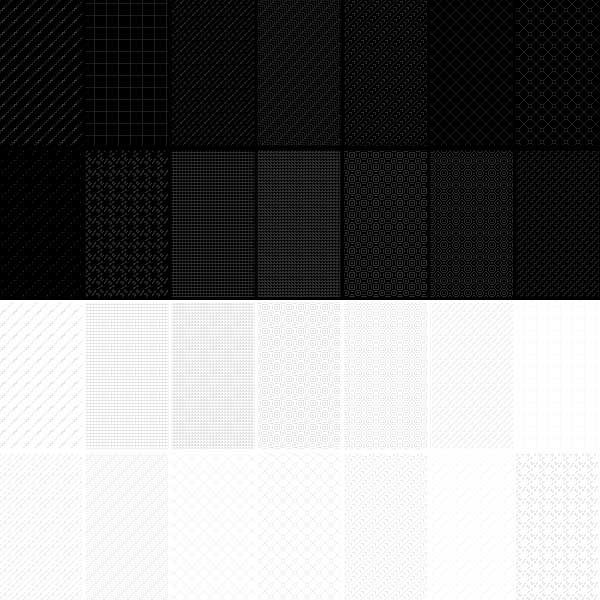 Tiny Patterns Set (35 patterns)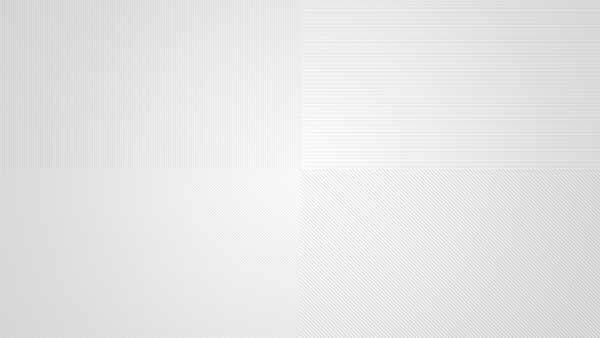 Repeatable Patterns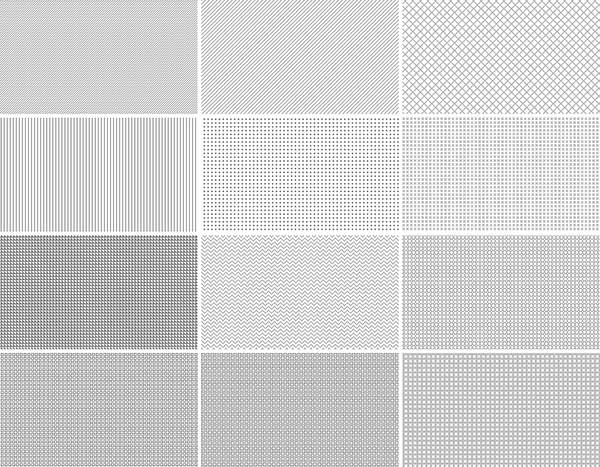 Photoshop Patterns Set (36 patterns)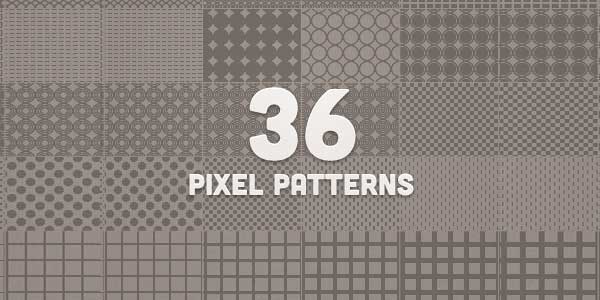 Photoshop Patterns Set (100 patterns)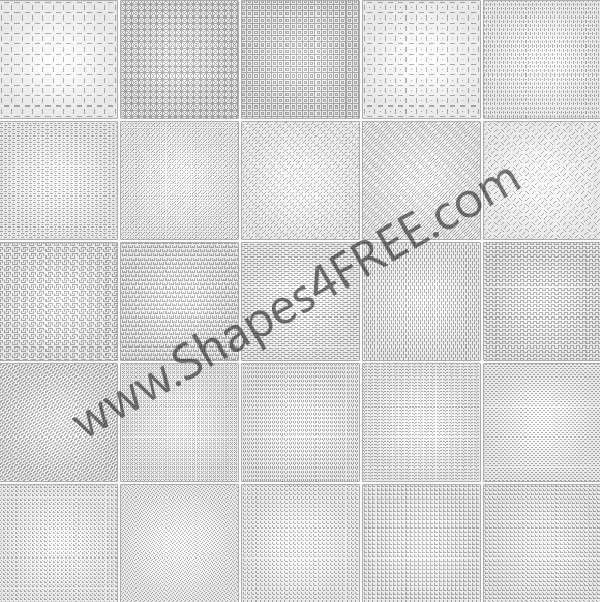 Pixel It Up Set (34 patterns)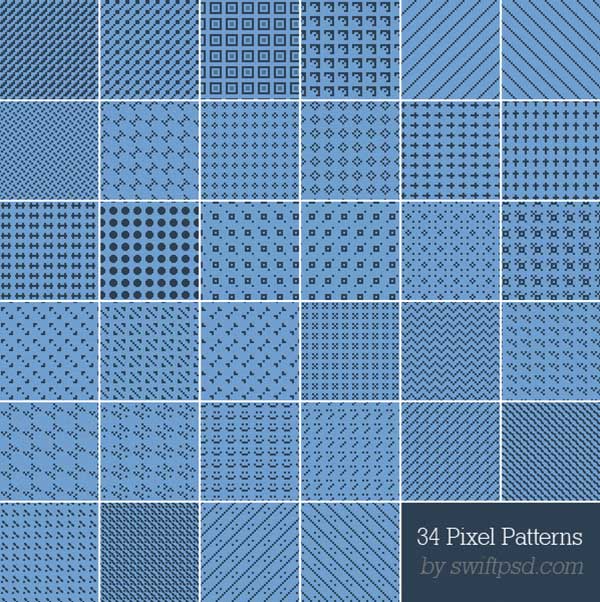 Photoshop Patterns Set (30 patterns)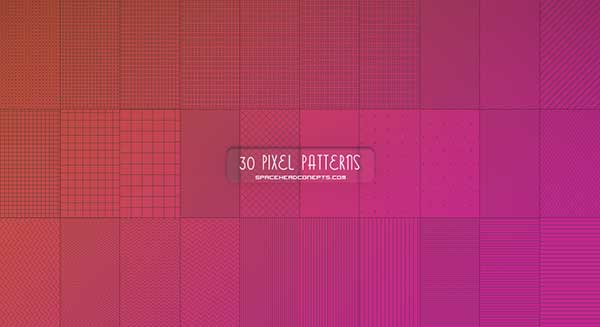 Pixel Patterns Set (15 patterns)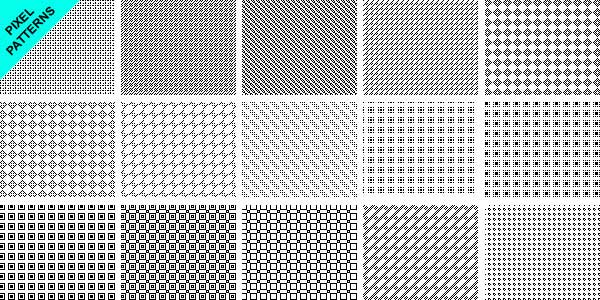 While loading all the above patterns may crowd your patterns dialog box in Adobe Photoshop, I advice you to load only the sets that you find useful in your projects. This will help Adobe Photoshop to load fast help you find your patterns easy.