Photo Manipulation and Surreal Art Inspirations
11
Deal mania on GraphicMania! Check out our deals section for graphic designers and developers. The newest deal can be seen below!
Value:

€249
|
Now: €49
|
Discount: 80%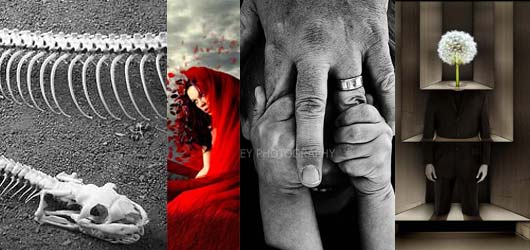 In this post, you will find an amazing collection of Photo manipulation inspirations and Surreal digital artwork. This gallery contain back and white and mono color artwork.
From titme to time, one like to run away from the ordinary designs and client requests and amuse eyes with new artwork ideas and colloection. Actually, it has been a long time since we preseted Surreal art collection.  So, I would like to share with you today some new fresh ideas of Surreal art and digital photo manipulation as well.
You may like to see those other photo manipulation amazing ideas: