Batch Image Processing – Demystified
1
As a web designer, one of the biggest challenges you face is related to images. Sizing them to best fit your design and converting them to different formats to suit different browsers is a time-consuming and effort-intensive job. At the same time, this is one mundane aspect that cannot be ignored because it plays a central role in your design.

To get around spending less time and effort on this job, you may want to consider using batch image processing techniques and softwares. They help you to convert images to the right size and format with just a few clicks, rather than going through the long process of sorting, checking and manipulating. Also, as the name implies, you get to process images in groups or batches, rather than one-by-one. This is what makes batch image processing a convenient option for many web designers today.
Related posts:
Why use batch image processing?
The evident advantage of batch image processing is the time and effort it saves for web designers.  It takes you away from a routine task and helps you to channel your time and effort into more productive aspects of design. You will be able to process thousands of images within a few clicks.
Another advantage is the precision that comes with batch image processing. Each image looks unique and is in exactly the dimension and format that you want. This is achieved by means of a script, template or interface that gathers input from you and then processes the images based on your input. When using these batch image processing softwares, there is little to no chance of manual errors which is yet another advantage of batch image processing for web designers. The batch processing is actually one of the tips that can improve your work based on this article Quality VS Quantity in Creative Projects.
Popular Batch Image Processors
Due to its many advantages, there are numerous batch image processors in the market today and we will focus on a few popular ones to give you a better idea of its working.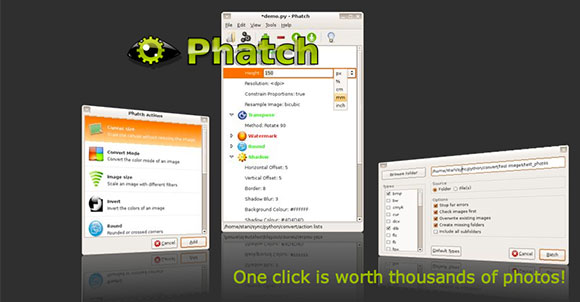 Phatch is an acronym for a photo batch processor, it is a free software that works well on Mac, Windows and Linux. It's a cross-platform processor that can do a whole lot of image processing including resizing, rotating, applying shadows, converting to specified formats, rounding corners and much more – all with just a few clicks. It is an open-source software that gives precise and sharp images with minimal time and effort.
One good aspect of Phatch is its ease of use. As a user, you have to create an action-list that includes all the different things you want to do for a set of images and then apply this action list to any number of images you want.
This image shown below is a snapshot of how you can create a list that contains the actions you want to do like resizing, rounding, shadow or format, and then all you have to do is apply this list to the hundreds or thousands of images that need to be processed. The results are always good and on par with expectations, which makes this software a popular one among batch image processors.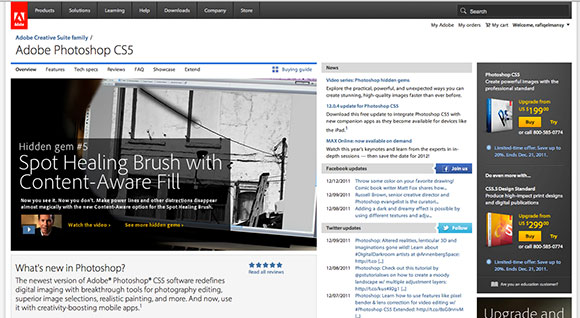 Another popular batch image processor is Adobe Photoshop. It is simple to use and does not require the creation of an action list. There are many kinds of image processing that you can do with this software and the most useful among these is converting files to JPEG, PSD or TIFF, or alternately, you can convert it to all three formats at the same time. Other processes that you can do include resizing images for a particular pixel dimension, embedding a color profile or even adding metadata to pictures.
It is user-friendly and helps you to select images or select an entire folder that contains all the images that need to be processed. The settings applied to one image can be extended to all images in a folder automatically. However, the license is fairly expensive, though it comes with good support and upgrades.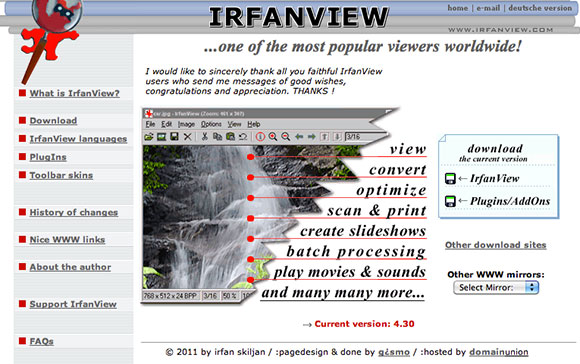 Irfanview is another batch image processing software that is available for Windows only. It is a fast application that is perfect for beginners as well as advanced users. It supports numerous formats and provides extensive options for image processing. Its batch conversion is easy and can be quickly applied to multiple image files. It also supports hot keys, multimedia, lossless JPEG rotation, extracting icons and IPTC editing. It also makes it possible to extend its existing functionality with the use of additional plug-ins.
The screen shot shown below depicts an image in Irfanview. Its batch processing feature is user-friendly and effective.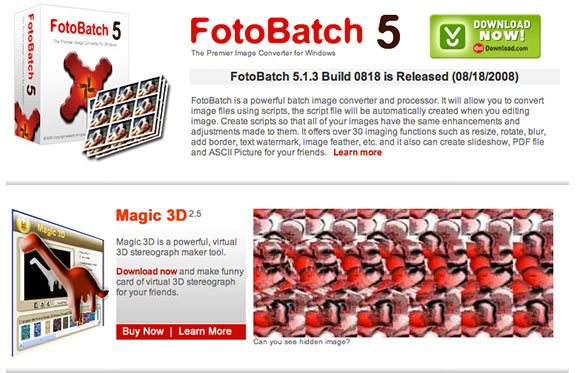 Fotobatch is a popular and effective batch processing software that uses scripts for editing and processing images. With this software, it is possible to create your own scripts to customize processing and to make the same changes to all your images. Name templates can also be used to save the actions required for a batch of images. Another advantage in using this software is that it offers more than thirty different functions like rotate, blur, image feather and so on that can be applied to a batch of images. This software is also useful for web designers to create effective and optimized graphics for users. However, it is available only for Windows and not for any other operating system. Also, it is a paid software that costs USD $39.99 for use. All these features make it a convenient software for batch processing.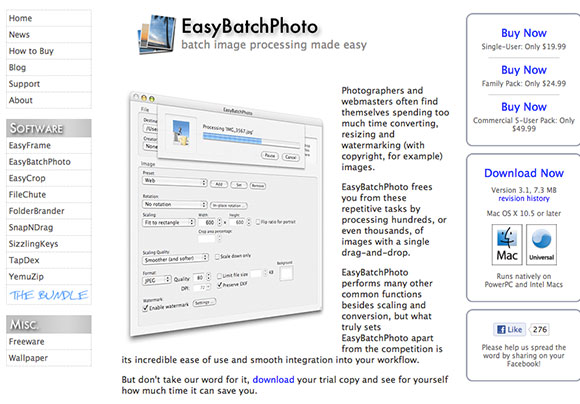 EasyBatchPhoto is another batch image processing that helps you to make changes to images with a simple drag and drop. The advantage in using this software is that it integrates well into your workflow and makes it easy to do the changes you want. It also recursively helps you to make the same changes to images in sub-folders. It is fast, user-friendly and supports many image formats. This is a paid software and is available only for Mac. There is no Windows version for this software.
Pixillion Image Converter Software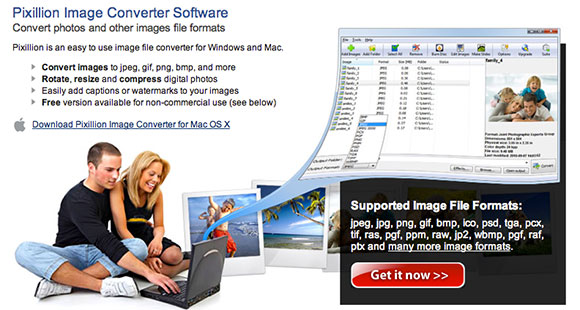 This is another batch processing software that is available for Windows 7, XP, Vista and Mac OS X 10.3 or later versions. It is free for non-commercial use and costs $40 for license. It converts images to many formats and is one of the few batch processing softwares that also support the PDF file type. It is perfect for digital photos as well as images and it has a user-friendly interface for making changes to images in batches. Another unique feature of this software is that it allows users to process by right clicking anywhere on the image. These features are another reason for its popularity.
Conclusion
In short, batch processing is a technique that helps web designers to create effective images without spending too much time and effort on them. The different softwares available for batch processing help you perform numerous functions, such as converting to specified formats, rotating, resizing, blurring and adding other subtle touches to images in batches. So, one action-list or script or template can be applied to numerous images, which helps the web designer to focus on more important aspects rather than mundane tasks like applying the same change to every image individually.
The above-mentioned softwares come with various features and are designed for different operating systems. Based on your preferences, you can choose the one that best fits your needs so that you can create better images within a short period of time. You can also improve your work through design resources such as these 50 Places to Get High Quality Design Resources.