50+ Photoshop Actions to Improve Your Workflow
2
Photoshop Actions' main rule is not to help you create effects; it helps you to automate the Photoshop steps that you frequently apply to an image or group of images and save these steps to apply on further images when you open Photoshop. This helps you to automate the workflow to make working in Photoshop easier and faster than repeating the steps again and again. On the other hand, it ensures the same values are applied on the repeated task which helps in the accuracy of the process.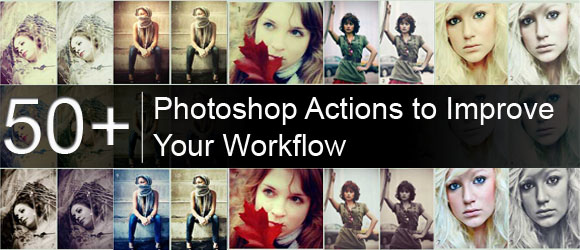 Photoshop actions are managed through the Actions panel which you can display by choosing it from the Windows top menu. In the action menu, you can find ready actions that you can apply directly to images by pressing the Play button in the bottom of the Actions panel. Also, you can record your own steps and save it as an action for future purposes using the Record button and you can import Action files in ATN format to apply to a document or group of documents.
Related posts:
There is another method that allows you to apply Photoshop actions to images in a folder or group of folders through the Batch command that you can reach from File > Automate > Batch. Through this method, you can speed up your work in Photoshop by applying the action on a complete folder, whatever the number of images in this folder. Photoshop actions are one of the very important elements that improve the workflow process in Photoshop.
The following Photoshop actions sets include different effects that you can apply to images directly by downloading the ATN file and importing it through the Actions panel in Photoshop, then applying it to your own images, either through the Action panel Play button or through the Batch dialog box. All you need to do is navigate through the thumbnails to find the effect you would like to apply to your image, download its ATN file and apply it. You can also download free Photoshop actions through the following posts:
Now, let us check out new Photoshop actions collection below and hope you find it useful.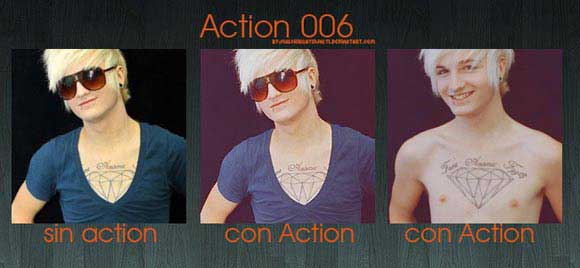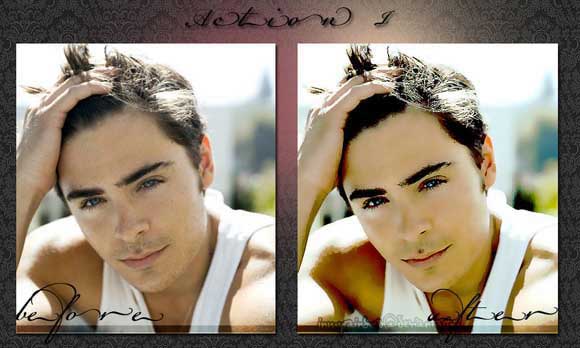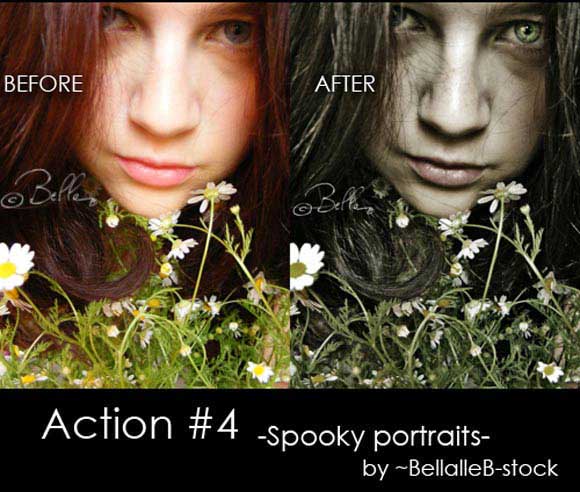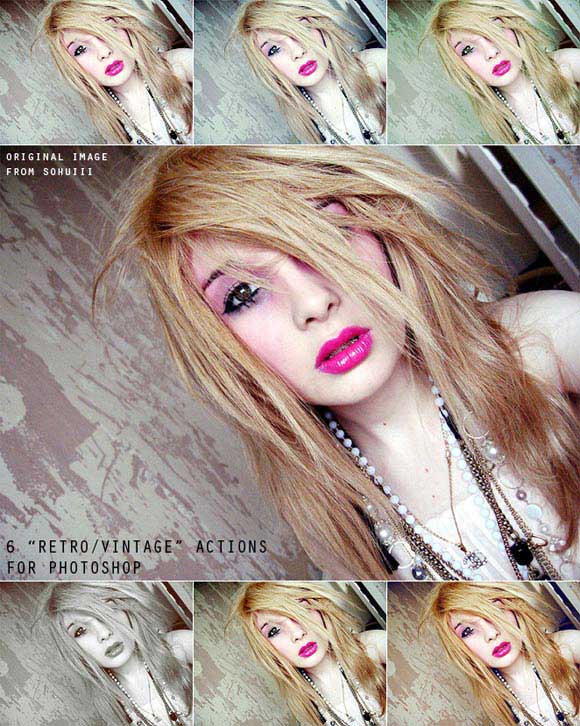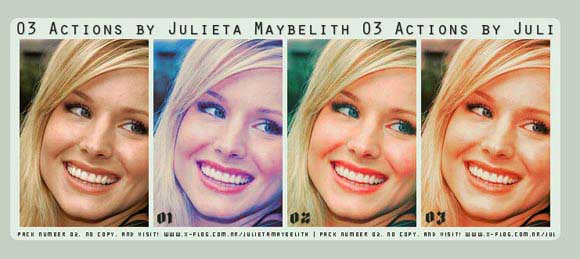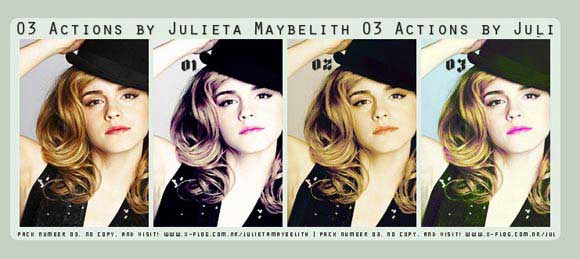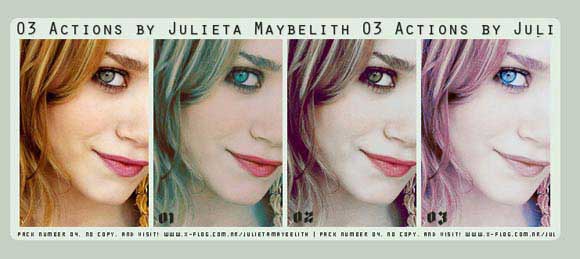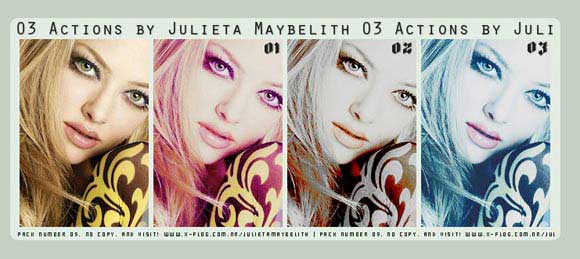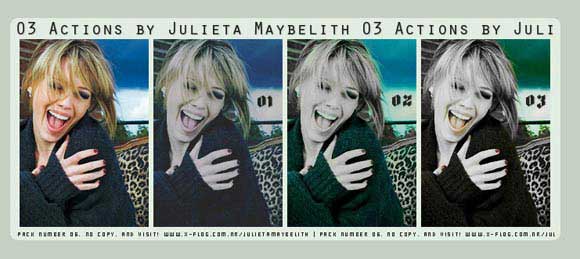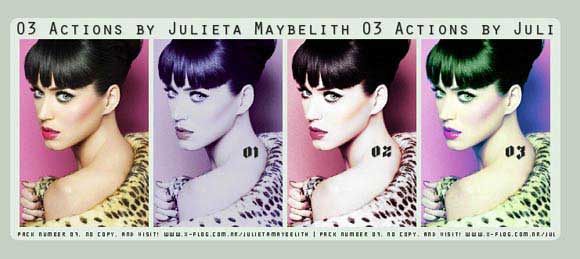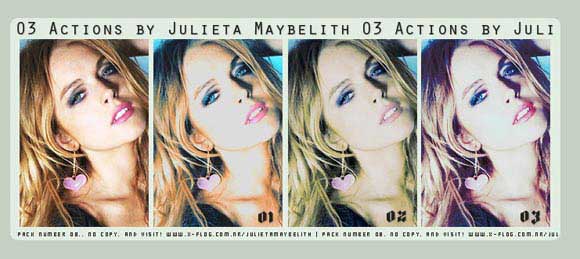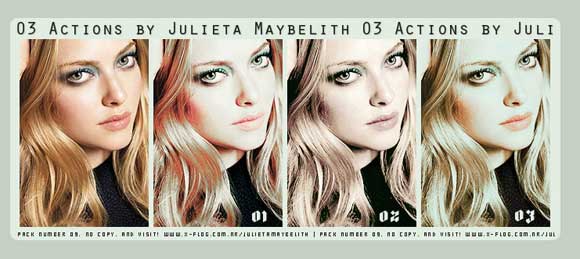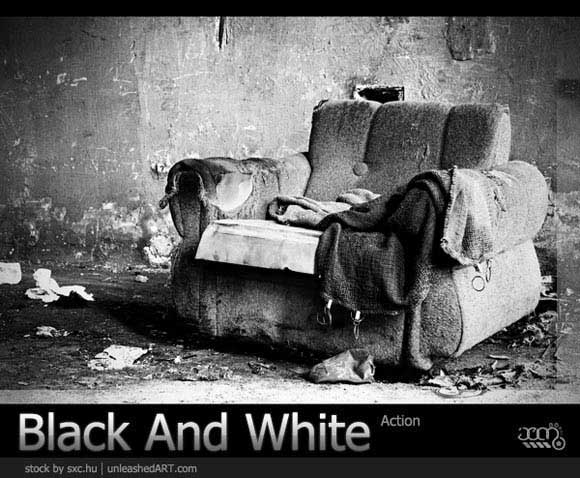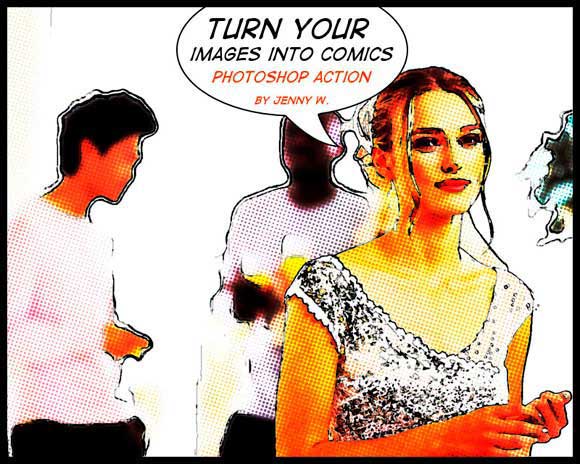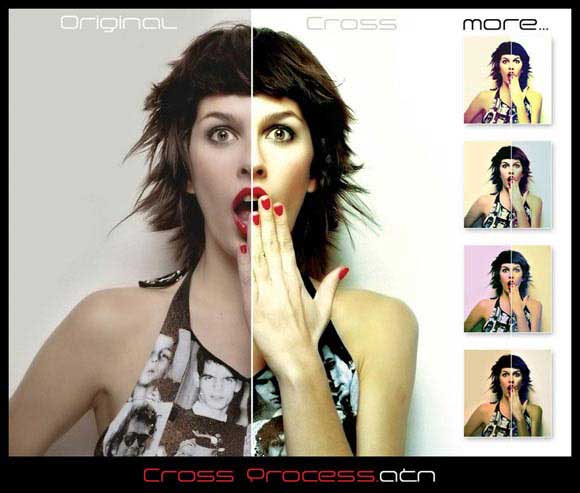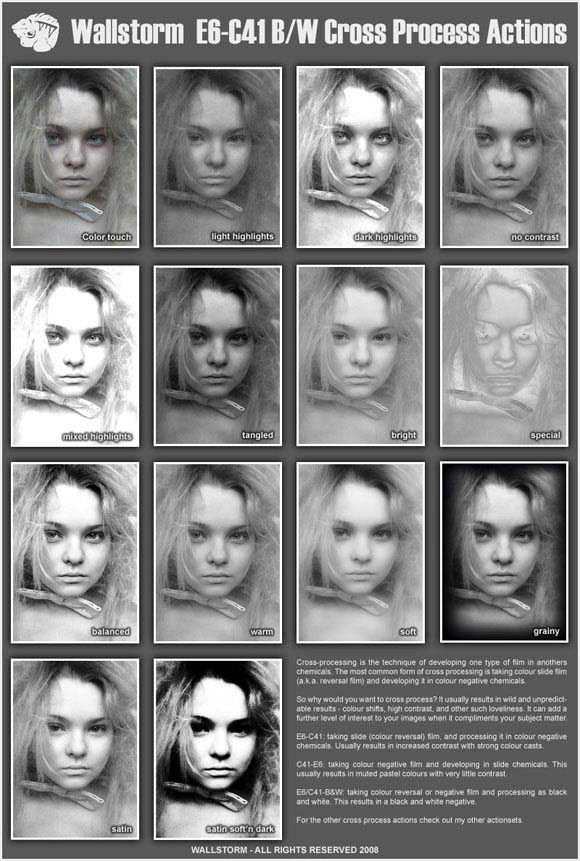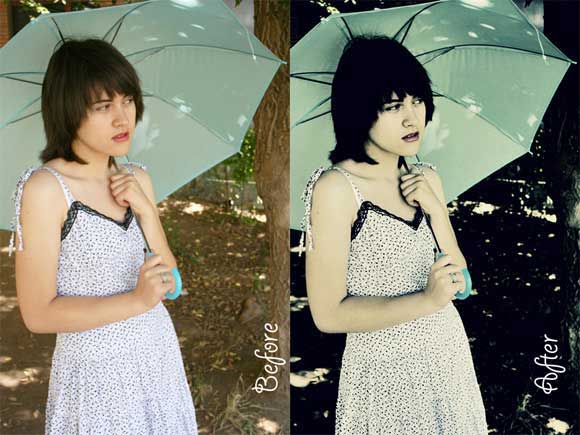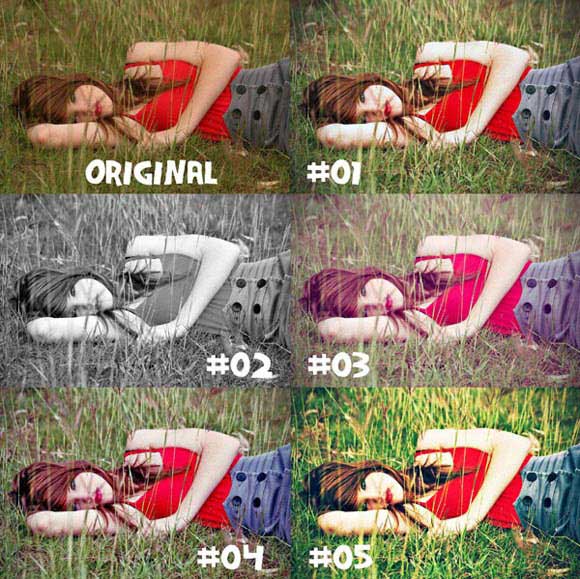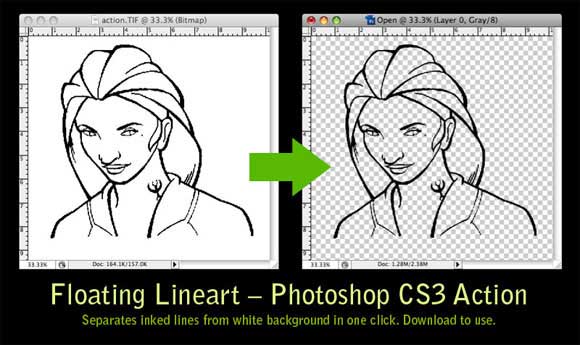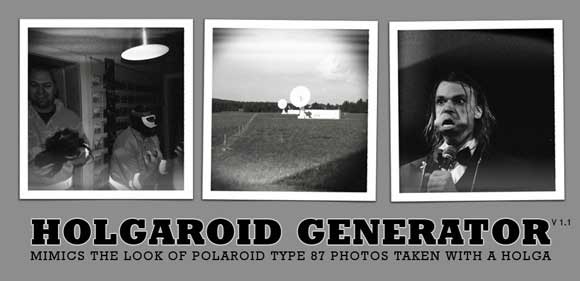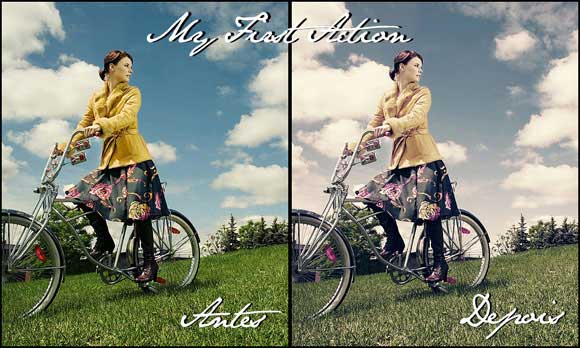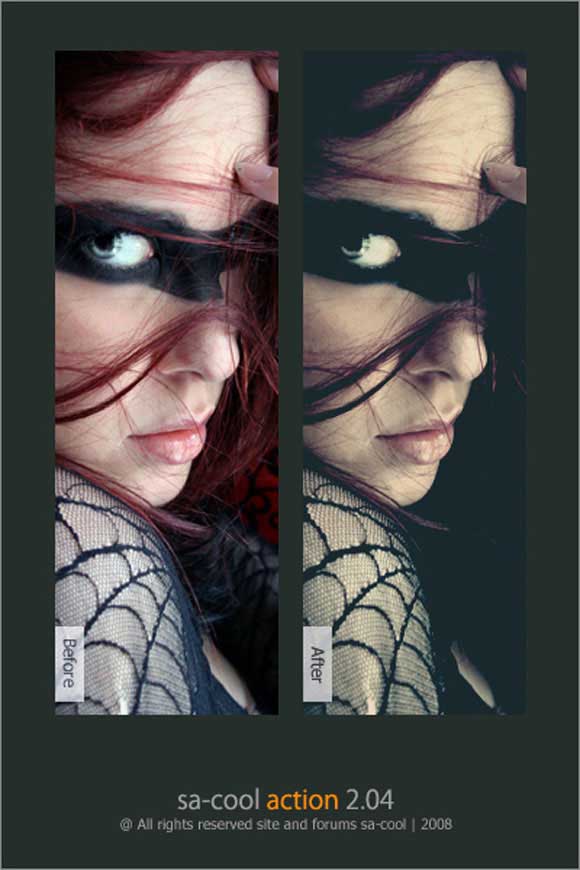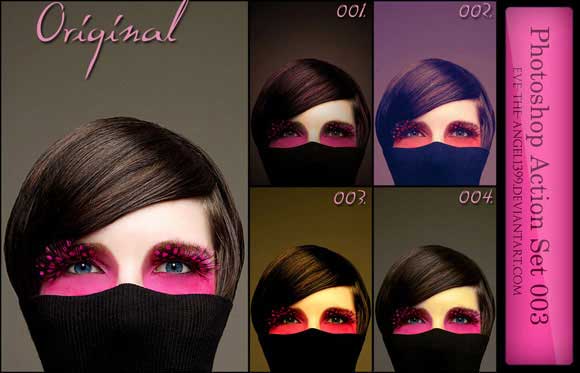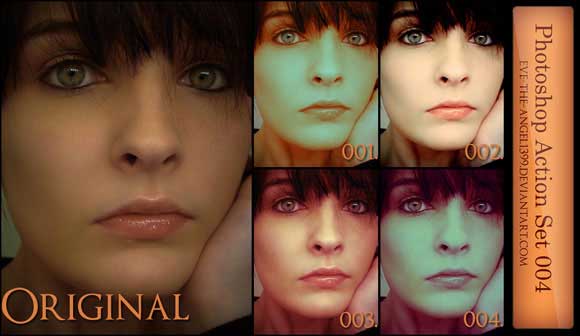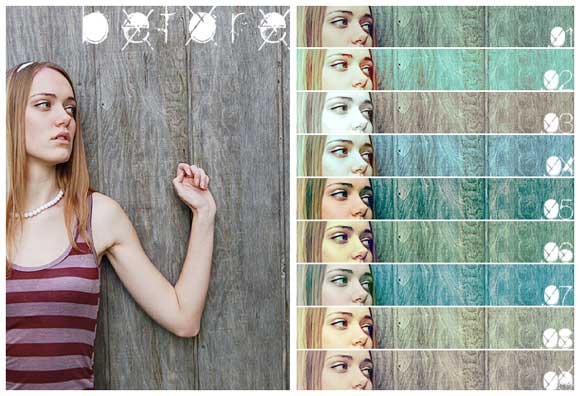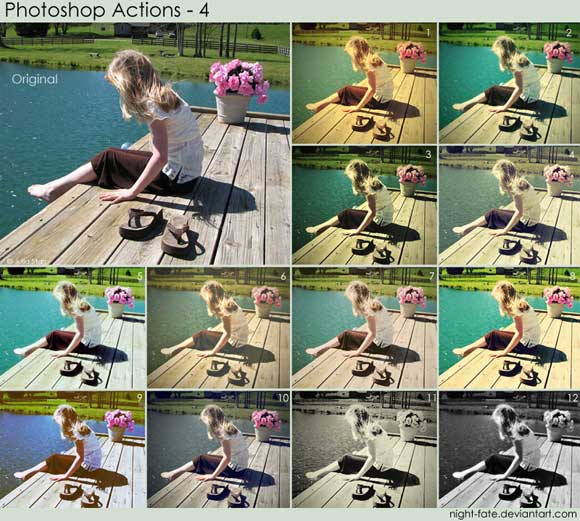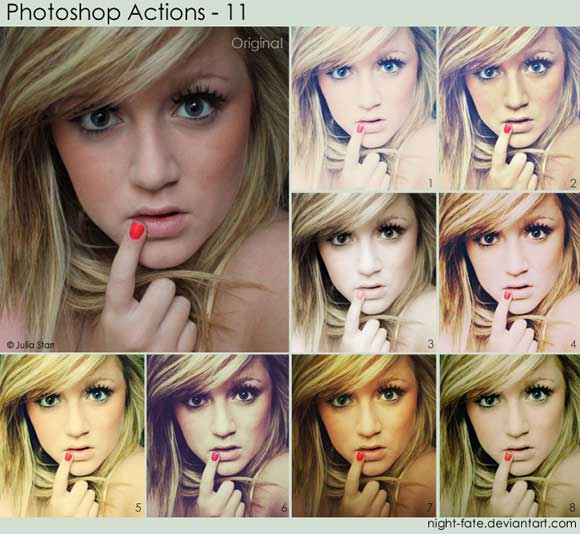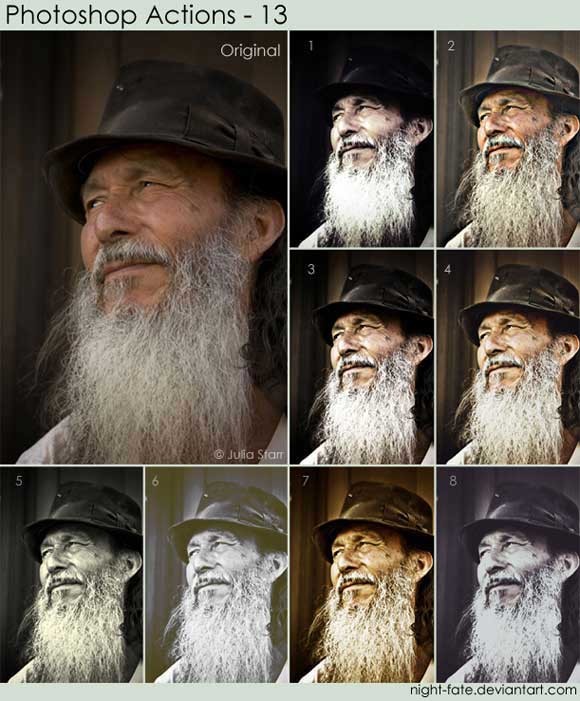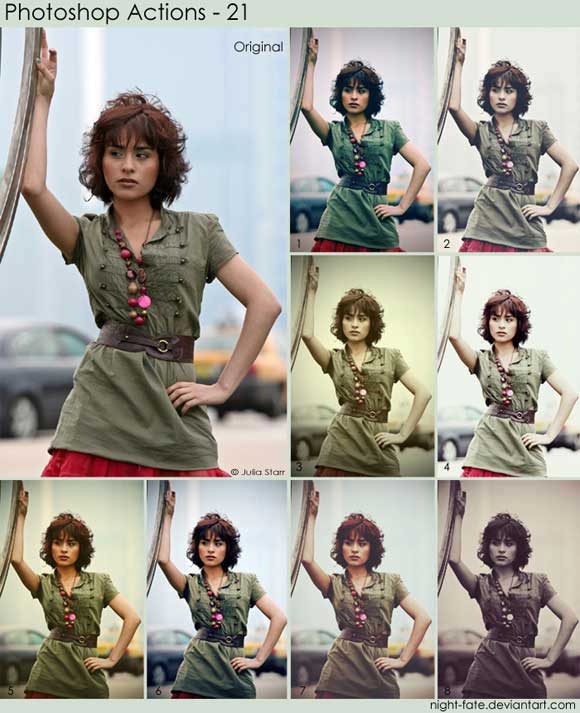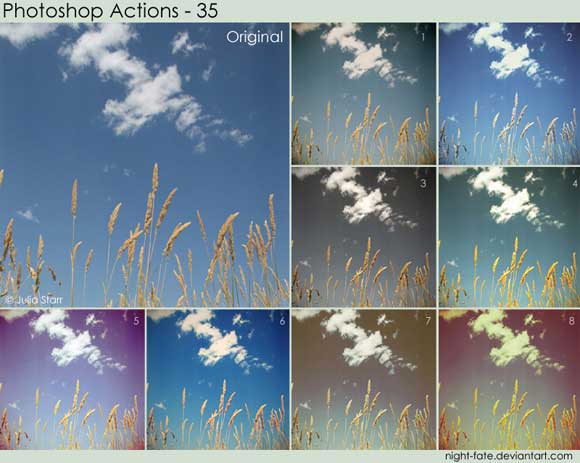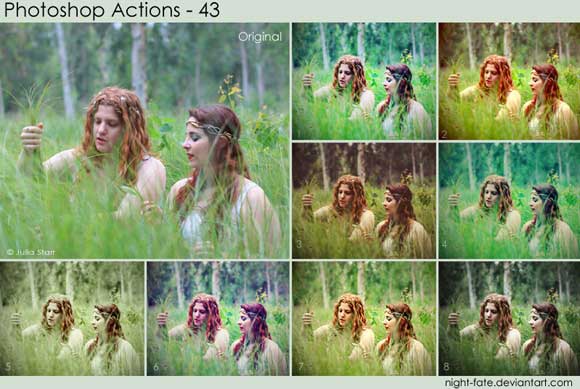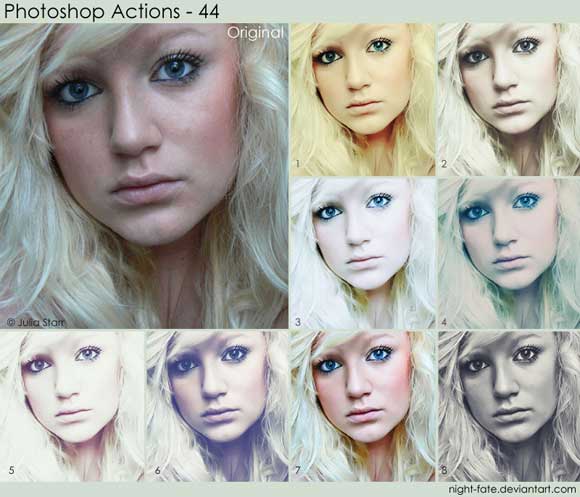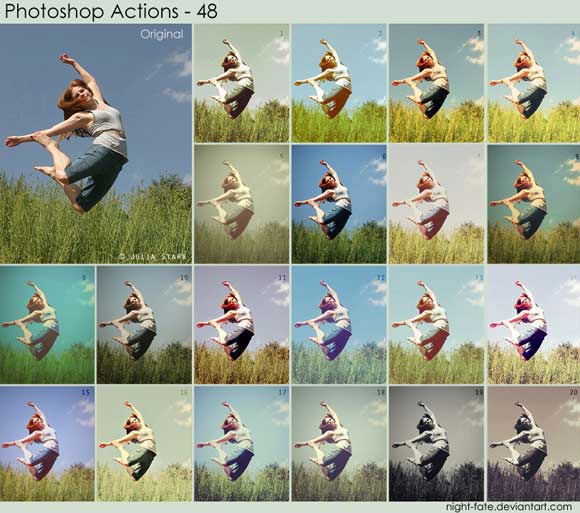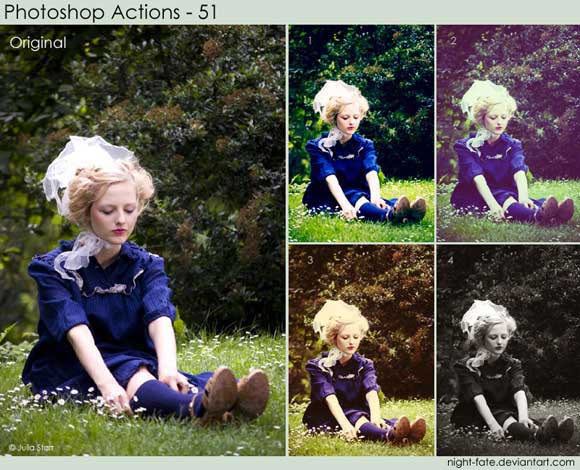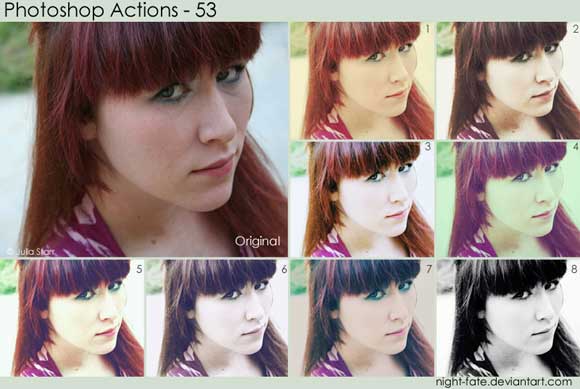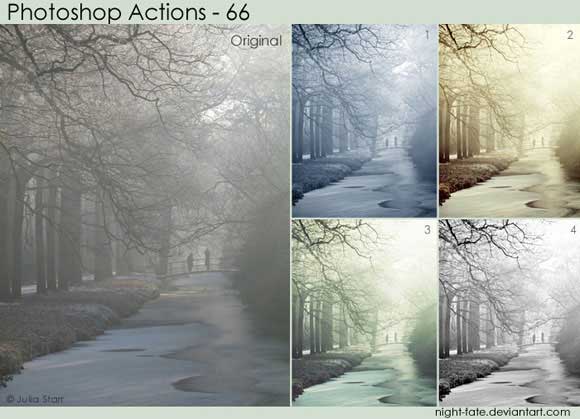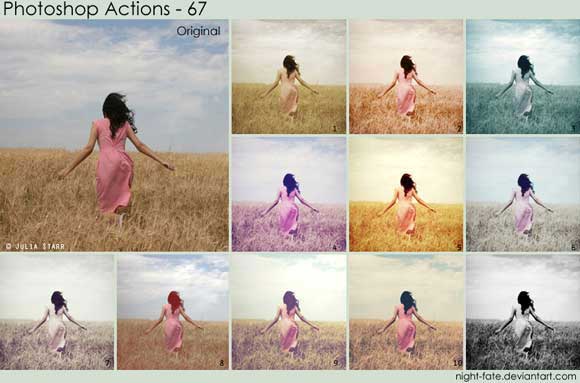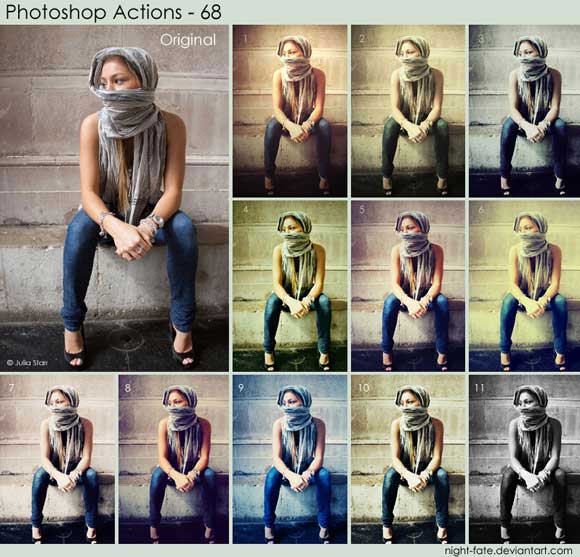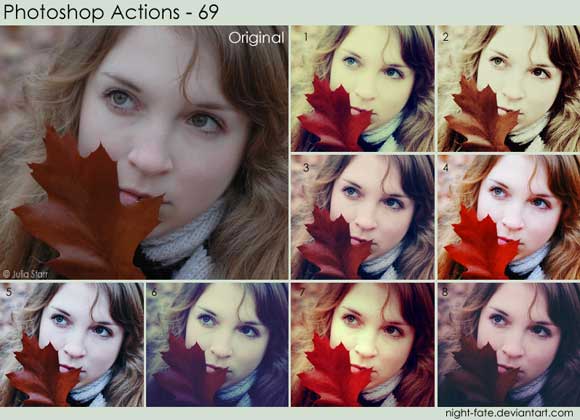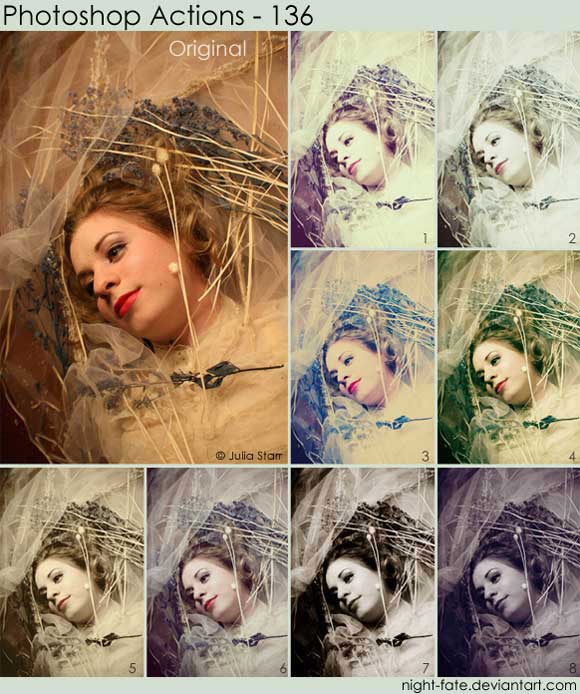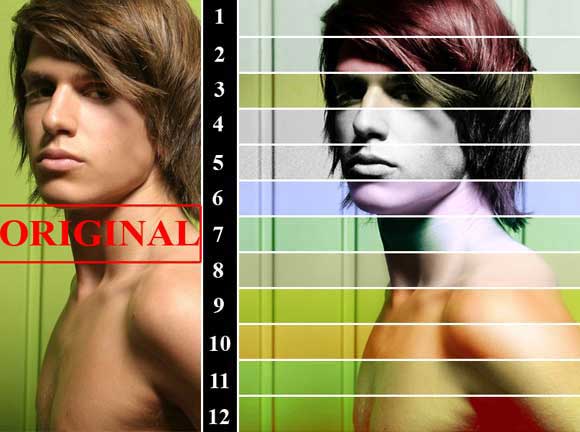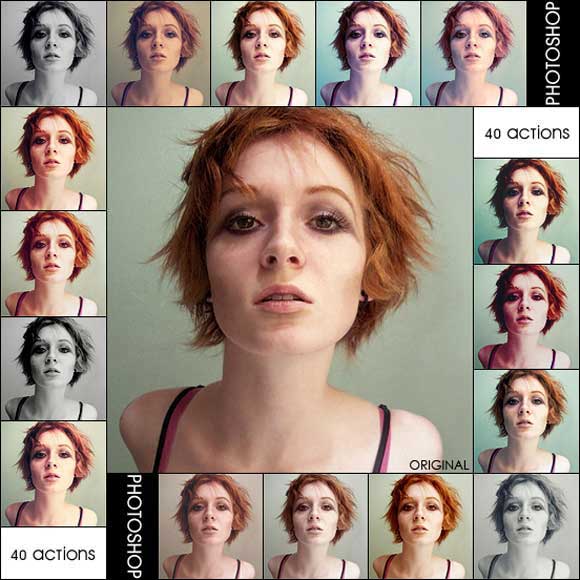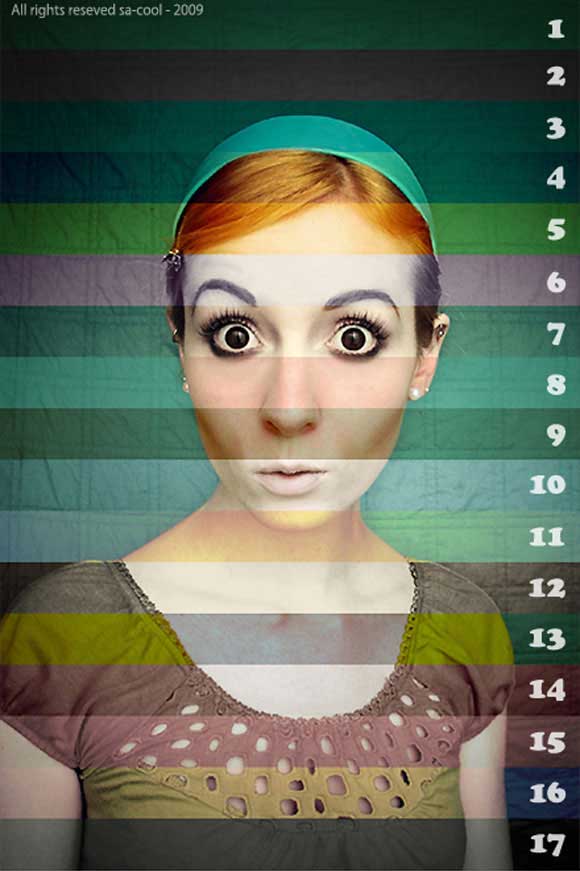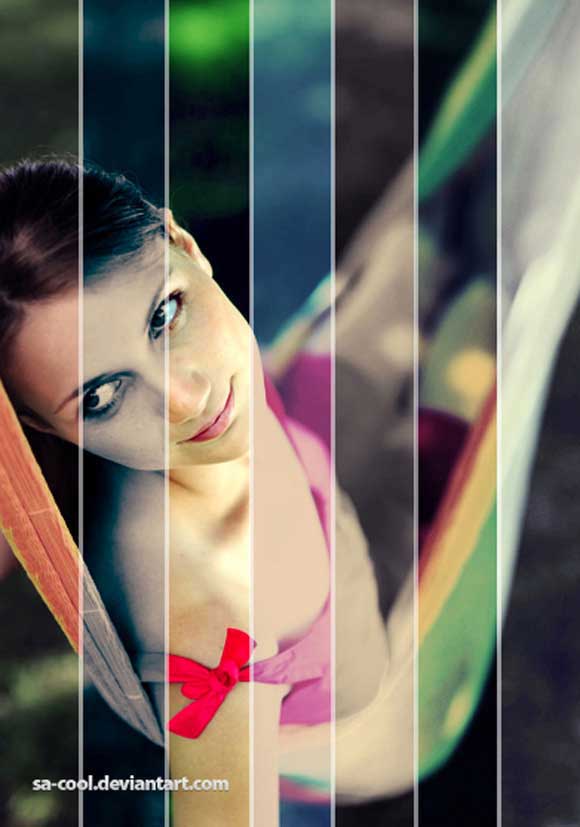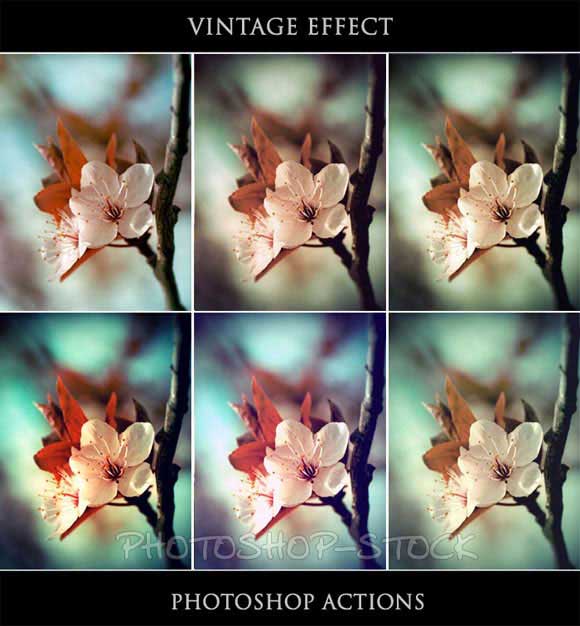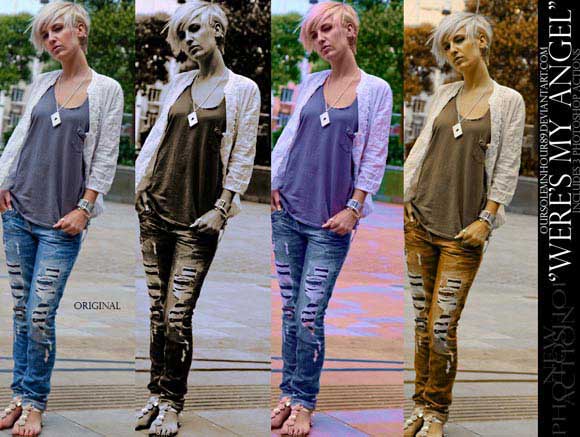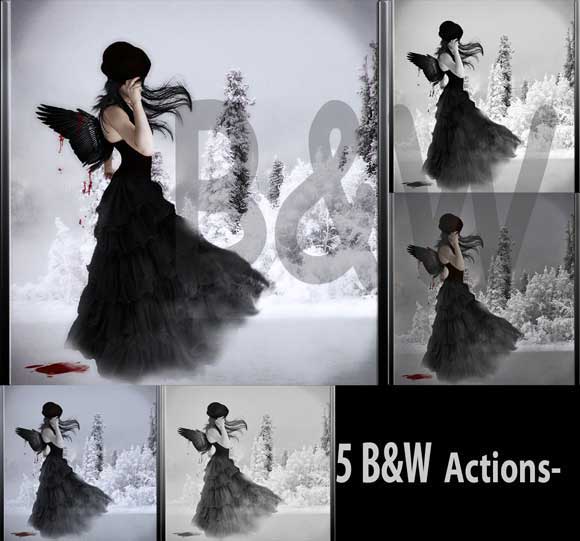 Finally, I hope you enjoy these free Photoshop actions and find it useful. Do not forget to check these other packs: