Premium Avatar Characters Vector Pack
0
Avatar characters are one of the commonly used graphics in website design, social media, banners, and others. In today's vector pack, I would like to share with you an Avatar Characters Vector Pack.

In this pack, you will find 15 vector characters with different styles for men and women such as casual characters and formal characters. You can open these vector characters and modify easily Adobe Illustrator or any vector editing applications.
Related posts:
Below are previews for the Avatar Characters Vector Pack. You can download the AI source files by clicking the download link at the end of this post. If you are not a premium member, you can get our premium membership and get access to more than 250 high quality vector files, 15 vector packs and tutorials source files. Learn more about our premium membership here.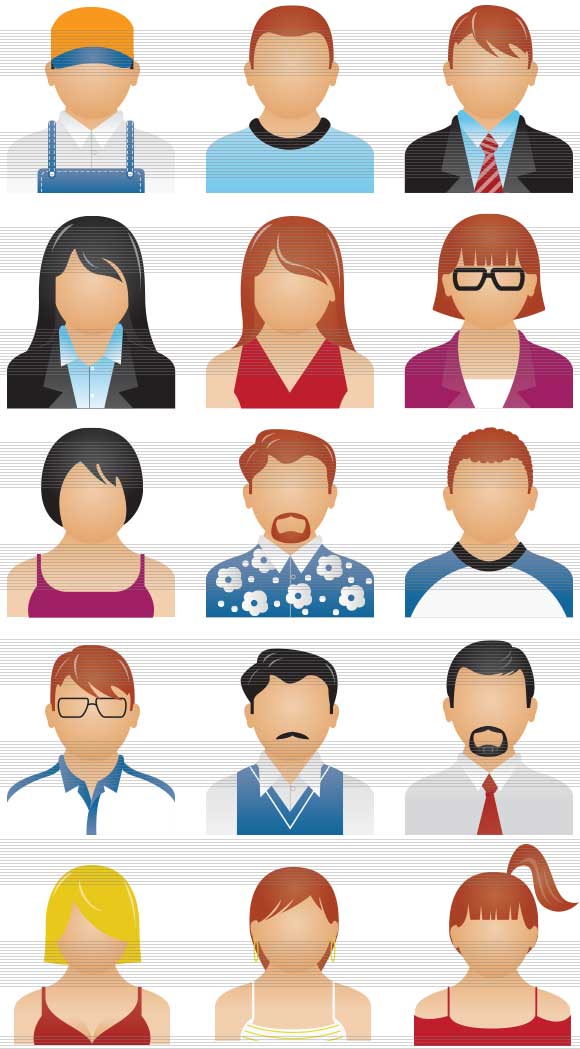 If you are already a Premium Member then just sign in and you can download this avatar characters vector pack that includes 15 high quality vector files in Adobe Illustrator AI vector format with large previews. Not a member? Sign up today or read more about our Premium Member area.

This icons vector pack is part of Graphic Mania Premium membership and if you like to suggest vector pack ideas, please send us your suggestion through our contact us page.