Wallpaper: A New Means for Showcasing Photography
0
Deal mania on GraphicMania! Check out our deals section for graphic designers and developers. The newest deal can be seen below!
Value:

€39,95
|
Now: €24
|
Discount: 40%
When we think about photography, or photos of any kind, we automatically think of pictures of family seated in chairs and blocked into wooden frames on our plain walls. When we think of wallpaper, we think of large roses on vinyl wall coverings that require a dip in the bathtub before being smoothed over the wall.

We think of galleries as being stuffy hallways lined with nothing but frames of pictures and paintings, dark and boring. Well, times have changed and whether you want to showcase your family time or display your life's work, wallpaper is the way to do it.
Related posts:
Think Big!
Focal points are vital in the world of design. Choose a wall that people will see, one that the eye hits when entering the room. Turn that wall into one giant photo!
Big can be better! When you place a large scale photo of the outdoors on a wall, it – in a sense – removes the wall and renders the feeling that your area extends into the wild. Thus, it can turn a small room into one that feels large and spacious.
Showcase a favorite vacation destination. Never forget how it felt to be there and bring your loved ones there with you!
Create a gallery with using your best work on entire walls. Have something new for those wandering, around every corner.
Ditch the frames! They are just barriers for the brain. People don't look at an entire photograph when it is confined. It is hard to see and to get the whole effect. Removing the barriers allows the eye to roam the entire piece and gather the sensory information it throws off.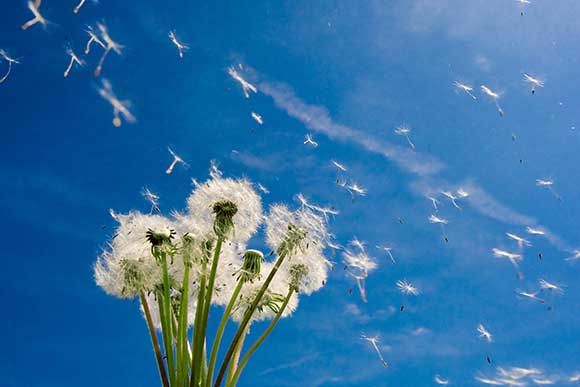 What Works?
Almost any photo will work. Obviously, rough copies of nostalgic photos from the past will not translate well. But wallpapers have been made from pictures that are from an 8megapixel camera, and even less resolution than that.
Black and white photographs of kids, family, or nature are stunning.
Beautiful color prints of the outdoors create comfortable spaces indoors. You can even use these walls as backdrops for other photos.
Dramatic lines from architecture can really get someone's attention! Whether in color or in black and white, people are just naturally attracted to buildings and angles.
Even artwork can be used when scanned into the computer.
No matter your passion, it can be used to decorate your home or business.
To make a portable display of your work, apply paper to hinged plywood for easy set up.
How Do You Do It?
Find yourself a customized wallpaper outlet.
Read the requirements for that site and upload your photo to them.
Have accurate measurements of the area you are covering. Few things are worse than wallpaper that you can't use because you didn't measure correctly.
Decide if you want your giant graphic to be removable or permanent…washable or not.
Place your order and get it shipped right to your door!
There is so much available today that never has been before. The ability to create a gallery all your own, to show the world your talent is there. Giant scale pictures on the walls create drama as they gain business for you as well. In many ways, it is like plastering your business card right in front of potential clients' faces. It is something you cannot afford not to do!