150 Free PSD Buttons For Every Day Use
64
PSD buttons are very important in the design layout. Buttons should meet and unify with the global design of the interface and consist with other elements. There are many types of styles that can be used in PSD buttons such as glossy buttons, classic buttons and Vista buttons…etc.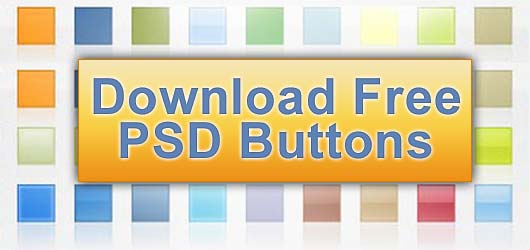 And to give a variety to choose from, I am sharing with you 150 free PSD buttons to download to use in your website, interfaces, program design and more. Since buttons are not the only element of the design, I would like to share with you other user interface design elements that you may interest to download for free: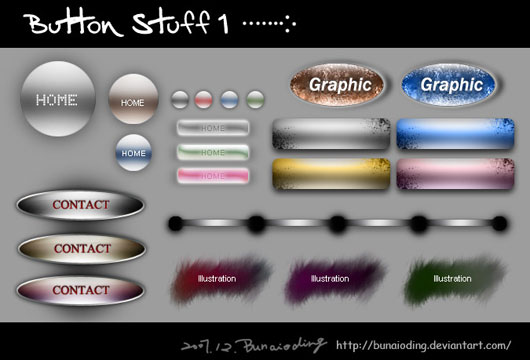 This stuff used photoshop CS.Yes, you can use it in every where that u want to do and change it.
This is original design by me (.PSD), free use.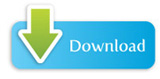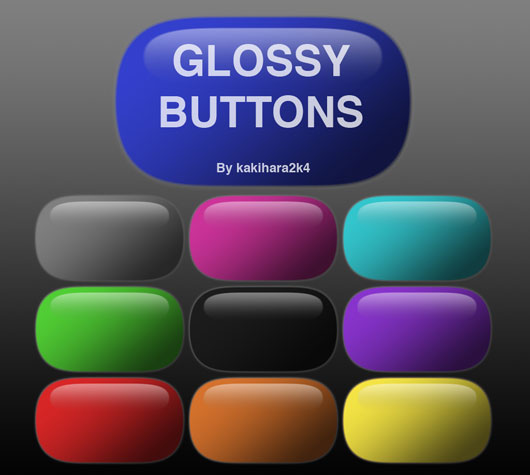 Here are a selection of coloured glossy buttons that you can use. They come in two sizes: Small and Large and are in 10 colours. Included is a psd file so you can make whatever colour you like and add text to it.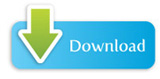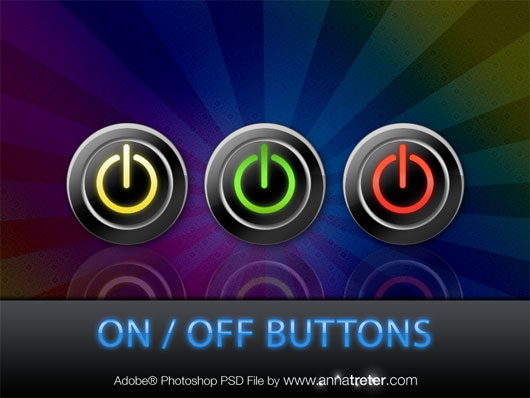 ON / OFF Round Buttons. Feel free to change anything you want. PSD File.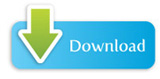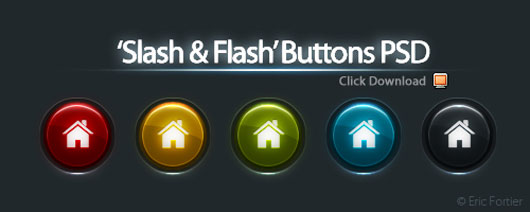 Some buttons you can use to play around with, use in some of your work , Do whatever you want with the PSD, apart from using it for commercial purposes.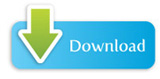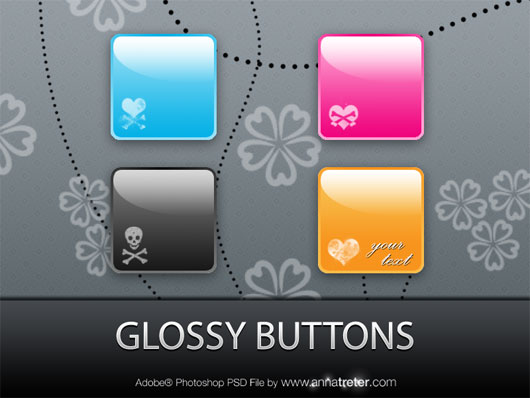 Glossy Colourful Buttons. Feel free to change anything you want. PSD File.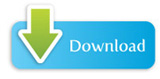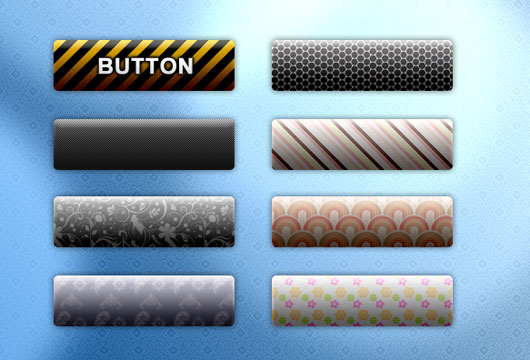 Different Buttons Set. All about patterns. Feel free to change anything you want. PSD File.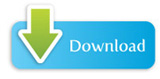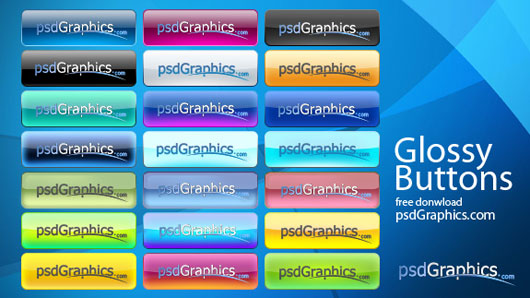 20 glossy buttons created in Photoshop for your website project. Psd file includes editable buttons (blue, green, red, yellow, black, grey, shiny etc) sources, each button is in separate labeled folder.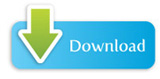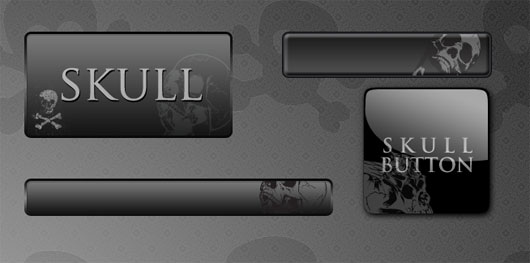 Skull Buttons Set. Feel free to change anything you want. PSD File.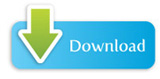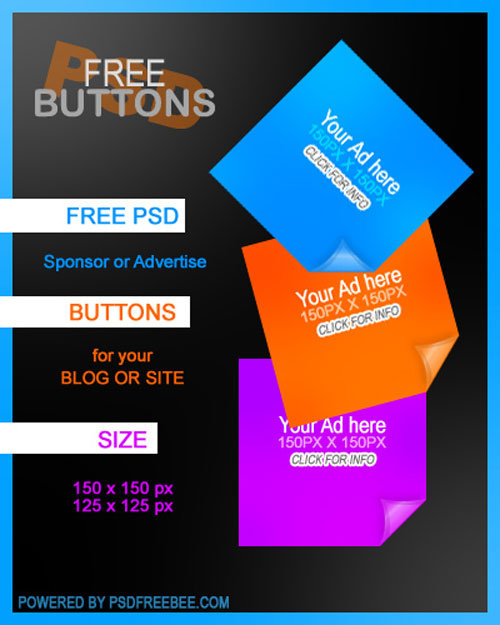 PSD free buttons for your blog or site.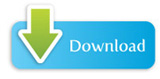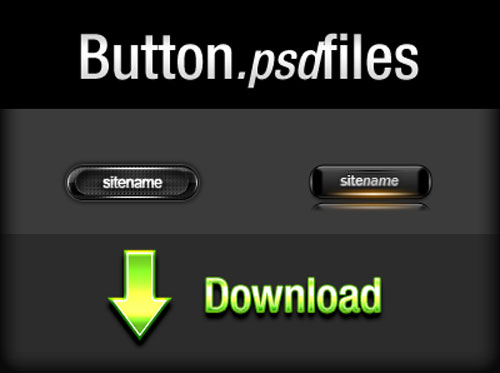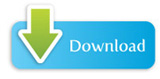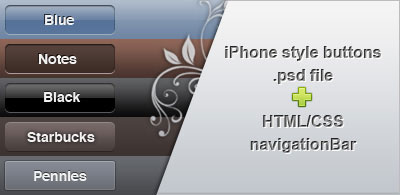 Some Photoshop buttons skinned like iphone interface,
in 5 diffenrent kind (default Blue, Notes brown, Black, Sturbucks and Pennies).
The Archive contains 2 .psd source file, buttons styles and web background.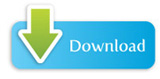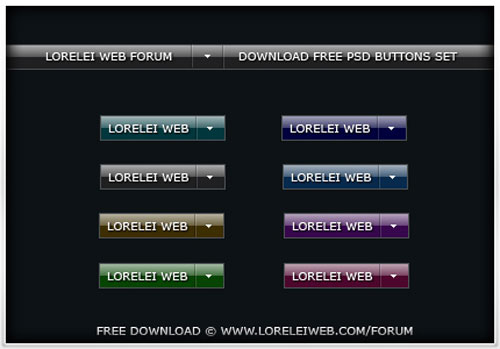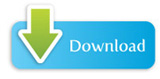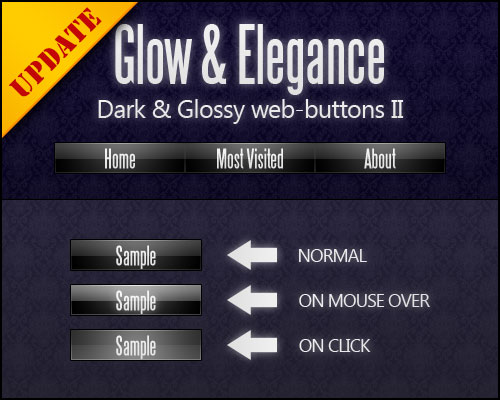 RAR Content:
+ A .psd with 3 130x30px sized & completely editable buttons + Images + A .html with all the details.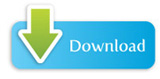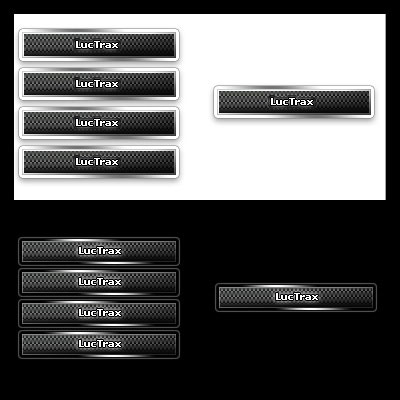 Cutting edge carbon button ideal for hi tech designs!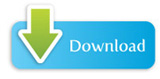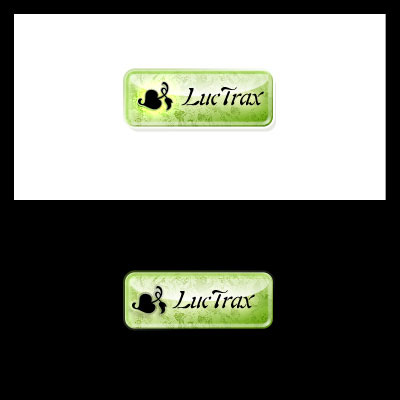 Green button build with texture on background.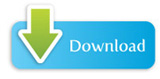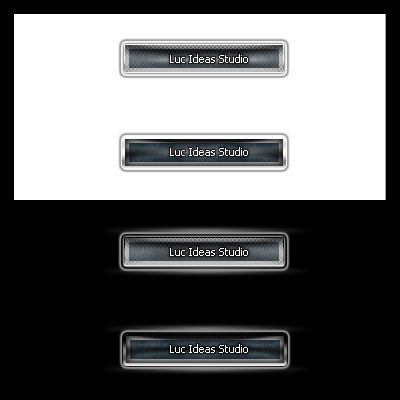 A set of two buttons that I've just finished tonight. Enjoy!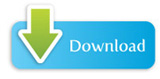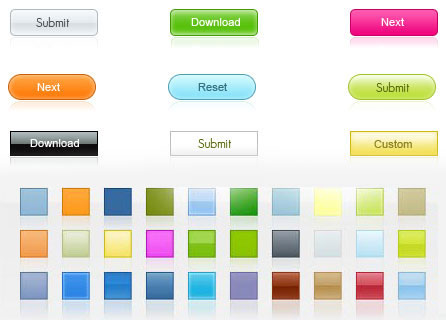 set of Layer Styles could be the fastest way to create Web Elements like Buttons, headers, Content Backgrounds and a lot other stuff…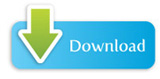 Finally, I hope you enjoy these Photoshop PSD buttons and find it useful. PLease check these other resources as well: